Emily Osment's Height
5ft 2 (157.5 cm)
American Actress, best known for roles in film Spy Kids 2 and TV show Hannah Montana. She once wrote 5ft 2 1/2 as her height on a profile sheet. On twitter she has mentioned her height several times, saying
"I'm 5'2""
, joking that she is
"Gonna start giving my height as 2 foot 38 inches. ALL SWAG"
and also
"5' 2" baby, 5' 2""
. In 2018 she claimed
"I am 5'3""
.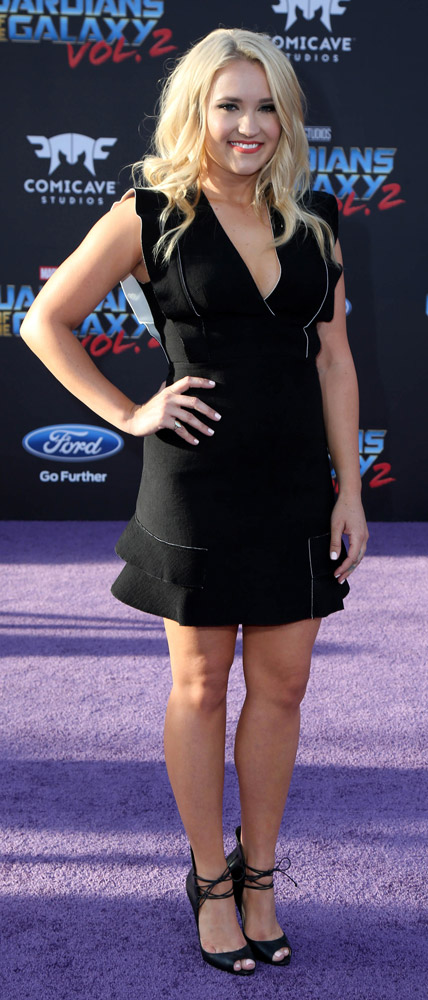 Photo by kathclick/BigStock.com
As soon as [Emily] walked out of the room I said, 'Mom, she's so tiny!' I'm not that tall. I'm like 5'4, so I'm not that tall, but she was itty-bitty.
-- Miley Cyrus
You May Be Interested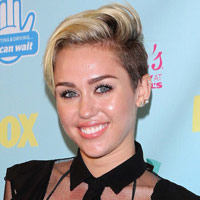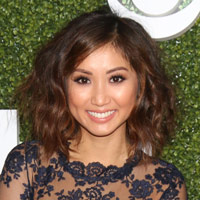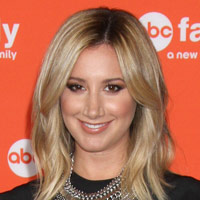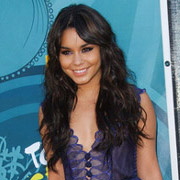 Add a Comment
69 comments
Average Guess (22 Votes)
5ft 1.9in (157.2cm)
GTB173cm
said on 24/Sep/20
158cm
the name's Sam
said on 20/Jul/20
Looks 157 cm
Infalible
said on 15/May/20
159 cm
Nik
said on 20/Feb/20
@ Aswag - That's very cool! 👌
rosa
said on 24/Sep/19
I said it on Aimee Carrero's page but I thik she's more 5'2 1/2 just like a friend of mine as Aimee and emily as the same height difference as my friend and I and she is 5'2 1/2 and I'm 5'0
Nik
said on 29/May/19
I love it that she mentioned her height, saying that she is "5' 2" baby, 5' 2""!
Nik
said on 11/Apr/19
She seems like a fun girl!
Miss Sandy Cowell
said on 10/Apr/19
You have Haley's sister Emily after all, Rob, and I have just written on Haley's page that she was 5ft2 and-a-half! Well, I stand corrected!
You'd never guess where I found THAT information? 😂😂😂
Just-turned 27 Emily gets 5ft2. 😁👍
aleatorio
said on 2/Oct/18
She seems 5ft 3.
Nik
said on 21/May/18
Emily is at least her listed height or a fraction taller!
MAD SAM
said on 22/Jan/18
157 cm, definitely taller than Emilia Clarke !
RennyD
said on 7/Aug/17
Me and my best friend Alex once met Emily (at a shoe store) well we were all going for the same heels because I'm 5foot Alex is 5'2 and you're correct Emily is 5'2 because they were both the exact same height Alex and Emily actually stood back to back because Alex always thought she was taller that day we met Emily was AMAZING!!!!!!!!!! I'll never forget it
Leonardo 1.73m
said on 8/Aug/16
Is she only two inches shorter than his brother?
@Rob Paul
Editor Rob: in heels she can look taller than him, 5ft 2.5 isn't improbable.
Jay
said on 16/Sep/15
Rob, Emily seems taller than 5'2 against other celebrity's, unless it's because of the heels she wears?
[Editor Rob: I generally think of her as being in that range, although maybe at times she photographs taller!]
Aswag
said on 23/Jun/14
Im a dude at 5'1" and love being short especially when i stood next to Emily
Mimi Luvs U
said on 27/Oct/12
she looks similar proportioned to me so 5'2.5 sounds right
gertu
said on 14/Aug/12
im 14 and im 164 cm, my mother is 38 and she is 172cm and my sister is 20 and she is 169cm in my family everybody is tall my cousin a men who is 33 and is 196 cm and he is so rich
celebcomment
said on 27/Jun/11
emily osment is 5 ft 2.5 - NO WAY look at this, she's shorter:
Click Here
Max
said on 17/Jun/11
No, Miley says she's 5'4"
Height-Expert
said on 31/May/11
The official height on the Hannah Montana-series-members:
Emily Osment: 5'2½ (159 cm), age 19
Miley Cyrus: 5'5 (165 cm), age 18
Mitchel Musso: 5'8 (173 cm), age 19
Moises Arias: 4'11 (150 cm), age 17
Jason Earles: 5'3-5'4 (160-163 cm), age 34 (fullgrown)
Frederik
said on 5/May/11
I'm 12 years old, and I am 157cm so im allmost taller then her. LOL
dds
said on 22/Apr/11
m 5'5. Its not a short height for girls. you all have good height. embrace it
Ryan
said on 7/Jan/11
she looks 5'2.5" Wow....a celebrity that actually tells the truth about there height.....she's one in a million!!!!!
Midge
said on 8/Jul/09
Gee, she looked small, but not that small.
lily
said on 28/May/09
i guess so too, cuz in the latest season of hannah montana she looks taller than she was, so she's gotta be at least 5'3 now.
Jamie
said on 26/May/09
I think she's grown some from last year... she's gotta be at least 5'3" now...
brooke
said on 20/May/09
i would say that emily is about 5'3" to about 5'5"
Riley Nowe
said on 25/Apr/09
There is a Guy Named Tyler Morrison he is 6'4'' I am 6'1/4 of in inch
Jamie
said on 5/Apr/09
Chloe, you wish you were 5'2"?? That's somewhat short, don't you think. xD I wish I were 5'5" or 5'6"... but I'm pretty happy with my height right now. :)
Jamie
said on 3/Apr/09
Chloe, where I live in Canada I'd say I'm average, even in the adult department. xD I'm 5'4" and I'm 13, but I'm taller than most of the girls in my grade. It may be the fact that we're in middle school, but I don't think there's any girl who's over 5'7" or 5'8" at my school.
For my generation where I am, I'd say the average height for girls is 5'3". =) There are still people a lot shorter... and I'm talking about adults and girls my age. =) So lol, you're right, Chloe. xD It's not the case where I am... 5'9" for a girl would stick out A LOT. I don't think I'm short though... heck, I'm taller than Emily Osment and she's like years older! =) I turned 13 about 3 months ago...
Chloe
said on 3/Apr/09
Lol. Well I'm reading all of this and now i feel really tall lol :D
I'm 5'9 maybe 5/10 not sure and I've only just turned 15 about a few months ago, i always say I wish i was 5'2 but then again i'm happy with my height, and loads of my friends are near my height or more or less the same height as me...my genertions average height is about 5'8 now...and I'm being serious...it might not be the case where you lot are from but where I'm from my height is still VERY tall but it doesnt stick out that much anymore because I'm not the only tall person...but yeah I don't thinks shes to short or anything I just think she's the right size :D
Jamie
said on 29/Mar/09
Lily, forget about what I said before... now that I look at it, it IS a very dumb comment. xD Forget that it was even there..
But what I meant was, if 5'3" is 160 cm, and 5'2 1/2 is 159 cm, and 5'3" is considered average for a female, then 5'2 1/2 SHOULDN'T be considered short for a female, since 5'2 1/2 is only 1 cm shorter than 5'3". But 5'2" is 2 or 3 cm shorter than 5'3", and in most cases, 5'2" IS considered short for an adult.
It was a stupid comment anyway, sorry.xD
lily
said on 28/Mar/09
"there is a point where you become too tall/short to be considered average"
phil that's what i'm referring to. "the average height"
Phil
said on 26/Mar/09
Well, you gotta draw the line somewhere, haha (: Eventually, there is a point where you become too tall/short to be considered average. When comparing heights, IMO, there is a difference between a 5'2" and a 5'3" girl. There's a difference between a 5'6" and a 5'7" girl. Within those heights, there is a borderline height, which can vary depending on the situation...but in most cases, 5'2" will be short and 5'7" will be tall.
lily
said on 24/Mar/09
no offence, but what a stupid statement:
"5'2" is short (it's 157 cm and 3 cm shorter than 5'3"), no offense to girls who are 5'2", but 5'2.5 shouldn't be considered short at all!! "
i didn't know half an inch could make u tall or short. and funny if u think about it, that two girls who're standing together, one who's 5'2 is SHORT and 5'2 and a half isn't SHORT AT ALL.
Jamie
said on 17/Mar/09
Well, Emily Osment's 17, so I don't think she'll grow any more. Plus 5'2 1/2 ISN'T a bad height. I think 5'2 1/2-5'6" is the 'average' range for girls. 5'6" is the border line, and I think 5'6 1/2 is already tall.
I agree, Phil. She's only like 2 or 3 inches shorter than Miley in all the shows. Even MILEY looks tiny next to her dad (who's 6'). How tall is Mitch anyway?
kevin
said on 20/Feb/09
OK folks, Phil is right about growth. Most human females are adults by 16. Adult is scientificaly defined by the ossification of the epypisile dicks of the long bones, inother words, you are not getting any taller. And she is within the normal height range for a female and short for a female is defined as under 4'10". And since it came up average height for a male is 5'9" and short for a male is under 5'5" Also keep in mind that averages don't always some females don't reach adulthood until later so she could get taller but she'll be 17 soon so she's most likely an mature adult.
Phil
said on 9/Feb/09
Girls don't really grow at all after age 16, and certainly not for 5-6 years more. Besides, she is fine where she's at, remember, she is a girl and girls are shorter in general anyway.
Hitanshu
said on 1/Feb/09
A person is not known 4 his height but his quality and 5'2.5" is not the bad one well she still have further 5-6 yrs to grow up & that is sufficient enough to get average height
Phil
said on 25/Jan/09
That's actually exactly what I think as well. 5'2.5" is not short based on what I see. Girls who are 5'2.5"-5'6.5" are average, anything under 5'2.5" is short and anything above 5'6.5" is tall. So 5'2.5" is like a cutoff point.
To me, Emily does look shorter on TV, but maybe it depends who you compare her with. Maybe with Miley, she won't look tiny, but she will when Billy Ray appears. Also, Mitchel Musso isn't tall, which might make Emily seem more average than short when they stand side by side.
Jamie
said on 20/Jan/09
So in my opinion, 5'2" is short (it's 157 cm and 3 cm shorter than 5'3"), no offense to girls who are 5'2", but 5'2.5 shouldn't be considered short at all!! Emily Osment doesn't look tiny at all on TV.
Jamie
said on 19/Jan/09
Is she really 5'2 1/2??? She seems a lot taller on TV...
I'm just wondering. Why is 5'2 1/2 considered short when 5'3" isn't?? 5'2 1/2 is only 1 cm shorter than 5'3", so I don't think 5'2 1/2 should be considered short at all. Plus, it's only 1 inch and a half shorter than 5'4". So Emily is shorter than me, but not by a lot...
Morpheus
said on 2/Jan/09
I think Emily Osment is really 5'2.5 because on spy kids 2 and 3 she was the shortest character.
Phil
said on 25/Dec/08
5'3" and 5'4" are considered average as well.
zac
said on 11/Dec/08
i thought that u were 5'4-5'5 but i guess that i was wrong
Jamie
said on 28/Nov/08
I thought 5'3 or 5'4 was considered average for females. D= 5'5 is really kind of tall for a girl...
5'7 is considered short for a guy though. xP
Phil
said on 17/Oct/08
Yeah, 5'7" is tall for females. 5'5" is considered average.
It's not really surprising that Emily is 5'2". She doesn't have the body type that makes her look tall and on TV, you can tell that she's a little short.
Jamie
said on 16/Oct/08
To Erin: Oh please! 5'7 is SO not short. My mom is 5'6 and is considered tall. My dad is 5'8-ish. I'm 12 years and 9 months old and about 5'4. I hope I'll be around 5'5-5'6 when I stop growing.
Emily Osment's only 5'2? O_o She's short... But I'm sure Miley must be at least 5'5. I've always thought she was wearing high heels but in one episode she was wearing flats and was pretty tall...
Erin
said on 21/Aug/08
I never really noticed how short she was, but looking at her and Miley together, Emily's a good three inches shorter than her. I would say Miley is around 5'5" and Emily is around 5'2".
But 5'5" really isn't all that tall. I'm 14 and 5'7" and I'm considered short to my friends who are like 5'10", 5'11".
carli
said on 6/Aug/08
why does everyone think almost every celebrity on this site is lying about their height? If she says she's 5'2.5, she is probably 5'2.5. why would she lie?
Anonymous
said on 10/Jun/08
miley is around 5'4 and emily always looks considerably shorter so i give emily 5'1 at the VERY most.
Tessa
said on 24/May/08
5'2 seems more probable. And I like how people always use this website to talk about their own height and weight, like anyone actually cares.
Mik
said on 23/May/08
Emily is shorter than Miley, but, surprisingly, has materially larger hands and feet
Tall Kid
said on 25/Mar/08
She is actually 4'11". I met her.
Im only 11 years old and Im 5'7" and 113lbs
Scott
said on 20/Jan/08
Ryan O'Hara was hanging out with her last night. O'Hara is 15 and about 6 foot 2 and ya Emily is 5 foot 2.
Kad
said on 6/Jan/08
Yup. 5'2 1/2 is fine.
Miley's maybe 5'4" - 5'5". btw. But she always wears those damn cowboy boots or wears like 2 1/2 inch heels, remember that.
maddie
said on 7/Dec/07
at a recent evernt, i cant remember which one, but emily looked about 4 inches shorter than miley, so if emily is 5'2.5 (which i think is accurate) than miley has to be close to 5'7
Maria
said on 10/Nov/07
This sounds right because she always looks a little shorter than miley
Anonymous
said on 8/Oct/07
Isn't Emily Osment 155 cm?
Henna
said on 25/Sep/07
Miley is probably like 5 5", for real people, she's MAD TALL
Emily might be aorund 5 2"
Jackson is 5 4"
Billy Ray must be 6 0"
6'3'' JK
said on 23/Aug/07
I agree with Stephanie She can't be 5'2.5'', she looks more 5'0'' to be honest, Rob you need to check this listing again
[Editor Rob: maybe she hoped to grow into her 5ft 2.5 claim, I will look.]
Stephanie
said on 22/Aug/07
I don't think that's correct. She's probably 5' 2.5" with shoes on.
Jason Earles is around 5' 2" and Emily's 1.5 or 2 inches shorter than he is.
Miley is taller than Jason now, she is about 5' 4".
Miley can't be 5' 5" - 5' 6". Billy Ray is 6' tall, and she looks like she's 5 inches shorter than he is (5' 7") with HUGE heels on. There is no way she's taller than 5' 4". 5' 4.5" MAX, def. not 5' 6" or 5' 7"...
Disney fan
said on 20/Aug/07
Miley looks taller now than Jason Earles in the most recent episodes. In heels she clearly towers over him. Hard to believe he's 20 and she's only 14. Looks like he better get use to looking up to her. Em looks like 5' 3"
voodoo doll
said on 6/Aug/07
To John Doe, Miley is 5'5 and growing.
6'3'' JK
said on 5/Aug/07
Glenn said she was 5'4''
John Doe
said on 5/Aug/07
How tall is Miley though?
anonymous
said on 2/Aug/07
Keep adding more Disney channel teen stars! (like this one)
Anonymous
said on 1/Aug/07
She's 15 now, do you think she will grow up to the height of her brother (5 ft 4 in)?
6'3'' JK
said on 31/Jul/07
I honestly thought she was more 5'1''