Erik King's Height
5ft 8 (172.7 cm)
American actor best known for playing Sergeant James Doakes on TV series Dexter and as Moses Deyell on Oz.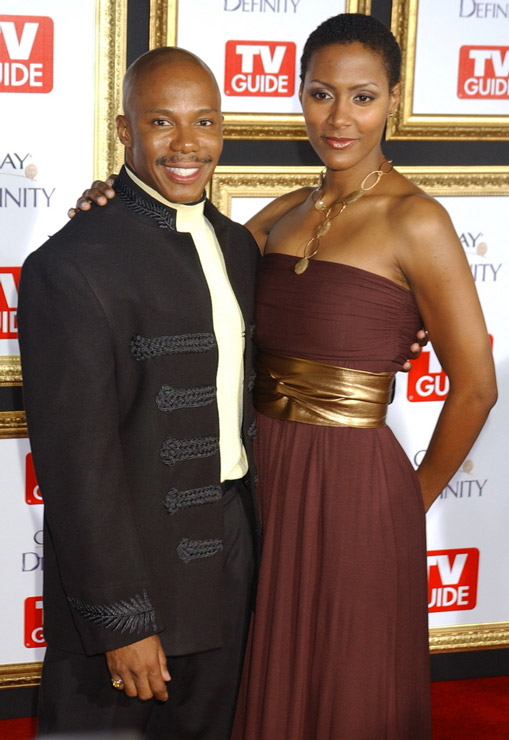 Photos by PR Photos
You May Be Interested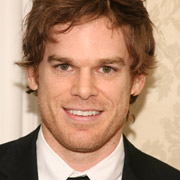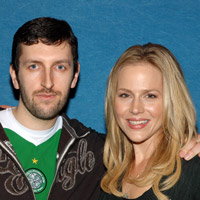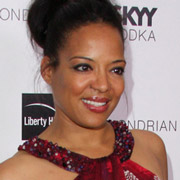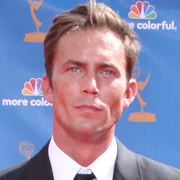 Add a Comment
16 comments
Average Guess (6 Votes)
5ft 7.67in (171.9cm)
Rising - 174 cm
said on 10/Oct/18
@Andrea: Yeah, I would say he could look a solid 5'8", even 5'8.5" at times on the show, but here's a half dozen shots showing his footwear and proportions:
Click Here
That first pic is the one that shows a really clear shot of his actual shoes, but looking at his proportions in the others and the angle, I'd say there's a pretty good chance of lifts. Erik trained for the role of Doakes and added a lot of muscle so anyone who knows the character could see why he'd be made to look taller. "Surprise, motherf*cker! Doakes is only 5-7." Ok, maybe more 5'7.5". But seeing him early in his career and shorter than Rob next to both Julie Benz and James Remar makes me pretty certain he's shorter than Rob.
Andrea
said on 27/Sep/18
He can certainly pull off looking 5'8ish on Dexter, but yeah, his footwear certainly looks quite thick, and I wouldn't be surprised if he wore lifts either... Don't know about 5'7 flat (unless he really wore lifts), but I think there's a good chance he's more 5'7-5'8 than the full 5'8.
Rising - 174 cm
said on 25/Jun/18
He looked short in Street Smart(1987) and even though the film starred 6'2" Morgan Freeman and 6'3.5" Christopher Reeve, he looked shorter than 5'8", imo. There were a few scenes where you could see how much both towered over King and imo, he's shorter next to both than Rob looks with men that height.
Rising - 174 cm
said on 8/Feb/18
He wore thick footwear on Dexter, probably because Doakes was an imposing character. King guested on a 1990 episode of Law & Order and his character is actually described as 5'7". Of course that doesn't mean he was, but in the same episode, he only came up around Chris Noth's nose and was clearly shorter than George Dzundza.
Jake94 (5'9
said on 17/Jan/18
Didn't look that much shorter than Michael C Hall, an inch at most. Assuming similar footwear, either King needs an upgrade or Hall needs a downgrade.
Rising - 174 cm
said on 9/Oct/17
Seeing Casualties of War recently, he was definitely shorter than Sean Penn. You see them together enough at the beginning of the film to show it's not just the ground. King actually didn't even look that tall next to Michael J. Fox. I'd guess somewhere in the 5'7" range. Perhaps he wore lifts on Dexter to fit Doakes' imposing character as I do think he looked more 5'8" or so on the show.
RisingForce
said on 14/Apr/17
I'm a big De Palma fan so I should check Casualties of War. There was a good shot of his footwear in Season 2, Episode 1:
Click Here
Click Here
Could just be a thicker style with no insert, though you could also easily fit a decent lift in there. Inconclusive, imo. Could be a solid 5'8" guy who can look shorter with his posture or could be a 5'7.5" guy who wore extra footwear in character.
RisingForce
said on 8/Apr/17
The comment about King being shorter than Sean Penn in Casualties of War got me thinking, any chance he wore lifts on Dexter, Rob? Unfortunately this is all I could find of his footwear on the show.
Click Here
Click Here
He can look 5'8"-5'8.5" on the show, but he does look noticeably shorter than you did with Julie Benz in heels:
Click Here
and shorter than you did with James Remar:
Click Here
His posture can be bad, but he can look closer to 5'7.5" at events too:
Click Here
I don't think he's the type to wear lifts on his own, but he gained weight for the Doakes role so it's possible they'd want him to stand a bit taller. Maybe he wouldn't be a bad guy to try to note of footwear with on Dexter.
Editor Rob: 5ft 7.5 is arguable at times, not a guy with impeccable posture...can't even remember Casualties of War.
RisingForce
said on 19/Mar/17
I forgot to mention that during the FBI manhunt for Doakes at the end of Season 2, they show ID cards/Driver's Licenses of Doakes' aliases and they all list him at 5'9". Maybe that's what he claims though I'd have to guess 172 cm.
RisingForce
said on 19/Mar/17
This looks plausible with Michael C. Hall who really does seem just about 5'10". He was shorter than Jennifer Carpenter who I don't think typically wore heels on the show. Btw, Doakes was really great, the first couple of seasons with him were the best, though the first 4 seasons were all quite good, imo.
Ed Kline
said on 1/Nov/15
Noticeably shorter ( about an inch) than Sean Penn in Casualties of War.
Arch Stanton
said on 1/Jun/15
She's a beauty alright, hair that short and still looks stunning. Reminds me of those blaxploitation actresses from the early 70s. He's a handsome dude too, just as well he's not 6'2-6'4, otherwise it would be irritating.
ArjunaKorale
said on 1/Jun/15
I'm not too sure who this guy is, but his lady is GORGEOUS...
Rick
said on 30/May/15
Good call. Definitely not even close to the 5'10 Google pretends him to be.
Rampage(-_-_-)Clover
said on 29/May/15
Great add. About 2in below Hall...
J.Lee
said on 29/May/15
Is that the wife?
[Editor Rob: don't know really, another actress?]