Forrest Tucker's Height
6ft 4 (193 cm)
American actor best remembered for roles in TV show F Troop and films such as Auntie Mame, Chisum, Keeper of the Flame, The Westerner, Trouble in the Glen, The Nevadan, Never Say Goodbye, Hellfire and Sands of Iwo Jima. He was regularly described 6ft 4 and sometimes 6ft 5 during his career.
You May Be Interested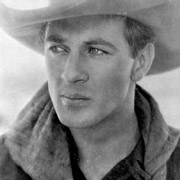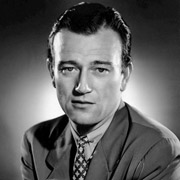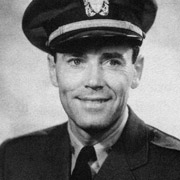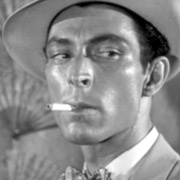 Add a Comment
18 comments
Average Guess (3 Votes)
6ft 3.33in (191.3cm)
Mon
said on 23/Jun/19
This may be right, but if it is I think you would have to downgrade many others including John Wayne, because Tucker had more than a quarter of an inch on Wayne in two films decades apart. It's visible and a quarter inch is not detectable in the way you can see Tucker is taller, I would say it may be approaching an inch difference Why would the camera angles be portraying Tucker's character as taller decades apart if not because the man was taller in real life? You are probabally ARE right that all these leading actors were not the size reported (non lead Chuck Connors being legit 6'5) and but if you take one lead down you must do it for others too. Otherwise you are end up implying, as is being done on other pages, that eg, there was only a difference of a quarter of an inch between Sterling Hayden and John Wayne which is not credible.
Neelasish Sen Roy
said on 18/Sep/18
Forest Tucker was Taller than both 6'3" Gary Cooper& 6'3.75" John Wayne. He was not 6'5" or 6'4.5" but he was solid 6'4" or 6'4.25" same as Jeff Goldblum. He wore 15 shoes.
James
said on 15/Jan/17
Forrest Tucker was actually 6'2".
Royce. Barton
said on 20/Dec/16
Most leading men in those days werr over 6ft
Rampage(-_-_-)Clover
said on 18/Sep/16
Rob, could 6ft4½ be closer since he's been described 6ft4 and 6ft5?
mrbobh5344
said on 17/Sep/16
a tad taller in Rawhide "Incident Of The Death Dancer" next to Eric Fleming. Many scenes. Likely a solid 6'4".... and close to 6'5"..... Saw him in films many times showing his boots with normal to flat heels. Was tall enough that he did not feel need to 'stretch' or wear lifts.. like Wayne and others. Really good actor.... and one of the best heavies. Born in 1919.... he played parts where his character seems much older than he actually was in real life.
Bruno
said on 22/May/16
In an episode of Colombo, Tucker looks at least 4" taller than Patrick O'Neal who was about 6'1''. However Tucker is wearing cowboy boots so probably 6'4" is about right.
Gonzalo
said on 24/Sep/15
In this page there is a pic in which Tucker looks taller tan Lex Barker, listed at 1`93 in this site.
Click Here
And in this one he looks clearly taller tan Victor MacLaglen
Click Here
Mon
said on 16/Sep/15
OK, that indeed looks modified or completely made up, but note Tucker is shown slightly taller by the studio PR. Although further from camera and with relaxed posture Tucker has two inches on Charlton Heston posing statuesquely in Pony Express. He looks at least the equal of drinking buddy Wayne in those two Chisum scenes I mentioned though, and he is clearly inches taller than Falconer who was maybe a weakish 6'3'' and looked it next to Wayne in many films Tucker and Wayne are also in the fight scene of Chisum together believe it or not.
If you look at him and Sterling Hayden in Flaming Feather, Tucker never looks taller or any shorter that I can see and PR photos show he had a slightly bigger head than Hayden.
Tucker's daughter (herself a 6 footer) was asked about his height and specifically said he was 6'5'', not 6'4''. Tucker himself said that he was 6'5'' and if you look at his films he rarely stood tall, often lounging about or leaning on things. Maybe it was all footwear advantage, he took size 14.5 shoes!.
Mon
said on 13/Sep/15
w/ Lee Van Cleef if you take distance from the camera into account,Tucker is over 6'4'''.
With Wayne in Chisum Tucker looks a little taller in the bar scene and the street scene, he certainly looks much taller that the 6'3'' Edward Falconer.
Bruno
said on 13/Sep/15
Good man Mon. back again are we, This is the photo I'm on about, It is made up.
Click Here
Bottom pic.
Mon
said on 10/Sep/15
In his late 50's films like The Trollenberg Terror and The Abominable Snowman he was rather slouched. Sam;s photos are interesting, but I think with Van Cleef we see a man who could easily be over 6'4''. He is further from the camera yet obviously loftier that Van Cleef. Cooper had big cowboy boots in the Westerner and Tucker was playing a farmer with low flat heels (this is visible in several scenes ) and Cooper had 2 inches footwear advantage. With Rosalind Russel, NO comment!
I posted a clip of Tucker and Scott in the Nevadian a while ago and someone said he looked 6'6'' next to a bunch of other men including Scott. Tucker had thick wavy hair that stole him a little in that scene. He looked what he was, a fraction under 6'5''. But I suppose sometimes he was filmed to minimise that height, he was not a big star like Cooper or Wayne.The idea that for Chisum they faked a photo is a bit desperate. Tucker looked an bit taller than Wayne in that photo, because he was.
Sam should watch Flaming Feather, in which Tucker consistently looks as tall as Sterling Hayden. He developed bad posture rather young, but he was very very tall.
Peak was one inch taller than Wayne and 2.25 inches taller than Gary Cooper, who had excellent posture.
Bruno
said on 31/Aug/15
I dont think that is a genuine photo with Wayne, I think it's made up for the film Chisum. I've recently watched Chisum and there is no scene where they stand toe to toe.
They did look pretty similar in the fight scene in The Sands of IWO JIMA.
Sam
said on 29/Aug/15
Tucker w/ Randolph Scott:
Click Here
w/ John Wayne:
Click Here
w/ Edmond O'Brien:
Click Here
w/ Rosalind Russell:
Click Here
w/ Gary Cooper:
Click Here
w/ Lee Van Cleef (third photo down):
Click Here
I think 6'5" is out of the question although that actually seemed the most common listing. From all evidence I guessed around 6'3.5"...I think you could safely say he's no taller than Wayne.
Bruno
said on 29/Aug/15
With Gary Cooper
Click Here
Bruno
said on 29/Aug/15
I guess similar to John Wayne in height, looked similar in Sands of Iwo Jima. No good angle to determine their height comparisons in CHISUM.
Click Here
Brad
said on 25/Aug/15
Hollywood columnist James Bacon had a small chapter on Tucker and measurement, so did Buddy Hackett at the Desert Inn when I saw him tell a tale of Tucker.
Arch Stanton
said on 25/Aug/15
Thanks Rob, can you squeeze in Keeper of the Flame, The Westerner, Trouble in the Glen, The Nevadan and Never Say Goodbye? He could look a big 6 ft 4 guy but googling him and Gary Cooper he doesn't look it, also doesn't look quite 2 inches taller than Lee Van Cleef. 6'3" and change might be more likely, see what Sam thinks.