Fred MacMurray's Height
6ft 2 ¾ (189.9 cm)
American actor, best remembered for roles in films such as Double Indemnity, The Apartment, The Absent-Minded Professor, The Shaggy Dog, The Caine Mutiny, and Remember the Night. On TV he appeared in My Three Sons. He was described in newspapers from as low as 6ft up to 6ft 4 at times.
You May Be Interested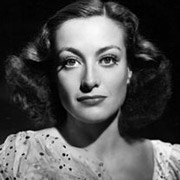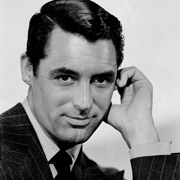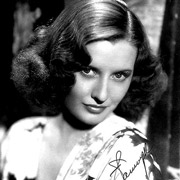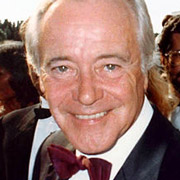 Add a Comment
41 comments
Average Guess (18 Votes)
6ft 2.32in (188.8cm)
bobh
said on 29/Jun/17
likely near 6'3" when young.... but did develop bad posture early on. May have felt the need to blend in more.... Not height conscious and maybe no need to stand out like some other tall leading men of his era.
Arch Stanton
said on 6/Dec/16
Definitely looked around 6 ft 3 with Errol Flynn, a clear 2 inches between them.
josh jeffords
said on 10/Oct/16
God been so long since watched one of his classics what a great actor.
He always looked tall funny how he dwarfed Errol Flynn obviously under 6 foot guy.
Arch Stanton
said on 26/Sep/16
There's a closeup at 23 minutes, you know the more I look at it Heston actually seems to have the edge on MacMurray not the other way around. I know I originally guessed him at 6'2.5.
Arch Stanton
said on 26/Sep/16
Rob check out 14:30 onwards
Click Here
He can look a bit shorter than Heston in the level close shot.
Rampage(-_-_-)Clover
said on 17/Aug/16
6ft4 in shoes
Rampage(-_-_-)Clover
said on 10/Apr/16
Rob, where would this guy fit into?
A) 193cm/191cm
B) 192.5cm/190.5cm
C) 192cm/190cm
D) 191.5cm/189.5cm
E) 191cm/189cm
Editor Rob: I would rule out A, at times really anywhere from B-E could be argued.
richinkle
said on 21/Mar/16
In Episode #3 of the Lucy Desi Comedy Hour from 1958, Fred MacMurray looks about 5" to 5 1/2" taller than Lucille Ball when she's wearing about 3" heels - the top of her head comes to just below his eye level. He looks about 4" taller than Desi Arnaz, who probably has a 1 1/2" heel advantage.
Arnaz: 5'-9"
Ball: 5'-7 1/2"
MacMurray: 6'-2 3/4"
Rampage(-_-_-)Clover
said on 6/Feb/16
He was an imposing figure. 190cm minimum
Tom
said on 5/Feb/16
Flynn was 6'1". He wore lifts in many films.
Rampage(-_-_-)Clover
said on 3/Nov/15
Still think 6ft1 is a tad low for Errol
Larry
said on 1/Nov/15
Flynn was 6'1".
Anonymous
said on 27/Jun/15
This height looks perfect for MacMurray. Next to 6'6 John Dierkes in Oregon Trail (1959)
Rampage(-_-_-)Clover
said on 15/Jun/15
I think Flynn was a 6ft2 guy.
Shadow2
said on 8/Dec/14
In 1951's "Callaway Went Thataway" Fred plays the noticeably shorter guy in scenes with legit 6' 4" Howard Keel. Howard appears to also have a (small) boot advantage playing a cowboy, making Fred on this occasion not look his usual 6' 2.5" to 6' 3" range.
littlesue
said on 17/Nov/14
Just reading a biography on Errol Flynn and they state him as 6ft 2
Arch Stanton
said on 17/Nov/14
Fred MacMurray had a cameo role in Thousands Cheer and didn't look much taller than Milland, about an inch.
Sam
said on 17/Nov/14
I'm not convinced that Flynn was just 6'1", he doesn't look under that next to Basil Rathbone or Ward Bond, although I'd admit Flynn could look a little sub-6'2" range near Ralph Bellamy, if Bellamy was really under 6'1". Anyway, I think MacMurray was a weak 6'3" ranger & Flynn a weak 6'2".
Lebensdorf
said on 13/Nov/14
He looked quite massive on an episode of the Lucy-Desi Comedy Hour ("Lucy Hunts Uranium"). Seeing pics of him next to Errol Flynn, who I think was no more than 6'1, and 5'11 Jeffrey Hunter, I would say a solid 6'2, but no more. 6'2 guys can look up to 6'4 sometimes if they have a big frame, which he had.
Sam
said on 10/Nov/14
I've seen all of Wilder's American films and he never made a really bad movie, and from his best, you could call him a genius.
Arch Stanton
said on 8/Nov/14
One of my favourites yup. I've seen 13 of his films, intend completing his filmography at some stage.
Jake: 1.84 m- 1.85 m
said on 6/Nov/14
Yes, and Billy Wilder was legendary.
Arch Stanton
said on 6/Nov/14
Double Indemnity is one of the greatest films ever made!
Sam
said on 4/Nov/14
I'd bet standing straight, this guy was very similar to Gregory Peck at peak height.
Rampage(-_-_-)Clover
said on 28/Oct/14
They really don't make them like that anymore. I was watching Double Indemnity and I could just feel his presence in the room. A lot of today's actors pale in comparison....
Arch Stanton
said on 18/Oct/14
LOL how could somebody look like both Paul Walker and Zachary Quinto!!
Sam
said on 16/Oct/14
Looks a bit like Zach Quinto in the photo above especially with the serious look and arched eyebrows. Otherwise, the resemblance is slight.
Arch Stanton
said on 15/Oct/14
Similar features yeah Drew with the broad jaw and eyes wide apart.
Brad
said on 15/Oct/14
As listed, just under The Duke.
Drew
said on 14/Oct/14
Off-topic, Zachary Quinto kinda looks like him.
Arch Stanton
said on 14/Oct/14
Looked about the same next to Jack Lemmon as Walter Mathau did.
Click Here
Sam
said on 14/Oct/14
That's a better shot than the one I previously found with the older MacMurray with the also older Stewart, I'd bet Stewart was 0.5-0.75 in taller than MacMurray when both were at peak. 6'2.75" is better than 6'3" I'd agree.
Arch Stanton
said on 14/Oct/14
In Double Indemnity I did think he looked more 6'2" range next to Stanwyck too.
Arch Stanton
said on 14/Oct/14
Yeah he did look shorter later on. 190 is fine for peak then. I'm going try to see some of his early films like The Bride Comes Home just to check. Van Johnson might have been 186 then, about 4 cm between them I think. Perhaps Jose Ferrer was 5 ft 10 then, I'd always thought he looked 5'9 range though.
Gonzalo
said on 14/Oct/14
MacMurray and Errol Flynn. MacMurray looks taller. And way taller than Alexis Smith who was a big lady
Click Here
Click Here
In this one Flynn looks taller. I think it´s on uneven ground
Click Here
Click Here
MacMurray and Jeffrey Hunter
Click Here
Gonzalo
said on 14/Oct/14
If I remember properly he looked a bit taller than Charlton Heston in a movie they made together. He was in the 1`90 area
Sam
said on 13/Oct/14
Also, could you add to his credits the following?: Alice Adams, Swing High, Swing Low and his TV role on My Three Sons.
Arch Stanton
said on 13/Oct/14
With the Duke and Rock Hudson. Posture not great but neither is Wayne's, but maybe a bit over an inch shorter than Wayne.
Click Here
189-190 really looks right to me, a wee bit under 6'3".
Arch Stanton
said on 13/Oct/14
Again the angle is in Stewart's favour and not great for comparing but he looks probably somewhere in between Jimmy and Lee Marvin
Click Here
Arch Stanton
said on 13/Oct/14
See
Click Here
, looks a bit shorter than Jimmy Stewart though but I believe he did lose a bit later on. That was 1970. I still think 6'2.5" is the best shout for peak.
Arch Stanton
said on 13/Oct/14
Thanks Rob. What convinced you on a full 6'3"? I thought he looked a bit shorter than 191.
[Editor Rob: actually 2.75 to give the 190 might be better, I think he's a guy who did start to lose height earlier than average.]