Joan Crawford's Height
5ft 4 (162.6 cm)
American actress, best remembered for films such as Mildred Pierce, Whatever Happened to Baby Jane,Possessed, Daisy Kenyon, Sudden Fear, Johnny Guitar, The Women and Grand Hotel. From a 1925 movie weekly article/competition on 'naming a movie star', her description is given as
"weighs 125 pounds, and is five feet five inches tall"
. She claimed 5ft 4 as her height. In a 1931 Photoplay article, it mentioned her height as 5ft 4, weight 110lbs and vital stats: 37-24.5-37. Shoe size 4D.
I'm not too thin. I'm five feet, four inches tall and I weigh 130 pounds.
-- The Morning Call, 1939
Well, I'm a big gal. I'm only five feet four and a half, but I have very wide shoulders, and they give people the impression that I'm big.
My figure was a real problem. I am five feet four, and my normal weight should be 130 pounds. When I took my first film test I weighed 149 and it was all solid muscle.
[at 17] for at this time I weighed one hundred and forty-five pounds of baby fat. I was self-conscious, unsure and my "style" was strictly dreadful. I hated my round face, I hated my freckles, my big mouth and eyes. I tried to stretch my five feet three as tall as possible, tossed my head in the air, poked my chin out, and dared people to notice me.

-- A portrait of Joan, 1964
You May Be Interested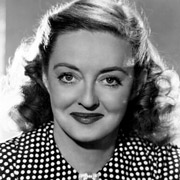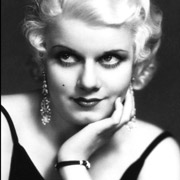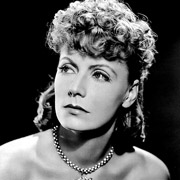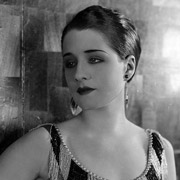 Add a Comment
37 comments
Average Guess (9 Votes)
5ft 3.86in (162.2cm)
Miss Sandy Cowell
said on 23/Mar/20
Joan Crawford was born 112 years ago today. She lived to 69 years of age.
5ft4. 💐🕯️
Kj
said on 23/Mar/20
5'4" when young... broad shoulders, wide chest, long torso, slim hips gave her that angular rise just like a porcelain vase on the mantle if you can imagine?
Paul Wood
said on 19/Jul/19
Let's just say with so much uncertainty about her year of birth (1905, 1906 or 1908??), I'd take her height claim with a huge pinch of salt. I think she was probably up to half an inch below 5ft 4in.
Arch Stanton
said on 14/May/19
Rob can you add Possessed, Daisy Kenyon, Sudden Fear, Johnny Guitar, The Women and I Live My Life?
Cheers. Seeing some of her early films recently I would have thought weak 5'4.

Editor Rob
I added a quote to this page not long ago, she pushed her claim to 5ft 4.5. I am not convinced she looked that tall.
old hollywood
said on 14/Oct/17
Crawford was 5 ft 3in . She wasn't more . The same height with Bette Davis and she was always wearing heels
Arch Stanton
said on 8/Sep/17
She still reminds me of Jean Claude Van Damme lol.
Arch Stanton
said on 8/Sep/17
Surprisingly only 5'4 range, I think because of her icy demeanour she gave a tall impression a lot, very angular features too so you could think 5 ft 7 or 5 ft 8. Attractive Sam, it's debatable, in the above photo when very young, yes, but the woman looked generally hard faced and terrifying. You wouldn't want to get on the wrong side of her.
Billy Oviedo
said on 18/Aug/17
Crawford was 5' 4 1/2". Well documented in many books and sources. End of subject!
Sam
said on 1/Dec/14
Yeah, that picture does look like Van Damme in Johnny Guitar...she was attractive, had a nice figure, in her late 1920s-early 30s roles despite unusual proportions, no surprise that she was a whole basket of crazy, though.
Arch Stanton
said on 6/Mar/14
She had weird proportions. Really angular features. Watching Mildred Pierce and in the car with Jack Carson her face length/hair combined looked 3 inches longer than Jack Carson's head, and he was around 6'2". But as Sue says she wasn't over 5'4" and you could argue 5'3" range and had short legs. She had the face and demeanour of a 5'11" woman.
little sue
said on 11/Feb/14
Just reading Donold Spotto's biog of Joan and he mentions a couple of times that she was 5ft 3.
little sue
said on 31/Jan/14
LolOLOlololol Arch, best laugh of the week, won't be able to watch Joan now without thinking she gonna pull out a bottle of lager
Arch Stanton
said on 30/Jan/14
Rob it occurred to me in watching Johnny Guitar how much she resembles Jean Claude Van Damme facially!
Click Here
Quite similar angular sort of features and around the eyes! Is it just me? Or maybe the Joker from Batman LOL.
She's a deceptive one alright. When she stands alone her angular features and frame give the illusion of her being a tall woman but when she's stood next to tall guys you can see she was 5'4" tops. It's surely quite rare for a woman as low as 5'4" to have that sort of tall look about them, but there are a few angular skinny woman like Victoria Beckham and Julianne Moore etc I suppose who can also look a lot taller than around 5'4 when stood alone in heels.
Arch Stanton
said on 5/Sep/13
My bad, she was standing on a box and looks barely 2 inches taller. In one scene Joan is barefoot and Norma is in heels and she's a bit shorter than a heeled Norma. Could be 5'3" range if Norma is as low as 5'1..
Arch Stanton
said on 5/Sep/13
Odd but she looks 6 inches taller than Norma Shearer in The Women and looks like 5'6" or 5'7".
Robby D
said on 3/Oct/12
I am reading a biography entitled "Possessed. The Life of Joan Crawford" By Donald Spoto. In the introduction, Joan Crawford is described as being just over five feet in height. In the first chapter in 1925, she is described as being 5'3" and 140 pounds, which she knew was too much for her small frame. I am only at the beginning of the book so I have no doubt she must have lost weight as she always looked very slim in all the films I saw her in.
Stephanie
said on 25/Aug/11
That was cool about Joan Crawford being on Lucy. I never saw that one. She was little. Thanks for the post.
CrawfordMuse
said on 3/Dec/10
According to Ann Blyth who played her daughter in "Mildred Pierce" although while 'seemed taller' because of the women she played on-screen,
Joan was barely 5' tall.
Next time Turner Classic Movies (TCM) runs a Joan Crawford marathon of films, I guarantee you will see the short clip from "Mildred Pierce" in which this statement is made.
CrawfordMuse
said on 3/Dec/10
Oh for Heaven's sake! On Turner Classic Movies (TCM) whenever there is a Joan Crawford film festival invariably a short clip is shown taken from one pivotal scene in "Mildred Pierce" narrated by Ann Blyth---who played Joan's evil daughter. In her narration she states that although Joan seemed taller, she was barely 5' tall!
Jeremy
said on 3/Nov/10
Joan Crawford was 5'1 or 5'2. She looked 5 inches shorter than Lucille Ball. Lucille Ball was 5'6 or 5'7. Look at this video and pause it at 1:57.
Click Here
Carly Corday
said on 1/Jul/09
Yes, they lied back then about their height just like today--except back then, it was more attractive for women to be SHORT, so they lied the OTHER way, to make themselves seem LESS tall. I grew up in the 50s and 60s, eventually reached 5'7" and stopped growing finally, but was always gawky and "big" (even though I was skinny) next to all the other dainty, "normal" girls, who all bragged about how short they were and threw my height at me as if it were buck teeth and glasses. No matter how pretty you were, if you weren't petite, you had an attractiveness problem. Right now, on TCM, I'm looking at Joan Crawford next to Norma Shearer in disbelief. Crawford looks 7 or 8 inches taller! What does that make Norma Shearer, 4 feet? Ms. Crawford may have billed herself as tiny when she really actually wasn't. If the super-high heels bit is correct, then I retract that, but I don't know that it is. Why didn't Norma Shearer wear super-high heels too, in "The Women," if height was so desirable back then?
Jeremy
said on 20/Nov/08
Click Here
Joan with 5'7 Fred Astaire.
Jeremy
said on 16/Nov/08
Well,I take that back.She may not have been 5'4.I think that she was 5'3.
Jeremy
said on 14/Nov/08
It is so hard to believe that Joan was only 5' or 5'1.I'm a huge fan and I have seen many of her movies and she appears at least 5'4 - 5'5 in her movies.Even in her films with Clark Gable she looks taller than Vivian Leigh did in Gone With The Wind when she was next to Clark Gable.If Joan was only 5' or 5'1 then Vivian Leigh must have been under 5'.I think that Joan was 5'3.5 or 5'4.She did not look THAT short next to Clark Gable in their films together.
Jen
said on 25/Jul/08
please go to joancrawfordbest.com. It is a Joan tribute site that features regular contributions from Joan's grand daughter in law. According to the family, Joan was 5 ft or 5 ft 1. She always, ALWAYS wore heels, famously called 'f**k me heels" because the heel was very high to help give her height and Joan herself claimed walking in them helped tone her backside.
Josephine
said on 12/Jul/08
If Bette Davis was barely 5 feet tall there is no way Joan Crawford was 4 inches taller!
sf
said on 4/Jun/08
I'm with those who claim shorter. Nothing was different back in the day. If she said 5'4", I'm sure it means no taller than 5'2". I have read 5'1" to 5'2". Just like today, Stars back then lied about their height, weight, you name it.
Joan
said on 1/Jun/08
Ann Blythe gave an interviewd on one of the classic movie channels. She said Joan Crawford was only 5 feet tall. Very little.
Christine
said on 19/May/08
I just saw another rerun of Torch Song. In one scene she is wearing a full skirt with a high waist which was adorned with two circle pins and gold link chains. She looked great and I'd like to make a similar skirt. Then I thought I am only 5'4" and maybe it would not be flattering. I looked up Joan's height and found this info which makes me believe she was very slim to wear that style skirt, or she had a long torso. I doubt that though because her legs looked long and slim.
Lisa
said on 24/Mar/08
She was five feet tall. I worked with her and she was ALWAYS in heals.
Giorgio
said on 20/Jul/07
Anonymous: You are wrong.Joan height was 5'3
Mauiswift
said on 2/Feb/07
I just read a biography on Joan Crawford and it states she was 5'1, most stars in that day were mostly under 5'3, she also shaved off 4 years off her real birth year, it is not unusual that people in the entertainment industry are not always truthful about themselves. It is a business and they are marketing themselves which also goes on today.
Anonymous
said on 16/Dec/06
She had 2 or 3 inches on 5'2 Ann Blyth in "Mildred Pierce" , so she was between 5'4 and 5'5 that wasn't short at that time
Editor Rob
said on 25/Sep/06

Found a 1931 quote by her, in The Oakland Tribune:
"I am 5 foot 4, and my normal weight should be 130 pounds. When I'm working every day under hot lights I lose about five pounds during a picture, but as soon as the picture is finished I regain the five pounds"
Walter
said on 9/Jul/06
Miss Crawford visited Buenos Aires in 1961 and in all argentine magazines of that time is written Miss Crawford was between 5' 3" and 5' 4".To speak of 5' tall is absolutely ridiculuos.
Robin
said on 1/Feb/06
One of her co-stars from "Mildred Pierce" said in an interview that Joan was only 5' tall. She has such an incredible screen presence, she appears taller.
Viv
said on 8/Jan/06
I've always heard that she was 5'4" - but, I'm convinced she was 5'3". A good way to measure her is next to Norma Shearer (well-known as 5'1"). In the pictures I've seen of them together (and, in the movie 'The Women'), Joan is barely an inch or two taller than Norma (with both in 3" heels). My guess is 5'3" - 5'5" only in heels.