Greta Garbo's Height
5ft 6 (167.6 cm)
Swedish Actress, best remembered for roles in films such as Anna Karenina, Grand Hotel, Camille, Mata Hari, Queen Christina, Flesh and the Devil and Ninotchka. In a 1940 Oakland Tribune it mentioned:
"The actress (i.e. Garbo) said she is 35 years old. Five feet Seven inches tall, and weighs 127 pounds"
. In a 1931 Photoplay article it mentioned her height as 5ft 6, weight as 125 pounds and vital stats as 36-28.5-38. Shoe size 6.5AAA, although another article mentioned 7AAA waist of 26.5 inches and bust of 35 inches. In a book about her life, it quoted Greta claiming
"First they measured me. As I recall, I was five feet seven and one half"
.
Garbo wears a 7AAA shoe. She weighs 125 pounds (even on her present diet), is five feet, six inches tall, wears a seven glove, has a 26 ½ inch waistline, a 35-inch bust, and her hips are 38 inches around.
-- 1937
You May Be Interested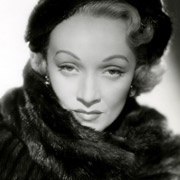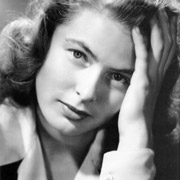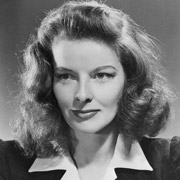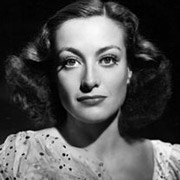 Add a Comment
26 comments
Average Guess (6 Votes)
5ft 6.29in (168.4cm)
marcus
said on 3/Apr/20
She always wore flats in NY and appeared as tall as the men around her. I believe she and her studio lied about her height and shoe size to make her more appealing to the public. I believe she was no shorter than 5'9 and shoe size at least a 9 .
I decided to check her shoes auctioned with her estate. They were listed as size 9
marcus
said on 3/Apr/20
She always wore flats in NY and appeared as tall as the men around her. I believe she and her studio lied about her height and shoe size to make her more appealing to the public. I believe she was no shorter than 5'9 and shoe size at least a 9 .
Miss Sandy Cowell
said on 18/Sep/19
Greta was born 114 years ago today.
5ft7.
RIP Greta XXX 🕯️
Mistical
said on 28/Dec/17
She was solid 5'7" if not more.
anyonmious
said on 28/Nov/16
i would say around 5'4" max
M
said on 27/Nov/16
Misteriuous woman with misterious face..She definatelly had that X-factor.
Sam
said on 29/Sep/15
In Ninotchka I genuinely thought she could look near 5'7" next to Melvyn Douglas, who was a true 6'1.5" guy. Like others, I could see her at 5'6.5"-5'6.75" if not the full 5'7".
MaryAnne
said on 26/Jun/15
That face.
ArjunaKorale
said on 24/Apr/15
Rob, surely Greta's more 5 ft 6.5 than 5 ft 6 - after all, why is she mentioned as 5 ft 7 in every other source & book written about her.
I was watching Garbo on screen on some DVDs recently & don't think she's as attractive as I first thought. Certainly not one of the most beautiful of Hollywood Divas.
[Editor Rob: she's mentioned as 5ft 6 in several sources, MGM who's who and at least one biography. But 5ft 6.5 isn't impossible, I have a harder time believing 5ft 7 than 5ft 6-6.5.]
Jo
said on 13/Apr/15
5'6 seems right. Rob, do you think she was condsidered tall for her era?
[Editor Rob: yeah I think just about start of tall range, whereas nowadays about 5ft 8 might be equivalent.]
ArjunaKorale
said on 9/Feb/15
I have a feeling Jenny would enjoy the book - Greta Garbo: Divine Star by David Brett (he's a Brit author, by the way). It's one of the most recent bios on the Great Garbo. I've heard that an even better bio is Greta Garbo - A Life Apart by Karen Swenson, but I've not read it myself. Getting back to heights, though, I still believe Garbo's height should be upgraded to a full 5 ft 7! No sources have her down as 5 ft 6 - every source has her at a full 5 ft 7...
ArjunaKorale
said on 5/Feb/15
Hi Rob, I love Greta! To me, she is the ultimate independent, strong-minded woman who could never ever be tamed (not even close!). My wife caught me reading one of the more recent biographies about her life & remarked, "How come you like this woman? She looks harsh & a bit manly!" I think that she is just jealous, lol! Anyway, my main point is that could Garbo not have been 5 ft 7 or at the v least 5 ft 6.5, instead of just 5 ft 6? Biographer David Bret (like many other Garbo biographers) emphasises the fact that Kata was an early developer & that when she was only around 13 or 14, she had reached her full adult height of 5 Feet 7 inches! Bret also emphasises that Greta stood much taller than any of her other female class friends from her school, in all the photos from that time. Sorry, Rob, I gotta go with "Garbofever & Sarah & say that Kata may have been slightly taller than 5 ft 6.
P.S. Rob, please try to read any of her biographies - damn, she was one interesting woman.
[Editor Rob: I'm not as convinced she was 5ft 7, although 5ft 6.5 isn't really impossible for her.
I do enjoy reading factual books, I have long given up reading works of fiction as I found far greater entertainment watching movies/tv shows compared to a book. Jenny reads a book a week.]
Sarah
said on 24/Jan/15
Possible 5'6.5?
Sam
said on 16/Dec/14
Yeah, I think she could look more a strong 5'6" than 5'7" range. In a way, though, 5'6" in her day was roughly like the equivalent of 5'8"+ today.
Arch Stanton
said on 14/Aug/14
A lot of the male actors tower her in Queen Christina. John Gilbert was listed at only about 5 ft 11 but in the film looked 5 or 6 inches taller than her. I can't see a legit 5 ft 7 Garboforever.
Arch Stanton
said on 14/Aug/14
Rob can you add Mata Hari, Queen Christina and Flesh and the Devil? Looks 5'6 range in Queen Christina.
Garboforever
said on 19/May/14
Hi there, i love that Garbo is mentioned here.l i run a website about her. Anyway, her passports all show her hight as 5ft 7in.
She herself tlaked about it too (to friends) which yu can fine in several of her books.
She also said her height was 1,70 cm when she was 14.
This is all very well known that she was 1,70 cm (5ft 7in).
Not even an inch shorter ;-)
Click Here
Arch Stanton
said on 7/Mar/14
Accent's even better in Ninotchka as she plays a Russian. She gives Rosa Klebb from From Russia With Love a great run for her money. Garbo would have made an awesome SPECTRE/SMERSH Bond villain!!!
Arch Stanton
said on 20/Dec/13
I love her voice to bits, it reminds me of a Bond villain.
Arch Stanton
said on 20/Dec/13
Thanks for adding Taylor Rob. Nah if he was 180cm Garbo was nothing over 5 ft 6. I thought he looked 182 in comparison actually.
Arch Stanton
said on 19/Dec/13
Rob any chance you could add Robert Taylor the classic actor? He was in films like Camille with Garbo, Waterloo Bridge with Vivien Leigh, Billy the Kid, Quo Vadis, and a House is not a Home with Shelly Winters. Looked similar height on screen to Robert Donat, 182-3 looks accurate. Garbo looks 5'7 ish in Camille.
ROJINA
said on 6/Oct/13
And THERE was me thinking she was around 5"10!!!!!!
Arch Stanton
said on 15/Aug/13
Looks 5'7" in Grand Hotel from 1932.
britonia
said on 14/Oct/07
it really doesnt matter what you'll think how tall she really was.. because they really dont
Mauiswift
said on 12/Mar/07
I believe 5'7 was correct, around 1929 she like to wear slippers in her films due to her large feet making shoes uncomfortable. She was tall in those days for a star when most were averagely 5'2 feet tall for women.
adam
said on 30/Jul/06
I think she's more like 5'5'' or 5'4''