Ingrid Bergman's Height
5ft 9 (175.3 cm)
Swedish Film actress best known for roles in classic movies like Casablanca, Notorious, Anastasia, Joan of Arc, Indiscreet, Gaslight, The Bells of St. Mary's, Journey to Italy, Autumn Sonata and Spellbound.
I always wear low shoes...I'm so tall you know - 5 feet 8. - 1944
I'm five feet, eight and a half inches. - 1946
[I'm] Five Nine. - As Time Goes By
Ingrid Bergman was a tall chunk of beautiful leading lady. Don't look for any full shots of her standing next to anybody... - George Kennedy
There was Bogart and Charles Boyer and Claude Rains, all smaller than me. I always took my shoes off for them but they still had to stand on boxes.
When I started shooting 'Anastasia' I met Yul Brynner on the set and realized at once that he was shorter. I suggested putting a little block under him. He turned round and said to me: 'You think I want to play it standing on a box. I will show the world what a big horse you are.' Maybe some actresses would have walked out but I just laughed and I never had a complex about my height after that.
-- 1971
You May Be Interested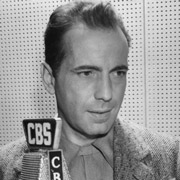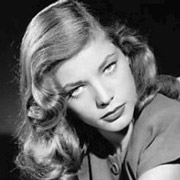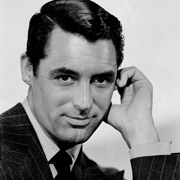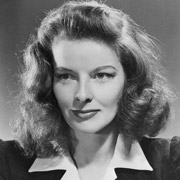 Add a Comment
69 comments
Average Guess (18 Votes)
5ft 8.79in (174.7cm)
Arch Stanton
said on 16/Jul/20
Well if Sanders really was 6'2.5 5'8.5 is possible for her but generally 5'9 seems right. In those days 5 ft 7 was seen as too tall for a woman, at 5'9 she would have been perceived like a 5'11-6 ft woman today.
Arch Stanton
said on 16/Jul/20
Arch Stanton said on 14/Dec/14
That's better I think. Looked about this with George Sanders who was a proper 6'3". Looked minimum this with Cary Grant too. Bells of St Mary's though is a classic example of making shorter stars taller in Hollywood!!
I remember saying that and it felt about 2 years ago, almost six years ago!! Time passes scarily quickly on celebheights, I think I first first here in around 2005, and thought G owned the site as his face seemed to be everywhere with the celebs and always always saying "I'm 5 ft 8 blablabla"..
Jam Cherry
said on 18/Jun/20
Long arms and wide shoulders preferred to wear flats and still looked tall 175 cm is fitting
wishbone
said on 31/Dec/19
I never realized MGM tried to destroy the prints of the 1940 Gaslight movie I did record it off my computer. But Dame Ingrid RICHLY deserved her 1944 Best Actress Oscar for Gaslight (snatched Dec.21) and you'll see Dame Angela Lansbury's "baby teeth" (first) movie too! Her Oscar for Anastasia and Murder On The Orient Express were deserving too! (Anytime performers win Oscars they earned them as John Houseman once stated! He too nabbed an Oscar in The Paper Chase!)
MyIdio
said on 2/May/19
She definitely appears 5'9" - especially alongside George Sanders & Robert Montgomery. What I wonder is why she always seemed to wear Nun-like shoes; even when young.
Rampage(-_-_-)Clover
said on 22/Apr/19
No 5ft9 looks more feasible
Guillermo
said on 24/Mar/19
I simply love all 5'9" of her, especially when she speaks Italian.
Jtm
said on 29/Dec/18
she looked 5'7 range with vanessa redgrave in murder on the orient express. she was only in her late 50s so i doubt she already lost that much height . maybe the 5'8.5 she once claimed was her morning height in her younger days.
Rampage(-_-_-)Clover
said on 14/Jul/18
She could look very tall on screen. Remember a 5ft9 woman in the 40's was the same as what a 6ft woman is now
5ft8 is definitely a downplay
Ted
said on 4/Jan/18
Her round head made her look shorter.
Mark172cm
said on 12/Dec/17
@Rob: If she claimed 5'8" isn't it possible she was more under 5'9"?
Editor Rob: she has the 3 claims I've seen: 5ft 8, 8.5 and 9...maybe she did round down and always was a 5ft 9 women.
Barry Fl
said on 11/Dec/17
In one of his autobiographies Terry-Thomas describes how he often used to dance with Ingrid and remarks on her unusual height - saying she was as tall as he was (6 ft). Maybe in heels!
Kelly
said on 3/Jul/17
All of you folks who are making comments about her height relative to her leading men. There are ongoing comments about Bergman having to "stand in a trench" so she APPEARED to be shorter than her male co stars. I would encourage all of you to watch the clip on Your Tube where she wins the Oscar for "Murder on the Orient Express". She appears to be wearing FLATS and she TOWERS over the two male celebrities who were presenters.
Lanaka
said on 28/Jun/17
This is a little too low! She was 5'9.5 for sure!
Arch Stanton
said on 5/Jun/17
LOL, we often scoff at people saying 2 inches shorter but guessing 5 and a half inches shorter than Rob's listing Charlie, you're a jester.
Charlie
said on 3/Jun/17
I just watched Joan of Arc 1948 with Ingrid Bergman as Joan. She was the same height as the women in the movie. She was the same height as 5'6 Claude Rains and she had Heels on. I don't think Ingrid really knew her own height. I personally believe she was under 5'6. Heck how can a 5'9 woman in heels be the same height as a 5'6 man in flat shoes? Look up the photo's of Claude Rains and Ingrid. Same height. This puts Ingrid's height at 5'3.5 and in heels 5'6 which is close to her 5'8 claim. Actresses Born in the early 1900's like Ingrid were shorter than the average female today. The average female in Canada today is 5'1 to 5'2. I know because i am a Canadian. The women back then were most likely 4'11 to 5'0. A 5'3.5 female will most definitely appear noticeably taller than the average female but almost 4 inches which is a big difference. There for Ingrid Bergman's true height was 5'3.5. With Heels on her height was 5'6.
Scarlett Rose
said on 20/May/17
Most female Swedish celebrities put themselves around 5 feet, 7 inches tall, but the average height for Swedish women is 5 feet, 5 inches tall. For Swedish men, it's 5 feet, 11 inches tall.
Arch Stanton
said on 15/May/17
In Stromboli she towered over all of the guys in it, 5 ft 9 in Italy during that period was tall for a guy let alone a woman!
Charlie
said on 25/Feb/17
I just saw a photo of Bing Crosby and Ingrid Bergman and Bing was 2 inches taller. Now if Bing is 5'7 that would mean Ingred would of been much shorter than 5'9. She was wearing a dress so she was probably wearing heels as well. Ingrid has to be under 5'7. I am going to assume she is 5'5 but even at 5'5 in heels she would be 5'7 to 5'8 which doesn't make any sense seeing that bing crosby was taller.
Arch Stanton
said on 18/Apr/15
Gary Cooper looks about 5 inches taller in Saratoga Trunk. Bergman is in rather moderate heels which would give about 2 inches I think. So Gary Cooper at 6'4-6'4.5 in shoes, looking about 5 ft 11 in comparison and 5 ft 9 without the footwear makes sense.
Arch Stanton
said on 12/Feb/15
Rob, can you squeeze in Anastasia here near the top, she won the Oscar for Best Actress for it! Not sure how we forgot that one!
Sam
said on 29/Dec/14
I do think she generally looked close to 5'9" at peak. It's funny that she claimed something as specific as 5'8.5"...it could be that she measured at both the 5'8.5" & 5'9" marks at different times. I think her 5'8" claim is too low, she could seem self-conscious about her size at times.
Arch Stanton
said on 17/Dec/14
The Zapatero they had on set of Casablanca was probably in huge demand during that period!! Bing Crosby saw the movie and said "I wants those shoes Peter is wearing so Ingrid doesn't tower me in Bells". LOL. Imagine how much height Bogie, Lorre and Rains got combined in that movie!!!
Arch Stanton
said on 14/Dec/14
Sam don't you think Indiscreet worth a mention? Intermezzo was her Hollywood debut, but I think Indiscreet was one of the great romance films of the 50s. She was so vibrant in that film after a difficult period in Italy where she looked pretty bleak.
Arch Stanton
said on 14/Dec/14
Rob can you squeeze in Indiscreet here, better known one with Cary Grant than Intermezzo I think. I tend to think of Europa 51 as one of her good roles too, but Indiscreet is definitely worth a mention. if you're still not certain on 5'9" that's a good film to watch with Cary Grant!
Arch Stanton
said on 14/Dec/14
That's better I think. Looked about this with George Sanders who was a proper 6'3". Looked minimum this with Cary Grant too. Bells of St Mary's though is a classic example of making shorter stars taller in Hollywood!!
Parker
said on 13/Dec/14
Certainly dismisses some of the 5'5/5'6 estimates I've seen for Bogart, even if he is wearing lifts here
Click Here
Arch Stanton
said on 13/Dec/14
In Voyage to Italy she was only about 3-4 inches shorter in moderate heels than George Sanders who would have been 6'4" in shoes.
Sam
said on 12/Dec/14
Rob, could you add kmike's find of Bergman's quote: "I'm five nine" in addition to the quotes above?
Arch Stanton
said on 10/Dec/14
I think 5'8.5" is possible and the least she could have really been but I still think 5 ft 9 might have been nearer at least earlier in the day. I know by then she was already an established actress but still..
Arch Stanton
said on 10/Dec/14
Yeah but so did Gary Cooper claim he was only 6 ft 2!! They made her look shorter than Bing Crosby in Bells (but she was in flat plimsolls and him in his usual lifts), but generally I think she looked a fair 5 ft 9.
Sam
said on 10/Dec/14
Rob, could also add kmike's find of Bergman's quote of "I'm five nine" to the top? I'm still pretty convinced that she was near the 5'9" mark at peak.
[Editor Rob: 5ft 9 is probably quite possible]
Sam
said on 1/Oct/14
Rob, any chance she was 5'9.5" at peak?
Also, could you add A Woman's Face, Intermezzo: A Love Story, Gaslight, The Bells of St. Mary's Journey to Italy and Autumn Sonata? Not easy to condense to 10...one of the classic actress I respect the most and found most ravishing. Goes to show actress of today that transfixingly attractive and not be a stick-figure.
[Editor Rob: I wouldn't have guessed her over that 5ft 9 mark]
kmike
said on 12/Aug/14
In the book Legends: Ingrid Bergman (by John Kobal and Sheridan Morley)- it's stated that when Bergman arrived in Hollywood, she was measured for her height and David O. Selznick (who signed her) said: "69 and one half inches. Can she be this tall?" (5'9 1/2")... Also in the book As Time Goes By (by Laurence Leamer), producer Gene Corman was interviewed about approaching Ingrid to make "A Woman Called Golda". (Page 339) "I want to talk to you about Golda" Corman told her. "I'm not Jewish" Ingrid said. "That doesn't matter" said Corman. "She was tiny. I'm five nine. I'm two of Golda" Bergman stated. (So obviously she was more than likely 5'9 1/2" in her prime and 5'9" near the end of her life, in 1982).
Jbcad
said on 19/Jul/14
Did Brynner seriously say that about Bergman!? How awful of him!
Arch Stanton
said on 7/Jul/14
Looks about 5 inches shorter than 6'3" listed Paul Henreid in Casablanca in light heels.
Arch Stanton
said on 6/Mar/14
Looks a strong 5'11" next to Gregory Peck in Spellbound in moderate heels.
Arch Stanton
said on 5/Nov/13
Looked utterly gorgeous in For Whom the Bells Tolls. Not often I say this but looked more attractive with short hair. Her eyes and smile are just dazzling in that film. I wouldn't have got any work done with I was Gary Cooper!
Arch Stanton
said on 2/Oct/13
This is also odd but Bergman also looks shorter than Angela Lansbury in Gaslight!!
Arch Stanton
said on 2/Oct/13
Odd but in Gaslight she looks shorter than Charles Boyer even in heels and he was supposedly only 5'9"!
Ian C.
said on 10/Aug/13
Bergman starred with Yul Brynner in Anastasia, and Brynner was asked to submit to the usual techniques to make him appear suitably taller than Bergman. Brynner said no, "Let's show the world what a horse this woman is."
Arch Stanton
said on 31/May/13
I don't think Cary Grant was a low as 6' flat, I doubt she was really a flat 5'8, 5'8.5" is possible.
Parker
said on 29/May/13
ok, Bogie in lifts, but even so Bergman at 5'8 appears far more plausible than a strong 5'9
Click Here
What do you think Arch/Rob?
[Editor Rob: he's a bit nearer so it can be harder to tell]
Arch Stanton
said on 29/May/13
Mmm if she was 5 ft 8 I really can't see Cary Grant at a full 6'1". Maybe she was downgrading her height.. The difference looked between 3 and 4 to me, didn't look over 4 inches anyway. Grant looked the same sort of height as Reagan on screen, 184-5 I think, 185cm is just shy of 6'1", that at least is more accurate than 187 as was claimed.
Arch Stanton
said on 28/May/13
They showed her shoes a number of times in Indiscreet and they were flat slip on type ones, looked like ballet slippers in one scene.
Arch Stanton
said on 27/May/13
The height difference looks 3.5 inches to me in that film. I think 6'0.5" was nearer what he was. Do you Bergman could have been 5'9.5" Rob?
[Editor Rob: I think there might have been around 4 inches barefoot.

I had another look and found what She claimed...she said she was 5ft 8.]
Arch Stanton
said on 22/May/13
She actually can look easily 5ft 10 in comparison in some scenes.
Arch Stanton
said on 22/May/13
Rob, pause at 30:28
Click Here
She's in flat slip on shoes. Height difference looks almost 4 inches but not quite in my opinion. What do you think?
[Editor Rob: she can look between 3 and 4, her shoes hard to say how much in that clip.]
Arch Stanton
said on 22/May/13
I could see her footwear in one scenes going up the stairs and yep she's in flats, well she looks between 5'9" and 5'10" if Grant is 6 ft 1 he has about 3.5 on her, but I just have a feeling that he's more 6'0.5". Both Gene Evans and Dick Sargent (both listed at 6'1.5" looked 6'2" in comparison to him at 185cm and looking again at that Operation Petticoat I don't think he even had quite 4 inches on Tony Curtis.. I'd say 185cm is the maximum he could be, I think 6'1.5" for Grant was a shoe measurement. Bergman certainly looks around 5 ft 9 in comparison.
Arch Stanton
said on 22/May/13
Rob, Casablanca you've got a typo on this. Indiscreet with Cary Grant was also one of her major films. Grant said Grace Kelly followed by Ingrid were his favourite costars. I can't blame him frankly, both women are a good description of the word "lovely".
Arch Stanton
said on 22/May/13
She looks between 5'9" and 5'10" next to Cary Grant in Indiscreet, can't see her heels. must be pretty low. Grant does actually look 6 ft 1 in this film.
Big D
said on 25/Apr/13
Beautiful Woman for sure! Watching Notorious now Wow!
bh2250
said on 9/Jul/11
Ingrid Bergman's height was 5' 10". I don't think you can look at films and judge her actual height by comparing her with male roles. In radio interviews, she is on record as stating that many of her leading men were shorter than her and that they had to stand on boxes in scenes where they were close to her. During her long career, it was no secret that she was quite tall and that this presented some minor challenges for directors
richinkle
said on 5/May/11
She was probably around 5'-8" in her prime. In this photo with Lucille Ball, they look almost the same height, with the angle giving Ball a slight advantage. Ball was 5'-7" to 5'-7 1/2", and there is no way they were more than an inch apart.
Click Here
Gia
said on 17/Apr/09
Kev,
Ingrid Bergman is pictured with actress Jennifer Jones not Grace Jones.
Great photos, thanx!
kev
said on 9/Feb/08
Look at this picture with 5'7 Grace Kelly.
Click Here
kev
said on 29/Dec/07
Ingrid Bergman was about 5'8. Just look at the picture with Yul Brynner, and he reportedly did not wear lifts in Anastasia. The other one is a picture with 5'7 Grace Jones.
Click Here
Click Here
Adam
said on 14/Jun/07
Even though most sources still say 5'10 for Ingrid, more are starting to say 5'8 or 9 I read somewhere that Angela Lansbury comments how they were both 5'8" and how she wore platforms to tower over Bergman. I think where the 5'10.5 comes from. THat's Ingmar Bergman's height
Josey
said on 17/May/07
the problem is that the idea back then was that men had to appear taller than tehir female co-stars to look more "manly"... Personnaly i think Igrid is incredibly gorgeous and an amazing actress... that's what truly counts in the end
Rodney
said on 9/Mar/07
Well, so what if she was a tall beautful woman. What we should care about is if she could act. If everyone was the same size and shape life would be such a bore. I am 5'7" and love to see tall beautiful women' I'm not afraid.
Fabrice
said on 14/Aug/06
Angelica, I do not agree. I watched hundreds of pictures of Bergman and I would rule out an height of 175 cm. She was not so stunningly tall, probably she did not exceed 170 cm (anyway some 3-4 cm above the average scandinavian woman of her time, I believe)
Angelica
said on 20/Jun/06
I think that most of the comments about women who are "too big", come from average to short men who are mad that a tall lady is rivaling their height. I hate that it makes a lot of women feel bad, even trying to knock a few inches off of their height. I don't see any boys trying to pass themself off as shorter. Tall girls should learn to embrace their height as the gift that it is. Ingrid Bergman was a tall and beautiful woman, there was nothing ungainly or awkward about her.
Frank2
said on 5/May/06
Bergman with Gary Cooper:
Click Here
5'8" Charles Boyer (wearing lifts), Bergman (most likely barefoot) and 6'2" Joseph Cotten:
Click Here
Bergman with 6'2" Michael Redgrave:
Click Here
Ingrid in the background wearing high heels next to 6'3" Paul Henreid:
Click Here
Bergman dancing with Bogie while Casablanca's director Michael Curtiz looks on:
Click Here
Curtiz was about 6' tall.
Bergman with 5'8" Leo G. Carroll:
Click Here
A friend of mine argues that Carroll was no more than 5'7". Oh well...
Bergman with 5'10" Omar Shariff:
Click Here
Lana Turner, Spencer Tracy and Bergman:
Click Here
This shot was taken at the time Dr. Jekyll and Mr. Hyde was in production at MGM Studios. Terrific film!! Tracy was no more than 5'8" and almost always wore lifts. Turner was around 5'4", possibly even 5'3".
Frank2
said on 5/May/06
Ingrid was 5'8" which was quite tall at that time for an actress to be. But she was never, ever close to being 5'10". I've got a book with several shots of her with other people and she lookes to be right in the 5'8" bracket. Included is a full-length shot of her standing next to 5'7" Bogart who's wearing lifts to make himself appear about 5'10" or slightly under and she's slightly shorter wearing what look to be about two and a half inch heels. Brynner was about 5'7" so they had to give him lifts and make sure Ingrid wore flats.
Here's Ingrid next to 6'3" Paul Henreid as well as Bogie:
Click Here
(I)
Here's 5'5" Claude Rains (wearing lifts), 6'3" Henreid, 5'8" Ingrid (wearing low heels), and 5'7" Bogie (wearing huge lifts):
Click Here
(I)
If Ingrid was truly 5'10" she'd have at least come up to Henreid's eye level.
[Editor Rob: I shall have another look at this women...]
Jonathan
said on 4/May/06
I think Ingrid Bergman along with Grace Kelly, Julie Adams, Dorothy Ford and Marilyn Monroe were the most attractive women of the 1930s to 1960s. Ingrid's height would not bother me, I would have rather seen her tower over her co-stars like Bogart. That would have been cool.
paleface
said on 17/Dec/05
Yul Brenner also commented on how tall she was when they were making 'Anastasia'. I guess she was used to the drill of standing in ditches or working barefoot and she asked him if he'd like her to do the same. He made some lovely comment about how he thought it was great she tall and he didn't care if anyone knew she was taller than him.
Sophie
said on 29/Oct/05
Oh no Mr. X you should take a look at her movie "Spellbound". The first thing that struck me while watching it was her height. I knew then she was TALL. The movie had many full-body shots with her standing right next to Gregory Peck and we all know that Gregory Peck is at least 6'2-6'3. She was in a pair of shoes that were barely 2-inches high.
sam
said on 17/May/05
I've heard consistently that she was 5'10" at her peak. Some guys today think she was too big all around, but I think she was just about right.