Lauren Bacall's Height
5ft 7 ½ (171.5 cm)
American actress, best remembered for roles in films The Big Sleep, Key Largo, To Have and Have Not, How to Marry a Millionaire, Written on the Wind, Designing Woman, Applause, The Shootist, and The Mirror has Two Faces. A 1956 article mentioned
"She is a rather tall girl, measuring 5ft 7.5 inches in her bare tootsies and up to 5ft 10 in high heels"
. She mentions height has held her back professionally and that some tips for tall girls are:
"Don't slouch. Don't wear low heel shoes. They make you look big; take advantage of your height."
You May Be Interested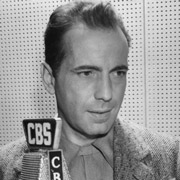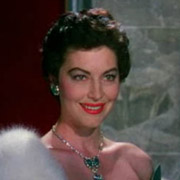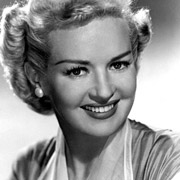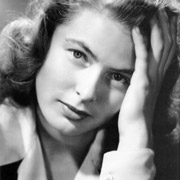 Add a Comment
46 comments
Average Guess (20 Votes)
5ft 7.81in (172.2cm)
Miss Sandy Cowell
said on 16/Sep/20
Actress Lauren Bacall was born 96 years ago today. The classy lady left behind three children, two fathered by first husband Humphrey Bogart, a girl and a boy, and a son, Sam, by Jason Robards, Lauren's second husband.
May she rest in peace.
5ft7.5
Lauren Bacall
16/9/24 - 12/8/14 🕯️💐
Lankyweasel635
said on 6/Aug/20
Bacall was beautiful. Period.
Miss Sandy Cowell
said on 16/Sep/19
I saw Lauren Bacall the other night in 'Misery'. You could see she was still statuesque, and had maintained her slim figure.
Shame that there was no opportunity to compare her to 5ft3 Kathy Bates. She would have looked significantly taller, even back in 1990, when she'll have been 65-66. It would have been her 95th Birthday today.
5ft7.5.
RIP Lauren XXX 🕯️
Ian
said on 18/Jul/19
There are more than plenty of attractive celebrities. Brad Pitt, George Clooney and Sandra Bullock still look good.
Many of the younger models of today who are immensely popular have had botox, plastic surgery and other injections to try to conform to the "fake" look. But looks do not equate to talent or hard work.
Actors have it much easier today than people like Lauren Bacall did back then. I still think Bacall was one of the most attractive and talented actresses of all time. It's no wonder why a lot of would be actors and actresses looked up to her.
K L
said on 26/Dec/18
These people were most certainly the golden age of entertainment. I constantly watch movies on TCM because these actors and actresses take me back to a time when the world was innocent and we looked to them to bring the mystery and drama that we did not know... thank you to each one for the entertainment and wonderful memories ...
Arch Stanton
said on 1/Nov/18
They still are Bobby, but unfortunately many of them ruin their looks with botox and surgery and the celeb world has rocketed with wannabe's who feel compelled to conform to the "fake" look. There's more attractive women in the celeb world than ever before. I prefer the old days when celebrities were true stars, and earned their acclaim through actual hard work and talent. Jon Bon Jovi ranted about this really and the Kardashians and he's spot on.
Bobby 5'10
said on 30/Oct/18
Damn celebrities were real lookers back in the day.
Rampage(-_-_-)Clover
said on 25/Apr/16
I thought 5ft8 but this is acceptable also
Paul
said on 18/Apr/16
She was at least 5'8". Check this scene out with Dorothy Malone.
Click Here
MaryAnne
said on 22/Jun/15
Lauren,Dear... RIP
littlesue
said on 16/Jun/15
I read her auto-bography and she says Bogie was 5ft 10!!, have a pic of them by the pool in no shoes and he looks about 1 to 2 inches taller than her
Arch Stanton
said on 12/Jun/15
I always thought she looked an honest 5 ft 8 but I guess 5'7.5 is possible, seems as Wayne is now under 6'4". Bad news for Bogie, I find it hard to believe she was shorter than him!
Sam
said on 21/Nov/14
I thought she looked pretty near the 5'8" mark with Marilyn Monroe and Betty Grable.
Click Here
richinkle
said on 14/Aug/14
Lauren Bacall was an easy 5'-8" at her peak. She was at least as tall as Angela Lansbury, as this image demonstrates:
Click Here
jtm
said on 13/Aug/14
looked closer to 5'7.
Sam
said on 13/Aug/14
Yeah, 2014 has been a very rough year for losing our beloved actors :=(
Arch Stanton
said on 13/Aug/14
Noooo, another legend we've lost in 2014. Loved her, one of the few Golden Hollywood big stars who was left.
Gonzalo
said on 13/Aug/14
At least 1`70. Tall and beautiful lady, specially in her first films. RIP
Mr. R
said on 12/Aug/14
Just heard she passed away. We are losing all the legends.
Arch Stanton
said on 15/Jul/14
In Blood Alley she certainly looks easily 5 ft 8 next to Wayne.
Arch Stanton
said on 12/Jun/14
I mean, compare her at 65 to somebody like Shelley Winters at that age :-)
Arch Stanton
said on 12/Jun/14
Rob, any chance of adding a photo? The older she got the hotter she got IMO. I thought she looked much more attractive by Misery in 1990 than she was in the Bogie days.
[Editor Rob: yeah I'll add one]
Arch Stanton
said on 10/May/14
OK maybe 5'11 ish in average heels, she's more 1-1.5 inches shorter than Stack I think but I question the 181 listing for Stack!
Arch Stanton
said on 10/May/14
She was hitting virtually 6 ft in heels. In Written on the Wind she was only about 5-6 inches shorter than Rock Hudson and 0.5-1 inch shorter than Robert Stack who would have been between 6' and 6'1" in shoes I think.
littlesue
said on 10/May/14
I would have said 5ft 8 Arch, just read her biog and she does'nt mention what height she is just how she was so tall for a girl, she makes a point of mentioning that Bogart was 5ft 10 and half though!!
Arch Stanton
said on 10/May/14
Rob can you add To Have and Have Not, How to Marry a Millionaire, Written on the Wind, Designing Woman, Applause, The Shootist, and The Mirror has Two Faces?
Arch Stanton
said on 10/May/14
Still looked near 5 ft 8 and a tall woman in The Shootist.
Shar
said on 7/Dec/13
So many tall actresses in that great movie, Murder on the Orient Express. Not just Bacall, but also Vanessa Redgrave, Ingrid Bergman, and Wendy Hiller, all 5'8' or over.
Arch Stanton
said on 25/Nov/13
She does look near 5 ft 11 in heels next to Albert Finney.
Arch Stanton
said on 25/Nov/13
Actually looks about 5 ft 9 next to Sean Connery in Murder on the Orient Express.
Dennis
said on 11/Sep/13
Sorry. You are incorrect. Lauren Bacall was nearly 5'9". She was very self-conscious about being so much taller than the average woman. Her height was the reason she initially got into modeling.
tex
said on 13/Jun/13
Wayne also was well known to wear lifts, especially with taller actresses like Bacall. Capucine said "John Wayne wore lifts in his boots" and they did "North to Alaska" together.
Lorne
said on 25/May/13
What!?! She was clearlly shorter than bogart, even without lifts. Not that I don't think she was 5'8, she was tall, but I have alays said 174cm for Bogey. If she is 5'8, then he has to be 174cm, he was a tad taller.
Parker
said on 12/May/13
fairweather says on 10/May/13
-5'10"--solid.
That would make Bogart 5'11 - Not a chance
Click Here
classicmoviebuff
said on 5/Jun/11
Yochana is right. In her prime she was a shade under 5'7. Look at the last few frames of her first film with (her soon to be husband) Humphrey Bogart. They leave side by side and you can see the shoes that each is wearing. She's about an inch shorter than Bogart.
Recently I spent a long plane flight, and long wait to board, with Lauren. I'd say 5'6 is perhaps too high an estimate (and yes she doesn't wear heels), she's in her mid 80s and uses a walking stick.
Adam
said on 19/Feb/07
I thought she was still tall for some reason. But she looks only about 5'6" next to Glenn.
glenn
said on 18/Feb/07
i know shes a legend guys.im being sarcastic.im talking about i only knew a few movies as classics.
Anthony
said on 18/Feb/07
Bacall is one of the most respected actress of her time period. She kind of fell off the map after "HTMAM", but she is genrrlly regarded as a legend by most film buffs. Stuff like "The Big Sleep", "To Have And Have And Not" and "Key Largo" are all classics, though her films without Bogart neer seemed to get a great deal of recognition. But when naming older actresses who've influenced them, Bacall is almost alwys brought up.
glenn
said on 18/Feb/07
gee i never knew she was a legend.really?.
[Editor Rob: Maybe for that generation, I mean show a pic of Bacall in a retirement home and mostly everybody would know her, show a pic of Christian Bale and more than half wouldn't be able to name him.]
Sam
said on 17/Feb/07
What are you talking about her filmography isn't that impressive the woman is a legend. Also Bogart would stand on boxes to make himself appear taller on screen.
Glenn
said on 13/Feb/07
VERY difficult.NEVER poses.I wasnt too impressed looking at her filmography.I only reconized a couple movies.and they wernt really famous movies.How to Marry a Millionaire I guess was the biggest.
Amit
said on 12/Feb/07
Looks like she is 5'7"
Anthony
said on 11/Feb/07
Awesome photo. 5'6 looks right for today. One of the few living legends we still have
John
said on 11/Feb/07
she maybe 5'7
Anonymous
said on 17/Dec/05
In an old article with Vanity Fair, she said she was 5 foot 7 when she met Bogart but loved big heels. Also for Madame Toussaud's, they measure you extensively, so no fudging. I was quite shocked at how short a lot of the stars were.
[Editor Rob: well, way in the past a few stars did 'agree' to such a thing. But I know that for many they have had to do the 'guessing' game aswell, except sometimes they have access to such things as a tailor measurement ;)]
Bleemo
said on 1/Jul/05
Yeah Sam's right, I have the Bogart dvd box sets and in a documentary it said they were the same height at 5ft8.5 during their relationship. Also Madame Taussauds had Bogey at 5ft8.5 so I think this was his real height even though in some films they suggested he was 5ft10 ;).