Jean Harlow's Height
5ft 1 ½ (156.2 cm)
American actress, best remembered for roles in The Public Enemy, Red Dust, The Libelled Lady, Hell's Angels, Dinner at Eight, Suzy, China Seas, Platinum Blonde, Bombshell and Red Headed-Woman. According to her official site she was 5ft 2 and around 109lbs although in a 1933 article she herself gave her measurements:
According to the studio wardrobe department's chart, I am Five Feet, One and One-half inches tall and weigh one hundred and Eight pounds. My other measurements are: bust, 35 inches; waist, 23.5 inches; hips, 35.5 inches.
You May Be Interested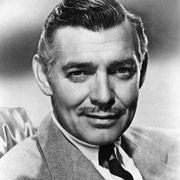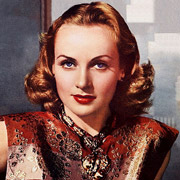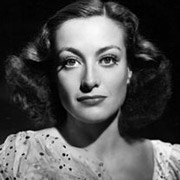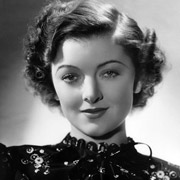 Add a Comment
10 comments
Average Guess (3 Votes)
5ft 1.42in (156cm)
Sarah
said on 21/Mar/17
Looks about 1.56.
Rainan
said on 6/Feb/15
I've read all the bio's on Jean and they all differ on her height. I trust 5'1/2" is right. I've wondered about Gables true height? I think he must of been between 5'9"-10"? As for Jeans weight it sounds about right, but she had a tendency to gain. Her bust size is bigger here than any others have reported. In Public Enemy, Joan Blondell was quoted as not liking Jean, because she seemed uptight, actually Jean was just nervous, and it showed in her performance.
Arch Stanton
said on 19/Dec/13
Yeah she looks short in Libeled Lady.
Cliff
said on 6/Sep/13
She was a little taller than Norma Shearer. Joan Crawford gave a tall impression because of the broad shoulders, but she never looked any taller than Harlow next to Clark Gable. I think Kay Francis was the tallest golden age actress in the 1930s at 5'9." By the 1940's we had Ingrid Bergman, Esther Williams and a slew of other actresses who were 5'8" or taller.
Cliff
said on 18/May/13
Correct listing for this goddess. She herself said she was this listed height and weighed 108. Most of the actresses from this era were tiny and more than a few from the silent era were well below five-feet (Gloria Swanson, Mary Pickford, etc,)
cliff
said on 8/Dec/11
Yeah Rob. Harlow was known to be very humble and modest. It was always said that she was one star who never believed her own publicity. Ironically, if you've sees her films, she never looked this short standing next to her tallish leading men like William Powell, Jimmy Stewart or Clark Gable. She wore high heels and the directors sometimes used stools to good effect.
cliff
said on 4/Dec/11
jean Harlow in 1934 magazine interview:
Q. How much do you weigh, and what are your exact measurements?
A. According to the studio wardrobe department's chart, I am five feet, one and one-half inches tall and weigh one hundred and eight pounds. My other measurements are: bust, thirty-five inches; waist, twenty-three and a half inches; hips, thirty-five and a half inches. I wear size twelve dresses, size six-and-a-quarter gloves and size three-and-one- half-B shoes.
[Editor Rob: I wish today's stars gave all that info in one go.]
Viv
said on 1/Apr/06
Yes, Jean was about 5'2". I've heard anything from 5'1 3/4"-5'2 1/2" for her. Rosalind Russell gave a great quote on her first meeting with Jean: "I remember sitting under a hair dryer," wrote Russell, "and sitting next to me was a child, also under a dryer. She was wearing shorts, and her little baby legs, perfectly formed, rested against the back of her chair while the nails of her little baby hands were being manicured. My word, I thought, a ten- or eleven-year-old having that bright red polish put on, and suddenly the hood of the dryer went back and the child stood up and it was Jean. She was probably twenty-three at the time, but without any makeup and no eyebrows, she looked exactly like a little kid."
Cliff
said on 31/Mar/06
This is about right for her. She had very small feet (size 3-1/2) to top it off. Btw, It appears my first post here (The one S. is replying to) was mistakenly erased?
S
said on 17/Mar/06
Ginger Rogers was 5'4.5" and she was in her first film in 1929 so they weren't all short!