Bette Davis Height
5ft 2 (157.5 cm)
American Actress, best remembered for roles in films such as All About Eve, Whatever Happened to Baby Jane, Dangerous, Jezebel, The Letter, The Little Foxes, Dark Victory, Mr. Skeffington and Now, Voyager. According to the official website, she stood 5ft 3.5 and in the film Dark Victory mentioned a weight of 110 pounds although this was an exaggaration as she once said
"[Orry] Kelly made me look taller for the camera. I'm only five-feet-two, but looked about five-feet-seven on film."
.
You May Be Interested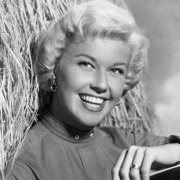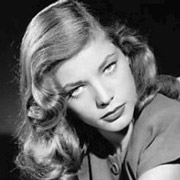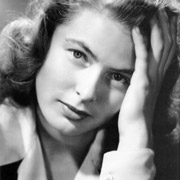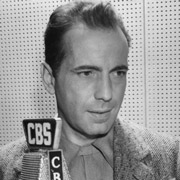 Add a Comment
17 comments
Average Guess (5 Votes)
5ft 2.6in (159cm)
Ruth
said on 6/Jan/18
Definitely no more than 5.2 given her build, very typical of ladies of that era...if anything possibly smaller...a fabulous actress in her day
Arch Stanton
said on 22/Apr/15
Looks 5'2" in Mr Skeffingto considering heels with Claude Rains.
littlesue
said on 16/Nov/14
Watching All about Eve and noticed in the scenes with Anne Baxter she looks almost 2 inches shorter, defintately around 5ft 2.
Arch Stanton
said on 14/Jun/14
Rob can you mention that she claimed 110 pounds for her weight in Dark Victory?
[Editor Rob: yeah I'll add that]
Arch Stanton
said on 26/May/14
Rob can you add The Letter, The Little Foxes, Dark Victory, and Mr. Skeffington? Those should cover the most notable roles I think. I'd argue actually that The Letter is one of her best known roles. It tends to be seen as the pinnacle of her career by a lot of people and is ranked as her best on the database I think. I think it was a good call downgrading her to 5'2" range. She always looked 5'2" range to me.
little sue
said on 28/Jan/14
Lol Arch, Liam Gallagher!!!
Arch Stanton
said on 26/Jan/14
LOL she looks like Liam Gallagher in Now, Voyager!! I could believe 5'2" flat. Claude Rains does looks easily 5'6" next to her, and he's not in his 3 inch wedges as he was in Caesar :-]
little sue
said on 29/Dec/13
I'd agree with you Arch, sure she was only ever 5ft 2 in the biogs I read on her
Arch Stanton
said on 29/Dec/13
Looks 5'2" range in Jezebel. This is definitely more accurate than 5'3.5" anyway..
Arch Stanton
said on 18/Dec/13
Rob can you add Dangerous to this list, she won the Oscar for Best Actress for her role in that and it's one of the films I most associate her with. Have you seen Whatever Happened to Baby Jane? It was like the sequel to Sunset Boulevard wasn't it. I'd consider it one of the best films of all time but a highly frustrating one in that we wanted her sister to win out over her from very early on in the film!! Probably the finest actress in the history of American cinema, although Katherine Hepburn and maybe Meryl Streep certainly have a claim to that. Not my favourite actress though, too spiteful and nasty for my liking in her roles but she was a fantastic actress and I think I'd consider her the best actress in films I've ever seen.
Arch Stanton
said on 18/Dec/13
Spot on Rob nice one. Looks a clear 5'2" er in Watch on the Rhine too.
Arch Stanton
said on 5/Sep/13
Rob this is an interesting read
Click Here
. Funny, whereever I look Franchet Tone is described as "tall dark and handsome" yet he was 5'10" ish. Any chance you could add him Rob?
Arch Stanton
said on 27/Aug/13
At times she can look a good 4 inches shorter than Merrill, difficult to argue anything over 5'2" range.
Arch Stanton
said on 27/Aug/13
Good call Rob, between 5'2" and 5'3". In heels she was about 2-3 inches shorter than Gary Merrill who was around 5 ft 8.
Arch Stanton
said on 14/May/13
Nah, more 5'2.5". Have you looked into this Rob?
Jeremy
said on 7/Oct/08
When Joan Rivers interviewed Bette Davis,Joan Rivers said that Bette was 5'2.
Dave
said on 23/May/08
Bette was 5 feet.
Meryl Streep says so in her own words in this video:
Click Here