Gabriel Luna's Height
5ft 11 ¼ (181 cm)
American actor, best known for playing Tony Bravo on TV series Matador, Paco Contreras on Wicked City and Ghost Rider on Agents of S.H.I.E.L.D. On twitter he once claimed to stand
"6'1"
and not long later mentioned
"I'm actually 6 ft., but next to Henry Simmons, we all look 4 ft. tall."
.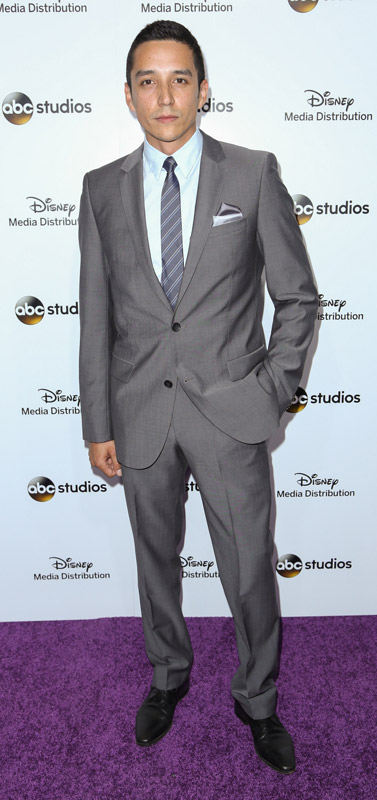 Photos by PR Photos
You May Be Interested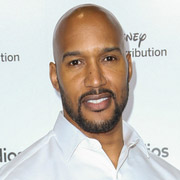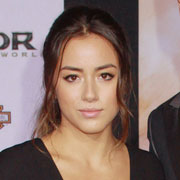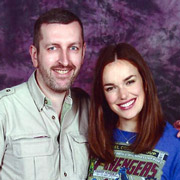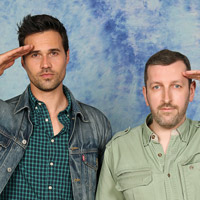 Add a Comment
20 comments
Average Guess (39 Votes)
5ft 11.42in (181.4cm)
VitoCheng
said on 12/Aug/20
Max 5'11.3/4"
Chris Junior Hernandez 1990
said on 16/Jun/20
The upgrade isn't accurate. He look a decent 5'11 with AOS cast.
Chris2020
said on 24/May/20
No way 6ft about 5.9ft on a good day!
Vexacus
said on 26/Mar/20
6ft with cool shoes obviously. Tall guy for being Mexican.
Bob da cob.
said on 1/Mar/20
5-11 on the mark.
Dmeyer
said on 17/Nov/19
for some reason arnie can often look taller than him even when in sneakers
GUK
said on 11/Sep/19
Seems his PR now has him at 6ft 1!
From Mens Health:
"Luna isn't small. At 6'1", he's an inch taller than Robert Patrick who played Schwarzenegger's ice-eyed foe in Terminator 2: Judgement Day."
FE
said on 28/Apr/18
@Editor Rob,
Why the Upgrade?
Didn't you want to stick to "about 5'11" for him? or did you met him in person? If either is the case, then this is probably a reasonable listing.

Editor Rob
Around 5ft 11, but 181 I think is believable on Shield given he was in a sneaker that looks a bit less than other cast member shoes.
FE
said on 8/Nov/17
@Editor Rob,
Is 181 still a Possibility?
Click Here
Luna looks over 5'11" with Max Kellerman (Listed 5'10"), But he sometimes looks flat 5'11" too.
Editor Rob: I'd stick with about 5ft 11 for him.
Importer
said on 22/Jan/17
@S.J.H
That is a solid pic there. I gave him more credit when he was wearing vans all the time in AoS. Without it I couldn't of tell if he was 5'11 tbh.
Fe
said on 20/Jan/17
@Ediot Rob,
Do u think 181cm is possible for him?
Click Here
Click Here
Unless Jeremy Sisto is more 6'1" flat, I don't think a strong 5'11" was impossible. I think he can look 181 range.
Editor Rob: I think 6ft is safely ruled out, 5ft 11,11.25, either of those could be right, 5ft 11.5 maybe it is still a bit much.
S.J.H
said on 17/Jan/17
Watching agents of shield some scene might film in early the early morning while i see gabriel luna look alot like 181cm and other time with some night scenerio from his other show he doesn't apear over 180cm. I guess my estimate is right he is a typical 5'11
S.J.H
said on 15/Jan/17
Interesting picture i have found. luna look solid 2-2.25" shorter than 6'1 obama. Time for downgrade 5'10.75 to 5'11 for Gabriel Luna. The 6'0 is way off
Click Here
Editor Rob: sjh, he looks a classic 5ft 11 there.
Importer
said on 27/Dec/16
He is what he claims, can appear an inch shorter on Agents of Shield due to his footwear (vans). Put Nicholas cage's face on the picture above he is 6'0
S.J.H
said on 4/Nov/16
At first i thought 5'10 and then i see him alot like 181ish
Josh
said on 3/Nov/16
Seems a solid 6'0. He holds his own next to Henry Simmons who is a monster of a man. Good listing!
Redwing
said on 1/Nov/16
Hi rob, I mentioned his name to you on here I think lol good looking guy, tall too cool!
travis
said on 1/Nov/16
bruh henry simmons is 6ft 4 u look like a child to him
HollywoodFan
said on 1/Nov/16
I recently met him at NYCC 2016 & I can definitely confirm Gabriel is at least 6 feet tall. I'm 6'2" & he was an inch or so shorter than me; I was wearing very low soled half inch high Dr. Scholl's running sneakers & he was wearing shoes (or boots?) with an approximately 1-1 1/2 inch heel. Very friendly guy. #NoPlanB (if Gabriel sees that hash tag he'll remember who it is! LOL)
Tiger
said on 1/Nov/16
Doesn't look anywhere close to 6 ft...181 cm nothing more