Garret Dillahunt's Height
6ft 1 ¼ (186.1 cm)
American actor, known for playing Francis Wolcott in Deadwood, Burt Chance in Raising Hope, Cromartie in Terminator Sarah Connor Chronicles and for films like No Country for Old Men, Looper and 12 Years a Slave. On
twitter
he described himself:
"White male. 6'2" 190 lbs."
.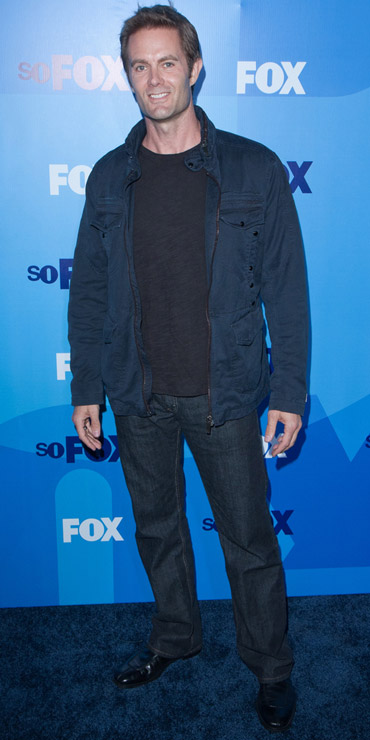 Photo by PR Photos
You May Be Interested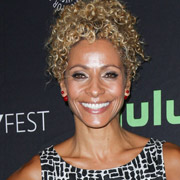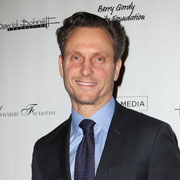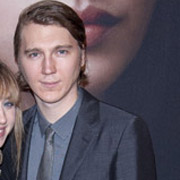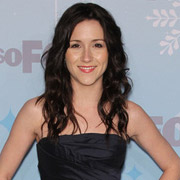 Add a Comment
27 comments
Average Guess (10 Votes)
6ft 1.3in (186.2cm)
Tall Sam
said on 24/Aug/20
He can look this range maybe 6'1.5". Older Sam Elliott looked a tad taller I think.
luissc9607@gmail.com
said on 26/Jun/20
Legit 6'1 in Fear Twd . You should add him :D
Rampage(-_-_-)Clover
said on 17/Oct/19
Definitely think both are arguably that range
Rampage(-_-_-)Clover
said on 15/Oct/19
Rob, who do you think would measure taller, Hedlund or Dillahunt?

Editor Rob
I can se both at times looking 6ft 1.5 range, I think it's 50/50 at times on both
Zack.
said on 29/Jun/19
he looks 6'0.25-6'1 in ftwd
Paddy
said on 3/Sep/18
He's got short Tibia/Fibula's but must have longish femurs and a long neck for that 6'1" mark.
berta
said on 17/Mar/17
havent looked at him that mutch but just by looking at photos i get a 187 impression more than 186
Elias
said on 13/Jan/17
He always looks tall,he might be in the 187/189cm range. He towers over David Strathairn who is 5ft 11.5 :
Click Here
Rampage(-_-_-)Clover
said on 17/Jan/16
He could be 6ft1½ on the nose. Certainly not under this listing. He looked tall
BT
said on 21/Oct/15
6'1.25 is a good shout for Dillahunt, I would argue 6'1.5 over 6'1.
Joe
said on 19/Apr/15
he looked 2 inches taller than timothy olyphant wearing 1 inch shoes vs tims 2in cowboys...
Rampage(-_-_-)Clover
said on 18/Dec/14
186-187cm range is closer
Jake: 1.84 m- 1.85 m
said on 30/Nov/14
186 cm is a better listing, I think. I believe he clears the 6ft 1 mark and is c. 6ft 2in first thing in the morning.
Rampage(-_-_-)Clover
said on 17/Nov/14
Towered Josh Brolin and Tommy Lee Jones in No Country For Old Men. 6ft1½ is closer.
cole
said on 22/May/14
Looks about 10 cm taller than 177 cm listed Alan Cumming:
Click Here
He really does look near 6'1.5 a lot, should he perhaps be upgraded a little, Rob?
Rampage(-_-_-)Clover
said on 23/Sep/13
"Garret Dillahunt's height is 6ft 1.5in (187cm)"
cole
said on 11/Aug/13
I have watched some more of his movies now, and I must say; I get a better impression of him as an actor every time I watch him, he's great! I don't think he's a strong 6'1.5 like I initially thought he could be. He could be a just shade over 6'1, but 6'1 flat is probably good. He also looked a bit taller than 6'0.5 Damian Lewis in Life, so the listing also looks good, based on that.
When he held 5'7 Emily Blunt's character hostage in 'Looper', she reached to about the tip of his nose. I don't know about his footwear though, or his head-length, but it looks kind of average, with a longer forehead and the mouth and nose placed a bit lower on his face.
On me, if I bend down low enough to get the 160 cm mark at about the tip of my nose (on my self-made "fairly reliable measuring-wall"), the top of my head hits 175 cm on the dot. So if I apply the same logic I'd imagine he would measure about 15 cm taller than Emily if it's roughly 15 cm from the tip of his nose to the top of his head. But it's not that straight forward, so the difference could be more, or it could be less. But a rough estimation with this logic would put him at 185 cm range. Solid listing.
Rampage(-_-_-)Clover
said on 29/Jun/13
Somewhere between 6"1" - 6"2".
cole
said on 11/Jun/13
He's actually taller than this, 186 or 187 cm.
Amzing Grace
said on 15/Apr/13
Got to be 6'2 close to 191 even look at him in alphas next to Warren Christie who is listed at 1.87 he towers over him.
Also in Burn Notice next to Jeffrey Donavan same thing.
Big guy who seems to be underrated.
Sam
said on 18/Nov/11
Rob, is this height from a quote or from estimation?
[Editor Rob: an estimate on him]
Peter
said on 9/Aug/11
Looks roughly 1.88m when in footwear, anything from 1.82m - 1.85m is possible for Dillahunt.
The guy who plays Charlie Crews is 1.83m - 1.84m barefoot, 1.86 - 1.88m in life, looks the same height as Dillahunt.
jake
said on 19/May/11
fantastic actor, he looked roughly the same height as Powers Boothe.
jake
said on 21/Apr/11
looked all of 6' 2" in Deadwood.
ryanLUBF
said on 23/Dec/10
looked at least 6'3 in last house on the left.
famous
said on 16/Aug/08
yeah hes a pretty tall guy...slender too.
Brah
said on 31/Jul/08
I remember him most from The 4400.