Paul Dano's Height
6ft ½ in (184.2 cm)
American Actor best known for roles in There Will Be Blood, Little Miss Sunshine, The Girl Next Door, Love & Mercy, Ruby Sparks, 12 Years a Slave and Prisoners.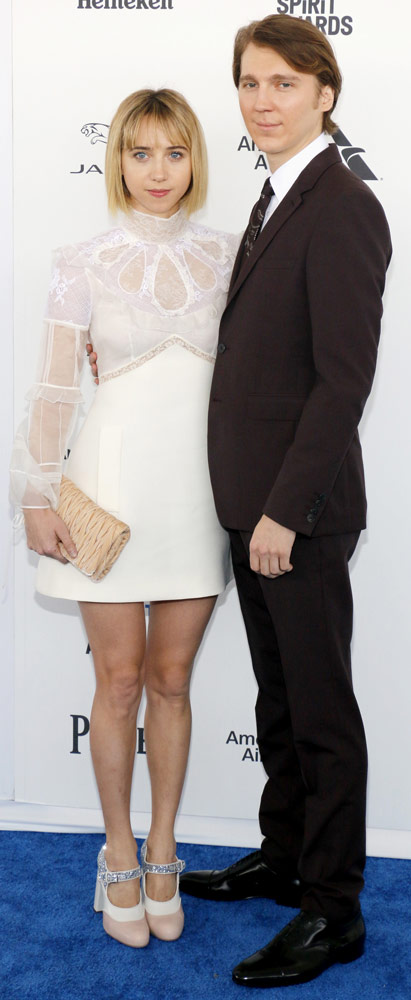 Paul and
Zoe Kazan
Photo by Starfrenzy/BigStock.com
You May Be Interested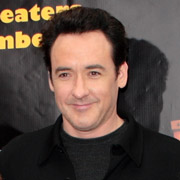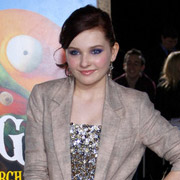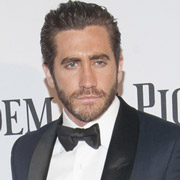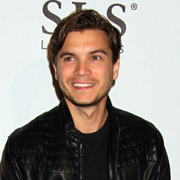 Add a Comment
44 comments
Average Guess (16 Votes)
6ft 0.58in (184.3cm)
Rampage(-_-_-)Clover
said on 1/Jul/19
If he's 6ft1 then DDL is about 6ft2
berta
said on 30/Jun/19
beetween 184-185
Junior
said on 23/Oct/17
6'0.75" Jake Abel look fraction taller than Paul Dano.
Click Here
:
Mikel
said on 22/May/17
He does look like 1.83-1.84, but then why is he 5'11 according to Google? Although I know there is not much difference/distance between a 5'11 and a 6 fter in numerical nor physical terms.
Paleman
said on 21/May/17
He always looks 6'1", but I've never thought of him as taller than that.
Importer
said on 18/Dec/16
I'm surprised that google's measurement is lower than here about 2inches.
Editor Rob:
If I was putting out information like Dano is 5ft 11 and Emile Hirsch is 5ft 7, I'd be thoroughly embarrassed:
Paul Dano and Emile Hirsch
.
😆 😅 😂
If you are going to give people information, try to make it somewhat believable 🤥🤥🤥
tk
said on 24/Nov/16
He looks 6'1'' and he's becoming a really great actor.
Hafeez
said on 10/Nov/16
How tall is zoe with those heels rob ?
Editor Rob: Hafeez, those heels might give her close to actual 4 inches of height.
Rampage(-_-_-)Clover
said on 27/Oct/16
@THE Horse of FUNK: Yeah I can see an argument for that. He does look 187cm a lot
The Horse of FUNK
said on 26/Oct/16
"Rampage(-_-_-)Clover said on 1/Sep/15
Day Lewis edged him in There Will Be Blood."
To be fair Day Lewis is an awfully strong 6'1". I personally think Day Lewis is 187cm, 189cm morning and 187cm afternoon kinda guy. Not the 186cm he's listed here. But that's just me.
Rampage(-_-_-)Clover
said on 4/Apr/16
Yeah this could be closer.
Rampage(-_-_-)Clover
said on 1/Sep/15
Day Lewis edged him in There Will Be Blood.
Could be a weaker 6ft1
[Editor Rob: I think now 184 range is quite possible, his frame can lend to him looking taller at times]
Judd ISR
said on 31/Jul/15
I think between Cusack and Dano there're 3 cms and i always supported that Cusack is 6'1.75" so a strong 187 cms guy. I think Dano looks a very small fraction taller than what does look Pattinson (6'0.25-0.5") next to Cusack...that means than Dano is 6'0.5" or at best 6'0.75".
I never thought him as a full 6'1" guy!
Sam
said on 4/Jun/15
He looks maybe a fraction under 6'1" next to Cusack at the premiere of that film. I think there's a good chance Cusack peaked a bit over 6'2" (maybe 6'2.25") but I would give Dano 6'0.5"-6'0.75" range there if Cusack is 6'2".
Click Here
I know I've requested him before, but would you add the film's subject Brian Wilson, Rob? He's with the actors in a few of these and looks similar range to Dano I think but Wilson's in his 70s and looks a little worse for wear.
These bios claim "he carries 240 pounds of baby fat on a 6'4" frame":
Click Here
This one states "Brian Wilson is a wonderous vision: six feet, three inches tall, 240 pounds".
Click Here
This one states Brian could be seen "casting his own slightly stopped 6 foot 2 inch shadow".
Click Here
I think between the latter two maybe likely, around 6'2.5" for Wilson's peak.
Judd
said on 18/Oct/14
6'0.5" is spot on. he was 0,5" shorter than day lewis
cole
said on 27/Sep/14
@Christian: Yeah he did, and Dano is no taller than 6'1. I ain't buying 6'2 for Jackman at all.
Cacau
said on 28/May/14
He looks 6 inches taller than De Niro.
Angelaa
said on 18/Jan/14
Why does everywhere say 180cm?
Christian
said on 22/Nov/13
I think he looked really tall in prisoners, actually taller than Hugh Jackman. I thought 6'2''.
gsbr
said on 18/Nov/13
Click Here
My guess is Cumberbatch is on higher ground and the angle is making him look taller than Dano. Still, I normally wouldn't expect a 6'1" individual to appear closer in height to a 5'10er than a six footer, regardless of his height disadvantages.
Alex
said on 14/Nov/13
He looks taller than Gyllenhall but shorter than Jackman in prisoners, 6'1 sounds right.
gsbr
said on 11/Nov/13
Maybe it was due to camera angles, ground level, and/or footwear, but he didn't look this height in 12 Years a Slave. He was clearly shorter than the 183 cm Benedict Cumberbatch.
cole
said on 14/Oct/13
@Editor Rob: Cheers! I thought he looked every bit of 185 cm with Hugh Jackman and Daniel Day Lewis. So I'd say 6'1 is an honest enough claim, and if he's not a true and full 6'1, he's got to be darn close.
cole
said on 10/Oct/13
Click Here
What do you think about this one Rob?
Jake Gyllenhaal arguably has the strongest footwear in the room (he's staring to look more and more like a 5'11 flat guy to me), and is still a bit shorter than 6' Terrence Howard. Paul Dano has the flattest footwear and looks close in height with Hugh Jackman in dress shoes (granted he's slouching heavily).
Maybe Dano is 185 cm range? I think there might be a case to be made.
[Editor Rob: having alook at him just now, yeah he can look that...I'm sure somewhere he said 6ft 1, the comment might have been on here and has been deleted.]
Phantom
said on 22/Jul/13
@Sam
Yeah Dano is probably 186cm in the morning and 184cm at night.
Day Lewis is no taller than 185cm at night though IMO, he's listed as 186cm here though.
Sam
said on 22/Jul/13
Yeah, at times, they look the same but Dano can look about half an inch shorter than Day-Lewis in some shots. I think Dano is legtimately in the 6'0.5"-6'1" range.
Click Here
Phantom
said on 19/Jul/13
Looks slightly taller than Daniel Day Lewis, or at least the same height:
Click Here
Ace
said on 7/Sep/12
I just saw him at a cafe in Brooklyn. He looked exactly this height.
Anonymous
said on 20/Jun/09
This guy was 20-21 in 'Little Miss Sunshine' so I doubt he's grown much since then.
yoyo
said on 3/Jun/09
looks 5ft11 in The Ballad of Jack and Rose 2004. must have grow a little taller
Moke
said on 15/Apr/09
wow thats weird. He looked at least as tall or even a bit taller than William Hurt in "the king"! How can that be?
LOL
said on 1/Mar/09
6'1" exactly
Matt
said on 22/Feb/09
Confusing, he seemed taller than Danel Day Lewis in TWBB..
me
said on 11/Jan/09
i think he's 6 ft 1!
Stan
said on 28/Jul/08
In an interview about There Will Be Blood he said he's 6 ft 1, with Daniel Day Lewis being about half an inch to an inch taller than him.
Erin
said on 19/Jul/08
Yea but he looked shorter in Little Miss Sunshine because he was alot younger
vinny
said on 17/Apr/08
in some scenes in there will be blood he looked taller than ddl
sam
said on 8/Apr/08
US actor from little miss sunshine, the girl next door, AND , There Will be Blood!!
nate
said on 8/Mar/08
i thought he looked at least 6-1 in LMS but Steve Carell is like 5-8, 5-9 aha.
James
said on 1/Aug/07
In Little Miss Sunshine I thought he seemed closer to 5'11' than 6'0, compared to Carell and Kinnear. I was also suprised at how carell was as tall as Kinnear, maybe even a tad bit taller.
James
said on 14/Oct/05
I live in Miami, so I've seen him once around the Florida City area, I walked right by him, and he was a little taller than me, and Im 5'8". So I think that he's about 5'9" flat.
Ball-A-Hallic
said on 2/Jun/05
I thought Trick was atleast 6'0 or 6'1 but 5'9 damn but hey I've never seen him stand by anyone like Method Man or The Game b4(who are both 6'3 or 6'4)
Anonymous
said on 14/May/05
i saw this guy performin at spring bling concert and he looked short about 5'8
L.I.
said on 27/Mar/05
I saw him at a local rim shop and he looked crazy tiny. I'm only like 5'11" and i was towering over him.