Abigail Breslin's Height
5ft 1 (154.9 cm)
American Actress best known for roles in movies like Signs, Nim's Island and Little Miss Sunshine. In a USAToday article in 2011 it mentioned,
" 'I'm vertically challenged' at 5-foot-1, she says"
, and also mentioned
"I swear I'm 5 ft tall"
and
"5'1"
on twitter. She also mentioned her weight in 2020:
"I am 5 ft 1 inches tall and 110 lbs"
.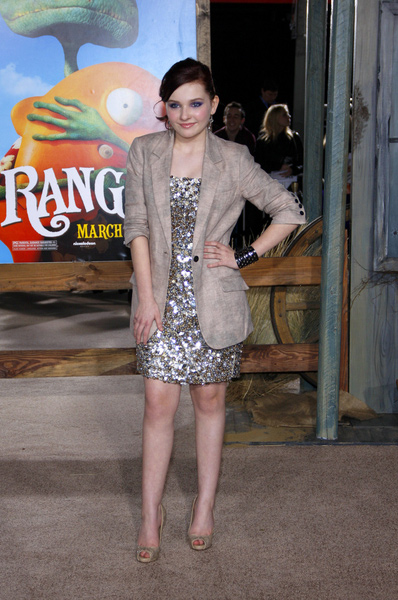 Photo by PR Photos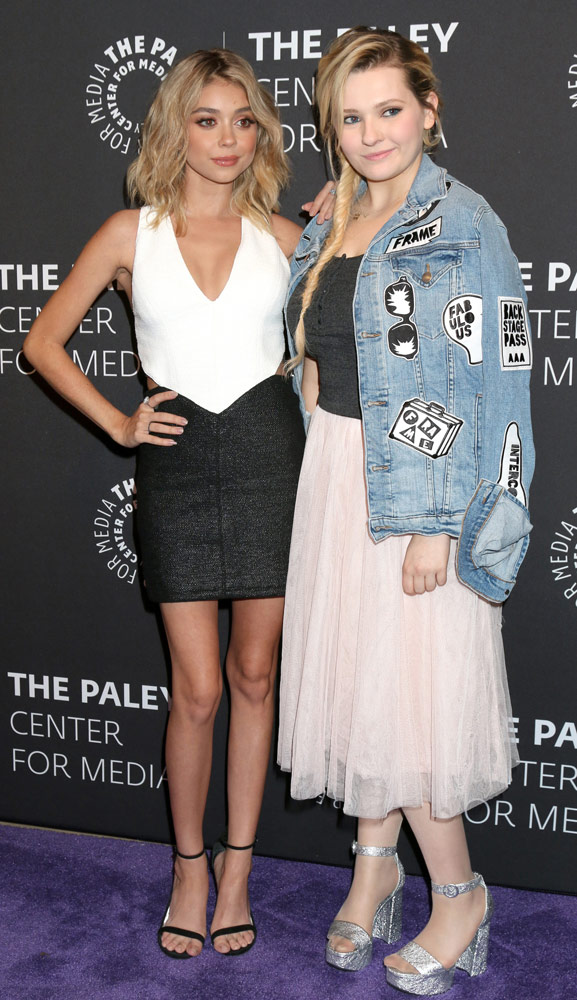 You May Be Interested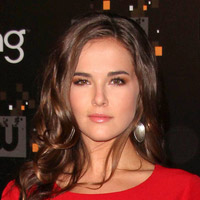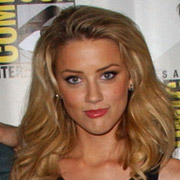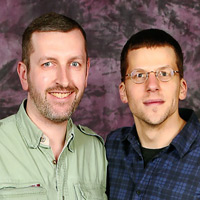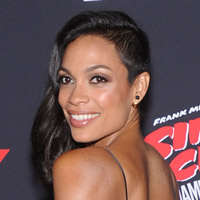 Add a Comment
18 comments
Average Guess (11 Votes)
5ft 0.95in (154.8cm)
Infalible
said on 20/May/21
155 cm
Sandy A Cowell
said on 14/Apr/20
💝🥳🎂🌞 Happy Birthday Abigail! 🌞🎂🥳💝
Congratulations to Abigail Breslin, who turns 24 years old today.
5ft1 😃💐
💝🥳🎂🌞💝🥳🎂🌞💝🥳🎂🌞💝🥳🎂🌞
Nik
said on 26/Jun/19
Rob swears that she is 5'1"!
Nik
said on 20/Nov/18
It's interesting that she once claimed to be 5'0"!
greg lehmann
said on 31/Oct/18
Being petite is fun,but like 5' Rhea Perlman once cried on Cheers,"It's a dog eat dog world out there,and I have to wear pantyhose under my pants because it's a jungle out there trying to get nice fitting clothes because I'm so small!" It REALLY is a jungle out there for my petite sweetheart friends to get that "just right" feeling with the clothes they buy. I pointed out with 4'10" Brenda Lee how even wearing petite size pantyhose can be rough on a woman under five feet tall,since 5' is generally the "starting point" in sizing petite size pantyhose. Another trouble area with petite woman is trying to buy a good winter coat. I read in the colorful fashion book Short Chic about a Size 4 Petite 5' woman from Syracuse New York about the hassles she ran into trying to buy a winter coat. Not only was this 5' woman's height against her trying to buy this winter coat,if you live in Central New York like my sister Pam and 6'7" Coast Guard veteran brother in law Dennis Crowley do,the winters up there are GHARSTLY! You can just feel what it's like up there from mid November to Holy Week with so much snow butchering the area! This woman felt she could survive that winter in Air Force blankets! But just when she fell into the "Bob Handley concede" trap of having to wear her son's winter coat,she found a coat what comfortably fit her small 5' body comfortably! Now I'm sure 5'1" Amy's run into situations she's had trouble finding the right clothes to fit her small body,but at least my 5' friend Annette can buy herself a nice comfortable pantsuit to wear in her new Sarasota Florida home to her Dec.14 birthday dinner and come across as a loverly woman and wear nice shoes and even sheer ankle highs knee highs or sheer pantyhose under that pantsuit and be pretty! Also purses can be rough on small women because oftentimes they think "bigger is better" and snatch big purses and carry a lot of things in that purse and not even 6'7" Steve Cook could carry a purse that heavy! But 5'1" Amy looks sweet in dresses or pants! Love you Amy! Petite power!
Sandy Cowell
said on 29/Oct/16
I just turned on the TV to see what the 'Horror'channel was offering us this Halloween and it turned out that I had missed the first half of what seems to be an interesting ghost story! This is right down my street and it is called simply 'Haunter'. The reason I went to get my phone was to check out a familiar-looking girl who I have definitely seen before. The young lady is Abigail Breslin and I recognize her from 2 of the films listed above and more besides!
I think she looks like a small version of Karen Gillan, who I wrote a comment on recently. I reckon they could play convincing sisters, with Abigail playing the younger one. I see she is only 5ft1, so that is a full 9 or 10 inches nearer to the ground than Karen, but nonetheless, I maintain my view that they could pass for sisters!
Hypado
said on 20/Jun/16
Abigail Breslin's Height
5ft 1in (155 cm)
Yes, looks this next to Emma Roberts in Scream Queens.
Jay
said on 7/Oct/15
Looks a bit shorter than Emma on Scream Queens.
Greg Lehmann
said on 8/Jul/14
Haven't seen Abigail much,but she is sure is pretty on her small 5'1" frame!
Mandy
said on 11/Jul/13
I met her and she is pretty tiny, but she is not lying about her height. She is 5'1. She is seventeen now and based on prediction, she won't be growing anymore.
Tony Greene
said on 8/Jun/13
She could play Adele's sister in a movie.
vaace
said on 2/Jun/13
1,55 m? Really? Oh, I thought that she is a little taller
theblacklab
said on 30/Nov/12
I think possibly 5'1.5" or 5'2" now, and then 5'2.5 or 5'3" respectively as an adult height. She may grow less or more than that prediction. She's 16 now, so she still has 2-3 years left to grow a precious inch or so.
amy
said on 21/Aug/08
haha too bad "torri" is some lame low life impersonating "Torry"...u call urself a donnas fan and you dont even know when someone spells her name wrong...allison and torry are around the same height which is not above 5'4...brett is over 6' i believe and Maya is close to that...but Allison and Torry are short.
Glenn
said on 18/Oct/06
Good Torri.and you? also met you at webster hall around 2 years ago.what are you girls up to? glad to see you always put out vinyl since Raggedy Ann.
torri
said on 17/Oct/06
OMG i remember this. hey, how have you been?
Glenn
said on 10/Oct/06
Hi Torri.met you girls again 2 years ago.the photo at top was 1998,Bower Ballroom.I think you were opening for Lunachicks.
Glenn
said on 29/Jun/06
Hmm. Alison 5-5? Torry 5-4?