Sarah Hyland's Height
5ft 1 (154.9 cm)
American actress best known for playing Haley on tv series Modern Family. In an E!Online segment she said
"5'2"
as her height. She also commented on her body shape on twitter, saying
"If my torso were proportionate to my legs, I'd be around 5'6"
and that she was
"5'2 and proud of it"

Photo by DFree/BigShot.com
You May Be Interested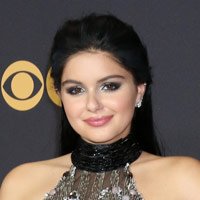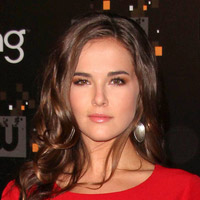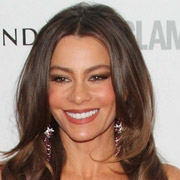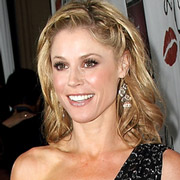 Add a Comment
36 comments
Average Guess (30 Votes)
5ft 1.07in (155.1cm)
Alanna
said on 12/Aug/20
@Dead Eye
That makes sense
Five Eye
said on 7/Aug/20
@Alanna
Celebs think like normal people about esthetic. Its very common add 1 inch and that sucks.
If she is over 5'1.5" she should look not short.
Alanna
said on 8/Jul/20
@ Jam Cherry it's just my opinion
Nik
said on 28/Jun/20
@ Jam Cherry - Everyones at it (well most people are)!
Nik Ashton
said on 28/Jun/20
@ Gigi - Sarah is petite however she is not super petite.
I like your name!
Jam Cherry
said on 26/Jun/20
@Alanna "celebs don't lie about their height"
are you kidding me 😂😂😂😂😂
Jam Cherry
said on 26/Jun/20
155 cm fits her well poor girl is actually sick ir she's got two kidney transplants has been diagnosed of endometriosis and suffers from depression
Alanna
said on 9/Jun/20
All of you saying she's five foot is crazy. She's between 5'1"-5'2", I honestly think she's 5'2", celebs don't lie about their height.
Tyson
said on 22/Mar/20
I actually think Ariel Winter is taller
Nik
said on 7/Feb/19
@ Sandy Cowell - That's very nice of you, Sarah would really appreciate your kindness!
Sandy Cowell
said on 5/Feb/19
Ah! I just accessed Sarah's page via Dominic Sherwood's page, because when I saw her next to him, I thought he was well over the 6ft mark! Well, seeing that Sarah's a dainty little 5ft1, that explains why I expected Dominic to be so much taller....
I give Sarah 5ft1 and a big hug! 😄
Nik
said on 25/Jan/19
It's great that she is proud of her height!
Sharkey - I like your thinkin'
Sharkey
said on 23/Jan/19
I'm thinkin' more like 5'0". And skinny. She is REALLY tiny.
MAD SAM
said on 21/Jul/18
She's one of my favourites 😍 the fact that she's got a small torso makes her the best, her height is about 155 cm
MaryAnne
said on 23/Jan/18
Rob, could you add dominic sherwood?
berta
said on 20/Sep/17
5 ´2 out of bed and 5´1 in the afternoon seems realistic. well barely 5´2 in the morning
Gigi
said on 19/Dec/16
yup she's 5'1 here's what she said about Ariel winter:
Hyland said, "She's a tiny girl. We're practically the same size. I'm about a half of an inch or an inch taller than her
Gigi
said on 23/Oct/16
she's super petite and small omg 5ft 1inch sounds about right.
Jay
said on 7/Jan/16
I agree with Susie. You should downgrade Ariel to 5'0.
spainmen191cm
said on 1/Jan/16
Rob, do you know how tall si Reid Ewing, te guy who plays Dylan(hailey exboyfriend)
Editor Rob: he does claim 6ft 2 on his resume, he can look reasonably tall...well, against a shorter ariel winter he certainly looked quite towering!
Susie
said on 5/Aug/15
if hyland is only 5'1" then winter should be downgraded to 5'0". they are similar in height when both in flats, but sarah is still visibly taller. she is definitely a petite girl but i'm not convinced she isn't 5'2" or close to it. she's mostly just really skinny
Hypado
said on 28/Feb/15
Sarah Hyland's height is 5ft 1in (155 cm)
looks this in Modern Family.
Yo
said on 17/Feb/15
She is taller than Ariel Winter. Proof:
Click Here
Voiceless Dental Fricative
said on 10/Dec/14
NO WAY is this girl 5 foot 2. NO WAY
[Editor Rob: yeah, her claim is probably at least an inch too optimistic.]
ashley
said on 24/Sep/14
confirmed she is 5'2" on her twitter again https://twitter.com/Sarah_Hyland/status/514286281975533568
Jon
said on 11/Aug/14
She's a very cute girl. She doesn't look as young as she usually does on this pic though for some reason, maybe it's an odd angle. What would you say her weight is Rob?
[Editor Rob: looks like 90-5pounds]
Jon
said on 15/Jul/14
5'2 sounds about right for her. What would you say her weight is Rob?
K
said on 8/Dec/13
@kg: It's possible that she's 5' (just saw your post). Actresses often add two or more inches to their real height.
kg
said on 17/Jul/13
so @k for you sarah is 5'0?
kg
said on 13/Jun/13
sarah and vanessa hudgens seem tha same height in the photos in this site : [
Click Here
] but vanessa is list 5'1 here and sarah list 5'2
is sarah taller?
Cliff
said on 18/May/13
Well, as I stated below, Sarah has herself said 5 feet on twitter. I'm aware that she's said 5'2" as well, but maybe she's calling it with heels?
K
said on 16/May/13
Julie Bowen is more than three inches taller than her. Look at Modern Family's opening where the cast stands together in groups. Both Sarah and Ariel look like young kids. Going by that shot, as well as The Fan's photo of Sarah standing in front of a height chart, I'd say that Sarah is just 5' in her bare feet.
Jen
said on 1/May/13
She's about 5'1".
K
said on 7/Nov/12
I saw her on an awards show with Julie Bowen, who's listed as 5'5 on this site. Julie dwarfed Sarah and Ariel Winter. They both looked tiny on the stage. My guess is that Sarah is around 5'0.
Cliff
said on 20/Oct/12
Sarah just tweeted: "From my experience- it is clear that "kiddo" has no age cut off if you are 5 feet tall."
Someone asked why that four-letter site many love to quote had her height listed as 5'5."
Lon
said on 25/Sep/12
She's almost a foot shorter than Eric Stonestreet (6'1"), so I'd say that she's a tad under 5'2". She's probably 5'1.5" or so. Sarah is petite and adorable!