Geddy Lee's Height
5ft 10 (177.8 cm)
Canadian singer-songwriter and musician from the band Rush.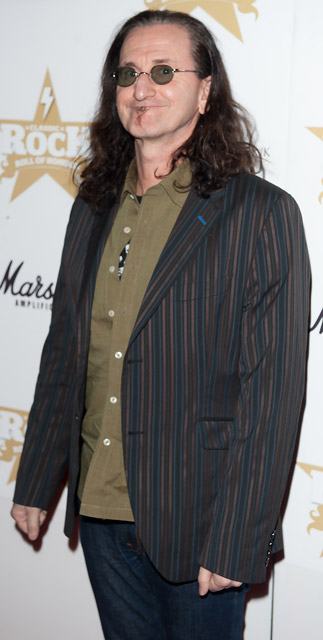 Photos by PR Photos
You May Be Interested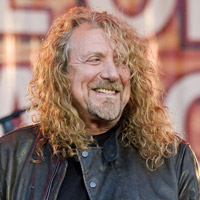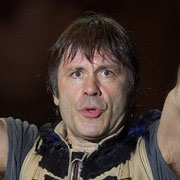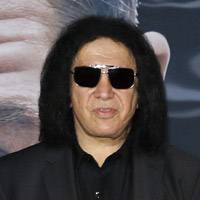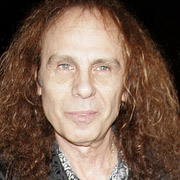 Add a Comment
135 comments
Average Guess (6 Votes)
5ft 10in (177.8cm)
Miss Sandy Cowell
said on 14/Sep/20
Geddy's life-long friend, drummer of Rush Neil Peart, should have been celebrating his 68th Birthday on Saturday just gone.
Geddy can have 5ft10, though he could well have been a little more back in his youth. The trio of Led Zeppelin fans got together to make similar music, but the music they made was totally individual. I got into them at 18 and one of the first albums I bought was 'Fly By Night'🦉, which was from 1975. I remember thinking "The guys were no older than me, and Geddy possibly a bit younger, when they made this!" Their album 'Rush' was released in 1974.
They were in their mid-teens when they had their hearts set on a musical career. Geddy has been voted the 13th most popular heavy rock singer out of a Top 💯 in an eminent American poll.
🎼🎵🎶🎧📀
Miss Sandy Cowell
said on 11/Jan/20
I've just read that the drummer of Rush, Neil Peart, has died at just 67. How terrible. I saw the group in 1980 and they were terrific. It was hard to believe that three guys could play such incredible music.
RIP Neil XXX
Miss Sandy Cowell
said on 27/Aug/19
@ Danimal - Hmmm... That was an interesting comment you wrote on the 10th August 2017, mentioning all the heights of Rush's three members. It happens to be guitarist Alex Lifeson's birthday today and like Geddy, he is 66.
🎂🎸 Happy Birthday Alex Lifeson! 🎸🎂
As it's Geddy's page, he can have 5ft10 again!
Miss Sandy Cowell
said on 29/Jul/19
🎸🎂🎁🎉 Happy Birthday Geddy! 🎉🎁🎂🎸
Wishing the great Geddy Lee a very happy 66th Birthday.
I kept seeing people with sew-on badges of Rush when I went to see Led Zeppelin at Knebworth on the 4th July 1979. I trusted my fellow fans' taste and started buying Rush LPs. I wasn't disappointed! What struck me was how young they were when they began making excellent music. I bought their triple album 'Archives', and they were mega young at the time those were made - in the earlier 70s. I have heard them dubbed 'intellectual rock' and I don't disagree.
I saw them in Summer 1980. Three guys producing such powerful music - amazing!
5ft10.
🎈🕯️🍰🎸🎈🕯️🍰🎸🎈🕯️🍰🎸🎈🕯️🍰🎸
Miss Sandy Cowell
said on 15/May/19
Once on the way to work, I observed a guy in a suit and tie sitting on the train near to me. He was the spit of Geddy Lee, with the same face and long, brown hair. I couldn't resist following him to work; he was heading in my direction anyway, so the decision didn't exactly put me out. It did make me late for work though!
😂😂😂🎥
It was the same year I saw Rush at Hammersmith Odeon. I was 19 and worked as a secretary in London's West End.
Geddy gets five ten. I should have got a spanking! 💃
Danimal
said on 10/Aug/17
Alex and Geddy have both lost close to 1" (they are in their 60's). Neil has lost more. He used to be several inches taller than Alex who was close to 6'0". Today Neil is marginally taller than Alex.
msn187
said on 19/Feb/17
With recent footage I've seen, Peart is lucky if he hits the 188 cm mark. A weak 6'2 today I'd say.
Sandy Cowell
said on 26/Oct/16
Fantastic group live and in the studio alike. I saw their 'Permanent Waves' tour in 1980 at Hammersmith Odeon. Geddy and Alex, with their lovely long manes still uncut, looked much the same size. I had no idea the drummer, Neil, was so much taller. Typical!
truth
said on 24/May/16
@Wipeout I agree more or less.
Wipeout
said on 22/Jan/16
Geddy Lee was about 5'10 peak height, but now in his 60s is about 5'9. Alex Lifeson is just over 5'10 now and Neil Peart around 6'2.5, but remember they too being in their 60s lost about an inch from their youthful peak height.
Geddy
Peak: 5'10 Current: 5'9
Alex
Peak: 5'11.25 Current: 5'10.25
Neil
Peak: 6'3.5 Current: 6'2.5
Meltdown
said on 10/Jan/13
Geddy Lee 5'10
Alex Lifeson 5'11
Neil Peart 6'3
jeremy
said on 17/Oct/11
geddy 5ft10.5
alex 5ft11.5
neil 6ft3
Alissa
said on 31/May/09
Like I said, I have'nt ever een rush personally in concert, since I am only 13 (Still waiting for the honor :)) But I know three people who have meet The band members in the 1990's and believe this is where their heights stand:
Geddy: 5"10
Alex: 5''11
Neil: 6"4
But for Alex, I am going to have say 5'10-ish now taking into account he has gained alot of weight over the years...But Geddy is defintely 5"10, Neil is defintley 6''4
P.s. Is there any reason in paticular theres not a page for Neil, Rob? Just curious.
Alissa
said on 9/May/09
Directed to Glenn:
This is a website were people can have a
disscusion on the heights of celebreties (and who's kidding who, other things to, like their music for example), and you are using it for a place to channel all your insecurities as a bitter, hyprocrite
who needs to knock others down and wave what he has (man, seriously, who cares if you have met RUSH more times
and have more photos? I don't!) in other peoples noses to make himself feel better. I am not attacking you just
because you are attacking Mr. Lee. I don't operate that way. I am just expressing my opinion, ( I am no one's
dicsiple. I'm not one of those obbsessive fans who can't wait to meet them and think they know everything about them.) which I believe you have already done enough.
Although I have never met any of the members of RUSH, nor have I even been to a concert yet, I have read every
tour book, and read Mr. Peart's articles in the News Weather and Sports section on NEP.com,
as well as watched interviews, concert tapes, etc. They are Modest, confident, reserved, exremley thoughtful,
talented and inteligent men, who are always looking to take their game to the next level. They each have a good sense of humor,
and are not afraid to make fun of themselves. The important part is, they arent pefect, and they DONT TRY TO ACT LIKE IT.
Now, here you are, spewing your garbage all over this page about how rude and terrible they are.
When I first came across this site and read this page,
I was very heartbroken to hear how rude Mr. Lee had been to you and your
'friends', but then as I read more of your comments,
watching you continuallly rip down other who dared contradict you,
I relised something; why should I believe you? I have read and seen first
hand just how wrong you are. And your continually immature comments of
'I hope they are reading this!" just prove that you
are only nattering. So as to all those who have read his experinces and
are now thinking, 'Wow, I never new they were so rude!'
don't be gullible and let this guy poison your thoughts about others.
As for those of you (nancy?) who feel the need
to make up stories about these people, whether they be good or bad, it
is so obvious and I wish people had
a little more self pride. Oh, and, by the way Glenn, lay off Neil Peart.
He has never been a very public guy,
as neither am I. But he still used to go out and do countless hours of photos,
autographs and interviews after shows.
But for your information, he lost both his wife and daughter in just a
ten month time period
and he took along time to heal. It is a miracle that he is even still
putting out music and touring. I think he has earned
the right to stay out of the limelight, all the stuff that he has had to put with from people masccarading as him online, to stalkers following his bus.
And so Mr. Lifeson and Lee take care of that for him, doing even more photos and autographs and interviews then ever.
Isn't that enough for you? As for this whole thing with how ugly Geddy Lee is, who cares! I mean, I personally think
that he looked his best from the Hemispheres to the HYF era then he just ok from Roll The Bones foward, but really,
he isnt that ugly. He looks like a Polish-Jewish guy. I'm not saying he's extremley attractive either,
but anyways he has been married for 20+ years, its really about they're personality, not their looks, right?
So Glenn, for your little ecounter with Mr. Lee over your Counterparts vinyl,
you don't know what could have happened before then to make him act that way. He could have just been ambushed by the countless fans that
hide and jump out at them, he could have meet seven other people who all had a counterparts vinyl and go
'look! Counterparts on vinyl!', or he could have just been having a bad day (we all do!). I respect each of them the
greatly,and they are to me three of my musical hereos
They're music is inspirational and intresting, and as for your comment of them being rude guys who
have they're OK moments, You got it backwards man. I know they are good people, all that they've for charity, etc.
But every body has they're bad moments.
So Glenn:
Get a life.
Lisa K. Calladine
said on 8/May/09
He looks about 5'10" tall,but height is not the issue here, it's the music that brings the Band Rush to mountaineous heights. I'm a later comer in both age and to the music, but I'm making up for it by buying their music and enjoying the music!!! 'If' they are rude, can you blame them sometimes. It's about their music anyway!! -
By Tor
said on 1/May/09
No Way. Obviuosly, success should only come to good lookng people. Let me guess. You're one of these "individuals" who is good looking on the inside? I hate ugly, old, fat, poor, and dumb people. Thank God, if there were one, for my MENSA membership. And, yes Geddy looks like something I found in my kitchen garbage disposal.
glenn
said on 29/Apr/09
templedumb-your butt hurts cause you never met anyone,or know any facts on bands.they were rude to many over the years.not just me.of course they have their good days.you wish you were me fan boy.2 photos with geddy.1 with alex.where's yours?
Temple-One
said on 29/Apr/09
LOL! This dude is still butthurt cuz Rush was rude to him a few times.
glenn
said on 27/Apr/09
yes,it is unbelievable when people talk nonsense without ever meeting a celeb or a band.it goes with the territory,the autographs and chasing.has been for decades.if one doesnt like it,stick to being a underground garage band.i wouldnt like it either.thats one of the reasons i havnt persued that career as much.but i would be grateful these people put me there and bought my houses.how hard can life be?
fansince82
said on 26/Apr/09
Unbelievable. In the defense of my favorite band...I would be rude also if I couldn't even take a piss at a baseball game without somebody coming up to me for an autograph. There is a time and a place for that. Neil's tour bus frequently gets followed (for miles) after concerts by fans seeking out autographs...they eventually have to pull over (not knowing what their intentions are) to ask them to leave...frightening. I've never met them...I would love to, however, I'm content to appreciate attending the concerts, buying the DVDs, CD's and loving the music. They don't owe me anything. I don't care how tall they are, ugly, handsome, rude, polite or whatever. The music is great, what else matters? My meager amount of money spent over the years on their CDs, concert tickets...etc... doesn't entitle me to anything. If anything, I owe them for what their music has done to inspire me during my lifetime.
Anonymous
said on 8/Mar/09
Nancy I think you've been toking a bit too much. Geddy has no recollection of your story. And I asked him.
No Way
said on 25/Feb/09
By Tor .. you have a wife .. and a kid?! Sorry, you just sound like you're a kid yourself. Very immature comments made by someone who probably thinks success should only come to "good looking" people.
nancy lee
said on 23/Feb/09
Gentlemen: I have met Geddy twice and can vouch for his height as well as his looks and character. The first time we met was 1974 when he rescued me, a naive 18-year old, from being dragged into a hotel bathroom by an extremely inebriated Ace Frehley during Peter Criss' birthday party. Twelve years later I sent a thank-you note backstage after Rush's Richfield OH Coliseum show, at which time Geddy graciously invited me back and actually left an in-progress interview to speak with me for about 20 minutes. He not only recalled the Ace incident at the Pittsburgh Hilton in great detail (down to what I was wearing and how I wore my hair), but also remembered me at their first gig in Cleveland (!) which was held at 12 noon on a weekday and prompted me to skip school for the first and only time in my life. When I advised him that I'd committed this "crime" to drive from Youngstown with my friends to see his first show, he laughed and told me that I was a true fan to have risked the wrath of my Italian mother. We spoke of both being "first generationers", as my mother and her family fled Italy to the US during WWII, just as his parents fled to Canada after the war. He is truly a remarkable person; quite deep and thoughtful. Once it was time for me to leave, I thanked Geddy for allowing me backstage to speak with him and asked if I could have a hug in lieu of a handshake. I will never, ever forget his cheek against mine and him hugging me tight. I can emphatically state that there were no pockmarks or blemishes on his face; just cute as can be with a warm sweet smile and a long beautiful ponytail, which I implored him not to cut. For the record, I was wearing boots with a 2" heel, making me 5'9" to Geddy's 5' 10" in stocking feet (black argyle socks, LOL). I told him I hoped to see him again, to which he replied that he never forgets a true fan. Two years later, he made good on his word, calling out, "Hey Youngstown!" to me while I stood in front of the stage and - to my delight - sang "Roll the Bones" to me during the show. A year later I met and married my first husband, a professional audio engineer, which afforded me the opportunity to meet many rock & roll characters; however, Geddy Lee will always be on a pedestal because he is truly a class act and shines head & shoulders above the rest.
glenn
said on 15/Jan/09
6-6? you've been saying some strange ones lately danimal.like stephen king at 6-1.when he is still 6-3.bach is 6-3.and has a member in his band thats 6-7.so what does that make the member who is or was in his band? 7 feet? bach himself told me 6-3 and he looks it next to me.not a hair taller.
Danimal
said on 14/Jan/09
Mark D. says on 13/Jan/09
Sebastian is 6'3", not 6'4", and he slouches and
stands semi-spread eagle as many tall folks do a
lot, explaining the small difference over Lee...
Try 6'6".
Mark D.
said on 13/Jan/09
Sebastian is 6'3", not 6'4", and he slouches and
stands semi-spread eagle as many tall folks do a
lot, explaining the small difference over Lee...
GF
said on 21/Dec/08
Geddy Lee is 5'11" and Sebastian from Skid Row is 6'4"
Click Here
GF
said on 21/Dec/08
glenn, more often than not my comments don't go through on this site.. i don't know what it is. i get a blank white page.
Temple-One
said on 20/Dec/08
Maybe Lennon should have sneaked out of venues. He might still be alive today
glenn
said on 16/Dec/08
get a life.cause you met them once big whup.you dont know them in different situations.and yes,on occasion they can be ok.still rude on the last tour i hear from friends.but not as bad.and peart sneaks out of venues till this very day.even a small club with 6 fans waiting.thats not cool.but yet your the expert.
TFMGD
said on 15/Dec/08
I agree w/GF, it is ALL jealousy and a sense of entitlement from the a**hole$ posting that Geddy, Alex and Neil and are jerks/rude. I have waited my ENTIRE life to meet them (26 yrs old in 2007) and got to after their Toronto show on Sept. 22nd '07. I had heard things about them being rude, and braced for it, but they were extremely nice. I was so shocked by the difference in what I heard than the way Geddy was I accidentally blurted out "man, you guys aren't rude jerks at all!" and he LAUGHED! Asked where I had heard that and I said I had heard it many, many times through my life, and that Neil was the worst and that Alex acted like he thought he was better than everyone and that Geddy was short tempered with people. Would you like to hear his reply? It was that they can't stand the fans who ACT LIKE IT IS THEIR RIGHT TO CUT INTO THEIR PRIVATE TIME AND DEMAND STUFF FROM THEM. A LOT OF PEOPLE WHO HAVE GOTTEN "AUTOGRAPHS" OR THINGS SIGNED HAVE AMBUSHED THEM IN PUBLIC, BEFORE THE CONCERT OR RIGHT AFTER, WHEN THE HOTEL STAFFS HAVE SOLD THEIR ROOM NUMBERS TO FANS, AND PEOPLE HIDE IN THE ELEVATORS OR STAIRWELLS, OR WALK RIGHT UP TO THEIR TABLES IF THEY "DARE" TO GO TO A RESTAURANT, OR GO TO A STORE. I personally feel that THOSE PEOPLE are the rude ones. If you did something that made YOU famous, would YOU want everyone in the world to just butt into your meals or jump on you coming out of a bathroom or trying to get to your hotel room? Or when you have just been on stage BELTING YOUR LUNGS OUT AND PLAYING YOUR @$$E$ off for a bunch of people, the most of which are grateful to have the chance to see them perform, and with a good percent feeling that since they paid to see them, it is their right to hound them for autographs and photos, most of which are going to be sold on eBay (autographs) or posted on the internet for bragging rights.
SO kindly stop tearing down the GREATEST rock band ever. I have met John Kay and the rest of Steppenwolf: nice, but aloof. ALL of Aerosmith: HILARIOUS guys, but wanted to get on with the stuff they had to do. I have met CHRISTIAN artists who are ruder than rock artists...so it all just depends on how YOU perceive the artist(s) in question. If you feel THEY owe YOU something BECAUSE YOU'RE a fan, that is going to come across LOUD and CLEAR to them, and its off putting.
GF
said on 20/Nov/08
Gegatso, your estimations are about exact. Although Neil might just be closer to 6'3" actually.
As per Geddy lee being ugly all I can say is people must be jealous. odd maybe, but he is not ugly at all. I see people everyday and everywhere I go who actually ARE ugly. Geddy Lee just has a typical Polish Jew look. Nothing wrong with that. Look at Nicko McBrain, Ace Frehley, Elton John, Steven Tyler, etc.. I mean I can go on and on with rockers who are ugly. If you want to talk rap and other genres the list gets longer. Why don't you pick on them instead of Geddy Lee? Oh, I think I know why. Maybe because Ged is a genius prodigious musician and all you can do is over exaggerate the size of his nose. Please.... he's no Henry Waxman. Mr Lee is a cool looking musician with a heart and mind in the right place and excellent worth ethic. A living legend, as is Alex Lifeson and Neil Peart.
Gegatso
said on 2/Nov/08
I met Rush a bunch of times through the years. I'm exactly 6' which puts Ged right at 5'10" and Al about an inch taller. Neil is probably only 6'2" All great guys nonetheless.
The Stig
said on 2/Oct/08
From seeing tons of photos and concerts I guess them at:
Geddy 5'11"
Alex 5' 10"
Neil 6'3" (You can also tell this by drumkit configuration, anyone under 5'10 or so would have a difficult time getting to some drums/cymbals.
They are the nicest, most humble band and have done tons of charity work including raising the most money of any celebrity/group for Katrina housing for which they get zero recognition.
On a different note, I don't know what this site says of Arnold Schwarzenegger but last year I met him face-to-face with a handshake and we were exactly the same height. I'm 6'1". With age and ailments he's probably lost an inch because I think througout his bodybilding career he was listed at 6'2".
I just spent waaaay too much time on this.
By Tor
said on 30/Sep/08
In all honesty, Geddy is indeed a very nice guy. My family and I were at a Blue Jays game in Toronto and he was kind enough to shake my hand and say hello to us. However, when he leaned down to say hello to my son he cried and ran away. My wife had to spend a considerable amount of time calming our son down after the "ugly geddy" ordeal. ;) My wife said afterwards that she felt like vomiting when he smiled at her. ;) It wasn't Geddy's fault. He meant well. Like I said he's a nice friendly guy.
By Tor
said on 8/Jul/08
In all honesty. Geddy Lee is one of the UGLIEST people I have ever seen. He looks like something that was jammed in my garbage disposal. So oily, greasey and stinky. Can you imagine how many holes he has in his face? He used to store alot of oil in that face. So may little white volcanos exploding.
OdDiTy
said on 2/Jun/08
You'll never get a better and more honest look at their heights than you will in this YouTube Video of Rush receiving the Order of Canada about 10 years ago .....
Click Here
....this goes a long way to telling the story of their heights..... kind of a funny Video too, seeing Rock Star types all dressed up like that ..... :) ...hope you all like it.... :)
OdDiTy
said on 24/May/08
Hes exactly 5ft 10 cuz Ive seen him here in Toronto before and hes eye to eye with me and Im 5 10 ..... but hes not a nice guy... it was the day after New Years and he jumped out of a car to run into a store when a middle aged dude about Geddys age extended his hand to wish him a happy New Year but Geddy basically blew right past him and embarrassed the guy in front of his Wife and Kid ... you could see the dude was excited to see him and was kinda crestfallen when Lee barely even acknowleged he was there......I thought he was a king sized jerk for doing that.... btw, you guys have a excellent site... its very interesting and I come here often and I ve turned other people onto this.....
GF
said on 12/Apr/08
go to rush.com and you'll see pics of Alex and Geddy with Dave Grohl and the Foo Fighers. if Grohl is really 6' they Geddy is 5'10" and Alex about 5'11.5" or maybe 6'. That would mean Neil is between 6'3" and 6'4". pretty big dudes. not like Dream Theater where they are all under 6'
GF
said on 15/Mar/08
Has anyone ever bothered to ask them their height? Duh!! HAHA
I almost agree with Minstrel Man. Just take 1 inch off each height and BAM!!! Case closed. =]
glenn
said on 3/Jan/08
i agree viper.ronnie down below makes sense.and he met them.
Viper
said on 3/Jan/08
I cant see Peart any taller than 6-2 1/2.
Minstrel Man
said on 1/Jan/08
I saw Rush live last July. A group of the most skilled musicians around.
Lee- 5'10.5"
Lifeson- 5'11.5"
Peart- 6'4"
Ronnie
said on 29/Nov/07
I've met the boys twice in the past. Once in 1977 and once in 1985. I stand about 6'-1". When I stood face to face with Geddy, the top of his head was about at my eye level and Alex was about the same height. That would put Geddy at about 5'-9" and Alex about 5'- 9" at best. It should be noted however, that Geddy WAS wearing a pretty thick sole and heal...so that would probably have given him about another 1" or so increase. Didn't get to ever meet Neil either time...he doesn't care much for public appearances unfortunately.
But HEY, I LOVE their music....and....they DO ROCK...don't they!
glenn
said on 4/Nov/07
lifeson i thought was 5-9.they never stayed here in new york when they played the tri state area.they flew back to canada.so i havnt met them since the mid 90s.
dave
said on 26/Oct/07
What would you peg Lifeson at Glenn? Looks 5'11'' or 6' to me.
glenn
said on 10/Jul/07
rob-how come you never put up my alex lifeson pic?
[Editor Rob: when was lifeson sent, sometime this year/last year, I'd have to sift through the email attachments to find it.]
glenn
said on 12/May/07
so far the cd is overated to me.hopefully itll grow on me.it isnt bad,but it isnt great to me. rushfan-your pretty accurate.ill be meeting them soon.
PariahDog
said on 8/May/07
I wouldn't say that. I think Test for Echo and Vapor Trails were stepping stones and growing points for them. They both have a different feel. Test for Echo was by far not my favorite, but I'm still glad to have it in my collection. I just don't believe it was there best effort, and you had a few filler songs such as "The Color of Right" and "Carve Away the Stone," but that doesn't make it crap.
As for Vapor Trails… I really liked this album. The only song I didn't care for much was "Freeze." Besides that, it's just the horrible clipping and the way it was recorded that makes me upset. If they re-master it, I'd surely buy another copy.
Snakes and Arrows is absolutely wonderful though. I love all the songs, I love how they explored some areas, and I'm happy with it. I'm proud to say they can still rock like no other. The only thing I have a problem with is 2:21 on "We Hold On." I have no idea if it was intentional, but it seems that a beat is missing, and it bothers me. Other than that, it's another favorite for me.
As for Geddy… It's a bit of a odd emotion. I sometimes find him absolutely handsome, and other times I wonder why I ever thought that? I dig the newer look though.
P.S The "Dark Crystal" joke made me chortle.
D. Ray Morton
said on 8/May/07
"much better than Vapor Trails and Test for Echo combined."
Which still isn't saying much. I do quite like "Hope," though.
Geddy definitely does look better these days, but probably because he's found a cool get-up (shades, vest, goatee, flattering hairstyle, etc.) which suits him. He looks hip and distinguished. I recently saw an interview from the Permanent Waves era and, not to be mean or anything, but he looked like something out of the Dark Crystal.
PariahDog
said on 6/May/07
That's heartbreaking to hear they act that way. But in all honesty, I really think I would act that way too. I find my personality is a bit like Neil's… I'm very secluded, and I hate attention. I loathe cameras too.
I couldn't say no to a child asking for a autograph, however.
Regardless, I love Rush no matter what. There new album sits perfectly with me-- much better than Vapor Trails and Test for Echo combined. Best damn band ever, though.
By the way, Geddy isn't really all that ugly. He looks much better older, specifically with the little goatee under his lower lip…
D. Ray Morton
said on 4/May/07
This ain't about height, but rather depths. New album blows. And Neil's new lyrics are so irrepressively negative. Wtf?
Anyway, back to height.
Rushfan
said on 30/Mar/07
I believe that Geddy Lee is 5'10", and Neil Peart is 6'1" and Alex Lifeson is 5'8" and if taller than Geddy Lee, he's wearing high heels. Hey Glenn, did you listen to Farcry yet? It's sound like there stuff from Permanent Waves, Moving Pictures and Signals and is totally awesome! It's on their website now!
glenn
said on 7/Mar/07
why do you take the time to write all this? nothing better to do? do you see me abusive with others on the site that dont get supid first? come to nyc if you have time or money,talk s*** to me and ill put you and anyone in their place,ill tell you and anyone on the site where to find me.if you approach me with manners and express yourself properly,im a great guy.i dont care about your stories.as a matter of fact dont post anymore,since your still talking s***,then come see me.otherwise,im done.it wasnt needed to comment on my looks,since there isnt much wrong with me,so that in itself was malicious.and you actually have the time to comment is what fascinates me.typical copmputet geek loser you are.rob,get rid of this parasite.
Liam76
said on 7/Mar/07
........
As for meeting Rush, well, I know more then one person who
glenn
said on 3/Mar/07
never out of my league buddy.your in my house now.its robs site,but i live here.so mind your business.
mrdeppness
said on 2/Mar/07
Still I hold:
Neil Peart= 6'3"
Alex Lifeson= 5'11"
Geddy Lee= 5'9"
btw Glenn, save your animosity for the AC/DC fans. You're out of your league buddy.
Peace*
glenn
said on 24/Feb/07
i havent seen them since 1994 is what i meant to say.first time 1991.
glenn
said on 24/Feb/07
thanks for stepping in rob.
glenn
said on 24/Feb/07
im not the only one with rush complaints liam.ive been hearing them for 20 years.bad reports from friends cross country even in 2002.but you just want to assume and attack me like the other nut ggpow.now,i am a rush fan and of course they have their moments where they are nice.but the bad reports and experiences outweighed.im sure or rather hopeing they will be receptive and cordial in 2008.i have seen them since 1994.as for my looks again,yes in the last year or so i look pretty ugly in pics.but thats age and weight.as for the other pics its absurd to comment.im a super model compared to some.your what i call keyboard mafia.talk s*** and be jury and executioner hiding in front of a computer.talk that junk in my face.if your in the nyc area,which i doubt,let me give a piece of my mind in person.and then ill take you to meet rush, to show you that you my friend are the problem.not i.im serious on that offer.of course you wont take it.geographically speaking.you reponse to me and assumptions are typical,predictable and elementary to say the least.i studied psychology and noticed alot of jealosy on this sit.i bid you sweet farewell.
Liam76
said on 21/Feb/07
Yeah Glenn, that's "immature" all right, but about what I'd have expected.
Insofar as having "problems with Rush fans" is concerned, well, perhaps they're not the problem, perhaps it's not them, but YOU, ever stop to consider that (obviously not)? From what I can tell the "problem" you're referring too are people disagreeing with your ... opinion. I don't know dude, but from what I can tell you're about the only one that I can see that has met Rush and had nothing good to say about the band, why do you think that might be? That would be quite a coincidence wouldn't you say Glenn? Seriously mate, if you treat people outside of this website anything close to as abrasively as you do here it's hardly a surprise that people don't respond well to you.....By the way, I highly doubt that who ever runs this site appreciates you driving people away with your abuse, just because you might "contribute" a lot to the site does not give you the right to abuse people who don't agree with you................................
And as far as me commenting on your looks....................
[Editor Rob: I can't let half your post through...what started off the geddy argument again, was it someone calling him handsome and then ugly...

Anyway, I operate the site but I'm in the position that for any nonsense directed towards me its easy to delete without thought, but its different for the main photo/sighting contributer - sometimes stuff that is argumentive or touches on certain things might piss off Glenn.

this page could end up a circle of argument, so best just dropping it.]
Melissa
said on 12/Feb/07
I have to agree with Katie...Geddy Lee is a very very handsome man! I've actually had the pleasure of meeting him several times, as well. I live in Toronto and have seen and talked to him about 10 times while out and about in the past few years. He is honestly one of the nicest guys I have met. I've been a Rush fan since 1987 and they definately are not rude at all!
Liam76
said on 12/Feb/07
....................the end result is that guys with attitudes like his end up driving people who want to participate in good forums like these away, I mean, people just get sick of hearing it and being attacked every time they might disagree...................
D. Ray Morton
said on 12/Feb/07
In Glenn's defense, saying that someone is rude because you met them and they actually WERE rude doesn't necessarily make you look "dumb."
Now, 44-year-olds in 1987 Kiss Tour shirts...THAT looks dumb. (43 would be okay, though)
Liam76
said on 12/Feb/07
I regards to "Katie's" post, dude, what's your problem? I mean, she finds Geddy Lee handsome, so what, that's her right and that doesn't make her "anal" or "dumb" and it certainly doesn't make her "immature?" How exactly that would make her "anal, "dumb" or "immature" I have yet to figure out? Perhaps it's that you don't know what the words you're using actually mean? Not to mention dude, but perhaps you haven't noticed, but you're not exactly a stunner in the looks department yourself. From what I've seen you seem to be big on calling down and abusing anyone who doesn't agree with you like some sort of spoiled child. I think that if anyone here is acting "immature" and is suffering from a serious attitude problem it's YOU. What you said to her was totally uncalled for and you should be MATURE enough to apologize.
Glenn
said on 11/Feb/07
Thank you Lee.at least someone backs me on that.Gene is sexy compared to Geddy though.they both overdosed on ugly pills.
Glenn
said on 7/Feb/07
1991 to the right,1993 to the left.
Glenn
said on 6/Feb/07
Im trying to figure out if I was 5-7 in those pics.that would make Geddy 5-9.
D. Ray Morton
said on 6/Feb/07
I think he's got a cool look together now, with the shades and whatnot (a look which I believe was introduced to us around Conterparts). He's one of those cases where lookswise - at least presentationally-speaking - he's gotten better with age.
Nice new pic, Glenn. He looks 5'10"+ there. Were boots involved?
Glenn
said on 6/Feb/07
And then your an immature fan then.Geddy isnt anywhere near handsome for starts.hideous if you ask me or any girl I ever knew.and very rude.but he is indeed extemely talented.leave it to KISS,Rush and Slayer fans for being the most anal or dumb.
Katie
said on 6/Feb/07
Geddy Lee is very handsome...I've heard that he is 5'9.. I am a huge Rush fan and I disagree with those of you who call them rude names...it just makes you look dumb!
Glenn
said on 24/Oct/06
Padraig,Rob told me you wouldnt let this trash on the site again.and psycho,Ive been arrested several times jerkoff,all kinds of footwear and guesstimates put down.and usually they ask you.f*** off and get a life.
Glenn
said on 12/Oct/06
No problem Dr.Ray.that ggpow is one disturbed guy.judgeing me, yet never meeting me.and he wouldnt let up harrasing me.some jealous,vicious people out there.have fun gg.JAILS dont make you take your shoes off,jerk.at least not in crime town NYC.your an expert on me,jails,and Rush huh? gg? get some meds,if your not already on.your a very negative and angry headcase.
D. Ray Morton
said on 5/Oct/06
Leosgf, are you in the airport scenes of the documentary by any chance?
Thanks, RS; I'll check it out.
Thanks, Glenn. It probably sounded like a stupid question, but I'm always interested in the communication process that goes on in these situations - especially the more difficult/tense ones.
Leosgf
said on 4/Oct/06
Hi there
I'm From Brazil and when they came here in 2002 to record the Rush In Rio Dvd, i was on the airport to give them a warming welcome (a.k.a asking for photos and autographs hahaha)!
What i wanna say is i'm a 6'2 (188 cm) and Peart is DEFINITELY taller than me. He's probably 6'4.
And of course he didn't let me take a picture.. :(
He's shy
RS
said on 4/Oct/06
D. Ray, if you want to read about the arrest, check out the Naples Daily News. It is available online. The story was big over here.
Glenn
said on 4/Oct/06
6ft in heels.
Glenn
said on 4/Oct/06
Its all in communication.I had the right words Dr Ray.and sick timing.bumped into him.
D. Ray Morton
said on 2/Oct/06
"broke down the near impossible Elton last week.posed with me."
How did you do it?
D. Ray Morton
said on 2/Oct/06
Which son? Justin?
Glenn
said on 14/Sep/06
Have fun! hope you can still post,but uderstand if you dont.
Danimal
said on 14/Sep/06
Counterparts was their best album since 1982. It had rock, funk, groove, melody and was heavy as hell!
BTW Glenn, flying out tonight!!
Glenn
said on 14/Sep/06
Im a huge Billy Idol fan D.
Glenn
said on 13/Sep/06
Yeah,I loved Counterparts.return to more metal.loved Hold Your Fire then.not sure if itll hold up well now.Presto Im not to sure of.that Rap part still sickens me.
sf
said on 13/Sep/06
Yea, Geddy's voice is not for everyone, but he music is great from the early/mid 70's to early 80's. Haven't liked too much past "Hold Your Fire."
Danimal
said on 13/Sep/06
White Wedding and Rebell Yell Kick ASS!!
Glenn
said on 13/Sep/06
I like most Rush.70s stuff I love.but yeah,his voice can be irritating.new wave music influenced artist you wouldnt expect such as Van Halen,Rush and Punker Billy Idol.all 1982-1983.
Viper652
said on 13/Sep/06
Its their only song I really like though. Most of their music does nothing for me. Also Geddy's voice is not for everyone.
Danimal
said on 12/Sep/06
That's a great song Viper. Their best years were from 74-82.
Glenn
said on 12/Sep/06
Oh my.more weirdness.Chicago is in town too! I remember some TALL dudes in that band.and maybe a shorty or 2.I think its something like 7 or so members.probably wont bother.too much other stuff going on.
Glenn
said on 12/Sep/06
Oh.one friend of mine thinks Alex is taller than Geddy too.like most of you.however he ignores footwear and is bad at judging height.he thinks Geddy is 5-8.wait till I find my Alex photo with.if I do.we are the same height.caught him heeless.
Glenn
said on 12/Sep/06
Thank you Rob.at least you did something about it.want to talk about wildness and totally bizarre coincedence? my friend got a tip on Peart out of the blue today and got him to sign! he was here at I guess an airport connecting flights.I was sleeping,but dont mind cause if its my friends find,I usually work for him anyway,and wouldve had to get his albums signed.no way would he sign my albums too.lucky he obtained what he did,cause he is usually a one autograph kind of guy.what am I going to do if was there? get my friends lps done and measure him? no photos with as usual.he was somewhat nice,but perplexed as to how my friend knew and asked if someone was following him.some things dont change,at least he signed more than one.I was the first to get Alex to pose.Ill get Neil to do it one day.Im good with words.broke down the near impossible Elton last week.posed with me.so even the impossible can happen.
Viper652
said on 12/Sep/06
The only Rush song I like is subdivisions actually.
Danimal
said on 12/Sep/06
Rob, you deleted the part where I stated that there was only one Danimal and that I was just backing up Glenn, but I am definitely my own person with my own opinions. That's all.
Glenn
said on 12/Sep/06
CHICAGO is recently,in the last 3 years,the worst band ever,in rudeness.tied or surpassed Rush.flashing guns at the waist,is pretty low,demented and beyond paranoid for any Rush fan or dealer to put up with.maybe he had death threats.but he was always,since 1991,at least very unfriendly and never posed with a fan.though I just heard a couple people got pics with him recently.dont know details or if even true.
[Editor Rob: Ok, yes I have cleared off some of the posts on this thread as it was getting too heated and insulting. Enough ggpow, please let this thread rest in peace, or at least just discuss rush heights.]
sf
said on 10/Sep/06
Glenn - I am always dissapointed with your discussions of your encounters with RUSH. I've been a huge fan since the early 80's and it's dissapointing to hear that they act this way. Surprising, too, since they try to say so much in their music about this very kind of stuff. I believe your encounters, it's just sad if they do take this approach. You'd think this band, more than most, would go out of their way to appreciate the fans. Especially, too, since they haven't always been appreciated the way they should be.
Glenn
said on 8/Sep/06
Thanks Danimal.its amazing,when I read back on something and could swear there was no mistakes.well I see mistakes now.when your tired,you fuk updamn D,I was hoping you were a pansie.Im coming out! just kidding.seriously,thanks for the support.
Danimal
said on 8/Sep/06
Glenn, very well put! I'm with you 100% and no, I'm not gay ;).
D. Ray Morton
said on 6/Sep/06
Mrdeppness - just trying to levitate the situation!
Forget Dirk, Lerxst, and Milton Banana. How tall is Dukey The Dog? And what hair products does he favor?
And the wives, dammit, the wives! (Charlene looks about 5'5", Nancy about 5'8", and Carrie...not certain on her yet.)
"Listen to "Limelight." "
Yup. Or "Vital Signs" - nice commentary on the complex relationship between artist and fan. "Signals get crossed..."
"Animate" covers similar ground, no?
ggpow1
said on 6/Sep/06
This is what I understand their heights to be-Neil is 6'4", Alex is 6' and Geddy is 5'10".
Couldn
mrdeppness
said on 6/Sep/06
Fellas come one now. Let's talk about heights here.
Neil = 6'3"
Alex = 5'11"
Geddy = 5'9"
D.Ray Morton that was pretty funny haha. I'll get the cup ;P
Glenn
said on 6/Sep/06
The music they give isnt in comparison to the luxery they get in return.now I would NEVER think this had I not run into rude celebs and realise you gotta be kidding me,fans are their bread and butter. D-animal- thats what Ive been hearing too.the confusion with Alex in my eyes and maybe others,is that I noticed he was 5-10ish in heels.so wouldnt that mean that he is 5-8ish at best? Geddy appeared 5-9 to 5-10 in converse and other sneakers.Neil 6-2.Ill ask my friends again.they are the true Rush experts.
ggpow1
said on 5/Sep/06
Christ "Glenn", I suggest you get over it (and yourself). Did poor baby not get treated like he THOUGHT he should've? Listen, just because someone produces music that you happen to like does NOT mean that they owe you ANYTHING, get it? They don't owe you a chat, they don't owe you an autograph and they don
Danimal
said on 4/Sep/06
Glenn, hasn't Geddy always been shorter than Alex in every interview, concert and video over the years? I'm just curious.
Glenn
said on 4/Sep/06
Exactly Rob.
D. Ray Morton
said on 4/Sep/06
Celebrities don't owe us anything but a good performance.
(And a pint of blood, if they're feeling magnanimous.)
mrdeppness
said on 3/Sep/06
p.s. sorry folks about the typos. i didn't run through spell check.
mrdeppness
said on 3/Sep/06
First I want to comment about Rush being mean. I haven't actuually met them, but I did however get to see Geddy Lee on the very first signing of "My Favorite Headache" in New Jersey and needless to say he stood there more than double the time was said he would and made sure that everyone got something signed. He was pretty burnt out so they had to move the line along. I gave him a drawing I did of him and he seem appreciative in an exhausted sort of way. One thing everyone has to understand about Rush- they are egoists. Their pride is on their work. That does not mean they in any way are not grateful for their fans' support. Of course they love their fans. But Rush feels the best way they could show their love and appreciation is by constantly putting out great music with every album and tour. If they meet fans, that's a added bonus. They don't do it for the fame and the social connections. They just want to write quality songs and have people enjoy them. Other than that, if you are respectful in an encounter, there is no reason they wouldn't be polite in return. Neil Peart is the most anti-social of the band but is that part of his job to meet the fans? Once again, you really have to understand the men before you judge them. They really have more integrity overall as people than anyone in the music business. Their standards are the highest and completely self-imposed. Let's appreciate that instead of whining about who is nice. If you come across as an idiot they will treat you like one. If you are intelligible and courteous they will be the same. This is the trademark of dignified men. They give you what you deserve. Honestly I would have it no other way and wouldn't expect them to be superficial and pretend that everyone is a long awaiten friend. Listen to "Limelight."
NOW back to heights. I think these two posts were pretty accurate. John says on 12/Jun/06 Rocker Boy says on 11/Jul/06 I'm going to say Alex is 5'10" - 5'11" Geddy is 5'8" - 5'9" and Neil is 6'3" - 6'4." I guarantee you this. Here is the proof once and for all.
Click Here
In this pic taken in 1976 in their early 20's their heights differences are quite clear.
Click Here
Here is another taken about 2 yrs later, Hemishpheres era. Once again obvious.
Click Here
Twenty-six years later, in their late 40's and the height difference is exactly the same.
Click Here
Finally in this Eddie Trunk Interview Geddy is clearly the shortest and Alex is dead even with him with his knees bent. Geddy evn talks about Neil being a big guy. He is. Like Gary Cooper.
Glenn
said on 13/Jul/06
Your right on Geddy.WAY wrong on Alex.he is 5-9.Neal is 6-2.
Rocker Boy
said on 11/Jul/06
Neil is 6'3", Alex is 6' and Geddy is 5'10". Trust me on this.
D. Ray Morton
said on 16/Jun/06
"Maybe karma really does exist. If you know what I mean?"
You mean as regards the Prof? Ouch.
It's funny, because I'd heard many times how fan-friendly they *used* to be, to the point of accepting phone calls at the studio!
Neil has always struck me as someone who's best admired from a distance. Can't say anything *too* bad about the guy, though, as I've never actually met him and he did send me a very thoughtful note when I was a kid. He does *seem* slightly arrogant and elitist (I recently read a Q&A between Neil and the fans and some of his answers were admittedly quite terse), but I think when you take a guy who is majorly ill-at-ease with the spotlight to begin with and add a few disturbing fan encounters to that already precarious mix, you're going to end up with someone becomes soured and starts to shun it all just to feel normal.
Back on height...I just watched the Rio doc again yesterday evening and there are a couple spots wherein Geddy clearly looks 1"-2" taller than Alex. Geddy's wearing chucks and and Alex, sandals. Pretty weird, because I had always thought Alex was taller, too.
Glenn
said on 16/Jun/06
Im not big on karma,but I sure didnt feel devestated on certain Rush news.if there is God, forgive me.Lord knows my life wasnt grand.
ray
said on 14/Jun/06
Well that answers my question. Thanks Glenn. Maybe karma really does exist. If you know what I mean?
Glenn
said on 13/Jun/06
No way is Alex 5-11.and do I hate RUSH music? no.the 70s period sported some of the best METAL music of all time.I have COUNTERPARTS on vinyl,not a common item you know,presented it to Geddy for him to sign, and mentioned "look,COUNTERPARTS on vinyl",he said real snotty "congragulations".surprisingly signs it and drops the pen to walk away.many incidents like this.they always try to make you feel small.where as other insanely famous musicians will take an interest in what kind of vinyl I have and conversate with me.
Glenn
said on 13/Jun/06
Scott Glenn was very rude to me and my friends.he should be happy for the life he lives.he's no Brad Pitt,but Im sure he isnt struggling.Neil Peart is one the meanest,most miserable men to walk the earth.not one person has a photo with the guy and only one person I know has seen him in 12 years.he hides at econolodges and rides his bike to the venues sporting a gun toting bodyguard.he's a paranoid,miserable piece of s***.and I hope they read this.Geddy can be very,very snotty,the insanely ugly man that he is.and Alex is a dick too.Geddy is actually the most approachable.do you think I have unfounded anger that I make up off the top of my head? EVERY FAN AND DEALER feels this way about RUSH when they meet them.the nicest Geddy ever was,was during promotion of his solo cd.those guys turned me off so much,I havnt gone for them in at least 10 years,maybe 12.that said,out of curiousity,Im going to make a point to meet them next year when the new cd comes out.I hear nothing but the same BS in 2002.
John
said on 12/Jun/06
I've met both Geddy and Alex. Alex is definitely taller. I'm about 5'8" and Geddy seemed to be about as tall as me, or maybe just a little bit shorter. Alex appeared to be about 5'11".
Glenn
said on 4/Jun/06
Biggest bunch of A**holes I ever met.met many times that is.
ray
said on 4/Jun/06
I did'nt know they were a rude band.I thought that was a joke. Was there a specific incident that you remember Glenn. Can you elaborate on this?
D. Ray Morton
said on 4/Jun/06
No bursting here. Neil's always openly carried resentment and distain for anyone who would want to talk to him because of his being "The Great Neil." Seems like a bit of an elitist - has a real "don't these people have anything better to do" attitude. And Geddy always presented as someone who wasn't particularly friendly, either. Both seem to be very uncomfortable with fame and all of its trappings.
OTOH "Big Al" always seemed like someone who would be the friendly, extroverted sort.
Glenn
said on 3/Jun/06
1991.not to burst your bubble,but Rush is the rudest band ever.followed by Chicago.
D. Ray Morton
said on 3/Jun/06
Looks like the "Roll The Bones"/"Counterparts" era.
ray
said on 3/Jun/06
i think he looks cool! i love rush. they put out some really great albums. iam gonna guess this pic was taken in the early 90's.
ray
said on 30/May/06
i think thats one of the best pictures ever taken of geddy lee
Glenn
said on 10/May/06
3 1/2 Inches Frank.when will we agree?
Frank2
said on 9/May/06
Poor Stan. The IMDb strikes again! By the way, I met him and he's at least three inches tall! But that was when he was wearing huge lifts.
D. Ray Morton
said on 8/May/06
"as I've said before, it could be worse: The smallest actor in the world"
They're way off, as usual. He's no taller than 0'0"!
[Editor Rob: Glenn saw him...his estimate? 1/2 inch!]
Glenn
said on 8/May/06
Read what I posted Kiuru.
Glenn
said on 4/Mar/06
lifeson is 5-8 or 5-9.peart is 6-1.geddy is 5-10 tops.slightly under.
D. Ray Morton
said on 22/Feb/06
The more I look at pictures of the three of them together (I just got a book called "Contents Under Pressure," which has a lot of them), the more baffling it all is.
In some pictures, Geddy looks *shorter* than Lerxst, who looks nearly as tall as Neil - all in normal-looking footwear. Yet there's a scene on the "Rush In Rio" DVD wherein Geddy and Lerxst are standing right next to each other - both again in normal-looking shoes - and Geddy clearly looks taller by inches.
Similarly, in many pictures, Geddy appears shorter than Neil by only a mere 1.5" or so, and yet, in another scene from the Rio DVD, the two are standing next each other onstage at a soundcheck and Neil towers over Geddy by 4 or 5".
(Christ, this is starting to sound like an aptitude test: "If Neil is taller than Geddy, and Geddy is shorter than Lerxst, and Geddy's momma is shorter than Neil and Neil is taller than Dukey The Dog...")
At any rate...I'd bet that the IMDb lisitings are, as per usual, semi-educated guesses at best (and, btw, aren't they listing Lifeson at 6' these days?).
Alan
said on 21/Feb/06
Hang on,
The imdb lists Lee as 6'2'', Lifeson as 6'4'' and Peart as 6'4''. Am I missing something? They all (especially Lifeson and Peart) give the impression of being blokes.
Glenn
said on 4/Feb/06
correct on all D Ray.im actuallly impressed by your comments.you know your stuff.they are also the meanest band ever next to Chicago.very rude.
D. Ray Morton
said on 2/Feb/06
"5-9 and a half."
Whoa...really?!
That'd put Lerxst (Lifeson) at around 5'8.5" and Peart at around 6'1".
Thanks for posting the photo, btw.
Glenn
said on 1/Feb/06
5-9 and a half.
Danimal
said on 1/Feb/06
Yes, he's Canadian. He is one of the best bassists of all time. He is from the rock band Rush, who have been around for close to 40 years now. I thought he was much shoter than this. I was way off. Neil Peart (the drummer) must be 6'2"-6'3" (at least)
Tubbs
said on 31/Jan/06
Isn't he Canadian? Anyway, looks no more than 5'10 next to Glenn - he's nearer the camera.
[Editor Rob: yeh, changed that, possibly shorter...not got much to compare this guy with]