George Arliss Height
5ft 7 (170.2 cm)
British actor best remembered for roles in films Disraeli, The Man Who Played God, Voltaire, The House of Rothschild and Old English. In a book about Arliss - "The Man who played God" - the author mentioned
"Thin and austere, appearing taller than his five-foot, seven-inch height, Arliss was known for his trademark monocle."
You May Be Interested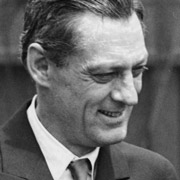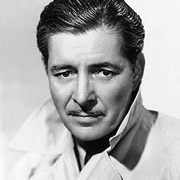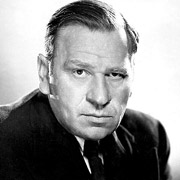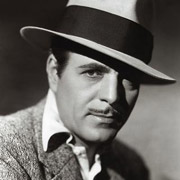 Add a Comment
12 comments
Average Guess (1 Votes)
5ft 7in (170.2cm)
Sam
said on 20/Aug/15
Burl Ives...even if you're not planning on doing a supporting actor winners height article right now, he deserves a page anyway.
w/ Sophia Loren & Anthony Perkins:
Click Here
w/ Christopher Plummer:
Click Here
bending a little w/ James Dean & Raymond Massey:
Click Here
w/ Paul Newman:
Click Here
w/ Gregory Peck:
Click Here
w/ Chuck Connors:
Click Here
w/ Robert Ryan:
Click Here
A true bear of a man, commanding but likable. I think it's hard to argue with his six foot listing...sometimes he can look maybe a half inch less, others, while straightening up his big frame, he could look near 6'1" to me.
Sam
said on 18/Aug/15
Curious to know if you can find a listing for Harold Russell, looks a solid 5'8" I think...maybe a couple inches shorter than Dana Andrews and a bit more than that under Fredric March.
[Editor Rob: couldn't see anything]
Sam
said on 18/Aug/15
Another supporting actor winner, James Dunn, listed as six feet tall here in the "International Motion Picture Almanac" (1940).
Click Here
Near Ray Milland here, looks maybe more 5'11"-5'11.25" a solid couple inches shorter but could have a slight disadvantage.
Click Here
Sam
said on 17/Aug/15
Moving and disturbing, Arch...pretty upset walking out of that film as I recall...an unusual one for Brando where's kind of passive in the lead role, giving the dramatic heavy lifting to Buttons, who was comedic actor. Anywhere from 5'5.5"-5'6" I suppose is possible for Buttons.
Schildkraut is another actor who unexpectably is very moving in The Diary of Anne Frank, to some extent in Emile Zola, kind of came off as a shallow fop in a lot of his silent roles & intentionally so in Shop Around the Corner.
Arch Stanton
said on 14/Aug/15
@Sam I requested Red Buttons a while back. Weren;t he and his wife in that film incredibly moving?
I think 5'5'.5.
Sam
said on 12/Aug/15
One more supporting winner, Red Buttons. This book has him at 5'6", pretty accurate I think. About 3 inches under Brando in Sayonara.
Click Here
Gunther11
said on 12/Aug/15
He has the face of a really tall man, if I didn't know he's 5ft 7 I would've guessed him at 6ft 1 or 6ft 2
Sam
said on 12/Aug/15
Another supporting winner I found a book listing for is Joseph Schildkraut. This book claims he was 5'11", which is a huge stretch.
Click Here
I had thought he looked a weak 5'8" but he was actually a bit shorter than Frank Morgan in The Shop Around the Corner, who you now list at 5'8". Maybe 5'7"-5'7.5" is a good fit for Schildkraut.
Sam
said on 12/Aug/15
Would like to help with that supporting list...I guess you got about 10 of the older ones to go, a smorgasboard of cool character actors.
Here's one Burl Ives, this book mentions his "six foot frame". Ives was a big guy, I think he was pretty close to the six foot mark.
Click Here
Arch Stanton
said on 11/Aug/15
@Rob Excellent list but I helped you out on about half a dozen of those which had been missing! You should create ones for Best Supporting Actor and Actress ones. An extraordinary number in 6 ft to 6 ft 1 isn't there? Just noticed you did downgrade Steiger to 5'9.75 afterwards after all. I've seen a few more of his films of late and got a strong 5'9 impression in each one. I think 177 is the best shout.
[Editor Rob: I will eventually do one for others, but it takes a while so I will do it in the future.]
Arch Stanton
said on 11/Aug/15
Yes, he could appear average height for his generation and not short.
Arch Stanton
said on 11/Aug/15
Thanks, requested him a few months back I think!!