George Sanders Height
6ft 2 ½ (189.2 cm)
English Actor best remembered for roles in films such as Rebecca, All About Eve, Foreign Correspondent, Journey to Italy, The Picture of Dorian Gray, The Ghost and Mrs. Muir, Witness to Murder, A Shot in the Dark, Samson and Delilah, and Village of the Damned. In the biography "An Exhausted Life", brother is quoted as saying George grew to be a couple of inches taller than himself, author describing Sanders as
"Six foot three and 200lbs"
.
There isn't a decent hotel in America. The beds are all too short; after all, I'm 6-feet-2. And the bathrooms are worse. There isn't a bathtub in American big enough for me.
You May Be Interested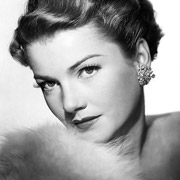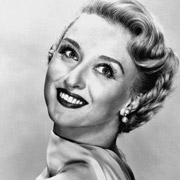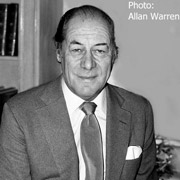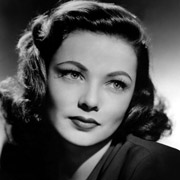 Add a Comment
50 comments
Average Guess (11 Votes)
6ft 2.73in (189.8cm)
Arch Stanton
said on 1/Nov/18
6 ft 3 during that period though was considered a ghastly height in Hollywood. Gary Cooper even said "never admit to being 6'3". It's possible Sanders claimed 6'2 for a reason.
Arch Stanton
said on 1/Nov/18
6'2.5 is always possible, but I must admit I always thought of Sanders and Peck as 6'3 guys. Unlike Heston who I always think of as 6'2 range.
RichnPaul
said on 30/Oct/18
In Village of the Damned, Sanders was a good two inches shorter than Michael Gwynn who's listed as being 6'4''. Sanders was only 54 at the time so he probably hadn't lost any height.
Arch Stanton
said on 28/Oct/18
Sanders was definitely taller than Joel McCrea in Foreign Correspondent. The downgrade makes no sense, he always looked a full 6'3 to me.
Rich Paul
said on 4/Oct/18
I'm watching an old movie where Sanders has a scene with Alan Napier. Sanders appears at least four inches shorter. The feature is Action in Arabia. These old movies are so much better at entertaining than the crap made today. They had terrific character actors, good scripts, expert direction and were well photographed.
Neelasish Sen Roy
said on 4/Sep/18
Rob, he was solid 6'3" at his peak not 6'2.5"
Tall Sam
said on 22/Mar/18
I think Sanders is standing a little loosely in that shot.
Gonzalo
said on 21/Mar/18
Next to Karl Malden. Looks shorter than 1`91. More around 1`88-89
Click Here
Rampage(-_-_-)Clover
said on 17/Mar/18
Rob, how tall do you think his brother Tom Conway was?
He's listed on the web at 6ft1
Rampage(-_-_-)Clover
said on 18/Sep/17
Looked every bit of this
Arch Stanton
said on 17/Sep/17
Looked 191 with John Wayne in Allegheny Uprising, barely shorter.
DC
said on 19/Nov/15
George is also well known and still remembered for playing the Saint in his prime. He towered over most of the cast in those films...
Steve
said on 13/Oct/15
Hurd Hatfield was about 5'10". I base that on several films he appeared in. He looked five inches shorter than Sanders in long shots. He was also visibly shorter than Peter Lawford.
Yoyo
said on 9/Oct/15
Rob, what would your guess be for Hurd Hatfield's height? He's usually listed at 6'. I think he looked 182cm next to Sanders in The Picture of Dorian Gray.
Arch Stanton
said on 4/Jan/15
Oddly looks shorter in Samson and Delilah though!
Arch Stanton
said on 4/Jan/15
Rob can you add a photo and films like Rebecca, All About Eve, Foreign Correspondent, Journey to Italy, The Picture of Dorian Gray, The Ghost and Mrs. Muir, Witness to Murder, A Shot in the Dark, Samson and Delilah, and Village of the Damned.
Jake: 1.84 m- 1.85 m
said on 28/Nov/14
He looked a solid 6ft 3in in the fine 1960 horror picture 'Village of the Damned'.
Sam
said on 26/Nov/14
Yeah, a proper 6'3" guy for sure.
Arch Stanton
said on 10/Nov/14
@Richard Sanders was about as good an example of a proper 6'3" as you can get from that period. Granger could look 6'3" but somebody said he wore lifts on occasions which he was probably wearing in scenes with Sanders to not look shorter.
richard crouchback
said on 8/Nov/14
Looked the same as Stewart Grainger (6'2") in 1951.
Arch Stanton
said on 16/May/14
Solid 6'3" yup, about 2 cm on Joel McCrea in Foreign Correspondent. He was a wee bit shorter Knowitall.
Arch Stanton
said on 19/Oct/13
@Baz He could look a strong 6'3" at times certainly. I think he was a text book case of a legit 6'3" guy anyway.
Arch Stanton
said on 27/Aug/13
Looks 6'3" in every film I've seen him in. Way taller than Gary Merrill in All About Eve.
Sam
said on 16/Jul/13
Does An Exhausted Life state 6'3" or 6'3.5" as user Baz claims?
Knowitall
said on 3/Jul/13
Sanders was the same height as six foot three Joel McCrea in Foreign Correspondent.
Baz
said on 1/Jul/13
His biography, An Exhausted Life, has him as six foot three and a half inches. He always looked taller than most of his male co-stars in most of his films.
Arch Stanton
said on 31/May/13
He looked a genuine 6'3" next to Laurence Olivier in Rebecca too.
Arch Stanton
said on 17/May/13
Watching A Shot in the Dark right now and I guessed him at 6 ft 3. Looks really tall compared to Peter Sellers who does look 5ft 8 rather than 5 ft 7 in the film.
Mr.V
said on 15/Feb/11
Here's a clip of "Man Hunt" where George appears next to 6'2.5 listed Walter Pidgeon .
Click Here
The two are in front of each other from 7.50 to the end of the video . Sanders looks a good inch taller than Pidgeon to me . I'd say it is more likely than George was 6'3.5 rather than 6'2.5 . He was also pretty much the same height as John Wayne in "Allegheny Uprising" .
Mr. Kaplan
said on 6/Feb/11
Same height as Joel McCrea in "Foreign Correspondent". They were either 6'2.5" or 6'3".
Shadow2
said on 25/Dec/10
George was consistently 1.5" to 2" taller than Stewart Granger in an early 1950's movie they appeared in. Granger was close to 6'1.5", and used lifts to be 6'3" in certain movies. George was easily a min 6'3", and looked it in all his work.
Ivan 6'2.25
said on 26/Jun/09
Correct, he might be between 6'1.25 and 6'1.5 in "A Shot In The Dark" comparing to 5'8.5 Peter Sellers.
Lionel
said on 11/Mar/09
had 4.5 inches taller than Peter Sellers in the Inspector so 187 cms in his early 60s.
adam
said on 26/Nov/08
Was Wayne really 1,5 inches taller?
Anonymous
said on 11/Nov/08
he had 2 inches taller than Robert Taylor.
Ivan 6'2.25
said on 7/Nov/08
He was nearly had John Wayne height by 1.5 inch so he might be very close to 6'3.
adam
said on 27/Oct/08
That`s ok. I`ve seen that. He was as tall as John Wayne in Allegheny Surprising, wasn`t he? He also looked about a foot taller than Peter Lorre who was about 5-3. So I`d say he was minimum 6-3 peak.
Ivan 6'2.25
said on 21/Oct/08
Adam i found pictures but I don't know how to add it.
Anonymous
said on 18/Oct/08
He had no more than 2 inches taller to nearly 6 ft Robert Taylor,as he confirmed, in Ivanhoe so at least 6'2 is the most accurate at this time .
Ivan 6'2.25
said on 17/Oct/08
He was 6'2.5 at peak.
adam
said on 12/Oct/08
In that film he looked clearly shorter than the other male star, no idea what`s his name, let alone how tall he is. But he looked tall in that film. At least 6-2.
Anonymous
said on 23/Sep/08
Sanders didn't look quite 6'3" by the time he appeared in "Village of the Damned." (1960)
Ivan 6 2 .25
said on 25/Jul/08
I found any photos of Hitch and Sanders but in the part that he had a phone called then after he walk near Hitch and I remember that he got nearly a head taller than him.
adam
said on 18/Jun/08
Ivan, could you put here the photo with Sanders and Hitch?
Ivan 6'2.25
said on 2/Jun/08
Yes 6 feet in bad posture,however I remember in Rebecca that 5'10 Lawrence Olivier top hair was in his eyebrow level so that mean between 6'2 and 6'3
By the way he is one of my favorites British actors alongside Lawrence Olivier,
and the 30s movie is Allegheny Uprising and he is slightely shorter than the Duke.
adam
said on 29/May/08
So he was 6 feet even? Rubbish..
I`d like to see that old movie where he is starring with John Wayne. It`s made in the 30s. Cant remember the name.. Maybe that would give some good comparison.
Anyway, very towering man.
Ivan 6'2.25
said on 23/May/08
Mostly closer to 6'3,I saw Rebecca a couples of weeks and I remember that he was 6 inches than 5'6 Alfred hitchcock.
Ivan 6'2.25
said on 23/May/08
Mostly closer to 6'3
adam
said on 9/Apr/08
Closer to 6-4 actually...
King
said on 2/Aug/07
great actor! appeared very tall in Rebecca.