Gene Tierney's Height
5ft 5 ½ (166.4 cm)
American Actress best remembered from films like Laura, The Ghost and Mrs Muir, Heaven Can Wait (1943), The Shanghai Gesture, Dragonwyck, The Razor's Edge, Leave Her to Heaven, Whirlpool and Advise and Consent. In a 1943 motion picture article it mentions her height and weight:
"She is 5 feet 5 1/2, inches tall, weight 122 pounds"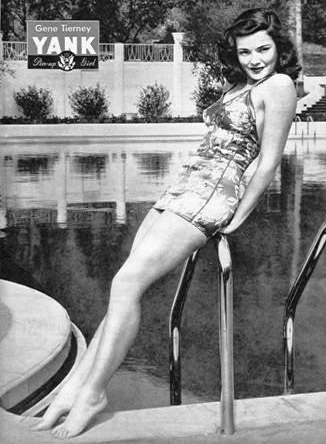 By U.S. Army (Yank, the Army Weekly) via Wikimedia Commons
Cameraman warned me that I needed to lose weight to photograph well. A certain thinness would add attractive contours to my face, he said. I mailed off a dollar to Harper's Bazaar for a popular diet the magazine featured. You were supposed to lose a pound a day without sacrificing any nutrition. I followed the diet religiously for the next twenty years, eliminating starches, living on salads and lean meats and small portions. I held my weight at 117, about right for my 5-foot-7 frame, and I developed contours and tested my discipline.
You May Be Interested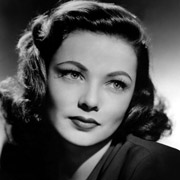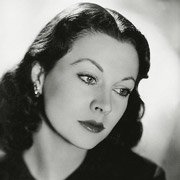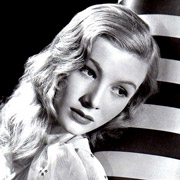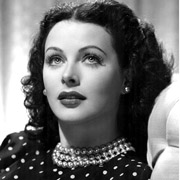 Add a Comment
12 comments
Average Guess (2 Votes)
5ft 5.5in (166.4cm)
Miss Sandy Cowell
said on 1/Dec/20
We had a grumpy old dinner lady called Mrs Tierney (nothing like Gene!) and she would hang around with another grumpy old dinner lady called Mrs Stevens.
One afternoon after lunch, I couldn't resist splashing Mrs Stevens's tights with runny mud, as it has just been raining and she was standing right next to a puddle. First of all, I stirred the puddle with a stick, so that the mud would come to the surface and then I kicked away for all I was worth.
I was sent to stand by the naughty hut wall to get told off at the end of break, but it wasn't much of a telling off and created a funny memory to keep in the archives of my mind. 👧
Gene Tierney gets 5ft5.5. 😁🌹
Arch Stanton
said on 5/Apr/15
Her in Leave Her to Heaven is a viable candidate for the most beautiful looking woman ever seen in a film. She just looked spectacularly gorgeous.
Anon
said on 25/Feb/15
Looked 5'7 next to Vic Mature in The Egyptian.
littlesue
said on 27/Dec/14
Never found any on her Arch, sad life with her catching German Measles off a fan and causing her daughter to be handicapped, suffered with depression too, On the film site she is listed ast 5ft 7 but I think 5ft 5.5 nearer the mark
Arch Stanton
said on 26/Dec/14
Perhaps add (1943) on Heaven Can Wait too to avoid confusion with the 1978 film!
Arch Stanton
said on 26/Dec/14
@Sue Have you read her biographies? I bet they're fascinating!
Arch Stanton
said on 26/Dec/14
Rob there's a typo on Whirlpool, there was a few movies with that title, perhaps add (1949) on it. Lovely in her prime yup, had a lot of problems soon enough though didn't she?
Sam
said on 22/Dec/14
I thought she looked rather petite most of the time, but in her bathing suit she looks more curvaceous in that photo, I wouldn't complain either way!
Sam
said on 15/Dec/14
Rob, could you also add The Shanghai Gesture, Dragonwyck, The Razor's Edge, Leave Her to Heaven, Whirpool and Advise and Consent to her credits?
Also, any way of getting a picture here? I think you'd be valid in arguing she was one of the most beautiful women ever in movies.
Arch Stanton
said on 22/Apr/14
Gorgeous woman. Looks taller next to Rex Harrison in The Ghost.
Shar
said on 13/Oct/13
In her autobiography she states she's 5'7", and this is listed in other places for her too, such as in ex-hisband Oleg Cassini's book. She has very long limbs (esp. arms) so I'd guess she is 5'7". In the 1943 article her height may have been downgraded since back then 5'7" was considered tall for an onscreen leading lady.
Sam
said on 27/May/09
Whatever height she was, she was the beauty of her time.