Greer Grammer's Height
5ft 4 (162.6 cm)
American actress, best known for playing Lisa Miller in TV series Awkward. On twitter she once gave her height:
"5'4 and a half!"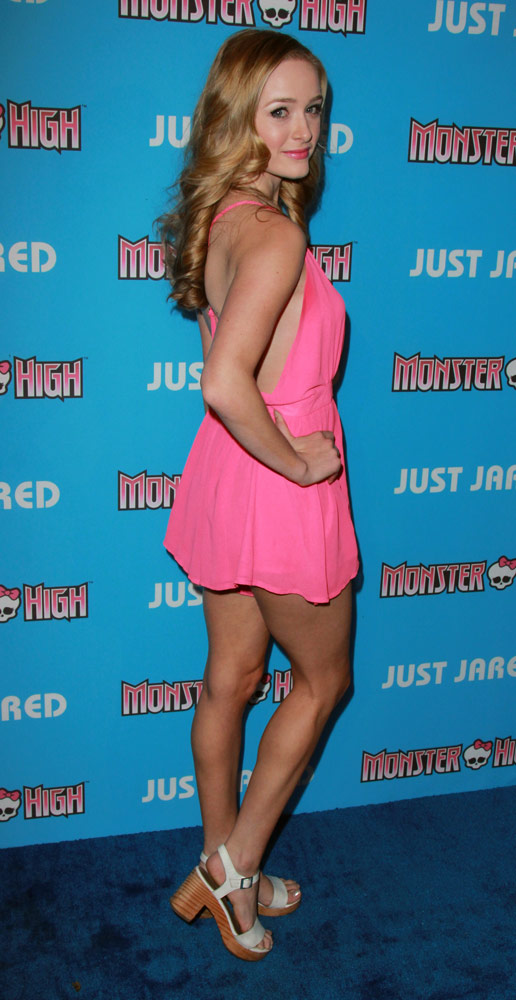 Photos by PR Photos
You May Be Interested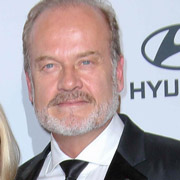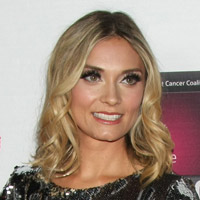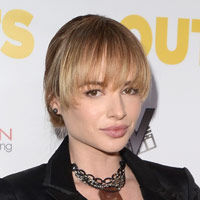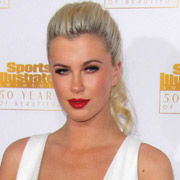 Add a Comment
7 comments
Average Guess (4 Votes)
5ft 4.81in (164.6cm)
KitKat
said on 16/Nov/18
She's sexy Rob, would you wear 4 inch pumps or normal 3 inch heels if you were a woman her height?

Editor Rob
If I were a woman - like Jenny - I might never wear any.
She's managed to never own a pair in her life. In fact, the only time she ever wore them was for photo/video for this site.

Sandy Cowell
said on 13/Nov/18
@ Tunman - That comment takes a great deal of beating on the interesting facts front!
I had not the vaguest idea that the powers that be are turning down the shorter sperm donor, and I don't like it at all. Diversity is part of life, and surely a kid who is artificially conceived and does NOT grow to at least 180cm shouldn't be made to feel any less of a human being. How wretched is that, and how awful is it to turn away a perfectly healthy sperm donor on the grounds that he is lacking a bit of height? How about taking into account that brains matter as well, for instance? Primarily, it is good health that is of greatest importance.
I knew that the average Roman was a great deal shorter than the man of today, but look at what they achieved! I wasn't aware that he stood just 5ft3, so thanks for that! I love historical facts.👍
It is so true that people are judged by their height and weight, and those who don't meet what is deemed ideal lose out. It is already out in the open that employers turn down overweight people because they take more time off for health reasons and aren't as professional to look at, not to mention their lack of self-control can come into question, but what on Earth can anybody do to change his or her height destiny?
It is high time that something is said, so well done for the large serving of food for thought, Tunman! 👌😀
Nik
said on 12/Nov/18
It's great that three members of the Grammer family are on celebheights!
Tunman
said on 12/Nov/18
@Sandy
unfortunately,it's something over our control in most cases
Well,actually with the progress of science,people can now "improve"the genes of the future child,I'm not sure but I heard that a condition to donate to the sperm bank is to be at least 180cm.If that's true,it could be easily explained as we assume most mothers don't want their child to be short.
The sad thing about height (and weight equally)is that it often determines perception people have from someone as you said.Do tall people realize that if the short and average people were not existing they wouldn't feel so dominating?You need everything to build a world.
Btw do you know that in the Roman empire the average man was only 5'3?Today's average Joe would have felt very tall same as he would feel very short the next centuries provided human height gets continuously optimized.
Sandy Cowell
said on 11/Nov/18
@ Rob - Do you know the height of the girls' Mum by some small chance? They probably took after her, or perhaps their Dad had a shortish Mum...
My Jim doesn't know what he's missing! Height can be a fascinating subject, as can anything to do with genes, but height in particular. It plays such an enormous part in how you are perceived by others, and can add to or subtract from your confidence!

Editor Rob
I'm not sure, he's had a few wifes.
Sandy Cowell
said on 10/Nov/18
I've never seen Greer before but, oh, what a stunning smile! In fact, she is thoroughly pleasing from head to toe...
Greer G can have 5ft4.5 from me!

Editor Rob
With a Father who is (was) over 6ft, she and her sister both ended around 5ft 4 range.
Nik
said on 8/Nov/18
I like her comment "5'4 and a half!"!