Greg James Height
6ft 4 (193 cm)
British Radio and TV Presenter. On one of his radio shows he claimed to be 6ft 4.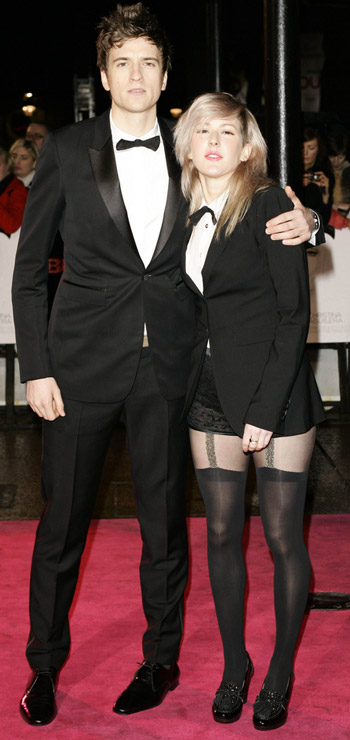 Greg and Singer
Ellie Goulding
Photo by PR Photos
Add a Comment
21 comments
Average Guess (7 Votes)
6ft 3.68in (192.2cm)
Junior Hernandez 1990
said on 27/Feb/19
Click Here
Look 6'4 1/2 next to 5'9 Luke Treadaway.
Marvin Andrew
said on 15/Nov/18
Looks like he needs one of those Bedstretch PillowShelfs - I bet his toes hang off the end of his bed whether he is 6.2 or 6'4 - cold toes that's why they point inwards on this picture
Allie
said on 3/Jul/17
I would have guessed close to 6'4 looking a head taller than Ellie G in heels.
Slim
said on 6/Jun/17
The rock with greg james
Rock is defo not the 6'4 he claims.
Click Here
skip to 20:30
Z187
said on 12/Feb/16
Just jogged past me at university, looked 6'4 in his running shoes
Shamrock
said on 17/Mar/15
well he was the same height as dara o'briain who looks a solid 6'4 though he doesn't have the best posture:
Click Here
JohnGB
said on 25/Feb/15
From what I've seen he seems more 6'3" than 6'4". Assuming Whitehall is 6'1, James doesn't looking anything over 6'3" in this:
Click Here
But admittedly looks around 2.5" taller in this one:
Click Here
I can believe 6'3.5" but not the full 6'4" personally.
Andrea
said on 17/Dec/14
In your picture he can look more 6'3 than 6'2, but 6'4 is just impossible just looking at him with JCB...
I mean, look at a 6' guy with a 6'2.75 guy:
Click Here
[Editor Rob: in the vertical shot look at his left leg. I don't believe James is standing as tall as he can and if he has a 5 inch eyelevel (possible as he doesn't have a small head) then he appears 6ft 3.5, with looser posture 6ft 4 isn't impossible there.

6ft 3.5 is a chance, but 6ft 3 flat I'm not so sure he'd be that short.]
Andrea
said on 17/Dec/14
Rob, here he is with Jamie Campbell Bower:
Click Here
You say JCB is a legit 6' in person, now, how the hell is that 4 inches? He looks 2-2.5 inches taller, is he another The Rock? Noway is he even close to 6'4!!!
[Editor Rob: he could be 6ft 3 range there, jcb I think might have fraction better posture in that shot, in the
Portrait shot
.
6ft 3.5 is a possibility, but I'm not sure he'd be much under that range.
.]
Greg
said on 30/Apr/14
Did Ellie Goulding not have time to get fully dressed that day?
jordydecke
said on 7/Dec/13
greg james with 6'8" greg davies here, I know they are both dropping height a bit but I think if both were standing upright there would be a 4 inch difference...
Click Here
MD
said on 3/Dec/13
Nothing, I imagine. He simply stepped and/or turned awkwardly for the shot. Seems clear to me that BOTH of them were being shot by a line of photographers. You can't focus on all of them, but you try.
fussen mussen
said on 30/Nov/13
What the hell happened to his leg?
Balrog
said on 17/Nov/13
He looks 6'3.5'' exactly comparing with Ellie Goulding and taking in consideration she has footwear advatange of course.
MD
said on 15/Nov/13
I still stand by 5'7.5" for Tinie Tempah, particularly after the pics I posted with him and Lewis Hamilton on his page. But, that's neither her nor there, I guess. Anyway, just for reference. But, it does appear that he's not a full 6'4", then.
jordydecke
said on 14/Nov/13
6'4 seems a legit claim, and even if he isn't quite that barefoot with most shoes he'd be the 6'4. Those guys in the pic MD posted (Treadaways) look to be wearing some big heeled shoes and possibly lifts.
Arch Stanton
said on 14/Nov/13
6'3.5"??
[Editor Rob: it might be nearer]
MD
said on 14/Nov/13
Rob,
How tall does he look here with Tinie Tempah the the Treadaways?
Click Here
Click Here
To me, he either looks a full 6'4", or maybe it's time to shave some half-inches off Tinie and the Treadaways, don't you think?
[Editor Rob: I don't think he looks 8 inches taller, having looked some more anywhere in 6ft 3-4 range is possible for him.]
Mathew
said on 13/Nov/13
Doesn't look like he has a foot on Ellie Goulding above. I'd say it looks about 8 inches, 8.5 tops. She's obviously got some footware advantage though. From this photo alone I'd say maybe a weak 6'3" but he could be a guy that would actually measure between 6'3" and 6'4".
[Editor Rob: is a chance he's 6ft 3 yeah]
lelman
said on 12/Nov/13
Saw him outside the BBC1 radio station a few months ago, didn't get very close but he did look really tall, 6'4" is a fair guess.
Arch Stanton
said on 12/Nov/13
LOL, 5 ft 7 WTF? Looks 6'3"-6'4".