Ellie Goulding's Height
5ft 4 (162.6 cm)
British Singer best known for songs such as Starry Eyed and Lights. In a 99scenes video interview she said of her height,
"I believe I'm Five Foot Four"
and that her shoe size was a 6UK.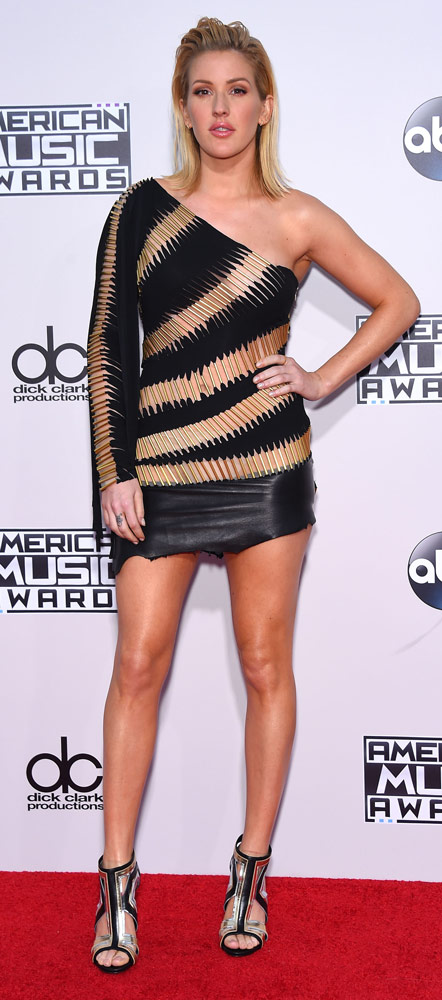 Photo by DFree/BigStock.com
You May Be Interested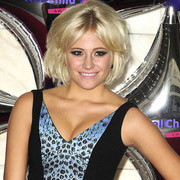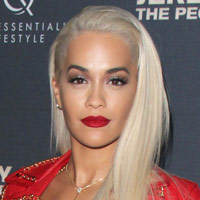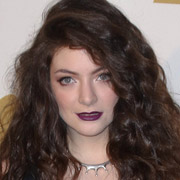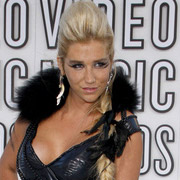 Add a Comment
36 comments
Average Guess (29 Votes)
5ft 4.43in (163.7cm)
Nik Ashton
said on 26/Mar/21
@ BilboBaggins - I agree!
heyyyyyyyy
said on 24/Mar/21
5'4.5"
Paul parisi
said on 2/Jan/21
Hi Rob and happy new year! How tall Do you think is Kygo?
Here Kygo with Ellie
Click Here

Editor Rob
can look a 5ft 9-9.5 guy with Ellie
Miss Sandy Cowell
said on 30/Dec/20
Oh dear! I forgot her kisses 'n' cats!
Here they are:-
X🐈X🐈X🐈X🐈X🐈X🐈X🐈X
Miss Sandy Cowell
said on 30/Dec/20
🎂🎶💐🎁 Happy Birthday Ellie! 🎁💐🎶🎂
Many Happy Returns to musical marvel Ellie Goulding, who turns the youthful, beautiful and confident age of 34 today!
I'm giving Ellie 5ft4.25 on her special day. 🌹😄🥀🥂💝
🎂🎶💐🎁🎂🎶💐🎁🎂🎶💐🎁🎂🎶💐🎁
Miss Sandy Cowell
said on 19/Aug/20
I haven't given the cat-loving Ellie a comment for ages so here's a guess for 5ft4.5 and a couple of cats:
🐈🐈😁👍💐
The French Dude
said on 12/Aug/20
A strong 5'4, 5'4.5 maybe
Stranger things fan
said on 24/May/19
5'4 or 5'5
Eric W Tam
said on 4/Apr/19
Was I hallucinating or was she once listed as 5'9 on Google?
Nik
said on 28/Aug/18
@ Sandy Cowell - We could call 'er Elle!
5'4"✔️!
MAD SAM
said on 24/Aug/18
Won't disagree to her claim, use to think her as a 5'5" but gonna give her strong 5'4" at 163 cm
Nik
said on 18/Nov/17
Ellie is between 5'4" and 5'5"!
JINNY90
said on 11/Sep/17
Here she is with 5'7 Davina Mccall . There isn't even 2 inches between them . Elle must be about 5'4.5". Davina's 5'7 claim is very questionable.
Kelly
said on 22/Jul/17
She is 5'6" or 7 I think
Nik
said on 2/Jul/17
Yes she is a solid 5'4"!
Kelly
said on 1/Jul/17
Yea solid 5,4 taller than I thought
Mendes_
said on 26/Apr/17
I'd say around 5'4.75", but what the hell is she doing with pink hair? I thought she dyes it blond and only blond lol
Sandy Cowell
said on 4/Mar/17
Is Ellie really only 5ft4? I would have said 5ft5 at least! I'll go along with halfway between the two heights - 5ft4.5, but I still think she looks 5ft5!
(I'd like very much to use some of her pink hair colourant! I'm getting quite into statement hair colours, especially when they match the clothes on a special night out!
👰
👗 👏
hihi
said on 13/Feb/17
always looks short and dumpy to me
Warren
said on 29/Jan/17
Ellie is my fav beautiful singer and she is 165cm to me
BilboBaggins
said on 20/Oct/16
Solid 5' 4". Not short, not tall. Average height for a girl from the UK these days.
Dom
said on 9/Oct/16
She's at the very least 5'5"
Hello7777
said on 13/Feb/16
She is definitely pretty tall for a girl
Click Here
she's tall as the model!
Anon
said on 9/Dec/15
Dudes, she is can't be shorter than 5' 4". She doesn't even look dwarfed by the VS models in the VS fashion show I'm watching now. I'm actually surprised she is only 5' 4" cause I've seen her on stage in person and she looked taller than that.
plus
said on 12/Oct/15
you should a thread of his boyfriend Dougie Poynter (McFly) who appears listed at 5'8,5 (174 cm). He is the shortest in McFly. I guess he could be around 173 cm
Here is Ellie with Dougie (no shoes)
Click Here
Rampage(-_-_-)Clover
said on 17/Feb/15
Thought she was taller!
Arch Stanton
said on 20/Nov/14
I just saw a photo of her in a long black coat which made her look much shorter than this.
Chris
said on 15/May/14
Is her head over 9 inches? She has a big chin

Editor Rob
might be near 9 inch but over i'm not sure
Dom
said on 21/Apr/14
She was on Ellen and she was barefoot and she looked barely any shorter than 5'7 Ellen in shoes...
Sophie
said on 25/Oct/13
She said she was 5'4 in this interview where she had to give 9 facts about herself.
mike
said on 21/Sep/13
she is a firm 5 ft 5 i met her at the gym and im 5 ft 7 in trainers and i was noticibly taller than her
Kyle
said on 27/Mar/13
I agree that she is notably shorter than 5'4. She was on a german television show this Monday and here is a press pic with the whole cast:
Click Here
The other girl on the far left side (Palina) is 5'7 (as stated by her agency:
Click Here
), while the second guy from the right (Klaas) is no more than 5'9.
Sam
said on 1/Feb/13
She is ALOT shorter than 5'5!!!i saw her in urban outfitters in London,im 5'5 and she was very noticeably shorter probably by about 3 inches i was really shocked,thats why i looked up her height haha.also such a sweetie,she was so friendly and polite!
Conti
said on 1/Jan/13
I would say 5'4 without heels.
Ella
said on 21/Nov/12
5'4 if not 5'4.5.
jj
said on 23/Oct/12
she looks about 5'4.. i guess her neck is long.