Rita Ora's Height
5ft 5 ¼ (165.7 cm)
British Singer best known for songs such as R.I.P, How We Do and Hot Right Now.

Photo by kathclick/BigStock.com
You May Be Interested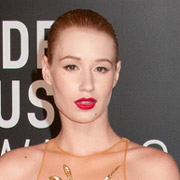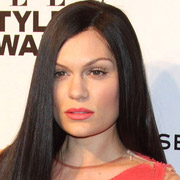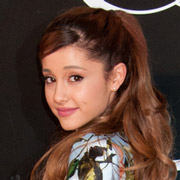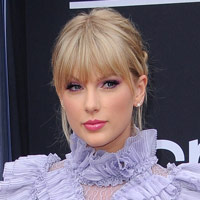 Add a Comment
51 comments
Average Guess (51 Votes)
5ft 5.39in (166.1cm)
Jade Aimers
said on 9/Mar/21
165cm
Nik Ashton
said on 28/Nov/20
Look at this:
Click Here
It's so great to give her her 50th comment!
Miss Sandy Cowell
said on 26/Nov/20
💝💐🎂Happy 3️⃣0️⃣th Birthday Rita!🎂💐💝
Many Happy Returns of the Day to Rita Ora, who turns the BIG 3️⃣-0️⃣ today. This thoughtful young lady, and I believe her mother too, were helpers in the big lockdown this year. What heroic people they are; in fact, every helper is, of course! 👌😁
5ft5.5 🥂👱‍♀️🎈
💐🎈🎂💝💐🎈🎂💝💐🎈🎂💝💐🎈🎂💝
Miss Sandy Cowell
said on 7/Oct/20
Thoughtful Rita gets 5ft5 and many thanks for helping out during the coronavirus lock down.
😁👋
Sandy A Cowell
said on 8/Apr/20
I've heard that Rita is helping people in these trying times! I take my hat off to her for her efforts.
5ft5.25 XXX 💗😉👍💐
Miss Sandy Cowell
said on 26/Nov/19
💐🎂🎁🕯️ Happy Birthday Rita! 🕯️🎁🎂💐
Rita Ora is 29 years old today. Let's hope it's a great one.
5ft5.5. 😁👍
💐🎂🎁🕯️💐🎂🎁🕯️💐🎂🎁🕯️💐🎂🎁🕯️
Monkeyknees
said on 11/Nov/19
5ft 5.5in looks about right to me. Beautiful woman in the flesh, too.
Nik
said on 6/Oct/19
I have seen her listed as 5 ft 5 3/8 on an online site!
khaled taban
said on 6/Jul/19
5'5.5" max.
MAD SAM
said on 24/Aug/18
5'5.75" at 167 cm might be a possibility for Rita Ora !
Nik
said on 8/May/18
I like her trainers! I think that Rita can pull off 5'5.5"!
JB - 5'9
said on 5/May/18
@Editor Rob: could you help me out Rob? My girlfriend's friend got to meet Rita and was about half an inch shorter than Rita. Based off the average guess I assume my girlfriend's friend is about 5'5 flat. My girlfriend's mate's eyes reach my girlfriend's bottom of nose. Does this make my girlfriend a strong 5'6 potentially?
Don't worry if you don't know, I was trying to work out typically as my girlfriend doesn't know.

Editor Rob
She might be nearer 5ft 6.

At times Rita herself has pulled off looking near 5ft 6 too!
Nik
said on 20/Nov/17
5'5.25" - 5'5.5"! Ilike her trainers!
Nik
said on 19/Nov/17
5'5.5" is possible for this pretty young lady! No more though!
DrayB
said on 16/Nov/17
I believe she is 5'7. She was the same height as most of the models on ANTM cycle 23.
May
said on 5/Apr/17
She looks 5'5.5"-5'6" next to other celebrities.
Rob
said on 13/Feb/17
Click Here
Judging from 2:00 it looks like hyunas about 5"2
Chris
said on 5/Feb/17
Closer to 5"6 looks a lot taller than this due to absurdly high heels
xz
said on 31/Jan/17
How tall would you say Hyuna is then?
Click Here

Editor Rob
without knowing if their heels matched, they could be 3 inches apart.
Justine
said on 26/Jan/17
Rita Ora dwarfed Emily Ratajkowski when they presented together.
anon
said on 8/Jan/17
Rita could be a bit taller than 5'5 but those pics with Brown he has dress shoes those heels she has on must be massive easily must give her 6 or 7 Inches, Its so hard to guess a lot of girls height when wearing high heels.
Unless you are at least 5'11 as a guy you will appear not that tall or taller than most these girls on nights out, most younger ladies nowadays tend to wear high heels even girls who are likely 5'7- 5'10 barefoot.
FatehL
said on 8/Nov/16
Rob do you reckon she is 5'5 on the dot, or a little taller or shorter?

Editor Rob
chance of her being a bit taller, moreso than a bit under I feel.
Sam
said on 8/Oct/16
How tall are Sama and Haya Khadra according to this image ?
Click Here
J.Lee
said on 18/Sep/16
Rob how tall is Rita in these crazy shoes?
Click Here

Editor Rob
these are the kind of heel sizes that Lady Gaga loves to wear.

Elevating themselves 8 inches above their barefeet height. Those certainly look like 8-9 inches total! If I met Rita when she was wearing those, I'd probably be staring at her cleavage!
melisentia
said on 22/Aug/16
Looking at this picture, how does anyone come to the conclusion she has short legs? It looks pretty long to me.
Allie
said on 17/Aug/16
5'4-5'5. She looks like the daughter of this gypsy family that lived near my mom's area in England. Almost exact same looking nose. It almost shocked me the first time I saw Rita haha.
Tall girl
said on 30/Jul/16
She's taller than Beyonce and Gwen Stefani, same height as Georgina Chapman and Kate Moss, a bit shorter than Dakota Johnson so she's likely 5'6-5'6.5".
giant
said on 18/Jun/16
5'4.5"/164cm
John
said on 18/May/16
Rob, she only looks like an inch or half shorter than Chris Brown in heels who you have listed at 6'
Click Here
Click Here
Click Here
Is it becuase the floor might not be flat or do 7 inches heels really exist?

Editor Rob
sometimes she does wear big heels, she also can look a bit over 5ft 5, so it is possible she is 5ft 5.5 range.
pj
said on 5/Sep/15
this listing seems more accurate. she comes off as more average height in photos. she also has short stubby legs.
Duss
said on 5/Aug/15
I thought 166cm Rob ?
Umm...
said on 12/Jun/15
For anyone who wants to comment about Rita Ora being a Rihanna or Beyonce wanna-be, understand the following. It is likely she was a fan of Beyonce/Destiny's Child growing-up. However, unlike the aforementioned soloist, Ora actually writes & produces songs. Before coming to the forefront she paid her dues working behind the scenes on music for Rihanna & Beyonce. And the hair, make-up, & clothing style that the other two ladies were sporting a few years back had been "jacked" from this girl. Which is probably why she wears such crazy outfits now - to differentiate herself. On top of that, her live vocals are the best of the three.
(I'm not an avid listener of any of these performers. I find the behind-the-scenes of the business more interesting than the music these days.)
M
said on 8/May/15
@luise Cara is just one inch taller then Selena Gomez, so that means Cara is just 1.67-8m tall
louise2002
said on 28/Apr/15
she is as same height as cara 170cm
Ally
said on 14/Apr/15
She looks around 4-5 inches shorter than Iggy so she can't be taller than 5'5. Even 5'4 seems fair.
meva
said on 16/Feb/15
I was on a flight to JFK with her yesterday and she didn't look more than 5'5" tops, much younger looking and prettier in person.
Kendallnotjenner
said on 24/Jan/15
She looks around 5.6 - 5.7
AndrewS
said on 31/Dec/14
@Bishop based on these photos, 5'6 is possible?
Tam Styles
said on 19/Sep/14
Aw she looks adorable in this pic!
TJE
said on 14/Aug/14
@ PMP
Rihanna wannabe? Really? In what way has she copied Rihanna?
5'5 is correct. No more. You could argue 5'4.75, however.
Meemee
said on 10/Jun/13
I think 5'5 is about right for her. In pictures of her standing next to Harry Styles in heels, she's still about two inches shorter. I think HS is at least 5'11 or 6'0. And Cara D is 5'9.5 not 5'8, but often wears sneakers or boots while Rita is in heels.
PMP
said on 18/May/13
i wonder how tall is the heels which hiding in her long dress.
her shape just look ridiculous.
Click Here
it might be 6"-7" heels. lol
This Rihanna wannabe just wanna look tall as Rihanna.
5'4"-5'5" for Rita ora
yo
said on 19/Feb/13
She is about 5'4 because Cara Delevingne is 5'8 and rita is shorter than her!
Wind
said on 10/Dec/12
Def 5'5''. I met her in Albania and took a picture with her (if u show me how I'll upload it) during our independace day concert and she was about my height or a bit taller. I am 5'4.75''. She's not british though, she's Albanian (from Kosovo) and totally gorgeous like all Albanian girls :D
Hov
said on 2/Oct/12
She has to be about 5'8 or 5'9 because at the vmas she was wearing heels and was the same height as Chris Breezy who is about 6'1-6'2 and he had dress shoes on
Cory
said on 23/Sep/12
She needs an upgrade. She was the same height as beyonce and she had flats and Beyonce had heels. I think 5'8-5'9 is about right.
Lee
said on 9/Sep/12
She looks around 5' 8 - 5' 9. I don't see her being 5' 5.
KT
said on 9/Sep/12
Just watched the VMA's and she presented with Demi Lovato and noticeably towered her. If Demi is 5'2-5'3, Rita wouldn't have looked as tall as she did she is 5'5. I definitely think she's taller, maybe 5'7-5'8.
Vikki
said on 5/Sep/12
She looks so much taller in her videos! I thought she was around 5ft6-5ft8
Anonymous
said on 14/Aug/08
This guy has such a stocky build that he appears to be only of average height.