Harry Maguire's Height
6ft 4 (193 cm)
English professional footballer, who has played for Leicester City and Manchester United. He has been listed as "Height: 6'4" (194cm), Weight: 15st 10lbs (100kg)"
You May Be Interested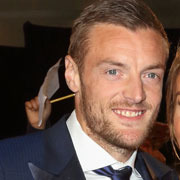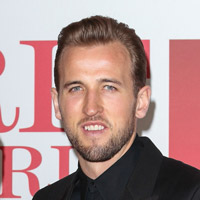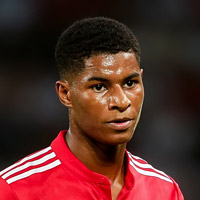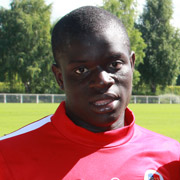 Add a Comment
40 comments
Average Guess (28 Votes)
6ft 4.09in (193.3cm)
recapa
said on 30/Mar/21
i think that 6ft3.5 would be a better listing but i doubt that he,d be lower than that.matic can have his 6ft4 3/8 listing that would make the difference between,em around 5/8 inch(2cm)
gnihteht
said on 13/Mar/21
@Rob i think he's more in 191.x cm range. A team photo taken recently showed he's shorter than Matic by at least 2cm, maybe 3cm given his thick hair made him looks taller too :
Click Here
IMO a downgrade to 191.x cm is more accurate

Editor Rob
he sometimes looks 6ft 3.5, but I would say has a pretty big head.
recapa
said on 3/Mar/21
changed my mind weak 6ft4 like it.192-192.5cm range
recapa
said on 19/Oct/20
solid 193cm
Johnny 181-182 cm
said on 28/Aug/20
@Rob do you think he really weighs 100 kg? I would have guessed not more than 95.

Editor Rob
I am sure at some stage he weighed that, but could have slimmed down a few kg.
RJT
said on 25/Aug/20
Doesn't seem to be a decent folk
Click Here
Or it's actually more on the common side in England & UK Rob? lol

Editor Rob

I don't know much about his Greek holiday, but he looks the tallest out of his brothers.
pov
said on 7/Jul/20
Rob, who do you think would be taller or have the edge him or Matic? I think Matic

Editor Rob
Yeah, I'd expect Matic barefoot to be taller than Harry.
Chris Junior Hernandez 1990
said on 25/May/20
Look as low as 205 lbs for his 6'4 frame not sure where did the 220 come from. Considered muscle mass and he have torso that look quite slim match to his legs still don't think he could be much over 205.
Miss Sandy Cowell
said on 5/Mar/20
⚽🎂🎁🎉 Happy Birthday Harry! 🎉🎁🎂⚽
A Very Happy 27th Birthday to Harry Maguire!
6ft4 for one ace footballer. 😂👍
⚽🎂🎁🎉⚽🎂🎁🎉⚽🎂🎁🎉⚽🎂🎁🎉
Chris Junior Hernandez 1990
said on 21/Oct/19
Maybe he ever hit near 100kg. But look under 210 now.
K.A 188 !
said on 4/Sep/19
He does look a big but 6ft4. .. Never immagined then he must be a weak 6ft4 probably 191-192 range guy.
6'1 guy
said on 3/Feb/19
Seeing the leicester vs mu matches tonight. In a free kick he run across matic. I was suprised that he look at least 1-2 inches taller than matic.
Nik
said on 20/Jul/18
@ Sandy Cowell - Yes, at 6'4" you would expect him to be! Thanks for that!
Sandy Cowell
said on 20/Jul/18
@ Nik - I really think he is the tallest of the England players from what I've seen.
Nik
said on 19/Jul/18
@ Sandy Cowell - I would love to know if Harry Maguire is the currently the tallest England international, I think he is you know.
It would be interesting to see Nick Pope being given a page!
Sandy Cowell
said on 16/Jul/18
@ Nik - ....and that means, if the 6ft3 listings for Nick Pope are correct, Harry Maguire IS the taller of the two!
Nik
said on 12/Jul/18
@ Sandy Cowell - I do not believe that Nick Pope is on celebheights, hopefully Rob will add him! Anyways all I have ever seen are 6'3" listings for Nick Pope!
jessman
said on 11/Jul/18
Nick Pope must be 6'6. Look at him in the England World Cup Squad photo or in the Burnley FC Squad photo.
Sandy Cowell
said on 11/Jul/18
@ Nik - No, there is no Nick Pope on Celebheights. All the Popes are female, accept for the Pope himself!
⛪️☀️
Sandy Cowell
said on 11/Jul/18
Good luck with tonight's match! Score many lovely goals!
⚽️🏆👍
Sandy Cowell
said on 11/Jul/18
@ Nik - Hey, we will have to keep an eye on Cj's suggestion of Nick Pope being the tallest of our players. As there are irregularities with the entries FIFA offers, it'll have to be up to us to draw our own conclusions! I have yet to check out whether Nick Pope is listed on Celebheights.
Sandy Cowell
said on 11/Jul/18
@ Tunman - Hi there! It's amazing that you should have chosen the name 'Bill' to cite as tall! I just recently left a comment on a tall 'Will' (I chose the second tallest), because I found that people by that name average out at over 6ft on Celebheights. Of course, as they are both short forms of the same name, it does make you wonder!
However, I can't believe there is anything more than coincidence involved, of course. Obviously one huge Will, as in Sampson, or one ginormous Christopher, as in Greener, is going to push the whole lot right up average-wise, and conversely, a particularly tiny one will do quite the opposite!
If any doctor came up with calling a boy a name in order to grant his parents' wishes to have a tall or short addition to their family, I for one would wonder whether he/she is in the correct profession! But there is a great deal of truth to be said about names going hand in hand with certain religions and classes of society.
I hope you are well Tunman! Cheers, and nice 'chatting' to you.
russell
said on 11/Jul/18
Rob, how much height spiked football shoes give ?

Editor Rob
An inch at most
Sandy Cowell
said on 10/Jul/18
@ Rob - I see! That makes sense! 👍
Rampage(-_-_-)Clover
said on 10/Jul/18
That photo w/h Gazza is painful to look at
Tunman
said on 10/Jul/18
@Sandy
Harry isn't the most impressive name height wise,Bill is near 6'1 on average.Obviously you'll need a larger sample to get a true idea of the average.
Imagine your doctor saying:Wanna have a tall guy?name him Bill!or Tired of having big dudes in your family?Opt for Ian as a first name (just under 5'9.5").Could be funny.
Are some names attracting more success than others?Could be ridiculous but in my country it definitely plays a role especially that it sometimes is an indicator of social class or religious beliefs.
Nik
said on 9/Jul/18
@ Sandy Cowell - I don't think so, I do believe he is the tallest England player!
Good luck with your "Harry" search! It has to be said that this particular Harry, the one from up North, can have 6'4"!
Sandy Cowell
said on 9/Jul/18
@ Rob - Yes, That sounds like fun!
👌😋🎈
Cj
said on 9/Jul/18
Nick pope is the tallest he is listed 6'3. But in fifa 18 hes listed 6'7 and in the england team photo hes dwarfs jack butland who is about 6'4 or 5
6'1
said on 9/Jul/18
Not that much taller than Pickford on some pictures for some odd reason but taller than Kane? Anywho he's closer to 6'3 to me than 4. I could be wrong I'd go with 190 and 192-3 in boots
Sandy Cowell
said on 9/Jul/18
The average Harry is just over 5ft10.5. If Prince Harry is added to the page, it will push the average up a bit!
How about it, Rob?

Editor Rob
Unfortunately he's stored as 'prince harry' so I can't do anything without changing actual stored name.
Sandy Cowell
said on 9/Jul/18
I think, from my observations so far, that this particular Harry is the tallest of the England team.
There isn't anyone taller folks, or am I mistaken?
Harry seems to be a tall man's name! We have this one, our England captain, Harry Kane, and of course, who can forget the newly-married Prince Harry? All these boys are well in access of 6ft.
I think it's time to take a trip to the 'Harry' page, and see how tall the average Harry is!

Editor Rob
It will be interesting over time and with big samples of names (50+) to find out the tallest famous people by first name.
jessman
said on 8/Jul/18
Think he is more 191-192cms. Looked no more than this during World Cup. He had been listed 6'2 a year or so ago.
Mel
said on 8/Jul/18
He's not taller than Eric Dier.
Canson
said on 8/Jul/18
He doesn't look a legit 6'4" to be honest. He may be Pique's size at a weak 6'4 (192-192.5 range). Remember that Ibra also claims 196 when he's 194 range
Bazza
said on 7/Jul/18
Looked 6'3 tops in an interview next to Kane after the Sweden game.
Junior Hernandez 1990
said on 7/Jul/18
Doesn't look over 210 lbs on the field.
Nik
said on 7/Jul/18
Ha ha! I didn't know he was on until now! What a way to celebrate your arrival on celebheights!
Sandy Cowell
said on 7/Jul/18
Ha ha ha Rob! I notice he has gone up on the very day he scores for England!
🇬🇧🇬🇧🇬🇧🇬🇧🇬🇧🇬🇧🇬🇧🇬🇧🇬🇧🇬🇧🇬🇧🇬🇧🇬🇧🇬🇧🇬🇧🇬🇧
Sandy Cowell
said on 7/Jul/18
Well done you 6ft4 hunk! 😋👍 ⚽️🏆