Helena Christensen's Height
5ft 9 ¾ (177.2 cm)
Danish Model. Danish agency 2Pm listed her 177/5'10. In The Sunday Times (18/10/09) she mentioned her height saying
"I'm 5ft 10in"
. An older agency modelling card listed her vital stats as height 177/5ft 9.5, Dress Size 10-12, Bust 35.5, Waist 25.5, Hips 35in.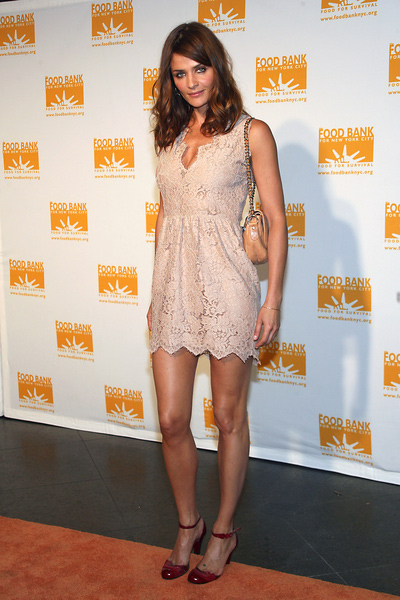 Photos by PR Photos
You May Be Interested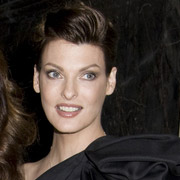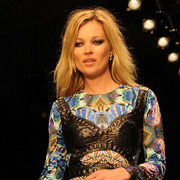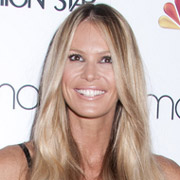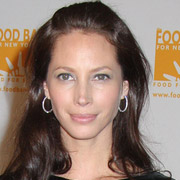 Add a Comment
55 comments
Average Guess (11 Votes)
5ft 9.48in (176.5cm)
LV
said on 2/Aug/20
I have stood next to her in high heels and she was wearing kitten heels. I was the same height. I really think she is around 175cm at the most.
anca
said on 13/May/20
1.73-1.74
A Little taller than Naomi, Cindy a lot shorter than Claudia
anca
said on 28/Apr/20
1.75
Lazar99
said on 5/Nov/19
I don't agree with Rob on this one at all , almost 5ft10 c'mon !!
I could buy strong 5ft9 , probably 5ft9 1/2 at the very maximum.
khaled taban
said on 12/Jul/19
5'9"-5'9.25"
HauteCouture97
said on 16/Feb/19
Solid 5ft 9, no more no less.
Allie
said on 11/Jun/18
Rob how tall do you think is her son? I think he's 18 right now and this was back in late 2017. Not the perfect angle but he always looked pretty tall!
Click Here

Editor Rob
Looks like he is over 6ft now...with parents in the 5ft 9 range, it would have been expected he could have grew over that mark.
Anonymous
said on 9/Jan/18
She looks 5'9.75 in barefoot/flat shoe photos next to 5'9.5 Norman Reedus as well as her current partner Paul Banks (who's also around 5'9.5 judging from this picture with Reedus Link:
Click Here
)
Could see an argument for 5'9.5 as well but no way is she any lower...
John
said on 7/Jan/18
on that pic her eyes come up tp Elle's nose. There are many others you could have picked that clearly show she is much taller
John
said on 5/Jan/18
Here is why I can't believe anything I read on here. Elle Macpherson (at a GQ event on wireimage from a while ago...look it up and you will see). Is at least 3 inches taller than her, yet, Elle is all of the sudden 5-11 and Helena is 5-10. Seriously???
Editor Rob:
I'd say there was about 2 inches between them
Click Here
. I don't know if their heads are the same distance from camera though, but one thing I'd say is there some distortion: the left side is taller than the right side, you can see it by virtue of the frame behind them and the other wood frame on the right of the photo.
MaryAnne
said on 25/Nov/17
Her leg length is 1,11 cm. Leggy brunette.
interval
said on 12/Oct/17
Hey there Rob. I can't get the URL but look up Brooke Shields and Helena's instagram. Helena towers over Brooke and on Helenas account it shows her shoes. Let me know what you think if you take a look into it.
Anonymous
said on 23/Sep/17
I believe she's a full 5'10 (1.78). Recently she was walking down the runway for versace '18 with Claudia, naomi, Cindy, and Carla. She looked as tall as Claudia. I'd say upgrade her rob to a full 5'10
MaryAnne
said on 20/Jun/16
She was beautiful
Ed
said on 1/Mar/16
She looks 5'10 but sometimes I think different about her height when she stands near 5'11 tatjana patitz.
Ax
said on 12/Sep/15
My ex boyfriend dated her for a few years. He's 5'9" she's shorter. She's around 5'8". Not 5'9". She's a great person and talented photographer.
MaryAnne
said on 26/Apr/15
5'9 possible rob? maybe you should downgrade her not 1.77 girl
Arch Stanton
said on 3/Feb/15
For some reason I thought she was shorter like 5'7-5'8".
Daphne
said on 8/Oct/11
Click Here
In this photo, does anyone know if H.Christensen is wearing heels or not?
kid
said on 19/May/11
Click Here
Then Paul Banks is 5ft8?
Peruna
said on 18/Dec/10
My Dad was a police man, he told me that the measuring of a suspect is never that accurate, always within an inch or even 2 ither way. Most of the time your measuured with your shoes on if your a man, if your intoxicated your head usually slumps forward with your chin down. My brother saw Anna Nicole Smith in the Bahamas a few years ago before she passed away, he didnt recognise her but someone pointed out it was her, she had on a velour leisure suit, sport shoes, no makeup and hair tied back, he said she was about the same height as him and he's about 5ft 10 and a little bit. I asked him a few days ago after reading this, was she around 5 ft 8, and he said not a cat in hells chance, she was most deffinetley his height,she was vey tall for a woman, his words not mine
Anonymous
said on 10/Mar/09
Paul Banks is a bit taller than me and I'm 5'7. So let's say he's 5'8 or 5'9.
Anonymous
said on 7/Oct/08
I'm 5'7" and stood next to Paul. He was very short. Probably realistically, 5'4" if not smaller. He was really tiny. I was really surprised.
Anonymous
said on 11/Jul/08
Paul Banks is Helena Christensen's current boyfriend, I would also like to now how tall he is. Paul Banks is the lead singer of alternative music band called Interpol.
glenn
said on 21/May/08
refresh my memory on paul banks?
Anonymous
said on 21/May/08
Ever met Paul Banks Glenn? Anyone have anything official on his height?
Anonymous
said on 20/May/08
Any ideas on how tall Paul Banks is, Glenn? Ever met him?
M.P.
said on 7/May/08
I heard her *Offical* height was 6-foot. Too bad too, because at her peak, that size, with those curves, would've made her the Perfectly Proportioned gal for me!
I still believe she was 5'11".
Anonymous
said on 14/Feb/08
Paul Banks is not 5'9 much closer to 5'7 or 5'8, as the link shows. You have to scroll down for quite a bit, but Helena has flat gladiator sandals on and Paul is wearing heeled shoes. Helena still has quite a few inches on him. I'd say she is listed correctly.
Click Here
Sophie
said on 30/Dec/07
You see pictures of her and 5'9 and Paul Banks together, she's taller than him by about an inch. I'd say 5'10.
Andrea
said on 19/Oct/07
gleen you look like someone stuck something on you on this picture!
Karolina
said on 25/Jun/07
I've seen her many times and she's no more than 175cm tall!
glenn
said on 10/Jun/07
she is around 5-10.i see her every night.i have 5 or 6 photos with her now.couldve been 20 photos if i took her every time.never saw her in my life,then in the last 8 months or so its nonstop.
Anonymous
said on 9/Jun/07
I think she could be 5'9.75 since 5'9.5 is not quite 177.
said on 11/May/07
Woww... Thank you Del Mar!! Hehehe.. I
Glenn
said on 6/Feb/07
Just got her again tonight. my camera was accidently on the wrong setting,and she was in a hurry at this event.so initially I was screwed.then bumped into her at the after party.
elfary
said on 5/Feb/07
I didn't kno who she was,but I'm very impressed!!she looks 5'10. I love scandinavia,is plenty of kind and refine people(and also plenty of gorgeous women!!)
scott
said on 4/Feb/07
Glenn...Take a look at her (in heels), next to Jade Parfitt (English model) also in heels. Helena comes up to Jade's chin. I think Jade is listed at 6 feet but there is an article on the web that she is 6 foot 4, making her by far the tallest supermodel.
Del Mar
said on 4/Feb/07
Danes use to be very nice, probably the nicest people of the scandinavians :p and i'm norwegian. Met the worlds most beautiful, gorgeous woman there and we still have some contact but not as much as I had wanted too. Isn't Helena married to actor Norman Reedus? She use to be taller than him in a lot of pics
Glenn
said on 4/Feb/07
I always had a crush on her,yet it mystified me that I never met her.she could be a New Yorker too.she was unbelievably friendly as you can see.
wasa
said on 4/Feb/07
Simply gorgeous, i think she is one of the most (natural) beautiful creatures on this planet. Glenn, is she as "positively crazy" as journalists make her out to be.
Anonymous
said on 5/Jun/06
This is just rediculous. She is clearly 5'9" tops.
MHouillon
said on 19/Apr/06
Hey, Rob. For peace on the Aanna-Bi-cole-Smith-Board give her a compromise between her official 5'10 and the requested 5'8 : A damn' 175cm 5'9 !!!!
[Editor Rob: I've been looking for stuff of her to really see if she's shorter...I kept meaning to see that naked gun thing she done...but in many photos surprisingly can look tall]
Anonymous
said on 13/Apr/06
It's really time to change this to 5'8"; for the integrity of the site.
Fugetabowdid
said on 1/Apr/06
ANNA NICOLE SMITH IS THE FEMALE EQUIVALENT OF SYLVESTER STALLONE IN TERMS OF HEIGHT MYSTERY/MANIPULATION/CONFUSION/DISCUSSION.....
ice
said on 30/Mar/06
Rob, I'm really confused with this listing. If you know she's 5'8 (maybe wanna be REALLY generous and say 5'9) why not list that? This could be useful in gaging other people's heights.
Kats
said on 10/Mar/06
Anonymous, said it perfectly. People need to realize the majority of celebrities are adding the standard 2-3 inches. What they say isn't usually the truth. Heck, nonfamous people do it a lot too. It's stupid. As if the number changes how one looks. I guess it's a power trip to have a higher number for some.
Anonymous
said on 9/Mar/06
I swear swear swear that after all the celebs I have met in my life that there must be a two to three inch rul: everyone, every time, is two to three inches shorter than they are listed at by their Managers (who do the listing, you know) and that again makes perfect sense with Anna Nicole - just knock two off from what she's listed as and you have what she was measured as by the cops - 5'8". No one who is 5'10" can match up with a 5'8" mark so perfectly, I don't care what the angle.
Anonymous
said on 27/Feb/06
Uh, kinda weird that she's obviously 5'8" and is at 5'10" here.
Marc
said on 29/Jan/06
She wear's giangantic heels. if she is 5'10", that means that she is about 6'3" in 5 inch heels....what girl would do that? I'd say at most 5'8", at least 5'6".
Anonymous
said on 5/Jan/06
Yeah, she looks super tall inphotos out there, because all celebs she stands next to are LYING for (understandable) self-promotion purposes. She is 5'8", yo. Pretty flippin' obvious from the mug shot. Everyone who stands next to herrr is therefore outed into their real height. Shannon Elizabeth is probably 5'6". Having cool evidence like the mug is worthless when you fail to use it properly to uncover truth. It's actually a gen of a shot, must be interpreted as 5'8" and a great tool to prove the inflation that industry insiders know about.
Anonymous
said on 5/Jan/06
Why would you show a mug shot where she is obviously 5'7" to 5'8.5" max and list her at 5'10". I think it's cool what you're doing but this is just more inflation that people shouldn't buy. Picture is worth more than the weird inches added to make celebs seem taller. Anna Nicole Smith: by proof in a mugshot, should be listed at 5'8".
Anshelm
said on 12/Dec/05
Oh my, looks like I've got the ladies confused with one another in that link! Well, it was kind of a joke in the first place, as the picture isn't very good for height estimates :P
Anshelm
said on 20/Nov/05
Looks shorter than 179 cm/5'10
J.
said on 22/Oct/05
In the pic with Dhani Jones and Shannon Elizabeth, Shannon does look about 5'9". She has a slight slouch yet if you really look at the photo, she is a good 4 inches shorter. In many photos, Jones towers over people, but I think that may be due to his strong build.