Hugh Dancy's Height
5ft 9 ½ (176.5 cm)
British actor best known for playing Will Graham on TV series Hannibal. In film he has appeared in Ella Enchanted, Shooting Dogs, King Arthur, Martha Marcy May Marlene and Confessions of a Shopaholic. His agency CV gave his height as being 5ft 11.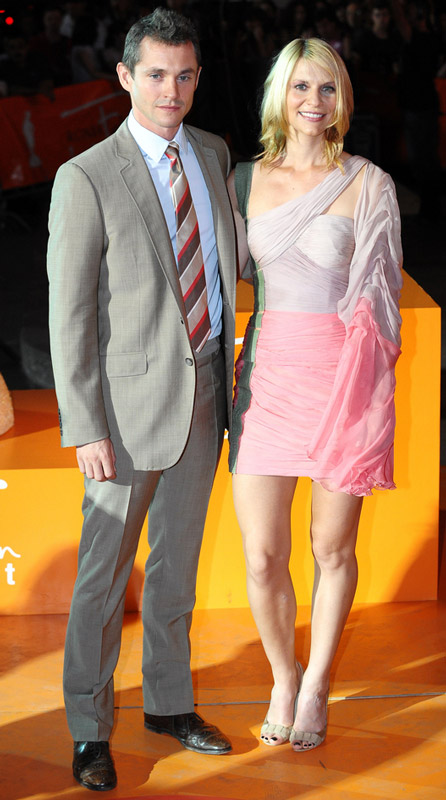 Hugh with
Claire Danes
Photos by PR Photos
You May Be Interested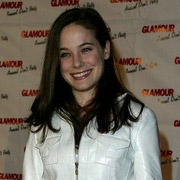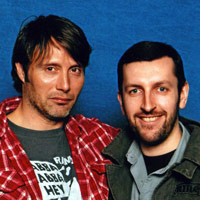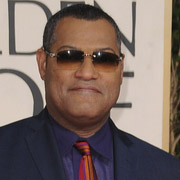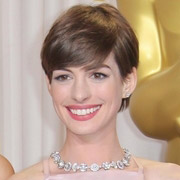 Add a Comment
47 comments
Average Guess (14 Votes)
5ft 9.5in (176.5cm)
Nik
said on 20/Jun/20
This is why a lot of people think 5'11" is average!
Miss Sandy Cowell
said on 19/Jun/20
🎂🎁🎉🎈 Happy Birthday Hugh! 🎈🎉🎁🎂
Wishing Hugh Dancy a terrific 45th Birthday.
His performance in 'Hannibal' was impeccable!
5ft9.5. He never struck me as more than 2-2.5 inches shorter than Mads Mikkelsen.
🎂🎁🎉🎈🎂🎁🎉🎈🎂🎁🎉🎈🎂🎁🎉🎈
Miss Sandy Cowell
said on 20/Jun/19
🎁🕯️🎂 Happy Birthday Hugh! 🎂🕯️🎁
Happy Birthday for yesterday Hugh!
I loved all your dogs in 'Hannibal'! I bet you loved them too!
5ft9.5.
🎉🎈🎉🎈🎉🎈🎉🎈🎉🎈🎉🎈🎉🎈🎉🎈
Marroc
said on 4/Dec/17
nunya
He is 5'8 small
Excuse me, but 5'8 is not small, is average. Anyways, Hugh Dancy could be a full 1,76 without problems.
Johan
said on 10/Mar/17
Thought this guy was 5'10 - 178 cm from watching Hannibal. He was a good inch and a half under Mads but then he is pushing 6' so I got fooled again by TV.
Laurence Fishburne had worse posture than Mads but he did edge him out I thought, was hard to say at times because of his shaved head and Mads having thick hair.
nunya
said on 9/Feb/17
He is 5' 8" small
Sandy Cowell
said on 18/Oct/16
My friend Hannah has the hots for Hugh Dancy and as I was watching the series 'Hannibal', I could seriously see her point! I also saw him star as an autistic young man called 'Tim', and his performance was outstanding! Who knows, maybe that might have contributed to his suitability for the part of empath and gifted and studious Asperger's sufferer Will Graham!
He did come over to me as at least an inch taller in 'Hannibal', but seeing him here with his partner Clare Danes, 5ft5-6 if I remember rightly, I see that his listed height is more likely!
He does have a good posture, it must be said! I adored his love for his collection of dogs in 'Hannibal', so yes, Hannah, I do agree he is gorgeous!
AJ
said on 11/Sep/16
It's funny because his character Prince Charmont in Ella Enchanted is around 6'0!
truth
said on 19/Jun/16
@Egg He looks actually 5'10 there. Face it guys he is not below 5'9.5.
Egg
said on 11/Jul/15
With 6'2.5 Richard Armitage h
Click Here
mike
said on 3/Jul/15
His height really confuses me, he also has bad posture, sometimes he genuinely looks 177cm, other times he looks flat 175cm. This guy is anywhere from 175-177cm.
James C.
said on 14/May/15
They probably refer tiny as in really skinny like if he was massive he would refer to as huge.
Lewz
said on 13/Nov/14
Hey Rob
Just thought I'd mention on the Mads Mikkelson "post mortem interview" for Hannibal (found on youtube) they talk briefly and seemingly jokingly about Hugh Dancy's height but they refer to him as tiny. Even if they were partly joking there was probably some truth to it also, I can't imagine they'd refer to a guy who's nearly 5'10 as that small.
Maybe worth checking into since it ties in with some other claims by people on this page? He seems like one of those guys who can give very different looks for his height.
Sam
said on 17/Jul/14
Rob, could you look at the Mads Mikkelsen page? I've tried to comment on it and it says "Page not found".
[Editor Rob: I spent about 20 minutes trying to figure out why and went through the code and found a bug, if you see 'page not found' again it is a bug, please let me know which page thanks.]
PennyD
said on 23/Jun/14
5'8, 5'9 TOPS. Reminds me of Ian Somerhalder, who's CV USED to list 5'10
DAD
said on 29/May/14
In confessions of a shopaholic his character Luke gives his tux size as a 48 regular. To wear a 48 regular you might be 6'2"-6'6" and 200-260 lbs he looks 5' 8" or 5'9" and 155lbs.
bml
said on 21/May/14
I met him in real life last year. I'm 177cm and he was noticeably shorter than me (I was actually surprised how short he was, compared to most actors). He's 5'9" TOPS.
Realist
said on 1/May/14
5'9 flat no arguments there. Its obvious.
Rohee
said on 28/Feb/14
Maybe 5'9 in heels
MD
said on 26/Feb/14
This does look really close the more I look at it. Mads looks to be at least two inchs taller, maybe a quarter-inch to half-inch more.
avery_t
said on 23/Feb/14
just saw him in Duane Reader in TriBeCa. He looks like 5' 9.5" tops. Maybe 5' 9".
truth
said on 15/Feb/14
176-177cm is correct no taller no shorter.
spike
said on 21/Jan/14
5'9.5 would shock me. He looks like a flat 5'9" standing next to 6'0" Mads in all the event photos.
FM
said on 2/Jan/14
I admit, despite his small frame, there are times when he can appear tall, I still don't think he's over 5'9", maybe even a bit under. I don't think he hits 5'10", let alone 5'11".
Same height as Paul Rudd:
Click Here
And he looks a lot closer to 5'7" Jerry Bruckheimer, than 6'0 Jonathon Pryce:
Click Here
Click Here
Phantom
said on 30/Jul/13
@FA
Then he needs to have a peak height and current height listing.
Phantom
said on 28/Jul/13
@MaskDeMasque
lol, they're in a field, talk about uneven footing.
Whenever they're both on a flat surface Fishburne is no more than an inch taller.
Click Here
Click Here
Dancy could very well be 5'9.5", but then Fishburne isn't 6'0", more like 5'10.5"-5'11".
Phantom
said on 26/Jul/13
@MaskDeMasque
Right, show me a single pic where Fishburne looks anything more than an inch taller than Dancy, I have yet to see one.
MaskDeMasque
said on 26/Jul/13
@Phantom
Uneven floor and camera trickery is at play there. He's usually noticeably shorter than 6' Fishburne.
Sasha
said on 7/Jul/13
Hugh is definitely 8 cm (3.25") over Anne Hathaway (see "Ella Enchanted" movie). Ann is listed 5'7"-5'8". So Hugh is 178-181 cm (5'10.25"-5'11.25").
Silent d
said on 23/Jun/13
In confessions of a shopaholic, He only looks 5 foot 9. 177cm.
Charz
said on 22/Jun/13
he's way shorter than I expected....
MaskDeMasque
said on 22/May/13
@186cm
No, he looks shorter than Fishburne. 176-177cm is correct for Hugh.
186cm
said on 26/Apr/13
No way Dancy is only 177cm!
He's almost the same height as 184cm listed Laurence Fishburne on the show Hannibal!
If Fishburne really is 184cm, then Dancy is at least 182cm.
Elizabeth
said on 25/Dec/12
I think he is def. shorter. I saw of pic of him and Claire Danes in the same-type footwear and was maybe 2 inches taller.
ai
said on 16/Aug/11
Anne Hathaway's 5'8 not 5'5, I'm quite sure, I saw her in person and she stood tsller than me by a couple of inches- I'm 5'5.5. I think hugh is 5'10
paul86
said on 25/May/11
179cm is a possibilty, he looked it next to orlando bloom
Anonymous
said on 3/Feb/11
Anne Hathaway is about the same height as 5'5" Kate Hudson
That would make Mr. Dancy about 5'8"
mayred
said on 28/Dec/10
Bear in mind when they are very short they wear built up shoes.
glenn
said on 23/Jun/07
i dont know why my post didnt pop up.i see this guy everyday.he seems 5-9.5 to me.tops.even thats generous.
Anonymous
said on 3/Jun/07
He looks less than 5'10 beside Gruffudd and Clive Owen, where they seem to be leaning, and he is somewhat standing straight
Click Here
Anna
said on 25/May/07
I'm 5'7". He looks a legit 5'11", and no, I wasn't wearing heels. But he might also be 5'10"ish.
Click Here
gorgey
said on 23/Mar/07
this number may be a little exaggerated because he probably would wont to apear to be under minmin modle hight 5'11 as has done some big contracts eg burberry if you look at him with clare danes he is taller but not by 6 inches
MOF
said on 29/Mar/06
He was dwarfed by 6'3 David Morrissey, looked barely 5'9 next to him in Basic Instinct 2.
K10
said on 29/Dec/05
In Ella Enchanted, some characters comment on his height... I think it was something like, "What is this guy, about 6 feet?" "Yeah, about"
MOF
said on 23/Nov/05
He's probably around 5'10, in King Arthur he seemed a little smaller than Ioan Gruffudd and Joel Edgerton who are both listed as 5'11, although I believe they are both a little smaller than that as well.