Ivana Milicevic's Height
5ft 9 (175.3 cm)
Bosnian-American actress, best known for roles in films like Casino Royale and Running Scared. In a doseofBuffa.com interview she said
"I am 5 foot 9 and a half."
In this photo she had about 1/3rd inch less sneaker than me, but did still look taller than myself.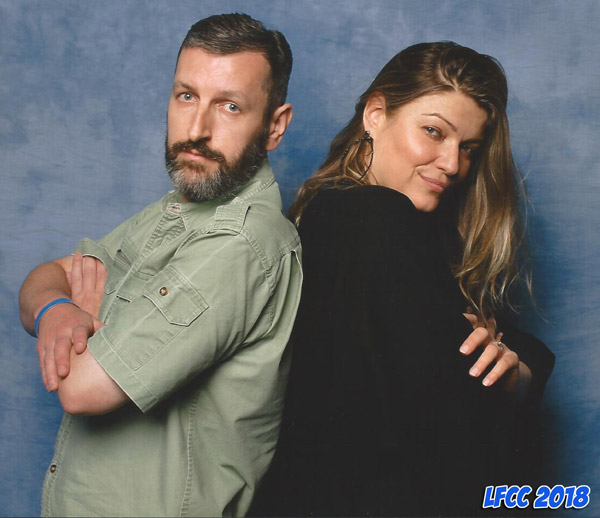 5ft 8 Rob and Ivana @ LFCC 2018
HEIGHT 5'9" : BUST 34 inches : WAIST 26.5 inches : HIPS 37 inches DRESS SIZE 6 (US) : SHOE SIZE 10 (US) - QManagementInc.com
You May Be Interested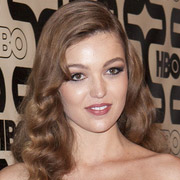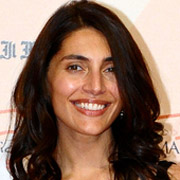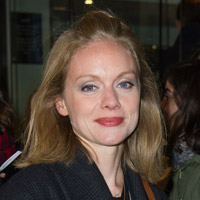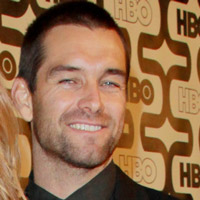 Add a Comment
21 comments
Average Guess (8 Votes)
5ft 8.88in (174.9cm)
Eric W Tam
said on 2/Dec/20
Looks like she's under listed on the interwebs. and yeah she looks 5'7 at first glance in this photo..... wonder how towering she looks standing up straight.
Christian 6'5 3/8
said on 29/Nov/20
Listed only 5'8" on Google

Editor Rob
In the UK they show us the metric, so
1.72m
. In person she'd have to have looked Jenny's height...that day she was an inch taller than Jenny.
Yharnamman
said on 13/Nov/20
Rob at first I thought you actually found someone with Balkan ancestry that isn't insanely tall, then I found out she has really bad posture. Too good to be true.
Nik Ashton
said on 6/May/20
@ Mat - I wouldn't rule it out!
The average guess is 5'8.88" (8 votes!) and now she has 18 comments!
Nik Ashton
said on 5/May/20
There's a height difference there!
I certainly think she could measure close to 5'9.5" for much of the morning and maybe beyond!
Nik Ashton
said on 3/May/20
If she ain't 5'9" then she must be close, Ivana is certainly taller than Rob!
khaled taban 175.3cm
said on 2/May/20
She seems between 174cm and 175cm , 174.6cm I'd say
OriginalAnon
said on 1/May/20
She is very beautiful! 5'9''
Y07
said on 7/Apr/19
Hey Rob, in a twitter response. She simply responded "I'm 5'9".
Click Here

Editor Rob
Yeah that's what I think she can look, taller than 5ft 8.5 up close.
Nik
said on 10/Feb/19
This is a wonderful back to back photo of Rob and Ivana!
robson
said on 23/Sep/18
In Banshee she looks for 5'9 but there is one picture which in she wears quite high heel sandals and Starr is in totally flat converse and she is just about an edge taller than him so it seems she is about 5'8 barefoot.
Andrea
said on 16/Aug/18
Nice pic, Rob (although quite useless height-wise ☹️)!
She looks a bit different than she did on Banshee. Did she put on some weight or "it is just the picture"?
What's the lowest you would argue in person? Do you think that her 5'9.5 claim might come from an in-shoe measurement (meaning she could be 5'8.5-5'9 range barefoot) or do you think she'd measure right around the 5'9 mark?

Editor Rob
I don't know if she put on weight, possibly but still looked slim. I would have said she was 5ft 9 barefoot.
Kul
said on 3/Apr/18
Strong 5'9", could very well be 5'9.5".
Mat
said on 6/Jul/16
Rob, could she be 5'9.5? Because she thought she was taller than Charlie Sheen barefoot, and that could explain it.
Andrea
said on 17/Dec/14
Rob, she claims 5'9.5 here:
Click Here
[Editor Rob: I'll add the quote at the tp thanks, although I don't know if she is that mark exactly.]
Ian
said on 21/Nov/14
She was so hot in Just Like Heaven :)
little sue
said on 7/Jan/13
Like I said it depends which body type you inherit. Someone like Cameron Diaz or Charlise Theron who have athletic figures would only probably be 8 inches but someone with an hourglass/pear shape like Hallie Berry or Kelly Brook would go towards more 12 inches.
Arch Stanton
said on 7/Jan/13
I thought average was about 8 inches diff Sue, that's nearly 11 inches.
little sue
said on 17/Dec/12
That hip waist ratio is pretty normal, why do you say good grief?? between 7 and 12 inches between waist and hip is average for women, any bigger and they are a 'pair shape' and lower more of an 'apple shape'.
Arch Stanton
said on 16/Dec/12
Looks better here, that fringe she had in Casino Royale didn't do her justice. She looked a genuine 5'9" I thought next to Mads Mikkelsen who is just shy of 6'.
Arch Stanton
said on 16/Dec/12
26.5 inch waist, 37 inch hips??? Good grief!!!