Iwan Rheon's Height
5ft 7 ½ (171.5 cm)
Welsh actor best known for playing Simon in The Misfits, Ramsay Bolton in Game of Thrones and Maximus in Inhumans. In film he has appeared in The Liberator and Wild Bill.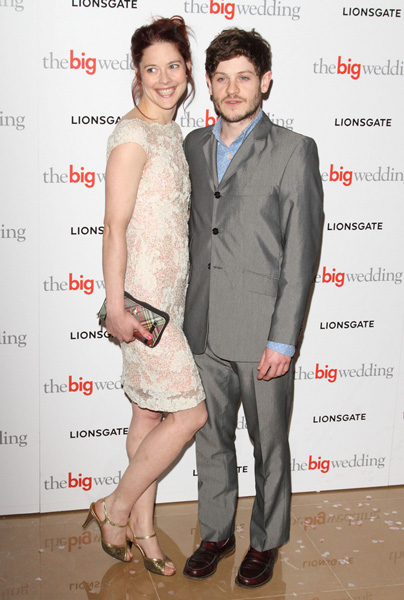 Photos by PR Photos
You May Be Interested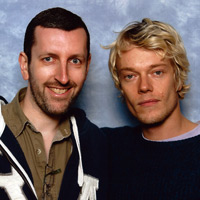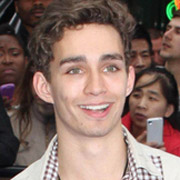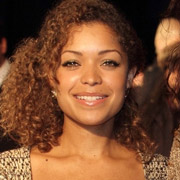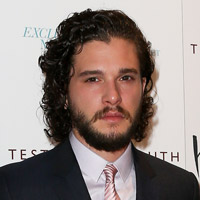 Add a Comment
25 comments
Average Guess (46 Votes)
5ft 6.99in (170.2cm)
Nik Ashton
said on 8/Dec/20
@ Rob - How tall is the girl?

Editor Rob
barefoot they could be quite close
Jkiller
said on 23/Jul/20
Yeah he doesn't look over 5'7, probably 5'7 exactly.
MD
said on 24/May/20
A whole half-inch needs to be taken off.
RubenSolooo
said on 22/May/20
I am sorry for writing again, but I compared Iwan to Kit Harington and Kit seems to be a cm or so taller. You have listed him as 170.2cm.. Though maybe he had one cm in shoes more, so I give them both the same height. Both are 170cm.. Here is a video where you can clearly see the height difference and Kit seems to be just a bit taller
Click Here
Also in this pic Alfie Allen looks taller than Iwan
Click Here
" I do think that it's an illusion, or that Alfie is wearing some thic shoes, but this still makes me questioning him being 171.5 cm. I give him a 170.2 Cm now, but this will be my last guess.

Editor Rob
Alfie, Kit and Iwan could all look around 5ft 7.
RubenSolooo
said on 20/May/20
I do believe he is 5´7, maybe 5´7 and 1/4, but I don't think much more. I can't think he is taller than 171cm. He also kind of gives me Rami Malek vibes, idk why. I think the a Etage guess is spot on. But cause I also really trust you Rob, I am gonna go with 170.8cm

Editor Rob
In person Iwan is under 5ft 8, but how much is a matter of opinion. 5ft 7.5 would be most I'd guess him though...
JohnMoore-162cm
said on 15/Mar/20
Ndomingu,,, I agree , on Game of Throes he seems 5ft7 1/4 at most , I wouldn't rule out 5ft7 flat
Ndomingu
said on 14/Mar/19
On Game of Thrones Rheon seems more of a strong 5'7" when compared to Allen and Harington. I'd say he's more 5'7" to 5'7 1/4" range. He's also a much better looking guy than his book character Ramsay Snow/Bolton is made out to be. Brilliant acting from him! In the book series, his character is said to be big boned, overweight, ugly, and slump shouldered physically. I actually don't imagine there are many big boned people who exist. I'm actually medium boned myself with a mesomorph body type and I tried imagining what his book character looked like in comparison to how he does on the show. I've heard that frame sizes can be correlated with height to help you find a healthy weight range and that not all bodies look the same at similar heights. I'd imagine he's really tall in the book series too, like well over 6'0" range.
Cameron
said on 10/Dec/17
Solid 5'7" Nothing more.
Grey
said on 3/Aug/17
Finally Rob, he isn't 172 4 sure
Javier
said on 31/Jul/17
5'7" seems perfect for him. The half seems a little bit of an overkill.
Emma
said on 1/Jul/17
I'm watching him in riviera. Julia Stiles is listed as 172. He is clearly smaller than her. Not just shorter. He must be around 165-167.
Ultimate
said on 2/Mar/17
@Big Rob
This guy clearly isn't 172 cm, 0 chances in this case
Isaac
said on 30/Dec/16
Why are all these male GoT actors between 170-173cm
MD
said on 2/Jun/16
@Rob,
With 5'7" Alfie Allen:
Click Here
Click Here
Click Here
There isn't nearly an inch between the two, is there?
Editor Rob: iwan at times may well look 5ft 7.5 at most
james
said on 1/Jun/16
hello rob, he does not even touch the floor :
Click Here
172 seems too much for him
Jedi Master 5' 11
said on 31/Jan/16
I have no idea who this guy is. But I think just looking at someone normally will give away how tall they are. Textbook 5'7"
MD
said on 7/Jan/16
With Sir Ian McKellen who is listed here these days at 5'10.5". Ian is standing in a rather relaxed posture and Iwan is standing ram-rod straight:
Click Here
Click Here
Dan
said on 3/Jan/16
He is pretty much Adam Lallana if he was welsh and an actor, same height too.
Snow
said on 29/Jun/15
who's the girl in the photo?
[Editor Rob: her name is
Zoe Grisedale
, she claims 5ft 8 and 8 stones (112 pounds)!]
Sam
said on 1/Jun/15
This guy is well-cast as Ramsay, very easy to hate, something about his face is quite convincing as a twisted, crazy, mean little $hit, I'm sure he's a nice guy off-screen. I thought he looked about an inch shorter than Sophie Turner who Rob has at 5'8.5" but could be closer to 5'9".
Jon
said on 30/May/15
What would you say his weight and head size is Rob? He looks to be proprtionally speaking fairly similar to you, so I'm gonna say 155 and 9.5 inches?
[Editor Rob: probably around 155 yeah, his head I looked at with others, 9.25-9.5 range I think.]
MD
said on 27/Apr/15
Yeah, I'd say a strong 5'7". Nearly 5'8" is too much, though.
vivarel
said on 23/Apr/15
Strong 5ft7
MD
said on 18/Feb/15
Rob,
How tall does he look here with 5'9"(ish) Luke Treadaway?
Click Here
Click Here
Click Here
Even with Luke's footwear advantage, do you think this would only be a 1.25" difference were they in similar shoes? He really does strike me as solid short.
[Editor Rob: he can at times look 5ft 7, but other times more. He was in a show with derek jacobi and ian mckellen once and could look anywhere around 5ft 7.5.]
lestat
said on 20/Jan/15
He did look taller than alfie allen on game of thrones but I would guess he was similar to kit harington.