J. Cole's Height
6ft 2 ¼ (188.6 cm)
American hip hop artist known for songs such as "Work Out", "Apparently" and "Wet Dreamz". He mentioned in SI that during high school he shot up to 6ft 2.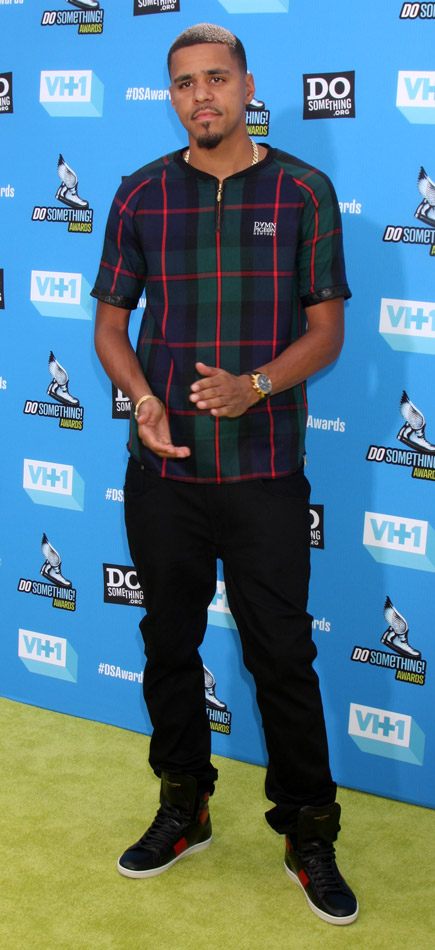 Photo by kathclick/BigStock.com
You May Be Interested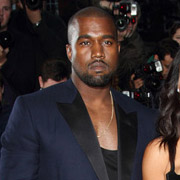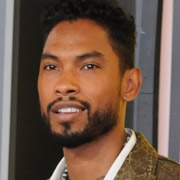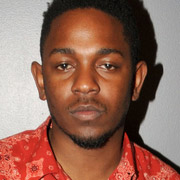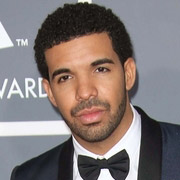 Add a Comment
54 comments
Average Guess (69 Votes)
6ft 2.69in (189.7cm)
J cole
said on 5/Jun/20
He looks 4-5 inches shrorwe than Kaepernivk
Bryant
said on 14/Jan/20
I've met him a couple of time's. I'm 6'0 in shoes and he an easy 3 inches on me. He's a typical tall person with poor posture which is why he doesn't always appear to be as tall as he is.
When he stands up straight he can look 6'4 depending on footwear. But again, he's usually taking photos with other rappers who are mostly shorter guys. Broke my heart when I realized Kanye was like 5'7
Jesse Dumont
said on 10/May/19
6'2" at best if Drake is a legit 6'0", which I believe he is. I've seen a video of him standing beside Drake and J Cole, if you Google Drake and J Cole in Google Images, it's the image where they're both on stage with their arms around each other and it's a blue looking image. J Cole only looks an inch and a half taller if that, Drake had about a 1/2" shoe advantage (maybe?) at most I'd say, which would put him at 6'2". I'd say a weak 6'2" or legit 6'2", but not a strong one, at his lowest. Definitely no more than 6'2" though. Doesn't even wake up at 6'3". Close though of course.
Luca
said on 17/Feb/19
Dear Rob,I highly doubt that J cole could be that tall.
Give a look to the following pics
Here he looks shorter than russell wesbrook,who however has a slight camera advantage :
Click Here
Here he looks shorter than 6 ft 2 meek mill (who has a camera advantage too) :
Click Here
Here he looks noticeably shorter than 6 ft 2.25 measured in the predraft (maybe in the morning) Mccollum :
Click Here
What do you think about it ?
Big T
said on 16/Feb/19
Cole was over an inch taller than 6'3" listed Dennis Smith Jr...I found a source claiming Smith is only 6'1" barefoot but man, Cole really looked taller than this listing
Grace Killorn
said on 25/Jan/19
He said is everybody dies that he's 6'4
Christian 6'5 3/8"
said on 16/Oct/18
@Haba Bone
J Cole honestly looks around 4 inches shorter than Colin.
Haba Bone
said on 15/Oct/18
J.Cole is 6'2, maybe 6'2 1/2 at best. The screenshots below has J Cole standing next to 6'4 1/2 Colin Kaepernick who might be 6'5 in the morning. There's more than 2 inches of height difference between the two not accounting for hair.
Click Here
#
Click Here
NashDirk
said on 6/Aug/18
Similar to Dwayne ''The Rock'' Johnson in my opinion at 189cm.
Dani Bomaye
said on 14/May/18
I met him on his 4YEO tour. I'd say he's about 6"2 when I saw him. He was wearing boots as well. I looked back at the recording I had and recorded at my neck/chin level and he didn't look that much taller than the camera height. He wears a lot of chunky Jordans and boots as well so that may pull of the 6"4 demeanor.
Christian-6'5 3/8
said on 11/May/18
Here's the full pic showing their shoes. It honestly looks about a 3 inch difference, which is odd.
Click Here
Brady Narbut
said on 10/May/18
J. Cole gotta be at least 6'3" and more like 6'4" if he is noticeably taller than Young Thug.
Henok Mekonnen
said on 7/May/18
This can not be true. If Thugger is 6'3 then Cole has to be 6'4
check this picture out please
Click Here
Canson
said on 3/Apr/18
I don't get what anyone gains saying someone is 4" taller than they are
BilboBaggins
said on 2/Apr/18
When Este Haim (the tallest of the Haim sisters from the band HAIM) talked about meeting J. Cole before and hugging him, she said he was about 6' 6". She claims to be 6' tall herself, BTW.
Peter175
said on 11/Feb/18
He claims to be 6'4" in everybody dies
Anonymous
said on 16/Dec/17
6'3 in shoes easy
Realist
said on 19/Oct/17
Definitely 6'2.5
sami
said on 1/Oct/17
rob u should consider 1.89 because he has 2 to 3 cm on jay z.
Canson
said on 27/Sep/17
He may just be 6'2" at his lowest. Keep in mind how much hair he has on his head. That makes him appear taller. Even cornrows can make someone appear or measure taller if they are thick. 6'2" barefoot at the lowest is a pretty tall height tho and undervalued. A lot of people will guess someone like this to be 6'3 maybe 6'4". People don't realize height varies throughout the day or that they may have no perception of it when they assume a 6'2" guy is 6'3-6'4 just because another person claims their shoes and this guy may not
anon
said on 7/Sep/17
im 5'11.5" and i met j cole in person when he visited st johns university when i still attended and hes definitely in the 6'3" range he had at least 3 inches on me and he didnt have weird footwear on to boost his height.
Anonymous
said on 25/Aug/17
Legit 6'2.5
rod1921
said on 8/Aug/17
he looks 3.5 inches shorter than kap
edward
said on 7/Aug/17
theeres no way he is 6'2. 6''1 max. saw him next to kaepernick and he towers him.
Chase
said on 18/Jul/17
Good upgrade. Still feel 6'2.5 is better though. Easy inch on jay z at least. Could still be 6'3 too. Definitely possible he grew an inch around 18 after high school.
nick92
said on 19/Jan/17
hey rob have you seen the recent pic of j cole at the white house along with alot of other celebs listed on here .... he towers over everyone in this pic.
Click Here
Editor Rob: he can look a 6ft 5 guy there, but is he on tip toes?
anon
said on 29/Dec/16
could be 6'2.5 easily at least 6'2, 188 or 189cm for me
J-Dog
said on 5/Dec/16
-The inches of dense vertical hair I believe can add slightly to illusion of J-Cole being much taller than Jay-Z, but in all pictures he does look at to edge out Jay-z easily.
-This is a bit more diff 188-191cm ~[My estimated range]
---
J-Cole with 6'6" = 6'6.5" Carmelo Anthony -
Click Here
J-cole with 6'1.5" Jay-Z & Kanye -
Click Here
Christian-196.2cm (6ft5.25)
said on 4/Dec/16
J Cole I think is a little more than just 6ft2 flat. The same thing can be said for Ryan Reynolds.
nick92
said on 3/Dec/16
hey rob ..i think he is definitely 189cm atleast....I remember watching a video of him some years back at wireless festival behind the scenes, where he shook hands with a uk grime artist scorcher who is nothing less than 188cm and j cole edged him out by around half a inch- a full inch . I'm still trying to find the video when I do I will post it...
Dahi
said on 2/Dec/16
This guy seems a legit 6'3 to me.
Hip hop head
said on 2/Dec/16
He claimed 6'4 on his new song. Definitely not taller than 6'2
Truth
said on 17/Nov/16
190. He's got at least a full inch on jay z
samuel
said on 1/Oct/16
1.90 is more likely I think.
Rampage(-_-_-)Clover
said on 14/Sep/16
188-189cm for sure if Jay-Z is 186-187cm...
Candyman
said on 13/Sep/16
At least 6'2.75" to 6'3"
Panda
said on 18/Apr/16
Definitely looks 189 cm, maybe you should upgrade him to 6'2.25" (189 cm) Rob?
Hahaha
said on 22/Mar/16
Just curious Rob. I know you must have to do a lot of research into a variety of different celebrities and artists to get an accurate reading on their heights. Just wondering, which actors, celebrities, or artists are you fans of? Do you like any of the rap/hip hop artists you've researched lol? Do you get biased when giving their heights if you're a big fan?
Editor Rob: I just follow music that sounds good to me, regardless of the band or artist. I'm (and I'm sure visitors and those who comment) are trying to get the best estimate we can on here, regardless of who the person is.
Rampage(-_-_-)Clover
said on 21/Mar/16
Strong 6ft2 is possible. Did look taller than Jay-Z...
Aza
said on 5/Mar/16
As listed......bounder needs a jolly good haircut
O
said on 1/Mar/16
Yeah i agree with the commenters below. If cole is this height, no way jay z is 6'1.5
Drob92
said on 28/Feb/16
Jay, I meant jcole has an inch diff over hov.
Jay
said on 28/Feb/16
Drob92, J Cole's head is tilting down in that pic.
5ft10guy
said on 27/Feb/16
I really think he's 6ft3 he's taller then jayz and it more then half an inch
traviz
said on 25/Feb/16
naw he 6'3
TJE
said on 25/Feb/16
6'2-6'2.5 is his range. 6'2.25 could be a good compromise.
Hahah
said on 24/Feb/16
Always assumed he was actually 6'3. Looks like a tall dude. If drake is truly 5'11.75 is it possible for there to be 3 inches between them? (Not best pictures, sorry)
Click Here
Click Here
slothee
said on 24/Feb/16
188 is too low! Legit 6'2.5"
Alex
said on 24/Feb/16
Kind of looks like the weeknd strong 6'2 though
John
said on 24/Feb/16
Thought J Cole was always a legit 6' 3", well I was wrong. You mind adding French Montana as well, Rob? He's also listed as 6' 3", but he usually gets towered over by Cole.
Drob92
said on 23/Feb/16
Take a look at this photo of 6'1.5 jayz:
Click Here
I see Atleast an inch diff between the two.
193.5cm
said on 23/Feb/16
Pretty sure he mentioned being 6'3 as well. I think 6'2.5 would be fairer, Rob. He looks it with other rappers.
Blink
said on 23/Feb/16
hmm I think he's taller than this honestly.
TJE
said on 23/Feb/16
He can give a 189 impression