James Arthur's Height
6ft 2 (188 cm)
British singer known for songs such as Impossible and as the winner of Season 9 of The X Factor UK. On being asked how tall he was, James said on twitter
"6ft 2"
. He also said in 2016
"Believe it or not I'm 6ft 2 and a half"
.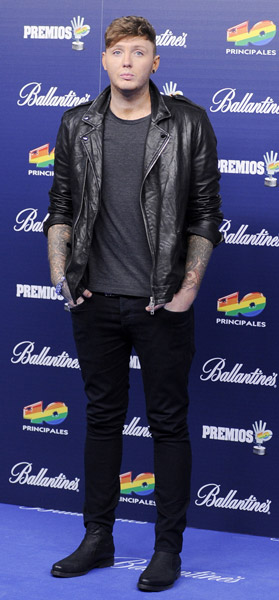 Photo by PR Photos
You May Be Interested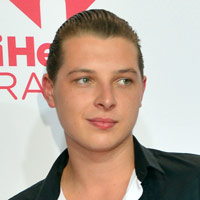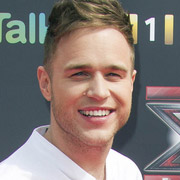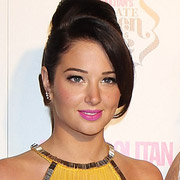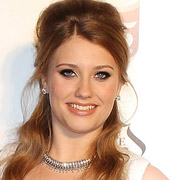 Add a Comment
23 comments
Average Guess (18 Votes)
6ft 1.35in (186.3cm)
186.5cm 17yearold
said on 22/May/20
@6'2brit, though I think Robin Van Perise just SAYS he is 6 foot, frame wise and next to people who are say 6 foot 1 6 foot 1.5 is where I would say he ranges, which means he is about 6 foot if he looks one inch shorter than Robin Van Persie, however frame wise this guy looks about 186cm
6'2brit
said on 25/Apr/20
Seems totally wrong listing this guy at 6ft2. Google him with 6 ft guys like Robin Van Persie and Christopher Maloney. Both of them are saying they're 6ft.
Looks at least an inch shorter than Robin Van Persie, If not more. Imagine to claim you're 6ft2 and a half and then you're struggling to look 5'11 with Van Persie. I'm not saying he is as short as 5'11 but can a 189 cm guy ever look like that next to 6ft guys.. I don't think so.. He is not just looking the same height as them, but a lot shorter. I think this guy needs to stop saying he is 6'2-6'3, because it's a lie.
Rojif
said on 18/Apr/20
@ JAcomment
in the pic with Mendes Arthur is definitely shorter..
Rob you can't have Arthur at 6ft2 and Shawn under 6'1!
There looks to be a solid inch difference between them. Google "James Arthur and Shawn Mendes". It's the one on twitter from December 2016. After seeing them together I suspect 6' range for James.
JAcomment
said on 16/Apr/20
Based on what I see on the internet, I think he is shorter. Even included his bad posture.
1) there is a picture with him and Shawn Mendes, who is about 185 cm. looks shorter
2) with Ed Sheeran, who is 5'7 to 5'8, he looks like he is lucky if he is 6 feet
3) there's a clip on YouTube, from the X factor, called 'Xtra factor', where Olly Murs (174 cm) visits his home and then plays 'heart skips a beat' outside. I know that he is standing quite loose there, but still, I can't imagine the difference between them would be as much as 14-16 cm if he stood tall. As they stand there, he looks at most 1.82 m
4) and with Rylan Clarke, he looks really short. And Rylan is about 6'4.
5) if you google him with Nicole during the X factor 2012, who's about 5'5, I do not think it looks like a 25 cm difference, even if she is wearing heals.
He is wearing 1-2 inch boots or thick shoes all the time as well.
For me, he can look like 5'11 at times, but because of his bad posture, I would guess 1.83,5 - 1.85,5 m. I do think that 6'2 and 6'3 is a wrong listing
But I'm not sure how much the posture really affects his perceived height
Sel
said on 27/Apr/19
Met him in February this year. I'm 5'10, was wearing four inch heels and he was a fair amount taller. looked over 6'2 but was in boots so 6'2 seems right to me.
Wind
said on 29/Jun/18
My husband is 6'2" and I'm surprised James isn't at least 2 inches taller. He looks very tall, maybe because he has a small head compared to the rest of his body.
Alex
said on 18/Oct/17
Always looked at least 3 inches shorter than Rylan Clark, so unless Rylan is 6'5, I think 6'2 is an unlikely listing. Easily over 6' and just under 6'2 is likely. I'd give him around 6'1 mark.
Slim 6'
said on 16/Oct/17
187.5/6'1.75" would be a better listing.
Dublin guy
said on 14/Jun/17
Google James Arthur and Olly Murs. He looks no more than 3 inches taller than Olly which would make him just under 6 foot. I'd add a picture but I'm not sure how
Editor Rob:
with a worse lean he can certainly look not much taller than
Murs
.
It's very possible he measured himself in shoes at 6ft 2.5
Leonardo 1.73m
said on 3/Dec/16
6'1.5 but he looks taller with his very small head for his body. In the photo looks 6'3 flat without that big boots (4 cm)
Anonymous
said on 23/Oct/16
Didn't think he looked 6ft 2 on his recent x factor appearance.
Rampage(-_-_-)Clover
said on 15/Oct/16
Rob, are you sure he's a strong 6ft2?
You said earlier anywhere 6ft1-2 was arguable
Editor Rob: yeah he could look under 6ft 2, but he has a build of a solid 6ft 2 guy as well, his claim of being over isn't impossible.
Gordon
said on 14/Aug/16
I met him in England he's a strong 6ft 2
Rampage(-_-_-)Clover
said on 9/Feb/16
Standing alone in that picture his proportions could pass for 6ft3-4!
S.J.H
said on 13/Nov/15
No offence. Arthur look like a face of girl with a men physics but a real 6 foot 2 to me
James B
said on 25/Mar/15
In the PR photo looks 6ft4
littlesue
said on 10/Aug/14
His head lloks tiny compared to his height!
Arch Stanton
said on 9/Aug/14
Rob do you think he looks a full 6'2" next to Rylan? I can't believe he'd measure the same height as Andy Murray put it that way. He does look near it though in a lot of pics. I think 6'1.5" looks more accurate and Rylan is more 6'4.5". He can certainly look 194 can't he?
[Editor Rob: I had a look and Arthur and Rylan's postures at time are poor. It is a possibility Arthur is a bit under 6ft 2, but he really does stand quite loose at times. Anywhere in 6ft 1-2 range is arguable]
Arch Stanton
said on 8/Aug/14
@ Rhonda. How does he look taller than 6 ft 2 next to 6'4" range Rylan???
Rhonda (Snowy)
said on 7/Aug/14
Looks taller than 6ft2.
Arch Stanton
said on 7/Aug/14
He can look 187cm granted. I think 6'1.5" might be more accurate.
Arch Stanton
said on 7/Aug/14
Rob you can't have him at 6 ft 2 and Rylan at 6 ft 4!
Click Here
I suspect 6'1" range and Rylan is 6'4.5"
max
said on 7/Aug/14
Always wondered about his height- Looks Tall and I saw he gets listed as 6'3 but he has answered 6'2 to the question so go with that, I would have guessed around 6'2 for him or close to it