James Denton's Height
6ft ¼ in (183.5 cm)
American Actor best known for playing Mike Delfino on tv series Desperate Housewives. In a
2001
online chat he mentioned his height, saying:
"Yeah, I'm 6'1", but short by b-ball standards"
.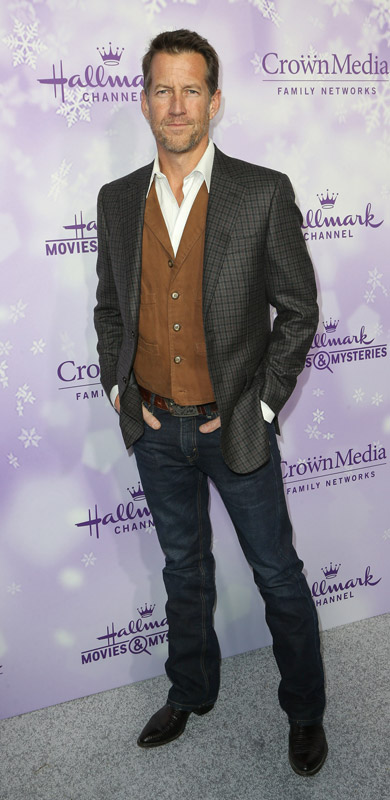 Photo by PR Photos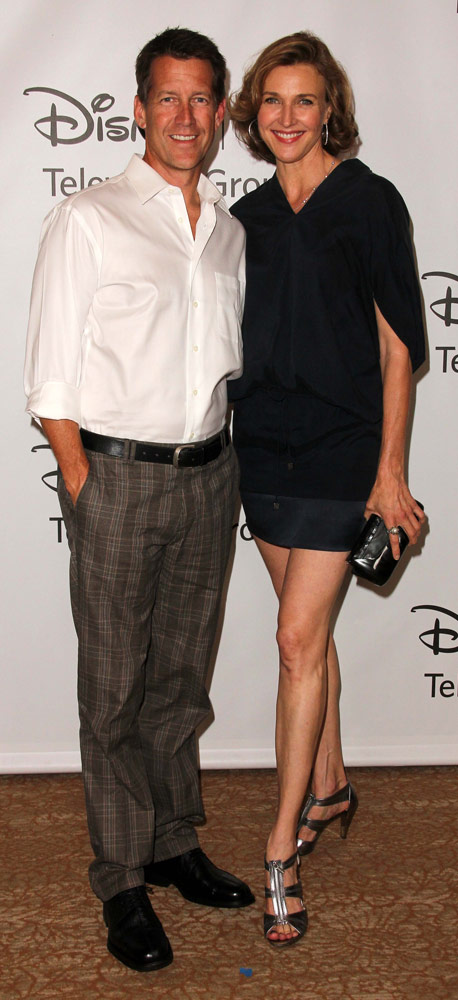 You May Be Interested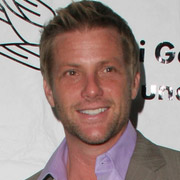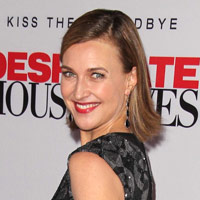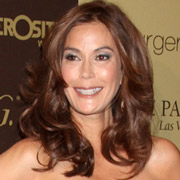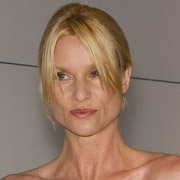 Add a Comment
25 comments
Average Guess (6 Votes)
6ft 0.63in (184.5cm)
Rampage(-_-_-)Clover
said on 13/Apr/16
Agreed 100%
Rampage(-_-_-)Clover
said on 2/Apr/16
Rob, which of these is most likely for him?
A) 186.5cm/184.5cm
B) 186cm/184cm
C) 185.5cm/183.5cm
D) 185cm/183cm
E) 184.5cm/182.5cm
Editor Rob: B/C
Paleman
said on 1/Mar/16
6'1"? Why doesn't he ever appear that big to my eye? He looks more like a flat 6 feet in Desperate Housewives. 6'1" in shoes maybe, but I don't buy him being that tall barefoot.
Rampage(-_-_-)Clover
said on 5/Jun/15
Nearer his claim, IMO. He appears very briefly in Face/Off where he edged John Travolta
James Denton height: 6ft0¾(185cm)
Hypado
said on 28/Feb/15
183 cm for James Denton.
Mike
said on 20/Dec/14
183-184 cm.
Rampage(-_-_-)Clover
said on 1/Aug/13
Ron, is there a chance this guy is 182cm?
cole
said on 28/Jul/13
He wears some serious boots on DH to look close in height with 6'1-ish Chavira. Do you think he could be just brushing the 6ft-mark instead of clearing it by some fractions, Rob?
Rampage(-_-_-)Clover
said on 27/Jun/13
Richard Burgi 6"1.75"(187cm)
Ricardo Chavira 6"1.5"(187cm)
Mark Moses 6"1.25"(186cm)
James Denton 6"0.75"(185cm)
Kyle MacLachlan 5"11.5"(182cm)
Doug Savant 5"10.5"(179cm)
Rampage(-_-_-)Clover
said on 3/Sep/11
Can appear like 5"11(180cm) on Desperate Housewives.
Rampage(-_-_-)Clover
said on 15/Aug/11
Rob, how tall does James look in that picture with the 6ft6 guy?
[Editor Rob: he might appear near 6ft 1, but he has a wee camera advantage I think.]
Rampage(-_-_-)Clover
said on 13/Aug/11
Weirdly he looks near 6ft2 in the picture. But he's closer to the camera and might be wearing boots.
Peter
said on 12/Aug/11
5'11.5" is closer, looks this listing when in his boots. You don't wear something like that unless you have got something to hide. His built and proportions aren't those of an 6'1" man. He resembles a legit 5'11" man.
TysoN
said on 3/Aug/11
He wears boots on the show, I think 178-182 cm is likely barefoot height. Perhaps 5'11" flat, it's possible that his boots give 1.25", without lifts inside, and it's easy to put something inside those things. His proportions aren't that great, so 5'10" - 5'11" range could be a posibility.
Rampage(-_-_-)Clover
said on 18/Mar/11
Looks 187-188cm in the picture with the 6"6 guy
Probably the angle of the camera thats giving that illusion
dmeyer
said on 6/Feb/08
if the guy is 6'6 then denton is solid 6'1
BigT
said on 10/Jul/07
that man looks more 6'4"
ed
said on 9/Feb/07
James Denton and 6'5'' Bronson Arroyo:
Click Here
Denton and Ricardo Chavira
Click Here
007
said on 17/Jan/07
Denton guest starred on the show Reba, he stood right next to 6'3"- 6'4" Steve howey and looked about 3 inches lower. I believe Denton to be 6'1".
JamieFan
said on 5/Dec/06
I've stood next to Jamie, he's definitely 6'1". It's hard to compare two people standing next to each other, especially in dress shoes, because even men's shoes can have a difference in height.
Taylor
said on 19/Jul/06
next to sean casey on sports center i would give him a maximum 6'1'' cuz casey is about 6'3'' (listed at 6'4'' on mlb.com)and he wasnt more then 2 inches taller
Brett
said on 8/Mar/06
Well from that pic with the 6'6" fan in trainers, it is hard to tell, as the fan is not really upright, but I would think Denton isnt exactly far off 6'1", maybe a 1/2 inch as you claim Rob, also is that McNabb guy definitely 6'2" flat? because that can make a difference aswell.
horacle
said on 16/Feb/06
he looks 181-182cm but no more
Mr. R
said on 6/Feb/06
I made this comment the day after the ESPY awards. He is at best no more than
6-0 in this pic. He also wears Cowboy boots a lot, since he is a country boy. Myabe he is 6-1 in boots!
J.
said on 30/Jul/05
Yeah, to back up Mr. R.'s comment, I also saw the ESPYs and McNabb was without a doubt a couple inches taller than Denton. And McNabb is a legit 6'2" so this guy is defintely being generous with the 6'1"!