Teri Hatcher's Height
5ft 5 ½ (166.4 cm)
American actress best known for roles on Desperate Housewives and Lois & Clark: The Adventures of Superman. She has said when asked her height on talk shows,
"5'6'"
.

Photo by PR Photos
You May Be Interested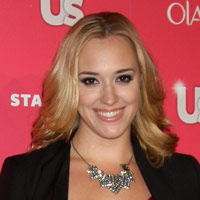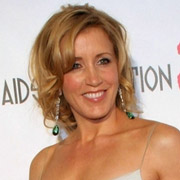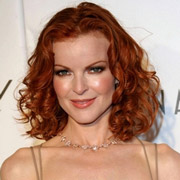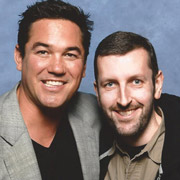 Add a Comment
48 comments
Average Guess (8 Votes)
5ft 5.88in (167.3cm)
Nik
said on 5/Feb/20
This girl has bags of height!
Nik
said on 9/Jun/19
@ Khaled taban -Yes, 5 foot 5 and change is liable!
khaled taban
said on 6/Jun/19
@Nik, ya she looks somewhere between 5'5" and 5'6", so 5'5.5" is a perfect guess
Nik
said on 29/Mar/19
The average vote works out to be the height that she claims!
Nik
said on 19/Feb/19
She does look 5'5.5"!
Nik
said on 15/Sep/18
The average vote is not surprising!
Nik
said on 2/Aug/18
Teri looks no less than 5'5.5"!
BilboBaggins
said on 17/Mar/18
NO WAY is she as short (not that it's short) as 5' 5.5" or 5' 6". She must be at least 5' 7", but she's clueless about her true height. Look at a YouTube video of Hatcher standing next to 6' 3" George H.W. Bush in a car park in 2007. She's wearing maybe 2-inch heels, but she looks taller than 5' 6"! The video title is 'Teri Hatcher and George Bush Snr. Lunch Date'
Sepanta
said on 31/Jul/17
I thought she is taller like 5'8. If not, I say she's a strong 5'6 and not less.
Arch Stanton
said on 22/Aug/16
She can give a taller impression at times! Always amazes how tall 5'5.5-5'6 women can look at times with very slim build and heels.
Fray
said on 1/Aug/15
One of the few actresses who actually rounds off her height down (correctly). She is a strong 5'6" - almost 5'6.25"
Andrew M
said on 24/Feb/15
Undeniably a lovely looking lady, but I worry she's too thin. Typical Hollywood putting unrealistic pressure on women.
"Burnt Toast" is seriously worth a look!
J.Lee
said on 12/Apr/13
Rob how any inches do these 5 inch heels add
Click Here
J.Lee
said on 9/Apr/13
Rob how tall is she in these?
Click Here
And in your pic above, how high r those heels advertised as and how many inches do they give?
[Editor Rob: likely measure a solid 5ft 10er]
uncle jim
said on 17/Aug/11
@wnxbxcv, john and george : yep, i think it's quite sure now :
Click Here
my view, Emerson looks almost 5'7" now (and very pretty by the way !)
wnxbxcv
said on 10/Jun/11
@John and george: Not sure. I'd say she's a little bit shorter than her mum.
George
said on 21/May/11
@John : Yeah, if Teri is 5'6", I think she is between 5'6" and 5'6.5" at this time.
John
said on 26/Apr/11
And what about his Daughter Emerson Rose ? I think she is just a little taller now, but I'm not sure...
kelly
said on 11/Jan/11
yeah, i guessed her to be 5'6, give or take half an inch...no way shorter than 5'5.
Ryan
said on 2/Jul/09
She's 5'6". She absolutely towers over Eva Longoria who is 5 foot. It's at least a five or six inch difference.
Bubba
said on 19/Apr/09
I sat next to her in the Minneapolis airport. Then walked with her to our plane. This was before much fame..she had just doen "Tango and Cash" (yeech). She is TINY! Maybe 5'3"
Jake
said on 4/Mar/09
She is nearly 5'8". For sure not shorter than 5'7" She is the second tallest desperate housewife after Marcia Cross who is nearly 5'9".
Anonymous
said on 2/Feb/09
she looked tall in 2.5 men, i thought she was 5 9 iguess heels
Phil
said on 17/Dec/08
She was on "Two and a half men" with 3 inch heels and was a good 3 inches shorter than the 2 leads who are 5' 9" each...
Anonymous
said on 2/Nov/08
no way is she 5'6". Lanky and thin but maybe 5'4" ?? I think Ciny Crawford is 5'9"
Click Here
Ian
said on 1/Oct/08
My opinion is 5ft4. she is not 5ft6 she doesn't even look that tall.
Leung
said on 24/Aug/08
Ryan Seacrest could do with a half inch downgrade too.
leonari
said on 21/Aug/08
half inch downgrade would be very good in her case. Not a full 5'6".
Frank2
said on 20/Aug/08
Teri's around 5'5" to 5'6" and in person is a stick. Almost anorexic looking.
Victorian
said on 18/Aug/08
Yes, the listings for Hatcher and Bowen would be more appropriate if they were reversed. Bowen is taller than Hatcher.
mike
said on 14/Aug/08
I love this site. But your advertisements turn me away everytime I come here. Come on Now!
Anonymous
said on 13/Aug/08
I have LONG been arguing that Andrea Bowen is AT LEAST an inch taller than Teri Hatcher, but Andrea still hasn't been upgraded. Check out her height page for lots of photos proving such.
Victorian
said on 12/Aug/08
I've been seeing a lot of reruns of Desperate Housewives recently. Hatcher was consistently more than an inch shorter than 5-7 Nicollette Sheridan (also taking footwear and tilted grounds into account) and had a difference with Andrea Bowen that grew up to an inch - and maybe even slightly over that.
I would say that she's 5ft5
dani
said on 6/Jan/08
I may agree that 5'5" 5'6" who cares same difference, but that's not shabby for a girl, still slightly above average and she looks lovely!
alamonster
said on 13/Nov/07
5'5" or 5'6"...what's the big difference?...I just saw her yesterday with no heels on and she's just plain average in height....with a killer looking figure and a great face....1 inch, give me break.
Anonymous
said on 10/Oct/07
There's no way she's 5'6''.
Click Here
Here she's next to Cindy Crawford who may be either 5'9'' or 5'10'' and poor Teri is at least five inches smaller. And the heels are similar.
Franco
said on 6/Apr/07
believe me when i tell you she's a 5'5 ;)
just check TALES FROM THE CRYPT season 2 episode 5, shes barefoot and looks 5'5 flat.
lena
said on 8/Jan/07
nicole bass is 6 ft 2 taller than hatcher.what do u think about a wrestling match between them????
Anonymous
said on 10/Dec/06
Andrea Bowen is definitely taller than Teri Hatcher. Here is a full body screen cap of them next to each other.....both in sandals/slippers, and Andrea is taller:
Click Here
Sissis
said on 9/Dec/06
I think she is 171 cm
liz
said on 11/Jun/06
in those pictures of her next to jaun pablo she looks a little taller, but its because she probably has 3 to 4 inch heels on.
SJM
said on 5/Jun/06
I saw Teri at a carwash last summer and thought she was at least 5'8". She has really long, skinny legs. I guess thats what makes her look so tall, but I was surprised to read that she's only 5'6". She is really, really skinny though.
ame
said on 11/Mar/06
i say that she is 165 cm
Kats
said on 25/Feb/06
Lindsay, Felicity Huffman is the second shortest on DH. She's listed as 5'5 and I think that's slightly rounded up. I think Teri is slightly rounded up too. 5'6 looks close though.
ds
said on 11/Feb/06
Yeah she does look pretty tall. I'm surprised how tall 5'6" loks on the red carpet. She even said at the Grammy's a couple nights ago that everyone thinks she's really tall but she's not that tall. don't think she's under. I think 5'6" is on the dot, she seems very honest...
[Editor Rob: there's a few pics of her in heels beside 168cm Juan Pablo Montaya here and another]
Anonymous
said on 5/Feb/06
Assuming Teri Hatcher is 5'6", how tall would you venture Andrea Bowen (who plays her daughter on Desperate Housewives) is?
Lindsay
said on 26/Nov/05
I think your right cos she is the second smallest on Desperate Housewives (after Longoria of course) she does look taller than average but does not tower over Eva if you have a look at group photos from the Golden Globes so I agree with "5'5.5"
hey
said on 2/Oct/05
she looked quite tall in the Seinfeld episode 'The Implant', I would say 5'6" - 5'7"