James Remar's Height
5ft 9 (175.3 cm)
Peak height was 5ft 10 (177.8 cm)
American actor best known for roles in films such as The Warriors, 48 Hrs, The Dream Team, Django Unchained, What Lies Beneath, Fatal Instinct and TV series Dexter and The Shannara Chronicles. On the warriors dvd, Remar mentioned his height as being
"Five Ten"
.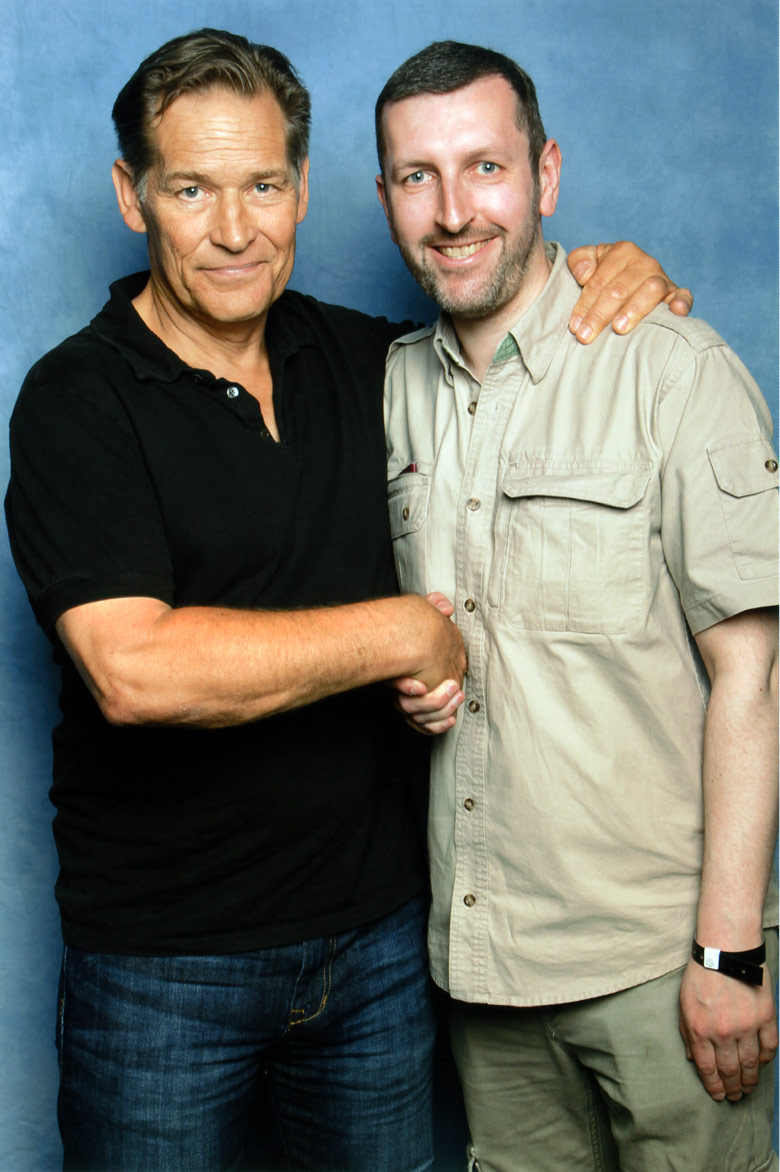 5ft 8 Rob and James @ LFCC 2015
You May Be Interested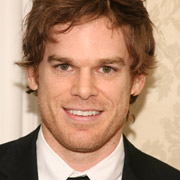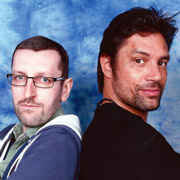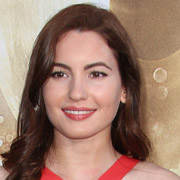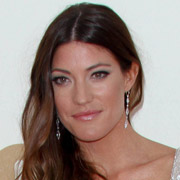 Add a Comment
44 comments
Average Guess (23 Votes)
Peak: 5ft 9.75in (177.2cm)
Current: 5ft 8.85in (174.9cm)
JohnMoore-162cm
said on 8/May/20
I'd be surprised if he was much above 5ft9 1/2" peak.
JAV
said on 3/Nov/19
He looked a legit 5-10 in the Warriors and about 160-170 pounds(I have the movie).But in the movie he's wearing thick athletic boots.He looks about 5-9 or more like 5-8.5 next to Rob.I say 5-9.Hes the same height as me.
khaled taban
said on 13/Aug/19
Peak height was 177cm , current height is 5'8.75".
JJAK
said on 14/Nov/17
Claims 5 10 looked it early on even a smidge above average much bigger than van damme another nail in that coffin but getting off point.
Also bigger than wes snipes another under 5 9er people over list, never looks much more than 2 in under 6 footers.
I doubt he was ever a big enough star to get much footwear advantage or angle.
Ted
said on 17/Jul/17
Was at one point a weak 5' 10''. He wasn't much shorter than 5' 11'' - 5'11.5'' Michael Beck.
World Citizen
said on 23/May/17
He looks no more than 5 ft 8.25 here
RisingForce
said on 15/May/17
The one thing that makes me a bit skeptical that it might have been the bigger footwear of the 80s is he's seemed to be right around 5'9" for some years now as he looked about 2" shorter than Bruce Willis in Red and always seemed about this height with Michael C. Hall and he started on Dexter at just age 52, though a half inch loss by that age is normal and I have seen others who seem to lose height and then remain around the same range for a while. James did seem like he was probably taller than Eddie Murphy in 48 Hrs., though he had heeled boots, but he also seemed taller than Van Damme in The Quest and his boots seemed normal in that and weren't a heeled, cowboy type. If I was a betting man, though, I'd think a strong 177 cm peak might be likely since it seems 5'8.75" is possible today.
RisingForce
said on 30/Mar/17
If Michael C. Hall is a solid 5'10" then James does tend to look a solid 175 cm 5'9" guy now:
Click Here
What was it that convinced you he's lost an inch, Rob? Was it seeing how he moved and carried himself in person like with Eric Roberts?
Editor Rob: Remar in person definitely seemed more 5ft 9 than 10, I do think he could look taller in the 80's.
RisingForce
said on 19/Mar/17
Weak 5'9" does look about right next to Michael C. Hall. Without considering posture, the top of his head looks taller than Rob's, I think people are looking at eye level too much. No less than 5'8.5", but I'll go 5'8.75". But he was only 60-61 in this pic so unless he had some significant surgeries I'd be surprised if he was much above 5'9.5" peak.
Arthur
said on 18/Mar/17
Rob, look at that clip of him barefoot with Kim Cattrall who is 5'6.5
Click Here
(at the 1:10 mark there is a good shot)
He looks at most 3 inches taller than her, I think. Don't you think that 5'10 peak is a bit too much? Maybe he was 5'9.5. I mean, he is only 63 years old, 1 inch is a bit too much for his age.
Editor Rob: at worse I'd have said 5ft 9.75 peak.
Aza
said on 4/Nov/16
Rob
As you were with him then okay will revise estimate st 5'9 but first impressions were that your eyeliner were level. His hair is higher than yours giving a taller impression but on reflection yeah 5'9 .
Aza
said on 2/Nov/16
Rob is eye level is identical with you. Am gonna go with 5'8.5.
Editor Rob: Remar I really thought seemed near 5ft 9 that day, I think I'd be more surprised if he was nearer 173-4 than 175.
Christian-196cm (6ft5.25)
said on 31/Aug/16
5ft9 is pushing it. The very most I would give him is 5ft8.5. TBH he barely looks any taller than Rob.
Josh Jeffords
said on 28/Aug/16
He's a solid 5 foot 9 could a been tall as 5 11 in his youth
His build changed dramatically in the 80s he was quite lanky early on.
I must have seen him next to a 100 more popular actors he was at least average even barefoot sometimes.
Rey
said on 4/Jul/16
fast glance...thought it was Randy Travis.
Eric
said on 7/May/16
he has big head but i don't see 2cm difference so i bet he is 174-174.5
mrtguy
said on 31/Mar/16
Rob eye level looks tad higher, but James has the hair advantage which makes him appear taller
MadMax
said on 22/Mar/16
His head looks big. I'd say 5'9".
CD
said on 15/Mar/16
Rob, is there a tilt in your favour here? Looking at the photo straight it looks like your eyes are higher than his...
Editor Rob: there can always be a slight tilt, I do have a slight lean...but also depending on the lens and how wide an angle, there is a chance in some lenses of slight barrel distortion.
Key
said on 14/Mar/16
5'8.5" now, 5'9.5" max.
TJE
said on 14/Mar/16
Something seems off with this photo
Byron T.
said on 9/Mar/16
I agree with the others, he looks under 5'9.'' Considering his posture in Rob's pic, he looks 5'8.5'' max.
jtm
said on 8/Mar/16
i thought he ws a solid 5'10 but it looks like he's struggling with 5'9 with rob and he's only in his early 60s so maybe he was never 5'10 and another lift wearer.
GP
said on 7/Mar/16
Any mention of the shoes? He doesn't look any taller than Rob. I highly doubt he was 5'10" during his young years. Just because he said he was, that doesn't make it true. He was a young guy back then trying to make it in Hollywood. I think 5'10" sounded more attractive than 5'9". 5'9" in his prime, 5'8-5'8.25" now.
Editor Rob: within similar range, around inch.
120
said on 6/Mar/16
I think 5ft 8.75in is probably better.
Hypado
said on 6/Mar/16
James Remar's height is 5ft 9in (175 cm)
a very good actor. Good photo.
Powerhouse
said on 6/Mar/16
Ajax! When i watched The Warriors when i was a kid, this guy became one of my idols. Looks a 5'8.75 - 5'9 nowadays.
Andrea
said on 6/Mar/16
Well, 5'8.25 is still over 5'8 but not enough to call him 5'9! Your dad does look taller than him (and he's a weak 5'9 now, right?)... Speaking of dads, my father is about as old as this guy (one year younger, actually) and i doubt he has lost more than a few mms (maybe a cm at worst)! This guy has already lost 2 inches? Mmm
Editor Rob: my Dad's posture last 2 years has gone and he walks and stands at 5ft 7.5-8 although last year time measured was still 5ft 8.5 at 79.
the lowest I'd have thought remar was in 174 range, but I thought 175 might indeed be possible.

S.J.H
said on 5/Mar/16
Without facing down he can be 5'8.5 but 5'9 was too generous unless he had 0.5" less footwear than rob. I don't think so
Andrea
said on 5/Mar/16
Don't know who he is but he doesn't look any taller than you, Rob... He looks 5'8 range here!
Editor Rob: actually up close I thought he looked over 5ft 8, but when standing a few more feet away I had thought he wasn't much different...
Rampage(-_-_-)Clover
said on 10/Oct/14
You may want to add Dexter to that line, Rob
allan
said on 23/Mar/14
In the warriors it said he was 5'9 ,i believe that ,he might be a strong 5'9
cole
said on 28/Jul/13
I would say weak 5'10. Looked 2-3 cm or so shorter than Desmond Harrington, and about the same height as David Zayas.
Predator King 5 ft 8 in
said on 31/Dec/12
I would say Chris Conrad is about 5 ft 9 in at most. He was only a little taller than Sandra Hess, who is supposed to be 5 ft 6 in in Mortal Kombat Annihlation but both were dwarfed by 5 ft 10 in James Remar. What do you think Rob?
Vecrotus
said on 25/Nov/12
How tall do you Chris Conrad, the actor who played Johnny Cage in Mortal Kombat Annihilation is? I'd say 5 foot 7 inches.
thebad7
said on 31/May/11
One of the great character actors of the last thirty years--I still like him best as Ajax in Walter Hill's THE WARRIORS. Now, he shines as Michael C. Hall's father in DEXTER. Standing next to Hall, Remar looks to be about the same height at 5'10".
tb7
T-Squared
said on 7/Mar/11
If you look closely at his shoes in 48 Hrs. they have noticeably big heels (this is easiest to see during the scene on the bus that Ganz and Billy stole). When he is using Eddie Murphy as a shield near the end he is somewhat taller, maybe about two inches maximum, compared to Murphy's billed 5'9. I would definitely place him at 5'10 for most of his career but not 5'11 even during The Warriors.
TNTinCA
said on 11/Jun/09
I always wondered what James' height actually was. When I saw him on the Warriors, I actually believed him to be a six footer. He seemed to have quite a bit of height on his peers. But in later films and TV stints, he appeared shorter.
I can believe 5'10" although I might have pegged him to be a tad taller.
Gene Frisco
said on 22/Feb/09
Seen him once in NYC looked around 5'11( I think he was on a slightly higher ground than I) but 5'10 sounds reasonable.
alexthefox
said on 7/Nov/08
shoota, ur absolutely right. he said "I was this skinny, weak 5'11 guy" in the same interview. but that was during filming, so i guess that was his peak height.
Caesar
said on 21/Sep/08
A couple of inches shorter than Michael C. Hall in Dexter. 5'8-5'9.
alexfox
said on 5/Feb/08
i saw the interviews with the original cast of the warriors. he says "My role was meant for a nine-foot-tall kinda guy- and i'm 5'10"
Shoota
said on 30/Oct/07
He was easily 5'11 in The Warriors.
Everardo
said on 3/Aug/07
He might be 5 ft 9 in or 5 ft 9.5 in, because in "The Quest" Van Damme and he look more or less the same height (Jean-Claude is listed as 5 ft 9 in here)