Jennifer Carpenter's Height
5ft 8 ¼ (173.4 cm)
American actress best known for playing Debra Morgan on TV series Dexter and Rebecca Harris on Limitless. In film she can be seen in Quarantine and The Exorcism of Emily Rose.
Photo by PR Photos
You May Be Interested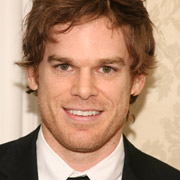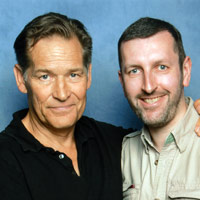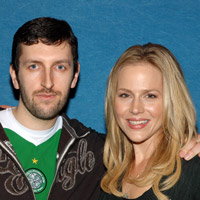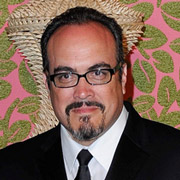 Add a Comment
58 comments
Average Guess (33 Votes)
5ft 8.46in (173.9cm)
Chris Junior Hernandez 1990
said on 30/Sep/20
I did see Jennifer Carpenter could be 5'8 1/2 and probably 128 lbs now.
Miss Sandy Cowell
said on 7/Dec/19
🎂 Happy 4️⃣0️⃣th Birthday Jennifer! 🎂
Many Happy Returns to Jennifer, who turns the BIG 4️⃣0️⃣ today!
I just found 174cm for her with her Birthday details, but that pretty much agrees with the average vote.
My Birthday guess for Jen is going to be 5ft8.5. 😁🎁💐🎉🕯️
🎂4️⃣0️⃣😁🎁💐🎉🕯️🎂4️⃣0️⃣😁🎁💐🎉🕯️
Nik Ashton
said on 1/Sep/19
She is solid tall!
Nik Ashton
said on 15/Aug/19
It would be great to see Rob pictured with Jennifer Carpenter!

Editor Rob
She does do some cons, see this guy
Here
, he seems reasonably close to my height range.
khaled taban
said on 13/Aug/19
5'8.25" is closer , she is quite tall.
Devil
said on 8/Jul/18
Wow she's a true beauty. Wish she was my wife. But and yeah 174 cm is the truth but some people have their doubts. Ladies and gentlemen and children this woman is 174 cm tall no more and that's it. Surprise mother****er. And i wish she was my wife.
Nik
said on 3/Jul/18
She very much looks this height!
Junior Hernandez 1990
said on 2/Jul/18
@Patrick Groening If shes like 5'3-5'3.5" as you wish then Rob entire listing will gone insane. Shes at least 5'7 nothing less.
Patrick Groening
said on 8/Jun/18
I met her in person she was shorter than my mom when they stood next to each other and my mom is 5'4" maybe she's that tall with heals.
Nik
said on 1/Jun/18
Jennifer Carpenter looks her listed height to me!
Sandy Cowell
said on 31/May/18
Hey Rob!
When I Googled Jennifer the other day, I couldn't find the film of which I spoke - ('Where the Devil Hides').
I have just Googled the film to make sure I hadn't been misinforming people, and I found out the reason. This movie also goes by the title 'The Devil's Hands/Hand' and it DOES star Jennifer and Colm Meaney, Colm playing perhaps the meanest, most macabre part I've seen him play to date!
Jennifer is almost certainly the tallest of the girls, and there are many, none of which look particularly short!

Editor Rob
It's a film I've yet to see.
Sandy Cowell
said on 31/May/18
It isn't the easiest thing in the World to judge the height of Jennifer from her role in 'The Exorcism of Emily Rose', as she spends much of her time contorted! However, she is in another horror film currently showing on the 'Horror Channel', and I think it might be 'Where the Devil Hides' with Colm Meaney! In that, there is a tall, dark-haired, slim actress and I am sure it's her! I will definitely agree with 5ft8.25, as written above.
Intevel
said on 14/Jan/18
Rob I have another question. They say skinnier makes you look taller. But why is that not always the case? A girl I know who is the same height as Jennifer Carpenter , has very small bones and for some reason it doesn't make her look taller to me. Jennifer looks taller to me because she's not super bony, she has some muscle. Would you say that just being bony doesn't automatically make you look tall? Does it depend?

Editor Rob
It can also be proportions, clothing which effect perception. Usually skinnier appearances do tend to make people think someone would be taller than a wider person, but of course not always.
Wild Bill
said on 29/Dec/17
Looks much taller than 5'8
MTT
said on 8/Sep/17
Too low. At her best she may be 5'9. In dexter she's noticeable taller than 173 cm!
Mister
said on 15/Aug/17
How tall she is,is a mystery maybe more 174 cm but her face length looks more like charlotte milchard from 4th kind who is 173cm . But i guess she is perheps more 174cm.
Bobby,
said on 10/Aug/17
I thought she was taller,on Limitlwss, she gave a 5'9 impression. I forget the lead's name but he portrayed Brian Finch, I think he's 6ft or 6'1. But he had her by half a head.
even
said on 20/Jul/17
5'8.25" is her height and 120 pounds is her most probable weight
Hans Meiser
said on 6/May/17
That's too low for her. I would put her at 5'8.5
Canson
said on 25/Apr/17
She's gorgeous and 5'8"
Nick
said on 9/Feb/17
I agree with miss sarah, a bit over 5'8" .
Sarah
said on 20/Nov/16
A bit over 5'8". I'd add the TV show Limitless too. It was canceled, but she was a main character.
Ilona
said on 10/Aug/16
I think she has schoesize 41 in euro and 5 8 1/2 tall no more. Imbecils.
Ilona
said on 10/Aug/16
Bull**** she's taller than 5'8! Give her a half inch more so 174cm
Ilona
said on 6/Jul/16
i agree with silent D.174cm
Silent_D
said on 7/May/16
She looked tall in dexter and white chicks. 174cm.
A2Z
said on 27/Apr/16
I honestly think she should get downgraded to flat 5'8".
Morning height 5'11.6
said on 6/Mar/16
Rob's got her height spot on
mike 1.82
said on 26/Mar/15
i think Jennfer heights is corret. Same height listed on DEXTER tv show. I think Michael C Hall is 1.76-177. he claims 1.79 maybe with shoes. makes sense next to Jennifer
joaquin
said on 20/Feb/15
Michael C.Hall is 2inches taller than carpenter so 5.8 1/2 flat Jennifer. Michael is 5.10 or 178cm
devil
said on 31/Aug/14
jennifer looks more like chelsea field from the last boyscout cause they both got the same looks from eyebrowns. 174 max 175 for jen.
fred
said on 31/Aug/14
she is a tough woman with a strong personality in dexter episodes,we all know that 174 cm is her real height but in the film exorcism she looked smaller for a minute i thought she was 165 but when i saw the making of exorcism . i found out that she is much taller in real life. her face and eyebrowns and hairstyle looks very adult.i am in love... .
Alex
said on 12/Aug/14
Rob, also, what do you think about Erik king's height? The guy is listed as 5'10(178 cm) LOL, though in Dexter he looks in almost every scene 3 cm shorter than Jennifer Carpenter. So I guess 1.71m is right for him. I'm waiting a response. Thank you, rob.
[Editor Rob: he might be near to 5ft 8, generally he looked a few inches smaller than MCHall, not sure if he would come in near 171 though]
Alex
said on 12/Aug/14
Hey, rob, She definitely looks at least 5 cm shorter than Michael C. Hall. I watched dexter, the whole series in 10 days, I can say for sure that she isn't taller than 1.73m. What do you think?
[Editor Rob: she can look 173, sometimes I think her posture in the show wasn't great.]
Just
said on 27/Apr/14
This height is right for her. Despite her bad posture she always looks about 5'9.
Lorne
said on 11/Feb/14
Yeah, all the talk about head sizes is getting ridiculous. Unless it is relevant,(like Rob meeting someone) it should be left alone, accept an occasional mention, like with weight. IMHO.
Chris 182 cm
said on 8/Feb/14
No way is she 5'7-.5. She's just a tiny bit shorter than 5'9.25 listed Yvonne Strahovski. Another topic: Is her hairlevel (top of head to hairline) more than 4 cm? She has a low hairline and a small forehead. Here's a pic for reference:
Click Here
Her head seems the same size as Yvonne's, but their hairlevels are opposites.
[Editor Rob: I put an amnesty on some posters who stepped over the line, but I cannot keep talking about head sizes...it's height first, then other body dimensions as I see fit. Her hairlevel looks a good 4cm range but maybe Yvonne has raised here eyes a little higher and it looks less than it is.]
Finn
said on 2/Feb/14
She looks taller than she is because of his skinny structure. May be as low as 5'7" to 5'7,5". Two inches shorter than Michael C. Hall.
Burns
said on 11/Jan/14
I have a really hard time trying to figure out her height. She always looks super tall in photos/videos, but is clearly around 2 inches shorter than Michael:
Click Here
Michael is definitely 5'10", so having her height listed around 5'8.5" makes sense, but she always seemed taller than that...
Has she ever claimed a height in an interview or anything? Her ID page in a Dexter episode said 5'8" but those are always BS.
Emily
said on 4/Apr/13
@Rob I´d have expected for you to include her in the really long head spectrum.
For example i think that Michael C. Hall has a long head for his average height and Jennifer isn´t far off from him in that regard although she has a tall height.
Emily
said on 31/Mar/13
Ok it´s me again with my head length obsession lol. J Carpenter seems to have a longer than average head also, right? How long do you think her head is?
And do you know any female celebrities that have a REALLY long head, and female celebrities that have a REALLY short head?
[Editor Rob: I'd say it was an above average length.

it's hard thinking off hand...from people I've met, maybe look at michelle forbes or mercedes mcnab for longer heads, and someone like nora zehetner has a smaller head.]
Chiara
said on 13/Oct/12
She looks like a 5´9 girl at the minimum to me.
sean73
said on 12/Oct/11
MCH is 70.25 and JC(NOT JESUS) IS 68.75.She also got a cute little butt.Have you seen this season of dexter?
guy
said on 15/Aug/11
I think she is 5'10 she looks the same height or a tad shorter than michael c hall who is 5'10.5 or 5'11
Larc
said on 16/Feb/11
Tyson beckford is actually 6'0.
M.P.
said on 23/Jun/09
I'm pretty sure she's a solid 5'10". She's deceptively towering.
AbC
said on 21/May/09
Since when 5'8" is considered tall? I mean its even not enough to be a model or something...
Akshay
said on 4/Mar/09
Her long legs are the main cause of this deception in height..she can look 5-9 sometimes and sometimes 5-8..she lies in between i am sure..Saw her in the movie quarantine..she looked tall there
Maribel
said on 21/Jan/09
Perhaps 5'8.5
Anonymous
said on 29/Sep/08
Some sites just really mess up height. I found a site who had Famke Janssen at 5'1" and Eva Longoria at 5'7". Regarding Jennifer, she looks like a strong 5'8".
delphonic
said on 7/Jul/08
She is 5' 9" exactly. I know because I had the perfect scenario celeb height sighting! She was right behind me in the security line at the airport. We both had to take off our shoes, so we were both barefoot right next to each other and we were the exact same height. I am exactly 5' 9" barefoot for sure (accurately measured and not including hair). She was very down to earth and approachable. If only I had the good luck to be next to Pitt or Stallone in the air security line! But something tells me they use their status to bypass security checks and not take their shoes off in front of people...even at the airport!
mf
said on 26/Oct/07
I suspect she's 5'9 to 5'10 based on how she towers over Laura Linney (who is listed as 5'7).
tahitian_eve
said on 23/Aug/07
in the exorcism of emily rose she looks very tall and skinny.she could be 5'8 I think...
G-unit
said on 26/Apr/07
in the serie dexter she does look tall. She could even be 5'9.
Anonymous
said on 1/Dec/06
A funny observation about Jennifer: in "Exorcism of Emily Rose" she didn't look taller than 5'7", however, on the Showtime series "Dexter" she does look 5'8" and a half.
Nasti
said on 14/Apr/06
I have heard she is 173 cm. And I think, this height is the right. Or maybe 174 cm, too.
[Editor Rob: I gave her another cm recently....]
Sharrice
said on 2/Apr/06
that is a nice height for her but other sites say she is 5'3 but what do i know i never meet her but i hope i do soon
WillF
said on 18/Oct/05
From what I can tell she is actually around 5'8. The 5'3 comes from http://www.starglimpse.com/celebs/pages/jennifer_carpenter/jennifer_carpenter.shtml
BTW, if you like her check out the page I made for her.
http://www.williamwfleming.com/JenniferCarpenter.html