Jamie Carragher's Height
5ft 11 ½ (181.6 cm)
English former footballer, who played over 500 games for Liverpool and won 38 caps for his country. He once claimed
"6ft"
although in a video said
"A centre-back all these years, I'm under 6 foot"
.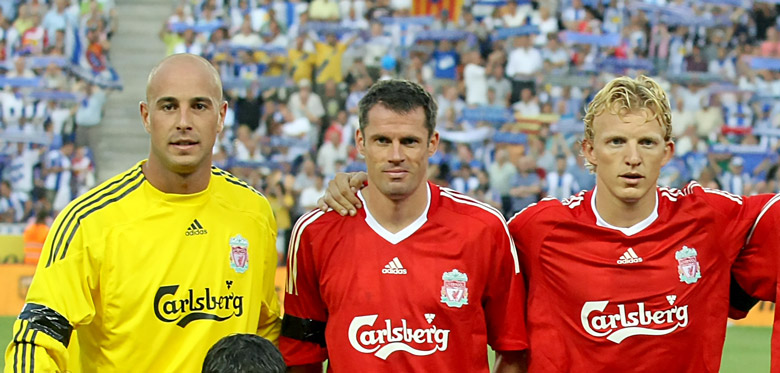 Photo by maxisports/BigStock.com
You May Be Interested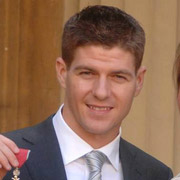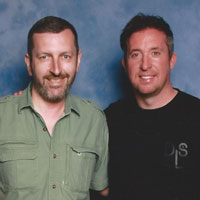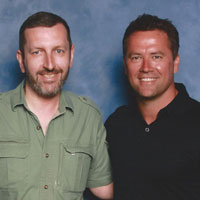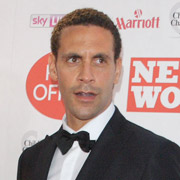 Add a Comment
21 comments
Average Guess (18 Votes)
5ft 11.19in (180.8cm)
Alan mctavish
said on 26/Dec/20
I would put graeme souness at 5' 9" to 5' 10" at most! Its hard to tell becouse of hes hair that is 6 inches high. So souness gets a 5' 9" 1/2 inch from me! Hes never a 5' 11" or 5' 10" 1/2 inch even! Didnt like him as a player! The way he whent about on the park for rangers breaking legs and alsorts just becouse he didnt realise how fast and harder the scottish game was compared to the english game! He was a total animal.
Inches_to_cm
said on 28/Nov/20
Always thought he was 6'1 (minimum 6'0.5), seemed to be at or above Gerrard. Huh.
Johnny 181-182 cm
said on 9/Sep/20
@Rob how much height do you think Van Dijk has on Carragher here?
Click Here

Editor Rob
Could appear nearly 6 inches from the photo.
Johnny 181-182 cm
said on 7/Sep/20
@Rob do you think Carra is taller than Beckham?

Editor Rob
I would give Jamie the edge, I feel he was quite honest with not quite 6ft. But jamie clearly not a flat 5ft 11 guy.
Johnny 181-182 cm
said on 6/Sep/20
@Rob can you please post the link of the video where Carragher claims to be under 6ft.

Editor Rob
Rory
said on 19/Apr/20
@fiveeightjake
Those guesses look way off tbh. Gary Neville looks about 5ft10,Dave Jones 5ft11 and Souness looks around 5ft10.5.
Carragher I'd say looks 5ft11.5 at a push 5ft11.75, often doesn't have good posture so it's possible he isn't that far off 6 foot. He looks about 3cm below Redknapp whose minimum 6ft0.5 though
FiveEightJake
said on 9/Dec/19
Some sky sports estimates
Gary Neville - 5'9.25 -.5
Laura Woods - 5'7.25
Dave Jones - 5'9.25 - .5
Kelly Cates - 5'4.5 - 5'5
Graham Souness - 5'8 range / peak height I'm not sure but his listed 5'10.5 seems high.
Patrick Davidson - 6'0.5 - 6'0.75
Chaz Noir
said on 26/Oct/19
5 ft 11 flat. Gerard Houllier played him at right back and left back after he moved back from midfield, but never in his best position - centre back. Could've been because he wasn't taller and so he didn't fancy him there; or could've been cos he had Sami Hyppia and Stephane Henchoz.
It was Benitez who played him centre back and he went on to become one of the best centre backs in the world and a Liverpool legend.
Nik Ashton
said on 21/Oct/19
I have seen him listed as 186 cm (over 6'1"!) on an internet site!
Nik Ashton
said on 21/Oct/19
The average guess was 5'11.07" (7 votes!) and there were 7 comments on this page! Jamie was born on the 28th January 1978 and he made 737 appearances for Liverpool, he also won 38 England caps! 🏴󠁧󠁢󠁥󠁮󠁧󠁿🧢🍀♾!
Sakz
said on 21/Oct/19
@pov I wasn't aware of that. I was going by what it says above and the fact that he did acknowledge that he's under 6'0. I don't think he'd measure as low as 5'11 flat.
pov
said on 19/Oct/19
Actually he always claimed 6"0/6"1 so he's not "honest" about his height, then Gary Neville called him out in Sky Sports behind the scenes. And in the following clip he admitted to not even being 6"0. He's actually 5"11 flat.
Sakz
said on 18/Oct/19
Honest about his height which is good. Can get away with looking 6'0 I'd say.
FiveEightJake
said on 17/Oct/19
Nice addition Rob think he's definitely at least 5'11, can you add Gary Neville soon Rob, do you think he's definitely over 5'9? He claimed he was 5'11 in commentary recently.
Nik Ashton
said on 17/Oct/19
He's very honest!
Miss Sandy Cowell
said on 17/Oct/19
Jamie has no intentions of hiding that he's slinked to below 6ft.
5ft11.5 ⚽😁👍
Nik Ashton
said on 17/Oct/19
Great add Rob! 🛳 ⚽️ 🏆!
Nik Ashton
said on 17/Oct/19
It's so great to find out exactly how tall this footballing legend is!
Rampage(-_-_-)Clover
said on 17/Oct/19
Shocking to see this!
Matt99
said on 17/Oct/19
Fair listing, always saw him as a 182 guy.
Littlelee5ft6
said on 17/Oct/19
He doesnt look 7 inches taller than Carl here. Think hes an inch shorter than his claim 5ft 10.5

Editor Rob
Probably a bit looser posture.