Jamie Hector's Height
6ft ½ in (184.2 cm)
American actor best known for playing Marlo in TV series The Wire, Jerry Edgar on Bosch and Benjamin Washington on Heroes. On his imdbResume he had his height/weight listed as 6ft 2/180 pounds.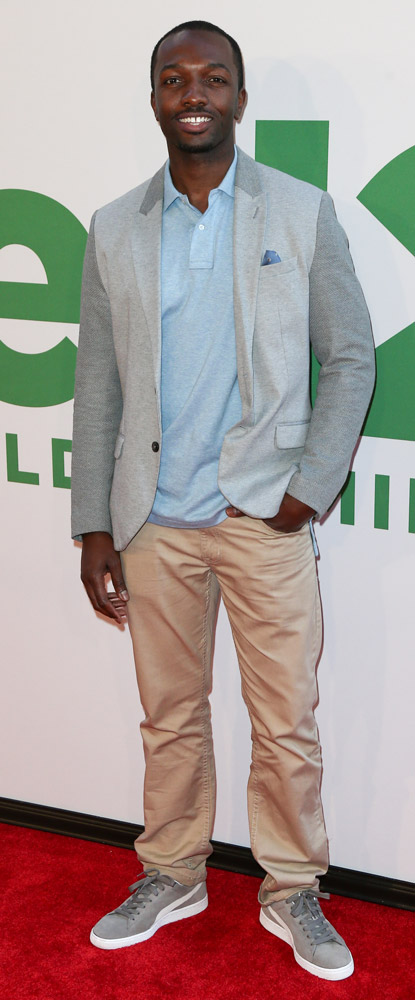 Photo by Debby Wong/BigStock.com
You May Be Interested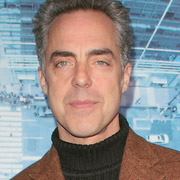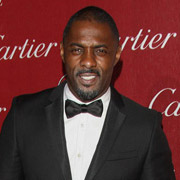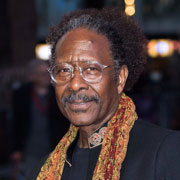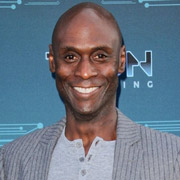 Add a Comment
26 comments
Average Guess (11 Votes)
6ft 0.52in (184.2cm)
Andrea
said on 17/Aug/20
Actually in the new season there's one scene with Richard Brooks where you could argue he struggles to look even 6', but I'm not sure the ground is completely even...
Generally, he does look a comfortable 6', at least. 6'0.5 isn't a bad shout, but I wouldn't go much over that.
See him with Carmelo Anthony:
Click Here

Editor Rob
Carmelo makes them both look barely 6ft, Common under 6ft there.
BT
said on 26/May/20
Good update to his page! Having a better look at him just now I think around 185 cm actually is a pretty fair shout. He arguably pulls it off with Greenberg, Welliver and LL Cool J, and here as well standing next to Clive Owen:
Click Here
, check out the 04:18 mark and from 04:35. That's not a very big difference.
BT
said on 30/Apr/20
@Rob: Something is off here. Maybe Greenberg is more 181 cm range, and Hector could be 6'0.5? At times he does pull off looking closer to 6'1 than 6'0.
Click Here
Click Here
Click Here
Click Here

Editor Rob
He can sometimes seem nearer 6ft 1.
Andrea
said on 23/Apr/18
Rob, can you give him a photo?
I've just watched the last season of Bosch, and although he's far away from his 6'2 claim, he may well be a bit over 6'. Maybe give him 6'0.25? He generally does look a big 6 footer (and well over 1.5 inches taller than Titus)...

Editor Rob
It's not unreasonable to say he can look a strong 6ft range.
Sam
said on 29/Nov/17
He looks a good 2 inches under Lance Reddick, so he may be closer to his listing than I initially thought.
Anonymous
said on 13/Nov/17
I think as much as 6'0.5" could be a feasible for him, he seems taller than other six foot actors listed on here.
Rampage(-_-_-)Clover
said on 30/Jan/17
A little over 6ft for this guy
gian92
said on 5/Aug/16
Rob i believed he was more near 6'1 .
Andrea
said on 5/Jul/15
He does look a genuine 6', a fraction over it i guess it is not impossible, though! He looks taller than Clive Owen, if you G him! But that's another story, it must be the famous Clive's posture :)
With 6'2-6'3 Idris Elba:
Click Here
alex
said on 27/Jan/15
I think Hector can be a strong six footer (184-185 cm. like Duchovny) while Owen is a weak 6'2 (186-187)
Click Here
Lo sgozzatore
said on 13/Aug/13
He does look at least 6' in The Wire. Rob, the funny thing is that you have this guy at 6' and Clive Owen at 6'2. Just look at their pics, Hector can look taller than him in many pics! Just forget about 6'2 for Owen! That's ridicolous
Ty
said on 4/Mar/09
This dude is my cousin and he is like 5'2" cuz I'm 6'3" and he barl hits my shoulders...great guy though, great guitarist
glenn
said on 10/Feb/08
oh,and furthermore,maynard doesnt pose,but ive seen pics of him standing next to my friends,and yes,5-4. rob-what about lmeisters question?
glenn
said on 10/Feb/08
have you ever seen maynard standing next to perfect circle or tool members in photo sessions? next to 5-8 james iha,he was 3 or 4 inches shorter.more on the 4 inches.never saw the guy except on stage,and on stage he looked that too.
RB
said on 10/Feb/08
Glenn says on 30/Aug/06
Maynard is about 5-4 I think.
Strange, he is listed everywhere 5'7. He looks that heigh in that old C.A.D. video:
Click Here
Lmeister
said on 13/May/07
What happened to David Draiman page (singer of Disturbed)? Did record company contact you?
Glenn
said on 12/Sep/06
Wrong Matt.Ive hung out with both many times over a 16 year period.Udo is near 5-5,or no shorter than 5-4.Dio is 5-2 tops.possibly even 5ft.Rick Emmet is 5-8.Derringer is 5-4 Steve.I think Sully is 5-6 to 5-8.cant remember him.THE SHOCK is the singer from disturbed I finally ran into last week.5-4!!!
Matt
said on 12/Sep/06
Ronnie is about 5'4. Udo I've heard is about 4'10! Udo looks far shorter than anyone I've seen in metal.
Steven
said on 31/Aug/06
Sully Erner from Godsmak is about 5'4" or something. Believe Rik Emmett and Rick Dehringer and Craig Chaquico may be around this territorie as well from tha looks a things.
Glenn
said on 30/Aug/06
Maynard is about 5-4 I think.I didnt realise Godsmack had someone that short.
Road Hawg
said on 28/Aug/06
Ayreon, not sure but I think the guy in Godsmack is down there in that range, as may be the guy from Tool (saw him on Conan O'Brien once and he looked a foot-plus shorter.
Glenn
said on 20/May/06
5-3 tops.giving the illussion of 5-1.
Glenn
said on 18/May/06
A guy? not that I can think of.unless you mean DIO or UDO of ACCEPT.UDO is 5-4.DIO claims around the same,but is 5-1.
Glenn
said on 17/May/06
Yeah.possible.
Glenn
said on 11/Apr/06
Yeah,his brother could be 6ft.5-2 is correct.
Eggplant
said on 11/Apr/06
Yeah, quite diminutive, but a hell of a guitarist.