Janet Blair's Height
5ft 4 (162.6 cm)
American actress and singer best remembered for playing Betty Smith in the TV series The Smith Family and for roles in films like My Sister Eileen, Once Upon a Time, Tonight and Every Night, Night of the Eagle, The Fabulous Dorseys and Burn, Witch, Burn. In a life magazine article in 1944 it mentioned that she was "5 feet 4" and never wears a girdle or make-up.
You May Be Interested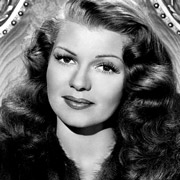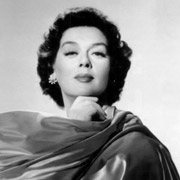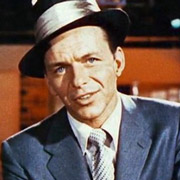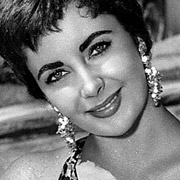 Add a Comment
8 comments
Average Guess (2 Votes)
5ft 4.88in (164.8cm)
Steve
said on 31/Mar/15
That's an awful wig on Raquel. Look at her hairline. The lacing isn't glued down. It's loose. Usually, other than actresses in makeup for a part, women don't wear that type of wig.
Other than that she looks great for her age. A lot better than I do. I'm also in my seventies.
Sam
said on 31/Mar/15
In the photo above, I think she looks rather like Rita Hayworth, especially with the latter's Shanghai dye-job...otherwise Blair, while definitely a hottie, has a bit of a weaker chin than Hayworth.
littlesue
said on 31/Mar/15
I'd say 99% down to plastic surgery!! I'd say very few don't have it. Always feel sorry for Bardot as she obviously aged naturally but they compare her to someone who has'nt.
Arch Stanton
said on 30/Mar/15
Click Here
Raquel Welch at 73 I'd say is probably the best looking woman I've seen over 70, although Joan Collins, Honor Blackman and Shirley Eaton are also definitely still looking very good too, Blackman is like 88 now! But Welch looks ridiculously good for that age, well any age really. She says she hasn't had surgery either (yeah right). Nobody has skin that smooth at 20 let alone 73!
It can go either way really with surgery, it makes some look terrible and works with others. I think those who have botox tend to start to look worse after a while. It's toxic to the skin in larger doses. It makes people like Simon Cowell start to look really bloated in the face and strange. A lot of the celeb guys who looked great when younger do seem to struggle to keep it in their 60s as shrinkage starts to kick in too. Of course there's things they can do cosmetically, but they can't do much about the height loss. Some day Stallone going to be measuring barely 5 ft 6 if he gets as old as his mother and you can imagine him wearing shoes like Mick Mars to compensate!
[Editor Rob: nowadays in films you are getting much more post production body enhancements. In the past it was in-camera, on set techniques through lighting/filtering etc, but now, subtle work occurs a lot more than you'd imagine.]
Arch Stanton
said on 30/Mar/15
The old Brigitte Bardot pic is how I reckon Keira Knightly will look at 80!
[Editor Rob: yeah, it is interesting watching actors as they get old, some still manage to look remarkably well, others age like normal folk.
I wonder how much of it is down to Plastic Surgery though.]
Arch Stanton
said on 28/Mar/15
Rob that advert with "14 celebs aging horribly" and the Bridget Bardot comparison is most disturbing!!
[Editor Rob: I never see any adverts as I browse this site without ads, but I looked up the article...some celebs will age great, others might not, I hope I fall into the former!]
Arch Stanton
said on 27/Mar/15
BTW I added (1942) after My Sister Eileen to not confuse it with the 1955 Janet Leigh/Dick York one. I think there's also a few more Once Upon a Times too, that was the 1944 one.
Arch Stanton
said on 27/Mar/15
Awesome, you found a quote and a great classic image too! There you go about what I gave an educated guess for. She was looking a good 6 inches shorter than Cary Grant in heels which would have given easily 3 inches I think.