Rita Hayworth's Height
5ft 6 (167.6 cm)
American actress, best remembered for roles in films such as Gilda, Cover Girl, The Lady from Shanghai, Separate Tables, Only Angels Have Wings, The Strawberry Blond, Salome, Pal Joey and They Came to Cordura. In an Edition of The Hartford Courant (1943, Apr), she mentioned her height:
"I'm five feet six inches tall"
. She was said to weigh around 120 pounds with a shoe size of 5.5. In a 1941 article it mentioned her actual measurements and vital statistics, which were Bra/Bust size 35 inches, Waist 25 inches, Hips 35 inches, Calf 13, Ankle 7 and 7/8ths, Wrist 5 3/4 inches.
I asked [Rita] how tall she was as I stood alongside her. This was always an important item to me because if the lady happened to be about 5 feet 7 inches minus shoes and came up to the set with 3-inch heels, she'd be just a bit above my 5 feet 9½ inches. As we stood there, both in flat heels, I was easily 3 inches taller, and I told her I hoped she didn't wear very high heels with me.
-- Fred Astaire
You May Be Interested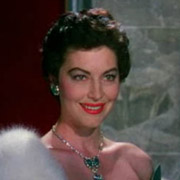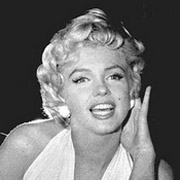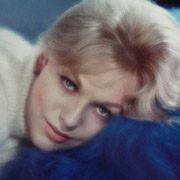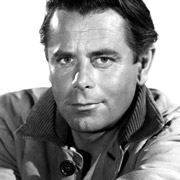 Add a Comment
43 comments
Average Guess (7 Votes)
5ft 6.18in (168.1cm)
klee
said on 22/Aug/20
It's hard to discern the heights of old Hollywood stars. For instance, there is a back stage cast photo of Casablanca with Ingrid Bergman and Humphrey Bogart. She was fairly tall at 5'9" and Bogart was about 5'7". In the photo he was standing next to her and was taller. She was wearing heels. Everything looked perfectly natural. That's the magic of Hollywood stagecraft and wardrobe for you. So how tall was Rita Hayworth? Who knows.
Arch Stanton
said on 10/Jun/20
Rita and Orson Welles as a couple, hard to see it! And 1943-1947 was really in the peak of her beauty too, I bet he was the envy of every man in town. Michelle Keegan actually reminds me a bit of her at times, incidentally she is also of Spanish descent.
Miss Sandy Cowell
said on 7/May/20
Thanks to a question on The Chase just now, I found out that Rita Hayworth was married to Orson Welles; what a fascinating piece of information! I went and 'did my homework', as it were, and discovered that Rita had five husbands, Orson being the second. They were married from 1943-1947. The couple had a daughter named Rebecca, who lived until 2004.
Orson Welles was 187cm/6ft1.75 tall.
Today, my guess for the lovely, timeless actress Rita is 5ft6. 🕯️💐
Miss Sandy Cowell
said on 17/Oct/19
❤️ The lovely Rita Hayworth arrived in this World 101 years ago today. Immortalised in over 60 films, she will forever be bringing pleasure to the young and the not-so-young alike.
Rita was performing as a dancer at the age of just six! 👧🎂💐
5ft6. 😁👍
RIP Rita XXX🕯️
Littlelee168cm
said on 23/Dec/18
They were both about five foot six scarlett what is your problem with marilyn?
Scarlett Rose
said on 15/May/17
I can believe Rita Hayworth was 5 feet, 6 inches tall but no way was Marilyn Monroe as tall as Hayworth. Monroe wore four inch heels. Some women don't have to!
Arch Stanton
said on 3/Dec/16
Undoubtedly one of the most beautiful women in the world in the 40s. I've read stories of Rita billboards causing accidents, men just couldn't take their eyes off of her. A 40s Rita smiling and glammed up is one of the wonders of the world IMO!I still think she was a tad under 5 ft 6 seeing her with Astaire in You Were Never Lovelier.
M
said on 27/Nov/16
She was such a big and rare beauty.Could have been very successful model in time of her youth.
Hypado
said on 10/Apr/16
Rita Hayworth's Height is 5ft 6in (168 cm)
Yes, 168 next to 5ft 11 Glenn Ford.
Arch Stanton
said on 16/Feb/15
In that photo though Lemmon's footwear looks a bit sus, in one of the other scenes I think he was in flat boat shoes.The difference could look less than 2 inches in some scenes though.I think you'd be best checking out a few of her films and looking into it. I think she can often look around 5 ft 6 but I reckon just off like Monroe.
Arch Stanton
said on 16/Feb/15
Rob that's about it looks in Fire Down Below with Lemmon and Mitchum
Click Here
I think 168 is a bit high.
Arch Stanton
said on 16/Feb/15
There's a scene in Fire Down Below in which she's in 2-2.5 inch heels and still looks about 2 inches shorter than Jack Lemmon in flat boat shoes.
Arch Stanton
said on 16/Feb/15
Rob I think she might have just been shy of the 5'6" mark I'd probably go with 5'5.75 (167cm). I think Kim Novak edged her out slightly in dance shoes. I've thought a few times she looks a weak 5'6, I think 167 might be more accurate.
Steve
said on 24/Jan/15
"No matter what her height happened to be it was ideal.".
Amen!!
Kitty
said on 22/Jan/15
No matter what her height happened to be it was ideal.
Sam
said on 15/Dec/14
Yeah, someone like Mayer could seem like a stern tycoon of any business but Cohn seemed like he could have been a shady stripclub kingpin.
Here's Hayworth prior to stardom and, yeah, she looks pretty much the same facially, a beautiful young woman.
Click Here
Arch Stanton
said on 12/Dec/14
Yeah Harry Cohn certainly looked a piece of work didn't he!!! Surgery or not, she was always stunning.
littlesue
said on 11/Dec/14
If you look at pics of a very young Rita she had a very low hair line, they gave her electrolsis on the hairline to higher it a little
[Editor Rob: she looked too 'mediterranean' then?]
Sam
said on 9/Dec/14
She was so gorgeous but I think I read that she had some sort of plastic surgery early on beyond dyeing her hair at the insistence of her shady svengali Harry Cohn, infamous as the sleaziest of the big studio moguls for frequently pawing at his actresses. Who measures wrist and ankles BTW?!
Arch Stanton
said on 16/Nov/14
Rob can you squeeze in Only Angels Have Wings nearer the top?
Sam
said on 25/Sep/14
With her husband for a brief time, Orson Welles, she looked 5'6" max, even a little shorter in some shots.
Click Here
Arch Stanton
said on 12/Aug/14
Rob can you add some films like Separate Tables, The Strawberry Blond, Salome, Pal Joey and They Came to Cordura and a striking photo of her from the Cover Girl/Gilda mid 40s era?
Arch Stanton
said on 12/Aug/14
She wasn't 5 ft 8 Vint, he was probably fooled by heels and her thin build. Unlike a few 5'6" actress Rob has on here she didn't really look taller than it. Agree on one of the most beautiful though!
Vintageous
said on 23/Nov/13
Taller than 5'6 according to my airman grandfather who met her at the Hollywood Canteen. He was 6'5 in his prime. He estimated her at 5'8 ish and very long limbed, long hands and feet. Thinner than she looked in her films. And the most beautiful woman he ever met.
Arch Stsnton
said on 11/Nov/13
Almost a head shorter than 6'3" Stewart Granger in 1953's Salome. 5'6" ish.
Arch Stanton
said on 7/Sep/13
How gorgeous was she in Cover Girl? Holy Moly. She had about an inch on Gene Kelly in heels, around 5 ft 6 barefoot seems right.
Arch Stanton
said on 29/Jul/13
Saw Affair in Trinidad earlier and thought she looked around 5'8-5'9" next to 5'11 Glenn Ford in heels, barefoot I'd have guessed around 5'6". I'll try to watch Cover Girl and Gilda tomorrow, Glenn Ford was also in Gilda of course, been a while since I saw it.
Arch Stanton
said on 11/May/13
Watching They Came to Cordura right now. Gosh she was a hottie wasn't she! Sure you'd agree on that one Rob! Gary Cooper has a full head on her in this film, footwear is about even with cowboy boots. Cooper looks about 9 inches taller. Cooper could have been 6'3.5", I don't think she was under 5 ft 6.
Markie
said on 16/Mar/13
My grandpa was a soldier and met her at the Hollywood Canteen, which he vividly recalls. He still says and has told this story for 70 years that she was very tall and small boned . He guessed without her 1 inch heels she was at the smallest 5'8. It was common for dancers to lie about their heights and pretend to be shorter and even wear smaller heels to get better roles. Male dancers were notoriously vain about tall women upstaging them. She looked very svelte and long in "Gilda".
jackie
said on 26/Sep/12
I always thought she looked taller than five six. She looked like five eight or nine. She was very long limbed looking unlike a lot of the female stars of that time.
Evana
said on 26/May/11
I met her in 1945 and she was in flat sandals and was my height 5'8. Absolutely the sweetest most gorgeous creature I ever met. I am 81 now and learning computers!
Anonymous
said on 10/Feb/09
5"6-5"7 most beautiful woman that ever lived
Anonymous
said on 13/Oct/08
In Fred Astaire's biography he said she was no more than 5'6.
Anonymous
said on 24/Apr/08
yeah i think doris is right tbh, but shes taller than i expected.
Debbie
said on 15/Sep/06
Wouldn't it have been impossible to dance with lifts? He always wore soft shoes, too, while dancing. Plus I had seen him in person several times and would have noticed if he was that short (5'7").
Anonymous
said on 27/May/06
I believe Doris, seeing as her father met Rita.
Frank2
said on 11/May/06
I never met her personally, but I did see her a few times in the flesh at some functions in the latter part of the 1960's. She looked about 5'5" to me. As a kid I lived in the same home she and Orson Welles once rented out in Brentwood. In the late forties into the early fifties Orson rented space at my father's studio in Hollywood. Over on the Welles thread I've been arguing that he wasn't 6'3", but after a while I got a headache over all the arguing. I only came across Rob's blog by accident and decided to share what I know, but it seems that many people just want to believe what they wish to believe so why bother?
Doris
said on 10/May/06
Those guys had lifts on! Rita was no way 5'5! wake up "Frank2"! Kidding. You can think what you want. I personally believe she is taller than 5'5 because of my dad's account. He met her. Did you meet her? Anybody here meet Rita Hayworth? probably not, since she is an Old-Hollywood star there won't be many fan sitings unfortunally.
Frank2
said on 10/May/06
Come on people! You're dreaming! Rita was no more than 5'5".
Rita and 5'7" Fred Astaire:
Click Here
Rita to the left of 5'11.5" Glenn Ford:
Click Here
Rita and Astaire:
Click Here
And one more time, here's Rita with 5'8" Spencer Tracy and 6'1" dancer/actor Gary Leon:
Click Here
Doris
said on 9/May/06
I think she's at the very least 5'7.
Doris
said on 8/May/06
My mom met Miss Hayworth and she was not short in her elder years, she was probably 5'7 in her youth if not 5'8. Go ahead and dispute my statement, but my dad met her in the late 40's and said she was the most beautiful woman he had ever seen! (besides my mom and me;-P). And that she was 5'7-5'8 and had very small heels on. She was a great dancer, a star, and a woman it is natural that her male co-stars were jealous and needed that extra height a.k.a "Ego" boost from lifts and elevator shoes. But there is no way she was 5'5!
Doris
Paul
said on 20/Apr/06
For what it is worth, Ann Miller was on a cable talk show in her later years discussing the difficulty she had trying not to appear taller than her male co-stars especially when wearing heels. According to her, Gene Kelly was 5'7" and Fred Astaire was 5'9". Ann herself was about 5'7".
Could it be that Gene wore lifts whenever he appeared with Fred to appear equal height? Or did Ann have faulty memory?
[Editor Rob: she also called Astaire 5ft 7, see the quote on her page on this site...]
Tiger
said on 19/Apr/06
Here you go Rob, in order of descension :) IMDB states 5-6, 'Movie Encyclopedia' states 5-5 1/2, and 'Hooray for Hollywood' states 5-5. I know absolutely nothing about Rita Hayworth, but Frank2 may. Hopefully he has some photos, but the ones you have are great. Based on them, probably 5-5 1/2 ? I know Frank2 has stated Kelly as 5-7 and he is documented at that height.