Glenn Ford's Height
5ft 11 (180.3 cm)
American actor, best remembered for roles in films such as 3:10 to Yuma, Superman, The Big Heat, The Man from Colorado, The Blackboard Jungle, The Teahouse of the August Moon, The Courtship of Eddie's Father, Dear Heart and Gilda. In a biography by Peter Ford, it mentioned
"By seventeen he had grown to his father's height of six feet"
and in a 1964 article his weight was mentioned:
"Ford weighed 190 pounds"
.
You May Be Interested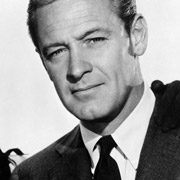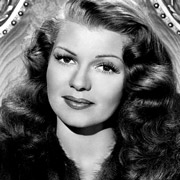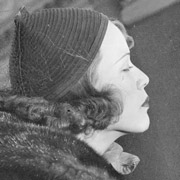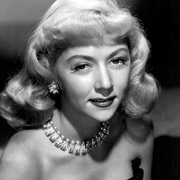 Add a Comment
36 comments
Average Guess (21 Votes)
5ft 10.3in (178.6cm)
Lamont Cranston
said on 8/Mar/20
Watch 'Gilda'....6'1" George Macready is significantly taller than Ford in shots were they are close.
Not an immense difference, but around 3"....
Mark Harrison
said on 29/Oct/19
He looked shorter than Van Heflin in "3:10 to Yuma".
mtman2
said on 24/Jan/19
What's the dif=?
Chuck Norris @ 5'10" would tak'em all out at the same time as would even much shorter Jet Li, Claude Van Damme or Jackie Chan.
Mark
said on 14/Jan/18
He often had big heels in westerns.
Arch Stanton
said on 2/Sep/17
In The Sacketts he looks no more than 5 ft 10 with Tom Selleck, he was about 62 or 63 at the time.
Arch Stanton
said on 30/Aug/17
@ Rob, any chance of tweaking to 5'10.75? I've seen a lot of his films and often find a full 5 ft 11 a bit high. More on the weak side I think.
Editor Rob: not watched a Ford movie for a while, the last time I remember thinking roughly 5ft 11, but I can see a weak 5ft 11 as possible, maybe more so than say 181cm.
Jim M.
said on 1/May/17
Check out Dear Heart with 5' 8" Geraldine Page. A number of scenes where she seems slightly taller than him with maybe 2 1/2" heels. Assuming his heels were 1", he would be maybe 5' 9 1/2" or 5' 10"? Perhaps he wore lifts in other movies
Richardspain
said on 29/Apr/17
Looks 180cm but I think he never was 180cm,probably was 178cm no more.
James
said on 4/Dec/16
Ford was 5'10".
NBP
said on 10/Sep/16
Sam: in The Man from Colorado William Holden was in many scenes taller
NBP
said on 8/Sep/16
Sam: In many scenes in "The Man from Colorado" William Holden seemed taller
Tom
said on 18/Feb/16
He looked closer to 5'10" in "Midway" but then he was too old, as were the other stars.
Arch Stanton
said on 7/Dec/14
The Blackboard Jungle IMO is one of his greatest roles, that's a superb film.
Arch Stanton
said on 1/Dec/14
Didn't look under 5'11 next to Sidney Poitier in Blackboard Jungle. This seems about right.
Sam
said on 21/Nov/14
Also, could you add to his credits?: The Man from Colorado, The Blackboard Jungle, The Teahouse of the August Moon, The Courtship of Eddie's Father, & Dear Heart.
Sam
said on 21/Nov/14
I just watched The Man from Colorado on TV and he seemed to edge out William Holden but I think he sneaking more into his boots than Holden based on this photo:
Click Here
Arch Stanton
said on 31/May/14
Looks 180cm next to Fonda in Midway too.He'd have been about 60 by then.
Sam
said on 28/May/14
Ford didn't strike me as a lift wearer but those are some generous heels there with Brando, albeit not nearly as monstrous as those Brando later wore in The Freshman.
Arch Stanton
said on 26/May/14
Nah, he looks 180 MAX next to Lee Marvin in The Big Heat. Marvin looked easily 3 inches taller. There's a still here
Click Here
Looks 4-5 inches in that pic!.
Arch Stanton
said on 26/May/14
Did he ever wear lifts or big footwear? He looks a solid 6 ft to me in a lot films, including The Big Heat which I'm watching now.
Sam
said on 8/Apr/14
Dukefan's picture link on Merlin Olsen's page shows Glenn Ford seeming close to six foot, perhaps edging out 5'11.25" listed Robert Stack and within 3-4 inches of 6'4" listed John Wayne. Merlin Olsen dwarfs the other three men, but is closer to the camera, which may be adding several inches.
Arch Stanton
said on 29/Jul/13
Actually could look 182-3 next to Rita Hayworth in heels in Affair in Trinidad, easily looked 5'11" anyway. I'll watch Gilda tomorrow which he was also in and see how he fared in it.
Knowitall
said on 13/Mar/13
This is a revealing photo. It shows Ford seated next to Marlon Brando. Check out the obvious lifts on Ford while Marlon's shoes look like they barely have a heel:
Click Here
Now why would someone who's nearly six feet wear lifts?
Shadow2
said on 12/Nov/10
I met Mr Ford in the early 1970's after he had finished his TV series "Cades County". He was 5'11" in shoes, and I would only be guessing his barefoot height. A very friendly man. Apparently he had the fastest "draw" of any western actor. He would have won his gunfights for real!
Frank2
said on 3/Aug/08
Now that I'm back, I can tell you a little about Ford. He could be quite charming. But he definitely had an ego and was a royal pain towards some who worked with him on the set. Film editors found it very hard to cut scenes he did since he was notorious for changing his lines from take to take. Legendary film director Frank Capra couldn't stand Ford and said so in his book, THE NAME ABOVE THE TITLE. That said, I think Ford was terribly underrated. He was a superb actor. No one today among the so-called stars can touch him in that regard. And Ford served his nation proud. This was big star yet when the war in Vietnam was raging on, Ford who was in the reserves served with the Third Marine Amphibious Force on two separate tours of duty. Ford had served in WW II in the Marines. He retired from duty with the rank of Captain.
MHouillon
said on 2/Sep/06
I mean RObert ofcourse
MHouillon
said on 1/Sep/06
Rest in peace, Glenn. Carry out our best wishes to Burt Lancaster, Jimmy Stewart, Ribert Mitchum, Henry Fonda etc.
Regus
said on 31/Aug/06
Frank2--tell us what Ford was like, if you can. Seeing him go well at least he's being remembered fondly. I kinda thought he was like William Holden, sure. Ditto Cliff Robertson too.
Paul
said on 31/Aug/06
In reading some of Glenn's obituaries this morning I came across a comment he made about competing with Bill Holden for roles. He said each of them put paper in their shoes to make themselves look taller than the other. Finally it got to the point where neither of them could walk and they just gave up!
Cute story from a Hollywood giant. RIP.
Frank2
said on 21/Jun/06
Notice how short Ford is next to Leslie Nielsen:
Click Here
Frank2.
said on 19/Jun/06
Here's some interesting observations.
Ford was two inches shoter than 6' Richard Kiley in Blackboard Jungle.
Ford was about two inches shorter than 6' Van Heflin in 3:10 to Yuma. In that film, Ford wore cowboy boots with two inch heels while Heflin wore boots that looked like the heels were no more than an inch high.
In the film Gilda, Ford was at least two inches shorter than 6'1" George Macready.
In the movie Jubal, Ford and Ernest Borgnine were the same height.
Ford was two inches taller than Bill Holden in Texas as well as The Man from Colorado.
Ford was several inches taller than Marlon Brando in Teahouse of the August Moon.
Ford was an inch shorter than 5'11" Dean Jones in Imitation General.
Ford was several inches shorter than 6'2" Lee Marvin in The Big Heat.
Ford was several inches shorter than Leslie Nielsen in Ranson as well as in The Sheepman.
I have a photo taken of Ford next to several tall actors including Jimmy Stewart who's five inches taller. Ford is standing next to 5'10" James Caan and they're the same height.
I met Ford several times and he always seemed to be at least my height or 5'11" so go figure!
Frank2
said on 18/Jun/06
It's called "Pocket Full of Miracles" and I watched it too and Ford was at the very least an inch shorter than Mickey Shaughnessy. But the thing that jumped out was the fact that he was about an inch shorter than 6' Sheldon Leonard. And Leonard who I met used to claim he was only 5'11". But trust me people. He was an even six feet. He was an inch taller than me. He was also a terrific character actor as well as a successful TV series producer.
Larry
said on 17/Jun/06
OK, I'm officially confused! :-) Saw a movie with Betty Davis, Glenn Ford, and Mickey Shaughnessy (a Frank Capra film... his last?) and I CAN'T recall the title. But in THAT movie, Ford only looked about 1/2" less than Shaughnessy.
Gonzalo
said on 24/May/06
He was 4 or five cm shorter than Roger Moore. I always thought he was 1`80-82, 5`11 or a little bit over that
Frank2
said on 24/Apr/06
In The Sheepman, Ford is shorter than 5'11.5" Shaughnessy by about two inches and shorter by at least three inches when next to both Leslie Nielsen and Pernell Roberts. And Ford is wearing what look to be cowboy boots with lifts. Nielson was listed at 6'2" yet there are those who feel he was a lot shorter. Roberts I met when he was starring in Trapper John and he was about an inch taller than me. I also met him back when he starred in an awful MGM film called Kashmiri Run and he was 6' back then. So what does this say about Ford's height?
Frank2
said on 24/Apr/06
Well, I just saw something that made me wonder. In the film Imitation General (1958) when Glenn Ford is standing next to 5'11" Dean Jones, Ford is at least an inch shorter! I've met Jones and he is 5'11". The stupid IMDb lists him as being 5'10". So now I have to figure that possibly Ford was only 5'10" and wore lifts each time I saw him in person since each time he was my height or slightly taller. Also in the same film, Ford is three inches shorter than Kent Smith. Smith appeared with Gary Cooper in The Fountainhead and was several inches shorter than 6'3" Coop! If Ford was shorter, then either he wore lifts when he appeared with 5'11" William Holden since he was always slightly taller, or Holden was shorter than I thought, possibly only 5'10". I know that by the time I met Holden he was that height, but that was late in his career when he was already in his sixties. And here's another thing that I just remembered. Glenn Ford was obviously shorter than just under 6' Mickey Shaughnessy in Don't Go Near the Water as well as in Pocket Full of Miracles. Shaughnessy was the same height as Elvis in Love Me Tender. Then, here's another interesting fact. In Four Horseman of the Apocalypse, Ford was exactly the same height as 5'10" Lee J. Cobb and only two inches taller than 5'8" Charles Boyer. 6' Paul Lukas was taller than Ford and when Ford was standing next to 6'3" Paul Henreid he was five inches shorter!