Janet Gaynor's Height
4ft 11 ½ (151.1 cm)
Actress best remembered for roles in films such as A Star is Born, Sunrise, The Young in Heart, The Farmer Takes a Wife, Bernadine, 7th Heaven, Street Angel, The Man Who Came Back and Small Town Girl.
For that "right partner" I like a man who is tall - very tall, in fact. Head and shoulders taller than I. I'm only five feet, so it isn't a difficult requirement to be quite a lot taller than I am.
You May Be Interested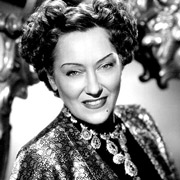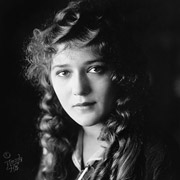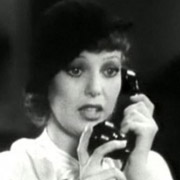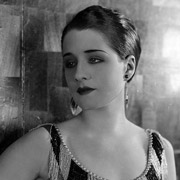 Add a Comment
14 comments
Average Guess (2 Votes)
4ft 10.75in (149.2cm)
Littlelee5ft6
said on 13/Sep/19
Its funny how woman of her height or shorter want a guy over 6 foot. I mean it would look ridiculous but that's their choice
littlesue
said on 15/Nov/14
The petite girls were like litttle dolls back then, I'm similar height and the lowest I have been was about 100 pounds at 17!
Sam
said on 10/Nov/14
You're right, she was so tiny...I wouldn't be surprised if she peaked around 90 pounds. I'd feel like a circus giant standing near her I'd bet.
Arch Stanton
said on 9/Nov/14
Good call, just under I think looks about right.
littlesue
said on 8/Nov/14
Yes, still think she is under 5ft, I have a pic of her with Liz Taylor and Mike Todd and she looks about 3 inches shorter than Liz
Arch Stanton
said on 6/Nov/14
I mean check out the comparison with March at 53 minutes, he's a full head taller and she's in heels I believe!
Arch Stanton
said on 6/Nov/14
Rob any chance of a slight downgrade to 4'11.5? Look at her proportions at 13 minutes range
Click Here
Arch Stanton
said on 6/Nov/14
Rob can you add a photo and "from the late 1920s and 1930s" and add films like A Star is Born (1937), Sunrise, The Young in Heart, The Farmer Takes a Wife, Bernadine, 7th Heaven, Street Angel, The Man Who Came Back and Small Town Girl.
Looks oddly similar in height and coloring to Judy Garland, so the casting of her in the 1954 seemed right following on from Gaynor in the 1937 version. both great films. I think Sue might be right on a little under the 5' mark.
littlesue
said on 19/Sep/14
Looking at pics with Janet I would have said more about 4ft 11, looks almost a foot shorter than Fredrick March in 'A star is Born'
Austrian
said on 16/Apr/07
lol if your mom knew an actress from the 30's - how old are you, 70?
Viv
said on 30/Apr/06
I think Rob's listing is right. I've usually seen her listed at 5'0" and, occasionally at 5'2" (by what I deem relatively inconclusive sites such as IMDB). Seeing her in pictures with others (none that I deem truly conclusive - and, I've never seen her in movies) she is usually quite tiny looking. I would say 5'0" from what I've seen and read. Here are some good links to check out:
Click Here
Click Here
(3rd paragraph)
Click Here
(many early Hollywood stars listed here - scroll down to the 5'0" box for Janet. This site seems quite accurate from what I know about certain Hollywood stars (namely Pickford, Harlow, Shearer and Clara Bow).
Click Here
(I won't make everyone read this whole thing, I'll quote the Janet Gaynor part: "...she (Gaynor) possessed the right look, wholesome charm and strong presence to be groomed for stardom. She was born in Philadelphia in 1906 and had worked with Hal Roach and at Universal before her break here. She stood about five feet tall and, at her
height of popularity, weighed 96 pounds.")
Frank2
said on 29/Apr/06
Nope. No pictures, but my mom knew her and my mom was about 5'4' and towered over her so 5' just might be correct.
Alee Oop
said on 29/Apr/06
She is an amazing actress.She won the very fist academy award for it, i didnt think she was that short, though.
Tiger
said on 28/Apr/06
Rob: IMDB and 'Movie Encyclopedia' state 5-2. 'Hooray for Hollywood'
states 5-1 1/2. I know nothing of this person, just inputting. Hopefully Frank2 has pics!