Mary Pickford's Height
4ft 10 (147.3 cm)
Canadian-American early cinema actress known for roles in Pollyanna, Coquette, Daddy Long Legs, The Poor Little Rich Girl, Rebecca of Sunnybrook Farm, Sparrows, Tess of the Storm Country, Rosita, Stellas Maris and The Hoodlum. She said
"I am only 5 feet tall and I weigh 100 pounds, but every inch of me and every ounce of me is fighting American"
.
I'm five feet and three-quarters of an inch. People always ask me why I even bother to mention the three quarters. I tell them I'd hate to have it on the end of my nose.
-- Star Tribune, 24th Apr, 1953
You May Be Interested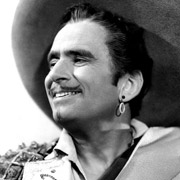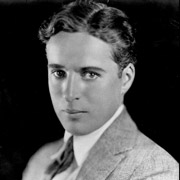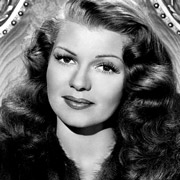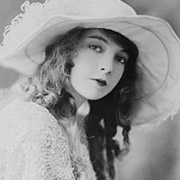 Add a Comment
15 comments
Average Guess (4 Votes)
4ft 10.63in (148.9cm)
Arch Stanton
said on 24/Nov/14
You know there'a a chance the 2 inch silent rule applies plus rounding up. 4'9.5" is quite possible don't you think? She could look 4'9 range. She made Fairbanks look almost 5 ft 8.
Arch Stanton
said on 24/Nov/14
Rob can you add a photo and films such as The Poor Little Rich Girl, Rebecca of Sunnybrook Farm, Sparrows, Tess of the Storm Country, Rosita, Stellas Maris and The Hoodlum. Check out the comparison at 1:30 here
Click Here
she's like something from a fairy tale she's so short!!! How tall would you guess the actors on either side?
Sam
said on 6/Oct/14
Following up on Douglas Fairbanks again.
Sam
said on 2/Sep/14
Rob, any chance of adding Douglas Fairbanks now?
Arch Stanton
said on 4/Jul/13
Cary Grant was a weak 6'1" at best Sam.
Sam
said on 6/Jun/13
Fairbanks at 5'8" is a fair call, he is listed from 5'6" to 5'9" on the net. His son (Douglas Fairbanks Jr.) was taller, around the same height as Cary Grant, a strong 6'1". Kind of parallel to the way Lon Chaney Jr. was a lot taller than his dad, who actually told his son that he was too big and tall to be successful in the movies.
Arch Stanton
said on 17/May/13
Douglas Fairbanks worth adding Rob?
[Editor Rob: I'm unsure on his height, with pickford I'd say 5ft 8 was possible]
Arch Stanton
said on 28/Apr/13
I'd be interested to see a photo comparison of you and the 4 ft 10 range woman in the challenge and Douglas Fairbanks and Pickford. Fairbanks could have been 5 ft 8 but strong 5'7" I'm leaning on.
Arch Stanton
said on 28/Apr/13
Awesome, this photo's a gem Rob
Click Here
. Chaplin isn't even standing straight. Chaplin looks 6 inches taller 4'10" Pickford, 5'4" Chaplin and 5'7 Fairbanks? I've read anything from 5'6"-5'9" for him but I got a similar impression to Frank Sinatra and Fred Astaire in frame and appearance with him I think 5'7" range was what he was, around 172cm maybe.
[Editor Rob: she makes chaplin look tallish.]
Arch Stanton
said on 28/Apr/13
Yeah I think it was clear she was not even close to 5 ft.
little sue
said on 28/Apr/13
She looks round my height of 4ft 10 3/4. Its been a long time since I weighed 100 pounds though!! probably still in Junior school, lol
Arch Stanton
said on 27/Apr/13
Click Here
Pause 49:14
Actually he seems at least a full head taller, more like 10 inches and she's in clog heels. Owen was supposedly 5 ft 10 as I say, so even if he was 5 ft 9 that would pretty much rule out her claim of 5'0 as she's in stack heels which she keeps mostly covered with her Cinderella dress. Spot on I think with 4'10, good call. What films of hers did you watch to nail this Rob?
[Editor Rob: my Dad had on a movie with Douglas Fairbanks the other week and she looked very short, I didn't know what she had claimed so had a look and thought it might be a couple inches too high]
Arch Stanton
said on 27/Apr/13
That said her co star in Cinderella Owen Moore is listed at 5 ft 10 and she didn't look much over 8 inches shorter I don't think, about 8-9 inches I think. But she was wearing clog like heels and he was probably more 5'9". That would make sense.
Arch Stanton
said on 27/Apr/13
Definitely without a shadow of a doubt not 5 ft. Under 5 ft is difficult to gauge but looking at the above photo you can see that she was easily as short as 4 ft 10.
Arch Stanton
said on 27/Apr/13
Wow, you read my mind!! I only saw her in Cindarella a week or two ago and thought she looks tiny. I didn't put in a request as I didn't think there was any chance of having an entry for such an old actress!! Been watching a few Chaplin silents of late too and yes I can see clearly now he was 5 ft 4 tops.
[Editor Rob: I wanted to correct (or at least challenge) this one as she did look shorter than her own 5ft claim.

I think in the early days of cinema it could be easier to get away with claiming taller heights.]