Douglas Fairbanks Height
5ft 7 (170.2 cm)
American actor, best remembered for being a star of early cinema, with roles in films such as Robin Hood, The Thief of Bagdad, The Mark of Zorro, The Black Pirate, The Taming of the Shrew, Mr. Robinson Crusoe, The Private Life of Don Juan and The Three Musketeers. In a biography by Jeffrey Vance he described Fairbanks as standing
"Nearly five feet eight inches tall and weighed 150 pounds"
.
You May Be Interested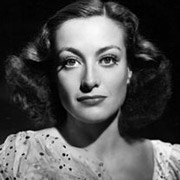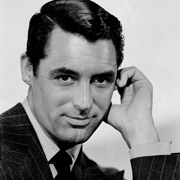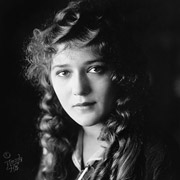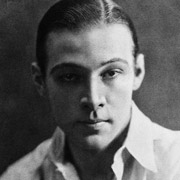 Add a Comment
16 comments
Average Guess (19 Votes)
5ft 6.54in (169cm)
ricky
said on 21/Mar/15
Mary Pickford, being only five-feet, was a perfect match for him.
Arch Stanton
said on 24/Nov/14
Absolutely love this photo. The tall man :-)
Click Here
G would love being around people like that!!
Arch Stanton
said on 24/Nov/14
He could look a weak 5 ft 8 with Pickford.
Arch Stanton
said on 19/Nov/14
Oddly looked tallish actually in The Mark of Zorro.
Sam
said on 16/Oct/14
Yep, watched a few scenes from his movies and he looks average for his time.
miko
said on 15/Oct/14
A 5'7 guy in his era would just have been pretty much average.
Sam
said on 13/Oct/14
I think you could make a point that 2 or 3 over or under is the range of most peoples heights...I was just trying to say that unlike Chaplin or Keaton, Fairbanks wouldn't necessarily stand out for his shortness...maybe I'm wrong, because he was probably similar to Tom Cruise in height and people love to describe him as short!
Phil
said on 12/Oct/14
@Sam: Isn't 2-3 inches below the average the start of being short? I guess others can argue differently on cutoffs. But as ArnoldS implied below, Douglas Fairbanks would have been the exact average height of a US man then.
Sam
said on 11/Oct/14
Still would fall within average range being only 2 to 3 inches under the average. Undoubtedly a larger-than-life presence he was.
ArnoldS
said on 9/Oct/14
He was the average height for the 1920s/30s, like a 5'9-5'9.5" guy today.
the shredder
said on 8/Oct/14
Every 5 7 guy looks short in a suit.
Sam
said on 8/Oct/14
Yeah, the transistion to sound was rough on actors and stars, if often easier for directors. Some of them just died right away like Lon Chaney, others faded like John Gilbert, May Pickford or Buster Keaton, it seems like Fairbanks might have been in the latter category. By the late 30s it was looking like Errol Flynn had taken his mantle. One of the only big star of the era who maintained their level of success was Chaplin and he was an enormously rich oddball at that point who had enough clout to continue to film essentially silent films at odds with the rest of world.
Arch Stanton
said on 8/Oct/14
Click Here
With Merle Oberon 5'1-5'2" in The Private Life of Don Juan, another major one missing!
Arch Stanton
said on 8/Oct/14
A pity really that his career wasn't more pronounced in the sound era and soon died out. He was working with some really great directors in his last films like Alexander Korda. I'd guess he was probably in ill health in his last years which was the reason, or simply didn't like sound films!
Sam
said on 8/Oct/14
Yeah, thanks Rob! Yeah, he did look this range 2.5-3 inches taller than his friend Charlie Chaplin. I haven't seen a ton of Fairbanks filmography, but what I ahve seen have all been enjoyable, light entertainments.
Arch Stanton
said on 8/Oct/14
Rob, any chance of adding The Black Pirate, The Taming of the Shrew, Mr. Robinson Crusoe and The Private Life of Don Juan? Nice one, we finally have him Sam :-)! 5'7" is what I guessed.