Jason Connery's Height
5ft 11 (180.3 cm)
British actor best known for his role in the 1980's tv series Robin of Sherwood. In film he has appeared in Shanghai Noon and Wishmaster 3. According to his agency he is 180cm and 75kg.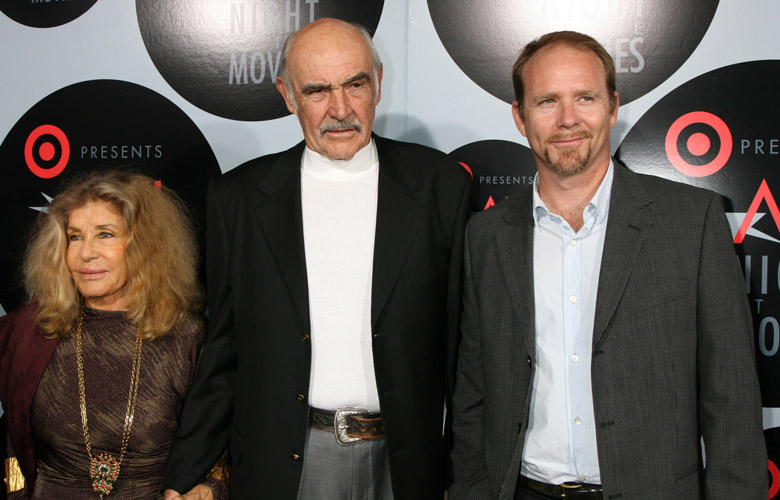 Photo by PR Photos
Add a Comment
25 comments
Average Guess (9 Votes)
5ft 11.39in (181.3cm)
pedriscovery
said on 14/Oct/17
i think wen you watch the puss in boots with christopher walken, walken is almost two inches more taller tan connery
mr.rashid
said on 4/Jun/15
@Editor Rob, ok maybe 181 could b it, how accurate is this spotlight directory site in terms of height?
bcuz if they list him 180cm then this means 180.4cm which means in my theory he could b a very solid 5'11" at night and probably doesn't drop a single fraction under it. he did look very simular range to Michael (if not taller). He actually could b a legit 181 guy?
mr.rashid
said on 3/Jun/15
@Editor Rob, u did say that he could look 6ft? If his agency had him down at 5'11, they genarally r rounding down his height. Tho he did edge out Michael Rosenbaum and did claim 6ft on cv. So would generally give him 181 or possibly 182?

Editor Rob
I don't see how he is taller than Michael, he has a slightly thicker shoe I believe, I think there is always a chance of being 181cm, the spotlight directory at times never really listed half inches or 1/4's!
Arch Stanton
said on 3/Jun/15
I don't see a strong resemblance whatsoever, and I don't think he looked like his mother much either, but was more her colouring. I suppose there's something familiar to a mid 70s Connery about the hairline and face shape/ears as he does look a bit more like him than he used to.
mr.rashid
said on 2/Jun/15
@Editor Rob,
His CV claims 6ft
Click Here
Is it possible he's taller than this listing? Or do u still think he's a solid 5'11?
I would definetly buy 181/182 tho

Editor Rob
his agency used to put him at 5ft 11, that height was in the Spotlight casting directory aswell as the weight...
Rampage(-_-_-)Clover
said on 9/Apr/15
I see a strong resemblance to Sean in that picture
Joe
said on 28/Jan/15
When he was young he looked nothing like his father, looked more like his blonde mother, but now as he ages, he looks like his dad. Maybe its the facial hair. Apparently he wanted to change his name because his father left him out of his very large estate.
Rampage(-_-_-)Clover
said on 11/Dec/14
He's beginning to look more and more like his old man as he ages
Rampage(-_-_-)Clover
said on 25/Oct/14
Rob, is 181cm possible?

Editor Rob
180-1 is probably his range, whether he is a legit 181 who doesn't drop under I don't know.
Andrea
said on 6/Jun/14
Rob, even if this is probably not the best way to compare height, here he is with Rosenbaum:
Click Here
He really can look close to 6'...
But then again, if you see him next to Tom Welling, he really struggles to look 5'11...
Click Here

Editor Rob
yeah at times he could look 6ft, but then he was down as 5ft 11 on his agency so I go with that.
Lo sgozzatore
said on 7/Jun/13
Rob, in an episode of Smallville he looked taller than Rosenbaum but like 4 inches shorter than Tom Welling.
penguinboy25
said on 24/May/13
This listing has to be too low. We know Michael Rosenbaum is 5'11 as seen with Rob. In Smallville this guy clearly has about 1 inch on Rosenbaum as shown in the suspect episode of season 2. I'd say this guy is 6'0 (183 cm).
Maximus Meridius
said on 17/Aug/12
@linke that guy might grow taller brothers are usually be taller than their sisters kevin costner went from 5ft 2in too 6ft 1in he might grow taller and reach 6ft 1in one day.
linke
said on 7/Jan/12
@ Henrik,I know a guy whose parents are 5'5 and 5'3,has a 5'3 sister and another 5'4 sister while he stands at only 5'2.Imagine that!He studied in my college and was pretty good at studies but he always had that complex.
Henrik
said on 7/Jan/12
I suppose that he reached the very lowest possible, being 5'11" with a 5'7" mother and strong 6'2" father (and his father's brother is listed as 6'1"). Normally, a son outgrows his mother by at least five inches (Jason only did four), and probably more if the father is tall. So, Jason should "normally" have become 6' at the lowest, his father's height or more at the highest. One could say that he had "bad luck", even though 5'11" isn't really something to complain about.
hahaha
said on 26/Sep/11
aaron your an idiot...genes sometimes skip a few generations...your not a medical doctor and are uneducated...I on the other hand come from a background of real peopel..ie. medical doctors..I myself stand 6'7 with shoes and 6'6 barefoot.. My grandpa from my fathers side was 6'4...no one in my family was over 6 foot besides one of my brothers...My nephew is 13 and is already 6'4 so genes can skip...your an idiot...go tell your fake fairy tales somehwere else..." both my grandfathers were 6'4"...grandmothers around 5'9" I'd probably be taller if I didnt undereat...hahha loser...and have a horrible lifestyle....hahahah how dumb....pencil neck loser...
Rampage(-_-_-)Clover
said on 14/Jun/11
182cm, Rob?
Aaron
said on 19/Mar/11
Speaking of genes getting passed down, both my grandfathers were over 6'4", grandmothers both around 5'9", mom 5'9" and dad 6'3"... I'm 6'4" myself. A very expectable height, almost a minimum; I'd probably be taller if I didn't undereat and have a horrible lifestyle through most of my life.
I expect when I have boys they'll be 6'5"+. My sister is 6'.
Jason is a reasonable height considering his mom was only 5'6.5", which IMO is short even though it's above average. And Jason is a very good-looking guy; hopefully he inherited the good genes like I did :).
east meets west
said on 9/Apr/09
Yes, I see what you mean. I suppose that, at the end of the day, gene inheritance can be unpredictable. You would expect certain genes to always assert their usual dominance and yet surprises can happen, such as shortish or average parents producing unexpectedly tall offspring, or average-to-tall parents having only small ones.
Doug
said on 7/Apr/09
Interesting, wonder how you can explain Hulk Hogan's son Nick being only a weak 5'11" when Hogan was close to 6'6" peak and his mother at 5'8" is also tall for a woman. You would never expect him to be below 6'. Interestingly a lot of taller guys I know myself included only have average to tallish parents, not particularly tall but both parents are of a fair good height. However the ones who are "freakishly tall" like 6'5"-6'7" generally have one parent who is very tall and have inherited the very tall gene. For instance a friend of mine is 6'7" yet his birth mother is barely 5'1". His real father however was 6'5". Genes work in strange ways and there is considerable variation. Similarly two brothers I know are 6'4" and 6'6" respectively. Their father is 5'11" and mother a weak 5'9". However their grandad (their mothers dad) is 6'4", so the dominant very tall gene passes down. Funnily their youngest son, the third brother is the runt and is barely taller than his mother at around 5'9".
east meets west
said on 4/Apr/09
I met Jason Connery about 20 years ago when he was filming "Robin of Sherwood", and I would say that this recorded height of 5'11" is about right. He is shorter than his father, Sean Connery, presumably because his mother, Diane Cilento (whose fair hair and light complexion he has inherited), is not tall and Jason has ended up somewhere in-between. This is quite common; my son has a friend whose father is around 6'5" and whose mother is only about 4'11", and this young man has ended up at about 5'9" - 5'10", a pretty good compromise, I think.
Doug
said on 2/Apr/09
5'11" is still on the tall side but you would definately expect him to grow a little taller like his father Sean and reach 6'2". I don't see much resemblance between them to be honest. Connery has always been the typical tall and dark guy with the dark eyebrows but his son is very blond and pale skinned.
Doug
said on 10/Feb/09
Funny how the notable big guys like Sutherland, Connery, Hulk Hogan and James Brolin have considerably smaller sons. I tower above my father, Kiefer and Jason don't even come close to theirs!! OK Connery's not 6'4" but a lot of 6'4" guys only seem to have 5'11" sons Brolin, Hogan, etc. I'm sure something to do with the genes that taller mothers tend to produce taller sons and taller fathers tend to produce taller daughters e.g Uma Thurmans father is 6'4" etc. I know that Sutherlands other son is 6'5" as you'd expect but there is a lot of variation in genes I think.
loxley
said on 19/Nov/08
When he took over the role of ROBIN OF SHERWOOD when Michael Praed left, he was listed as 6ft. However I have a picture of Praed & connery side by side and he is definitely shorter than Praed,though Michael may well have been wearing boots with a small heel. Connery does seem quite tall though. maybe just a shade under 6, while Praed is a shade over?
Hugh
said on 4/Nov/08
Maybe 182cm.