Jason Miller's Height
5ft 7 (170.2 cm)
You May Be Interested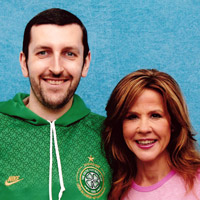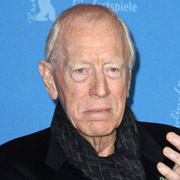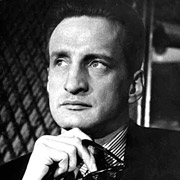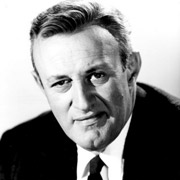 Add a Comment
22 comments
Average Guess (6 Votes)
5ft 7.08in (170.4cm)
Miss Sandy Cowell
said on 31/Mar/21
I did see the full, uncut version of 'The Exorcist' and enjoyed even the events leading up to the scary bits! Jason was as fit as a flea, running round that sports track, and I agreed with Ellen Burstyn's Chris MacNeal's description of Damian Karras as a 'striking' man. He most certainly was!
I'm glad I gave him 5ft8. That's what I'd read for him when I was googling about, and then I found that, yes, his page WAS here - hooray!
What a tragic shame that this great actor come playwright lived only 62 years. He was 33/34 when 'The Exorcist' was made, so only a decade younger than Max Von Sydow.
Miss Sandy Cowell
said on 29/Mar/21
Having just seen Jason's terrifying performance in 'Exorcist III', I can honestly say that it wasn't the best film from which to judge his height. He tends to sit on a bed in a mental asylum saying revolting things to George C Scott and alternating with Brad Dourif, who, having just been executed as the Gemini killer, has possessed his body and blurts things out that weren't even released to the public, and only the police could know - menacing!
His actor son, Jason Patric, obviously outgrew his Dad by a couple or so inches, but I'm having difficulty believing that he was as short as 5ft7.
After seeing this film, virtually anything else, except perhaps a David Cronenberg film or the original Exorcist itself, is going to bore the @rse off me, so it's time to pop next door to retrieve my uncut copy of 'The Exorcist'.
5ft8. 😄🤷‍♀️
Tall Sam
said on 29/Sep/20
Yeah in Exorcist his stature and height remind me of pre-obesity Marlon Brando, kind of stocky but fit and medium height. He doesn't look under listing and there's very little in shots besides Max von Sydow who is also hunching as he was playing a much older character than his actual age then.
Paul NS (6ft 0.5)
said on 21/Mar/19
Nice, much better!
Paul NS (6ft 0.5)
said on 19/Mar/19
Rob, you don't really believe this guy is just 5'5", right? Look at him in this video with Angie Dickinson, who's also here at 5'5"...
Click Here
He's clearly taller than her, and she's in heels! I'd wager the average guess might even be too low...

Editor Rob
I don't know why this one got missed, but yeah he was in a film with john hillerman and looked at least 5ft 7-8.
Sacred
said on 10/Sep/18
He was looks more in the exorcist 175 cm
borntrip
said on 6/Nov/17
in the movie "vampire"-1979 he looked about 5 inches shorter than his co-star richard lynch who is listed as almost 6 ft tall... and in another scene with kathryn harrold who is always listed as 5 ft 9, he looks slightly taller than her... but there was a trick no doubt because the difference between her and lynch seemed to be like 3 inches... so, j.miller was most probably under 5 ft 8 , but something under 5ft 7 doesn t seem to be likely, ı guess...
Willes188
said on 20/Aug/17
This is obviously too low...
Guy
said on 11/Oct/14
No way, he looked like a 174 with bad posture next to ellen burstyn in the exorcist
Sam
said on 1/Apr/14
He definitely didn't look that short in The Exorcist. I find it hard to believe Dustin Hoffman was taller than Miller. Also hard to believe he's Jason Patric's father, not that the latter is particularly tall but they look nothing alike. Only bigger leap that comes to mind is from John to Nick Cassavetes.
Arch Stanton
said on 11/Dec/13
Strange, I didn't think he looked short at all the Exorcist, especially if you consider Max Von Sidow was near 6'4". Looks more 5'9"-5'10" to me in Exorcist.
Anonymous
said on 1/Apr/13
2012/02/27 at 6:07 pm I would like to express aporiciatepn to the writer for bailing me out of this particular trouble. Just after checking throughout the the web and coming across things that were not productive, I thought my entire life was done. Living devoid of the approaches to the problems you've solved all through your short article is a critical case, as well as the ones which could have badly affected my entire career if I had not noticed your web page. Your main expertise and kindness in controlling every aspect was crucial. I don't know what I would've done if I hadn't discovered such a thing like this. I can also at this time look ahead to my future. Thank you so much for this professional and amazing help. I will not hesitate to refer the blog to anyone who desires recommendations about this subject.
mike
said on 28/Jan/13
He looks about 5'9" in the Exorcist to me. I've seen him listed as 5'5" on another website and it just doesn't seem accurate.
kevin
said on 20/Feb/11
there was a full body shot of both walking side by side with similar footwear and burstyn was clearly smaller than him. lets say she was 168cm as listed here than he could be 171-172cm but no way smaller than 170m. upgrade him please
kevin
said on 20/Feb/11
just saw the exorcist again and cant believe hes only 165cm in that film. i guessed him about 10cm taller.
mcfan
said on 13/Dec/10
Women, especially with their heels, are not the best judges of height. Who doesn't know that? Ellen Burnstyn probably wore heels next to Jason once and kept the misimpression that she was taller than Jason, but I know she was shorter than him. I'm not being prejudice when I say women cannot judge height, but for some reason they are more often wrong. Whether that is a lack of interest or an inability to tell, or the fact that they often wear heels, I don't know, but it seems to happen quite a lot and often at times, in obvious cases.
mcfan
said on 27/Nov/10
Whoa, this is wrong. Jason Miller was 5'7.5. Gotta fix this one, Rob. I see the comment below of Burstyn's quote stating he was shorter than herself. I don't think that was the case. Burstyn was only 5'6.5.
Maribel
said on 10/Oct/08
In The Exorcist, he and Ellen Burstyn were standin together. Burstyn was like 5"7 and Jason looked about 5"8.
Anonymous
said on 6/Jul/08
I would watch the film again but id rather have another 3 weeks sleep lol
British Guy
said on 29/May/06
Rob,
Having watched the film
Think this guy is smaller than this...
The Exorcist
said on 15/Mar/05
What Mr.R says makes sense. It has been studied that guys tend to grow max.10 cm taller than their fathers. I totally agree with Mr.R that Jason Patric is closer to 5'8'' than 5'10''.
Mr. R
said on 14/Mar/05
It might interest you all to know that the late Jason Miller is the father of Jason Patric, who is listed anywhere from 5'8" to 5'10". His given height is 5'10", so he is probably closer to 5'8". One more piece of trivia: Jason Patric's mother is the daughter of the late comedian Jackie Gleason.