Jeffrey Wright's Height
5ft 9 ½ (176.5 cm)
American actor, best known for roles in The Hunger Games trilogy, Casino Royale, Source Code, Broken City, Cadillac Records and TV series Westworld. In response to a Donald Trump tweet about winning the popular vote (once all illegal votes discounted), he said
"Ah, I see his logic here, because if you add the 4 inches that were stolen from me by 'illegals' illegally, I'm actually 6'2".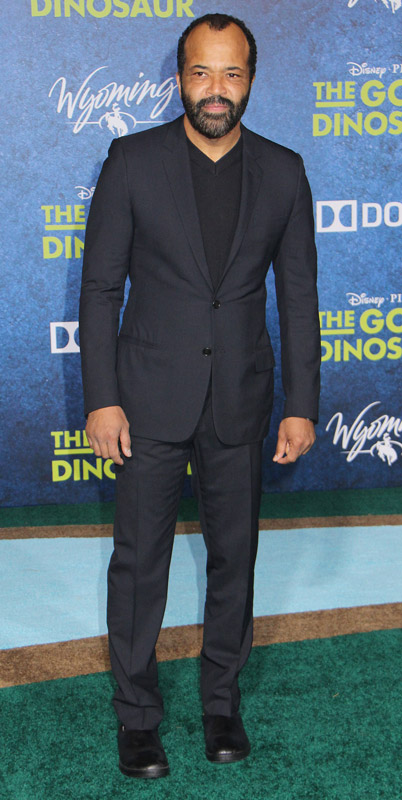 Photos by PR Photos
You May Be Interested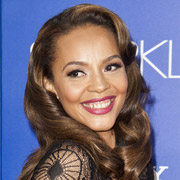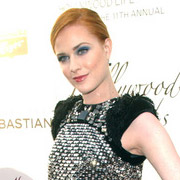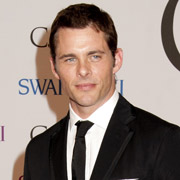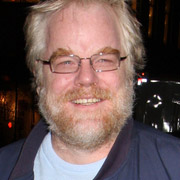 Add a Comment
32 comments
Average Guess (11 Votes)
5ft 9.07in (175.4cm)
Shayz101
said on 20/Apr/20
Looks 2cm taller than Hemsworth in westworld
MD
said on 22/May/19
@Rob,
Too tall a listing, right? Here he is with a listed 5'11.25" Jimmi Simpson:
Click Here

Editor Rob
He can seem 5ft 9 range, but I'm not sure he's quite a flat 5ft 9 because the background seems to suggest there's some advantage to the left side of the photo.
Sean White
said on 4/Jun/18
I bumped into him at the aiport in Telluride. I'm 182cm + shoes and he was definitely taller than me
Ventri
said on 7/Apr/18
A 5'9" guy. And brilliant in pretty much every role he's been in.
randomdude
said on 20/Oct/17
@sean than you are not 6 foot most people think they are taller than they actually are
tom
said on 16/Jul/17
Looks over an inch shorter than Daniel Craig in the Bond films to me, but that could be due to Craig wearing lifts
josh b
said on 8/Dec/16
Hey Rob I did message you, hope you're feeling better. Jeffrey does claim 5'10 on twitter btw, claiming he's 4 inches shorter than 6'2.
Editor Rob: yes Josh, wasn't checking facebook, his 5ft 10 claim isn't that bad, I doubt he's really far off it. Last film I watched he was in, Broken City, I thought he could seem over 5ft 9.
Sean
said on 7/Nov/16
Bumped into him at an airport in January, instantly recognisable and wearing a baseball hat. I'm 6ft and he was taller than me
Joe
said on 30/Jan/15
Wright claims that he is 5-11, yeah right, he seems to be a bit shorter than 5-10 Daniel Craig. A lot of actors who claim 5-11 are never 5-11, almost all 5-11 actors will claim that they are 6 feet. Interestingly Brad Pitt who is 5-11 says he is 5-11 but given his slender build can get away with claiming 6 feet or even 6-1, but is the only actor in Hollywood who is honest about his height.
Sam
said on 15/Sep/14
He looked shorter than usual in Broken City, which I caught part of when my family was watching it. It seemed like Russell Crowe was near 2 inches taller in a scene I guess towards the end where they face off.
Mr. R
said on 20/Jun/13
This is pretty close. Maybe 5-9 flat. I have seen him around Hollywood.
Santana
said on 18/Jun/13
No way is he 5'9, I was no more than 3 feet away from this man in a comic book store in park slope, I'm 5'8 & he towered over me, he may have been wearing boots but I put his height at 6'2, 6'3
Johnnyfive
said on 16/Sep/12
This guy has a 5'9 look to him in most of his movies, especially Shaft next to Sam Jackson.
Ajax
said on 5/Dec/11
He was like 6'1 on the board in shaft all though you can't trust that since Samuel L Jackson
Look like 6'5" or 6'6"! Nice try trying to convince us hes 6'1" lol.
jtm
said on 10/Dec/10
he was barely taller than ice cube so i would give him 5'8.5.
Jordan
said on 7/Jun/09
I think Someone mentioned this but in shaft, Wright stands in front of the height chanrt and it actually says 6'0.25, which is wrong b/c sam l is no taller than 6'3 and when he went in front of it it said 6'6, so maybe it was just really fake.
Mr. R.
said on 13/Feb/09
I saw Jeffrey tonight at The NAACP Awards. He is actually between 5-8 and 5-9. He walked directly in front of me.
Random Person
said on 16/Nov/08
Yeah I never got those 6ft listings..5'9 sounds about right. I want to get my heat measured not sure where though, when I ask people I get answers ranging from 5'7 to 5'10.
Anonymous
said on 15/Sep/08
I'd accept this height for him easy. The only thing that confuses me is seeing him next to Bill Murray in Broken Flowers. There was not anymore than 2 inches between them. I'd accept Bill possibly shrinking to 6' in his later days but the thing is, later when Bill stands next to Tilda Swinton, he looks an easy three inches taller than her in cowboy boots.
Mr. R
said on 28/Jul/08
This is about right. I saw him in a club one night and on the Ali set, and he is no more than 5-9.
DjocE
said on 28/Jul/08
in Casino Royale he is clearly 1 inch smaller than daniel craig, i think he is
between 5'9-5'10 in shoes.
Anonymous
said on 2/Jun/08
his is 6 foot I'm 5'10 he was clearly taller tan me
Kid-Icarus
said on 4/Feb/08
J. Funny thing you pointed that out. He probably submitted the 6ft to make people believe that he is actually that tall. But, if that is was correct than Samuel L Jackson Must be 6'7". NOT!
Antonio
said on 17/Mar/07
I saw him on IFC awards, I would say between 5'9-5'10
J.
said on 28/May/06
Adventures in Camera Tricks:
Watch John Singleton's remake of "Shaft". You see Wright's head hover around the 6'0"- 6'1" mark on a height board in a police station for a mugshot. YET, one has to notice that the camera is panned higher than both his head and the height board! So, in reality, if camera were panned normally Wright would actually clock in around the 5'9"-5'10" line ...in shoes.
For perspective, when Sam Jackson stands next to Wright near the measuring board, he is around the 6'5"- 6'6" line. More like 6'3-6'4" if the camera were not so high.
The lesson: Never trust a movie "mugshot"! LOL
Anonymous
said on 25/Apr/06
Are you sure that this listing isn't a little low?:
Click Here
[Editor Rob: no, he's being kept at the magical 177cm mark...well, because that's what he looks to me...although Mr R, who has seen this geezer thinks he's more 5ft 8.5-9]
J.
said on 19/Apr/06
My man, Mr. R, returns! LOL. Well, Jeffrey Wright's my favorite actor. I'm actually somewhat surprised that he's actually that 'short', although the 6'0" listing also seemed suspect. And Mr. R., don't tell me that you're a Meshell Ndegeocello fan, as well?!
Mr. R
said on 18/Apr/06
Jeffrey Wright is between 5-8 and 5-9 at his tallest point of the day. I worked woth him on Ali, and I saw him at A Michelle Ndegeocello? concert.
[Editor Rob: lol, I had a sneaky suspicion you might have saw him...note I said 'near 5ft 9.75' ;-)]
sam
said on 17/Apr/06
I would have guessed this guy 5'11" in real life...he definitely looked about an inch shorter than Denzel Washington. Christian Bale also looked somewhat taller.
EJ
said on 16/Apr/06
He was 6'0" in shoes on the height chart in Shaft. That's where the listing comes from.
James
said on 16/Apr/06
how do you figure this guy is 5ft 9.75? he looks 6 ft to me and that is always what he is listed at.
J.
said on 15/Apr/06
He's listed as 6'0" everywhere!!!!
[Editor Rob: I know why someone came up with the 6ft guess, I can guess the film they might have used to compare him against...]