Jemele Hill's Height
5ft 5 (165.1 cm)
American TV presenter, who worked on ESPN's SportsCenter. On twitter, she once mentioned her height, saying she was
"Just 5'5"
and when a viewer said on ESPN that she looked like a garden gnome, she said
"is 5'5 considered gnome height?"
.

Photos by PR Photos
You May Be Interested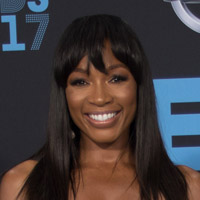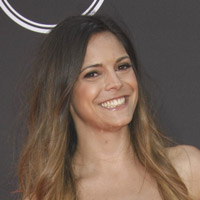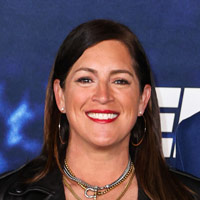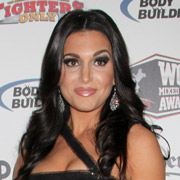 Add a Comment
12 comments
Average Guess (7 Votes)
5ft 5in (165.1cm)
Nik
said on 25/May/19
"Just 5'5" is actually above average, just!
Nik
said on 5/Dec/17
@ Sandy Cowell - Hi!
No problem! It is great to know that your Dad and two of your brothers had a good time, and they celebrated Nicholas's birthday in style!
I think you may have spurred me in into getting an advent calendar, Christmas is a brilliant time of year due to the goodwill that there is around as well as the presents that we give and receive, the great TV programmes on offer, and of course the food!
It is understandable that you don't feel in a festive mood considering the terrible time that you are going through and dreams like the ones you had are so cruel, however all your cats will love it if you can get into a festive mood, as will Christopher and Jim! It won't be easy for you though.
The best way to be in life is to be in good mood, positive, and mentally strong and determined, in fact they are good health tips and rub off on other people and animals as well as having a positive impact on our own health and wellbeing. However there are times when it is difficult to be in good spirits but hopefully you will be able to be like this at Christmas even though it will be very difficult for you.
It is incredible that women of 5'4" and even 5'5" call themselves small but a hell of a lot of them do as can be seen by browsing through this site! Women of 5'4" are average in height and women of 5'5" are a little bit on the taller side! I think some of it can be down to who those women have around them in their everyday lives, like you said, but I also think that this can also be due to the fact that there is so much height inflation going on in society, everyone thinks that people are a couple of inches taller than what they are due to all the lies and this results in 5'4" inches appearing to be only 5'2" inches, which is slightly small!
I know a lady who claims to be tiny and I asked her how tall she is and she said 5'6", however in all honesty she is a few inches short of this. The fact is she is not tiny and is average in height!
I think some people do enjoy being small and they seem to get pleasure out of having a joke about it, many a smaller person sees a humorous side to being small, and as long as they accept themselves as they are and other people do the same, then this is a good thing.
Cheers!
Christian-6'5 3/8
said on 4/Dec/17
@Sandy Cowell
That could explain it. I've even met a few 5'6" girls who say they feel short.
Sandy Cowell
said on 3/Dec/17
@ Nik - Thanks very much for your message! Nicholas, my Dad and brother Alex had a lovely day and all when out to dinner!
I put my Christmas tree up yesterday, and as far as festivities go you are NOT too old to have an advent calendar should you want one! I had three last year, but this year I haven't got any - yet! It's hard to be festive when you've just woken up after dreaming of Manelia - yes it happened 2 days ago and I woke up in a state of disbelief.
I have Christopher's Birthday this month on the 16th and a houseful of cats to cheer up! So that applies for me too, to cheer up - and for Jim's sake as well. He loves it when I'm comical and cheerful and I've noticed how it rubs off on him! Yes, happy people are far better company, and healthier in themselves too! I think I will order an advent calendar after all!
Oh yes, how about this subject that has arisen about women of 5ft4 and 5ft5 thinking they're dwarves? Let's face it, they are only like that because certain taller people have ragged them into thinking this! I remember a 5ft4 woman who used to do a lunchtime quiz and she was always going on about how 'teeny tiny' she was! She even made a little sign with her forefinger and thumb and yet she seemed to enjoy it! (being small) Maybe some people do, it will depend on the lives they've had and the way they've been treated. I couldn't believe it though when she confessed to 'ONLY being 5ft4!' She probably came from a tall family and had tall friends, that's the only reasonable explanation, don't you think?
I'm about to watch Mr Bean now! That will soon make me happy and cheerful! Have a great day!
😁😊😄
Christian-6'5 3/8
said on 3/Dec/17
I don't know why so many 5'4" and 5'5" women think that they're dwarfs. Are they insecure or what?
Nik
said on 2/Dec/17
@ Sandy Cowell
It is ridiculous to call a woman of 5'5" a garden gnome, it looks a tallish height for a woman and it is a disrespectful thing to say. Yes, now we are in the month for advent calendars, it's a shame I am too old to have one!
I hope Nicholas has had a great birthday and thank you for your message you sent me about my message.
Cheers!
Sandy Cowell
said on 1/Dec/17
I love the gorgeous Christmas background of this girl's picture! How very appropriate for the first of December! 🎄👍
As for her highly respectable 5ft5 being garden gnome height, that is just spiteful and ridiculous! It is little short of female ideal!
Anonymous
said on 1/Dec/17
5'5 is average height I thought she was taller
Nik
said on 30/Nov/17
5'5" is a very high average for a woman!
Allie
said on 28/Nov/17
She's got pretty eyes! This looks about right.
az
said on 28/Nov/17
your not a gnome
Tunman
said on 28/Nov/17
I wouldn't even qualify a 4'5 girl as garden gnome,let alone 5'5.There are just some unpleasant people who should learn to s*ut up