Sarah Spain's Height
5ft 11 (180.3 cm)
American sports reporter. She mentioned numerous (at least 15) times on twitter that she was 6 feet. Even chiming in on the Rock's controversial height: "I lived in LA & I'm 6' - trust me, I know! ... I've spent plenty of time with Chuck [Barkley], he's about 6'4" now ... rock is 6'1/6'2"
You May Be Interested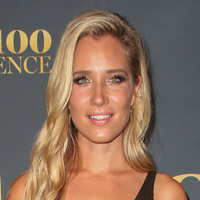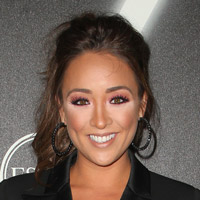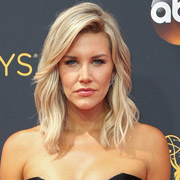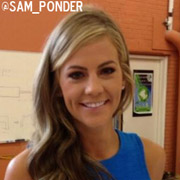 Add a Comment
23 comments
Average Guess (18 Votes)
5ft 10.92in (180.1cm)
Nik Ashton
said on 17/Oct/19
She's mega tall!
Nik Ashton
said on 30/Sep/19
This girl is interested in height!
Nik
said on 16/Mar/19
Rob knows, you know!
Dream(5'9.5")
said on 17/May/18
My best friend (Who could be slightly taller than John Cena) would easily call Sarah out on the 6 feet claim.
Canson
said on 9/Mar/18
@Dream: not sure how much he's lost but doubt was that much. He's always been 194-195. He still looks a strong 6'4" at least today
Dream(5'9.5")
said on 11/Feb/18
Looks shorter than Jake.
Charles Barkley lost a good amount of height.
awkward
said on 8/Feb/18
She knows she is not 6ft, thats why her guess for Barkley was pretty good. She just deliberately lied. I've looked at her, there is strictly no pictures where she could looks 6ft. In the picture with Jacks she don't have a good position, I could guess she is the same as him but most likely something like 178/179
Canson
said on 7/Feb/18
@Junior: yea a peak Barkley is tricky for exact mm but I wouldn't go above 194.5 or below 194. Today at best 194 imho. But one thing people don't usually take into account is Barkley as Big as he is could've lost a full inch of height so he could've been 6'5 3/8 or 1/2 out of bed and 6'4 1/2 in the afternoon peak
Tall Sam
said on 7/Feb/18
I think she's probably being honest about Barkley and Johnson's heights but I think both guys have had a bit of early height loss. The Rock basically looks to be a weak 6'2" most of the time these days.
Junior Hernandez
said on 7/Feb/18
@Canson I believe afterall it was the camera angle not any shoe issues that put The Rock look a little over 3 shorter than Barkley in that shot with Wahlberg and Shaq. i wouldn't go above 6'2 1/4 for Rock atually and more like solid 6'2 and Barkley i can't see under 194cm so it's still possible he was a little over it like 6'4.5" like you say 6.5cm between them.
joe joe
said on 6/Feb/18
It's weird seeing someone who claims 6ft or even a flat 5'11 look shorter in comparison to Gyllanhall. even with slightly worse posture. I've met Jake a few time and look a little over 5'10 to me.

Editor Rob
It's strange though that a women estimates Charles Barkley in the 6ft 4 range (while obviously thinking herself as 6 foot), yet probably is no taller than Jake.
Easterwood 6'3
said on 6/Feb/18
C-mo, his eyes are in the middle of her forehead, but their heads reach almost the same height. If she stood up a little straighter, they might be exactly the same height.
Canson
said on 5/Feb/18
@Junior: I think Barkley's 6'4" is still stronger 6'4 maybe my size at worst. But I think 194 still. Meaning with a footwear advantage he has on the Rock it puts the Rock still 6'2" flat or very close. Barkley really only has about 6cm on Rock maybe 6.5cm. I wouldn't go less than maybe 194 and 188 respectively
c-mo
said on 5/Feb/18
Jake Gyllenhaal looks about 3cm taller than this woman rob . how is he supposed to be 181cm as you listed then ?
Christian-6'5 3/8
said on 4/Feb/18
@Connor
Usually the people who stand in front of charts have an advantage because they stand closer to the camera. Like how Charles Barkley looks 6'7" in this mugshot despite being no more than about 6'5.75" in shoes.
Click Here
Fyumen341
said on 4/Feb/18
Jake is 5'10 3/4 and is most taller than her, how you can give her 5'11?...

Editor Rob
I don't believe Jake is that short.
MJKoP
said on 4/Feb/18
LOL, shorter than Gyllenhaal, but thinks Dwayne Johnson is only 1 or 2 inches taller than her.
Psychedelic Earth
said on 4/Feb/18
180.8(5'11.25")
Canson
said on 4/Feb/18
She's not bad looking. And you see how she also said Barkley is about 6'4" now? He was likely not more than about 6'4.5 at his peak being he is almost 55. Hip surgery age and weight probably reduced it to that
Sandy Cowell
said on 4/Feb/18
Hi Connor! I do hope you are well!
Sarah can have 5ft11 from me.
Junior Hernandez
said on 4/Feb/18
Sarah conversation: "I lived in LA & I'm 6' - trust me, I know! ... I've spent plenty of time with Chuck [Barkley], he's about 6'4" now ... rock is 6'1/6'2".
Shes listed 5'11 here. That would make Barkley 6'3, Rock 6'0.5". I scratch my head really hard now..
Rampage(-_-_-)Clover
said on 4/Feb/18
Dwayne Johnson will crushed to hear that
Connor Simpson
said on 4/Feb/18
I've never heard of her or visually seen here before Rob but why is she listed at 5ft 11 if the top of her head reaches the 6ft mark against the height chart? Was she wearing heels of some sort?

Editor Rob
6ft in sneakers is what she might be claiming.