Jenna Louise Coleman's Height
5ft 2 (157.5 cm)
English actress known for playing Clara Oswald on Doctor Who. She also appeared in Victoria, Emmerdale and 2012 mini-series Titanic. In this convention photo she had a wedge trainer, about 0.75 inch more than mine.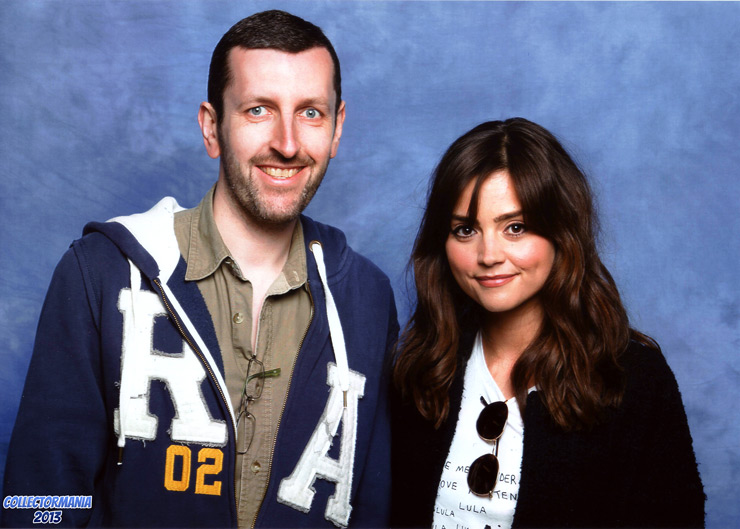 I exercise and do dance classes but I don't diet. I like my food and my weakness is bread. As I'm only 5ft 2in, I keep an eye on it but I'm about size 10 and though I'd like to lose half a stone, I don't obsess about it.
I think I'm going to get away with [not being recognised by fans] because I'm short. You can spot Matt a mile off and you could spot Karen Gillan a mile off as well. But I don't get recognised. And I'm honestly convinced that my height is the reason why! - Radio Times, 2013
You May Be Interested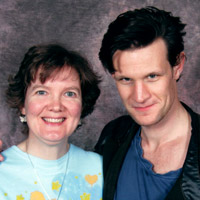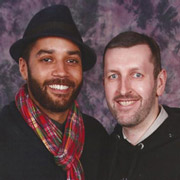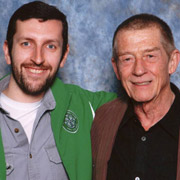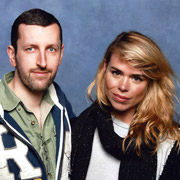 Add a Comment
42 comments
Average Guess (28 Votes)
5ft 1.51in (156.2cm)
Vincent Caleb
said on 24/Oct/20
I struggle to see the full 5'2" tbh.
Jam Cherry
said on 21/May/20
5'1.75" at 157 cm
ladeez
said on 9/May/20
5' 1.5
JohnMoore-162cm
said on 29/Apr/20
She is the full 5ft2 no less
Miss Sandy Cowell
said on 27/Apr/20
💐🎉🎈🎂 Happy Birthday Jenna! 🎂🎈🎉💐
A Very Happy 34th Birthday to Jenna Louise Coleman!
5ft2 😁🎁
💐🎉🎈🎂💐🎉🎈🎂💐🎉🎈🎂💐🎉🎈🎂
Monkey knees
said on 15/Apr/20
5ft 2in spot on. One of the most stunning women in person... Used to frequent Shoreditch House with my old production work lot... Was "seeing/friends with" richard madden (robb stark!) And they all went there. Absolutely breathtakingly gorgeous, is jemma... 5ft 2in.
asdlkfjaslfkj
said on 4/Feb/20
@cmillzz
I'm so sick of these comments. Why do people always have to say stuff like "oh she's short, but still gorgeous". That makes it sound like you think being a short woman is not attractive. Stop. It's offensive and you don't realize it can damage a young girl's self esteem. Comments like these should be REMOVED. Just say "short and gorgeous", instead of saying "Not quite 5'2, but still gorgeous nontheless." How can people be this insensitive?
KingOfTheRing
said on 23/Sep/19
She doesn't look quite 5'2" to me - maybe in shoes, she may just reach that height. I'd say probably about 5'1.5" barefoot. In the first episode of Season 8 of Dr Who, the 12th Doctor describes her to the antagonist as being "5 foot 1 and crying."
cmillzz
said on 28/Apr/19
Not quite 5'2, but still gorgeous nonetheless.
Nik
said on 14/Apr/19
I wonder if the average vote is liable.
PatriotMama
said on 27/Feb/19
The actual Queen Victoria was only 5ft tall, so I think that Jenna was a perfect fit for the part.
Christian 6'5 3/8"
said on 13/Jan/19
Accounting for her 2cm footwear advantage, she just looks 156cm.
Christian-6'5 3/8"
said on 20/May/18
Looks about 158cm assuming both had the same amount of footwear.
Sandy Cowell
said on 12/Nov/17
Rob, aren't you just SO lucky to have met Jenna!
I missed out on her in 'Emmerdale' and 'Doctor Who', but she just knocked me out in 'Victoria'! She got that regal voice down to a fine art, and she was so graceful! I doubt if the real Queen Victoria could have been so alluring herself!
If the truth be told, I refused to see it first time round! I thought Jenna was far too pretty and petite to play this Queen, but she captured on screen a certain sympathy for the Queen and made her likeable and you, the viewer, understand where she was coming from totally, from being waived by so many as a suitable monarch for being a woman to failing to connect to her children as tiny babies. They had no specialists those days, even for Royalty!
Times have come a long way in 150 - 170 years, and it is down to portrayals such as Jenna's that we are really able to feel and live those days out!
I give this fantastic young actress 5ft2 - and a tremendous amount of respect! 💐
Anonymous
said on 19/Sep/17
I'd say it's the blue contacts she wears in 'Victoria' not her height.
littlesue
said on 29/Aug/17
says in a mag this week about her playing Queen Victoria, she says the Queen is 4ft 11 and she is a couple of inches taller
World Citizen
said on 8/Jun/17
She looks like the little version of Katie Holmes.
Anyway, she looks more closer to 5 ft 3 than 5 ft 2 I think.
So I will guess 159 cm.
Scarlett Rose
said on 21/May/17
What Jenna lacks in height, she makes up for in personality. Clara Oswald was brilliantly played by petite but very pretty Jenna, who I thought was one, if not the, best companion/associate of the Doctor. The Doctor and Clara forever! Jenna has emerged as one of my favourite actresses. Very natural.
@ wolf1314. I agree, she did resemble Christina Ricci for a brief moment in one episode of S7. @ Danyel. Well spotted. The Doctor v. 12 did call Clara 5 feet, one inch tall. @ clara smith. I agree with you. Matt's Doctor and Jenna's Clara were a perfect match, despite the height difference. Peter's Doctor felt the same and occasionally got jealous, when Clara turned her affections elsewhere. @ Little Sue. Everyone looks tall to someone who is 4 feet, 11 inches tall at the most - and I think that's generous! 😁
The Doctor and Clara forever. 💞💏💞 Good luck, Jenna, in all you do.
Michel Pierre
said on 16/Dec/16
Jenna is the most adorable and beautiful girl I've ever seen in my life. She is a great actress and played so well in Dr Who and Victoria. I wish her all the best in the world.
Nik
said on 10/Nov/16
Yes she is very pleasing on the eye.
littlesue
said on 14/Sep/16
Looks slightly taller than Emillia Clarke to me
winteriscoming
said on 12/Sep/16
Same height as 5'2 Emilia Clarke, if you factor in posture and shoes in these pictures
Click Here
Click Here
Rod
said on 29/Aug/16
Jenna is arguably the most beautiful actress the UK has, and being 6ft 4in. I would love to have Jenna, under my arm !!
Thanks Jenna for being on TV, doing fantastic roles, and I hope you are have many good years to come - like Dame Judy Dench.
CJK
said on 17/Oct/15
Yep, definitely 5'2", same height as my wife.
Bond
said on 30/Aug/15
Peter Capaldi is actually 6ft.
anon
said on 24/Jul/15
Twitter bio says 5'2!
Anna
said on 13/Dec/14
Peter Capaldi is 5'9 (interview in The Sunday Times). She cannot be taller than 5'. Either that or his head is 6 inches.
Crash
said on 3/Dec/14
Definitely attractive but please, never wear your hair up.
Danyel
said on 23/Aug/14
Twelfth Doctor says she's 5'1" in his first full episode.
Hypado
said on 30/Dec/13
5'2"
157
Sam
said on 27/Nov/13
She looks like the actress who played Winnie Cooper in the shot with Rob.
little sue
said on 24/Nov/13
Read a few times she is 5ft 2, lovely looking girl, preferred her in Emmerdale when she had a few more curves.
Mathew
said on 23/Nov/13
5'2" or a little under it.
Earl
said on 23/Nov/13
never knew she was short, damn
Kenny
said on 23/Nov/13
You're lost a lot of weight, Rob. What is your height now?
Alex 6ft 0 1/8
said on 23/Nov/13
I see 5-5.5 inches difference here so I'm going to assume she has a footwear advantage over Rob. If she had equal footwear then he'd have a solid 6 inches over here if she's 5'2.
jordydecke
said on 23/Nov/13
5'1.5 to 5'2 range easily, beautiful actress though - what was she like in person, Rob? I'd imagine her to be very friendly?
Clara smith
said on 31/May/13
She is about that height ad looks short comparedto matt but I think that they suit really well !
oswin
said on 1/May/13
why is she black in this photograph!? O_O
Gracie2345
said on 20/Apr/13
She is obviously quite smalll when compared with Matt Smith hes about 5'11 so quite a difference!
Lizzy
said on 27/Jan/13
Wow! I had no idea she was that short. Though she does look kinda small compared to Matt Smith. Sarah Jane looked to small compared to him but she was 5'4.
wolf1314
said on 8/Sep/12
just saw her in the first episode of season 7 of dr who, she reminds me of a young Christina Ricci*, 5'2 seems spot on