Jennifer Morrison's Height
5ft 5 ½ (166.4 cm)
American actress best known for playing Dr. Allison Cameron on tv series House and Emma Swan on Once Upon a Time. In film she can be seen in Warrior and Stir of Echoes.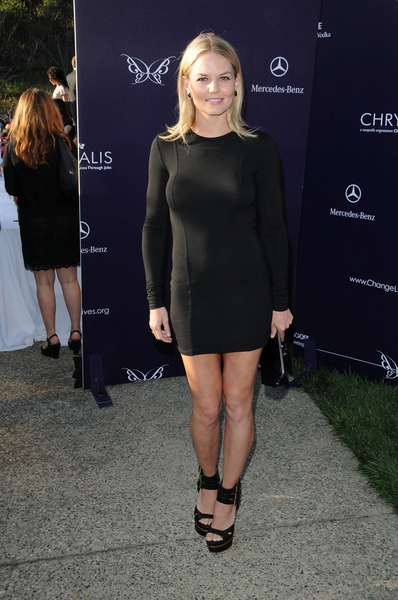 Photos by PR Photos
You May Be Interested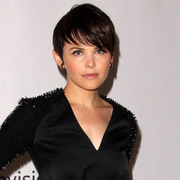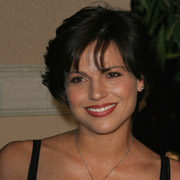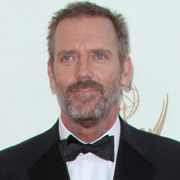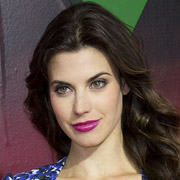 Add a Comment
40 comments
Average Guess (26 Votes)
5ft 5.38in (166.1cm)
Infalible
said on 5/Jun/20
165 cm
Nik Ashton
said on 20/Apr/20
I would love to know what she claims!
Sandy A Cowell
said on 12/Apr/20
🌷🎊💝🎂 Happy Birthday Jennifer! 🎂💝🎊🌷
Many Happy Returns to Jennifer Morrison, who today celebrates her 41st Birthday.
5ft5.5 🌸💐🥂🎀🐣
🌷🎊💝🎂🌸🎉💝🎂🌷🎊💝🎂🌸🎉💝🎂
Nik Ashton
said on 2/Mar/20
Jennifer can have all the fives (3 of them!) from me!
Miss Sandy Cowell
said on 14/Feb/20
In today's episode, Cameron kisses Dr House because she wants to sneak a needle in to take a blood sample - for his own good, of course. House catches her and then suggests she takes another type of sample - but then he would!
😂😂😂👨‍⚕️💕💉👩‍⚕️
5ft5.5.
Estirpe Divina
said on 24/Dec/19
166 cm
Nik Ashton
said on 1/Nov/19
The average guess justifies the listing!
Miss Sandy Cowell
said on 28/Jul/19
I've been straining myself to see the size of Cameron's heels in this week's House episodes on Paramount Network. Yes, she does wear some significant heels! I deducted this because the 5ft6 inch Cuddy, wearing no shoes, had to go on tiptoe to hug House whereas Cameron (Jennifer) did not when it was 'her turn'! 😂👠👠
5ft5.5.
Miss Sandy Cowell
said on 7/Jul/19
Lately, well for the past two weekends, my Soap omnibuses have been blown out in favour of the House omnibuses on Paramount Network.
In one of yesterday's episodes, I was watching Jennifer's interaction with a female patient, and I thought, "What a lovely woman! Why can't they all be like that?"
She even gave the patient a hug, and when you're ill and feeling at your vulnerable lowest, a hug can make all the difference. I always saw Jennifer at around the 5ft5.5 mark or just below it. When I say below it, that's what I thought in the film 'Stir of Echoes', from the 90's, wherein she plays a teenage girl who met with an unfortunate end. Kevin Bacon and Illeana Douglas also star.
5ft5.5 for Jennifer. 😁💐❣️
khaled taban
said on 10/Jun/19
5ft5 1/2 is the best guess.
Dom
said on 1/Feb/17
The more I see her next to Lana Parilla and Ginnifer Goodwin, the more I think 5'6" for her.
Jay
said on 26/Nov/16
I thought 5'6. She's taller than Ginnifer and Lana on Once. Maybe 5'5.5 Rob?
Sandy Cowell
said on 3/Nov/16
I would have guessed about 5ft5 for Jennifer Morrison so I'm not badly out! Practically anyone is going to look small next to huge Hugh Laurie though!
One last thing - I agree with Hugh's character Dr House that blonde hair suits her!
The Dutch
said on 20/Feb/16
nofearsorregrets said on 11/Nov/13
Can someone clarifyme weak 5ft 5 is 5 .25 and a strong one would be 5.75 am i right?
No. Saying that somebody is a weak 5ft 5 it means that he(she) is 5ft5 at best, but most probably less than 5ft 5.
And a strong 5ft5 it means that the person is no less than 5ft 5, maybe a fraction or even a full inch over that height.
Dom
said on 12/Jul/15
Looks 5'5,5"
Sammy Derrick
said on 6/Jul/15
She is beautiful...I love her cheekbones and blue eyes...A strong 5'5 is a great height.
Sam
said on 8/Jun/15
She really quite sexy in Warrior, not so much on Once Upon a Time. I guess this looks a fine listing, well within average range but can wear some pretty sizeably heeled shoes.
Peyman
said on 15/Oct/14
@Editor Rob
how tall do you think amaury nalasco is?
177? 178?
why don't you add him?
nofearsorregrets
said on 11/Nov/13
Can someone clarifyme weak 5ft 5 is 5 .25 and a strong one would be 5.75 am i right?
Sarah
said on 8/Oct/13
Weak 5'5"
Rachel
said on 29/May/13
I thought Jennifer was smaller...next to House she seems smaller...interesting
Hope she is brunnette again, looks so much better.
Sugar
said on 19/Feb/13
I thought she was a lot taller !!! Her legs look awful on this picture :O
justice2012
said on 13/Nov/11
Don´t mind her height , her beauty it´s stunning
Reed
said on 28/Sep/11
always thought she was taller like 5'6", but still above average female height
®
said on 2/Jun/11
She looks much taller on how i met.
Akshay
said on 17/Mar/09
Jen's a bit shorter than 5-6 and that is easy to say. I mean look at Lisa(Cuddy) she's always an inch taller than her and jen's heels are a bit bigger than hers. Plus she did look an inch shorter than Stacy(Sela Ward) who is a legit 5-7 so i guess she is well below the 5-6 range. And even if she was in the 5-6 range she should be able to talk to Omar or Jesse eye to eye atleast...come on guys!!!
Dayle
said on 8/Dec/08
OK,, If Jennifer is 5'5 (I believe shes shorter) and Omar Epps comes all but eye to eye with her,,, how the hell can you say he is 5'10??? Get it right folks!!!He played one of the shortest running backs in history, in the movie... Wake up...
Scott
said on 7/Dec/08
She looks around 5'7-5'8" to me, I mean, look at these pictures -
Click Here
She's towering over everyone. Granted, she's in heels, but so are the rest of the girls, and she looks like she's nearly an inch taller than Emmy Rossum, who is listed as 5'7" on this website. Anyway, my point is - either all the actresses in this photo are 3+ inches shorter than they are said to be, or Jennifer is taller than 5'5 1/4"
Brock
said on 12/Mar/08
She looks a little smaller than that. I'd say 5'4" is a more accurate listing.
Grace
said on 29/Sep/07
I agree with Franco. I'm sure she wears killer heels in House.Just take a look at how Cameron walks in the show.
As far as I can remember,there is a picture of Jennifer and Jesse standing together hand in hand on Instyle Wedding magzine.I assume she would wear heels in a wedding dress when the photo was taken. Even though,she looks much shorter than Jesse.If Jesse really is 178cm(according to this website), I guess Jennifer is 165-166cm or maybe a little shorter.
Franco
said on 30/Aug/07
don't judge by what u see on screen like the be all end all.
in a few episodes she is only 1-2cm shorter than Jesse Spencer, smart director,
they fixed teh scenography to make her appear tall or....easily, remove Jesse shoes and leave Jennifer with heels, that'd make her 2cm shorter only.
because remember...JESSE in shoes would be 181cm.
a 166cm girl in killer heels can look like a weak 5'9.5 or 176cm, Adele instead all the time and with killer heels looks a proper 5'10 or 178cm.
Jennifer is a proper 165-166cm girl.
Memo
said on 16/Aug/07
I think she's taller than Lisa E. cause remember once she was bare foot I think that was in the first episode of season 3 "Meaning", and she was right beside House and she didn't look so small. But Lisa E. had to be on tip toes to hug him in "Half Wit" and she still looked small.
Franco
said on 12/Feb/07
Jennifer Morrison is simply 5'5 no IF or MAYBES.
Lisa edelstein is a true 5'6 (maybe even 5'6.5 but don't think so)
in HOUSE ....LISA wear killer heels and i wonder how the hell she walks with them.
on the other hand also JENNIFER wears some kind of heels most of the episodes about 2 inches tall, this make her a strong 5'7 - 5'7.5 , when she got killer heels she can look a weak 5'9.
honest. i am absolutely sure she is 5'5 without .25
why she looks so short? well...compared to the monster HUGH LAURIE which is 1.88cm with shoes (since most of the time he is bending thanks to the hurting leg) that's roughly 15cm or more difference.
im sure CHOCAHOLIC and S they tell u you look 5'8 because you are either in Jeans or showing leg skin, and since JENNIFER MORRISON most of the time isn't showing legs that make her look also small.
enjoy. :D
heightfan
said on 26/Jan/07
ehm correction. Lisa and Jen are about the same height, so say 5'6" for Lisa, still 5'5.5" for Jen and 5'4" for Ashlee
heightfan
said on 20/Jan/07
Mmm...I'm not sure. Lisa Edelstein is listed everywhere (I know that that doesn't make it true, but still, everywhere..) as 5'6", and unless she wears heels a lot higher than Jennifer Morrison on the show (which I doubt, as Jen often wears killer heels as well) she's at least 1 or 2" smaller. Then, on the other hand, compared to Ashlee Simpson (on youtube there's an episode of Ashlee's show with Jen in it) she seems about 1 or 2" taller, and as Ashlee just simply can't be smaller than 5'3" (compared to Jessica) my guess is that Lisa Edelstein is actually 5'7", Jen 5'5.5" and Ashley about 5'4".
Confused
said on 18/Apr/06
Huh? I don't think she look small on House, she's thin but not small at all.Maybe you guys are right cuzz If you compared she and Jesse Spencer who is 5.10 (acording with this site) she must be smaller than 5.5.
Chocaholic
said on 13/Apr/06
Yeah she looks smaller than that coz i'm that height and i get told i'm tall too! I don't know it's kinda confussing
S
said on 30/Mar/06
She looks smaller. I'm that height and I'm not as skinny as her and everyone thinks I am really tall, people think I am 5'8"!! I wonder why she looks so small on HOUSE? Maybe it is just me, does anyone else think she looks small on HOUSE?
cotton_candy
said on 14/Nov/05
no way, she is taller than that...shut up
Just me
said on 24/Oct/05
I don't know, sometimes she looks at that height, but sometimes she seems like smaller...i'm confussed