Ginnifer Goodwin's Height
5ft 5 (165.1 cm)
American Actress best known to tv audiences for her roles on Once Upon a Time and Big Love. In film she can be seen in Mona Lisa Smile and A Single Man.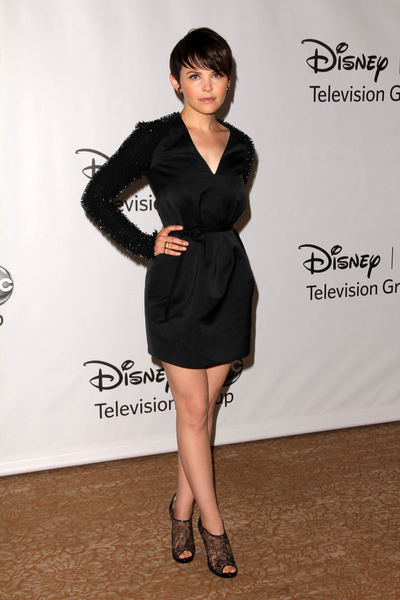 Photo by PR Photos
You May Be Interested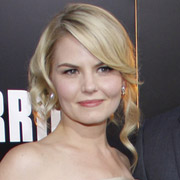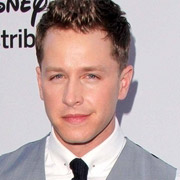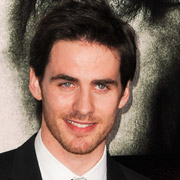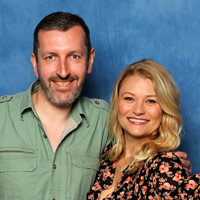 Add a Comment
21 comments
Average Guess (16 Votes)
5ft 5.31in (165.9cm)
Alanna
said on 15/Jun/20
Saw her one time when I was in New York City. She was about 2 inches taller than me so I'd guess 5'6".
Miss Sandy Cowell
said on 22/May/20
A whole year has passed since Ginnifer Goodwin celebrated her 41st Birthday, and today, she is turning 42, so she was born on the very same day as Katie Price! I found 168cm for her just now, an exaggeration of 3cm. Furthermore, I discovered that she has changed her name from Jennifer, who I'm giving 165cm on her special day.
🎂🎁 Happy 42nd Birthday Jennifer! 🎁🎂
5ft5. 😃💐
Gurl bai
said on 10/Feb/20
So I think she is a tad bit taller than LP Who is apparently 5'6 so I'd say she is a little taller than 5'6
Nik
said on 16/Nov/19
I have seen her described as 5'3" on an online site!
Nik
said on 17/Jun/19
@ katie - That is very interesting!
Miss Sandy Cowell
said on 22/May/19
💐🎂💝 Happy Birthday Ginnifer! 💝🎂💐
Have a wonderful time today, girlie!
5ft5.
🎁🎈🎁🎈🎁🎈🎁🎈🎁🎈🎁🎈🎁🎈🎁🎈
Nik
said on 10/Apr/19
The average vote is 5'5.2" after 11 votes!
Nik
said on 11/Mar/19
I like her name and how it is spelt and I also like her nicknames which are Gigi and Ginny!
Interestingly Ginnifer is widely down as being 5'6" online!
Joshua
said on 25/Nov/17
She is 5'6
katie
said on 8/Aug/16
I've seen her next to a height chart in OUAT, she reached the 5'6.5" - 5'7" mark.
Jay
said on 19/Jun/15
Her and Bailee Looked the same height at last years OUAT season 4 premiere. I would like to see if Bailee outgrew her this year.
jess
said on 13/Sep/13
She may claim 5' 6", but she was a little bit shorter than 5' 6" Kate Hudson in Something Borrowed. She's 5' 5" at most.
Emily
said on 9/Aug/13
@RNB<3GMG Why are you talking like you'd ever have a chance with either of these women? Also i think her head is really tiny. How long is your guess Rob?

Editor Rob
probably between 8 and 8.5 inch
ArjunaKorale
said on 16/Aug/12
So Rob, how about an entry for Meghan Ory - you already say that you saw her standing next to Carlyle.
ArjunaKorale
said on 26/Jul/12
Hi Rob! Ginnifer is a mediocre actress & in the C5 tv series I much prefer the Canadian actress who plays Red Riding Hood. The lady is called Meghan Ory. She is a much better actress than Ginnifer (in my opinion) & is just more attractive too (again, just my opinion). Please Rob, could you create an entry for Meghan on you fabulous site?! Anything would be much appreciated!

Editor Rob
Jenny's watches that show, I seen a couple episodes I think the girl stood with robert carlyle at one point but can't quite remember.
Kyle
said on 23/Oct/11
Seemed noticeable shorter than Jennifer Morrison (166 cm) in "Once Upon A Time" pilot.
Monica
said on 24/Mar/11
She looks around 5'4 - 5'5
It seems right for her.
Dj
said on 25/Feb/11
I saw GG for the first time in hes not into you there is not a problem with her height she is beautiful
Aimie
said on 30/May/08
She was about the same height as Kirsten Dunst in Mona Lisa smile so that sounds about right.
Anonymous
said on 22/Jun/07
She always looks significantly shorter than Chloe Sevigny, who is listed here at 5'7". In most pictures it looks more like a 3-4 inch difference than a 2 inch difference.
Ally
said on 25/Sep/06
Somehow I just really doubt this is true.